Fringed by the Irish Sea and home to the highest peak in the British Isles outside Scotland, Snowdon, North West Wales is a wild and adventurous part of the country, where braving the elements is to be expected as part of any holiday!
Composed of only two counties, Gwynedd and the Isle of Anglesey, this wildly varied region of Wales takes visitors from mountainous parks to sandy beaches, glorious castles (of course!) to one very iconic bridge, plus plenty of hidden treasures along the way.
As usual, we've picked out one highlight from both Gwynedd and the Isle of Anglesey to give you an overview of North West Wales.
OK, full disclosure: we're cheating a little bit here as Snowdonia National Park actually takes up the vast majority of Gwynedd county, but we just couldn't resist picking this mountainous expanse as our highlight. Covering an area of 823 square miles, Snowdonia was the first of three national parks given special status back in 1951, and it has only continued to grow since.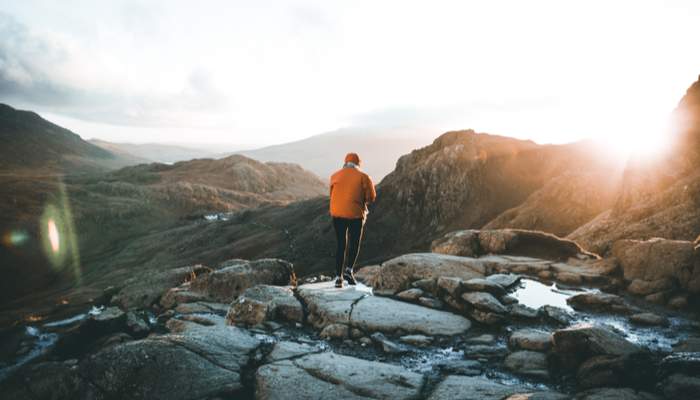 The crowning glory is, of course, Snowdon itself: standing at 1,085 metres tall, this oft snow-capped peak is the tallest in the British Isles outside Scotland and, despite the daunting height, it's tackled by thousands of visitors every year. Six different routes guide walkers to the summit, but there's also a handy mountain railway for anyone who wants to admire the view minus the burning lungs – hey, no judgement here! There are plenty of other walking routes around the rest of the Snowdonia National Park, from circular coastal walks to the rather lengthy 83-mile Snowdonia Slate Trail, as well as gentler forest strolls, plus the more romantic Mary Jones Walk.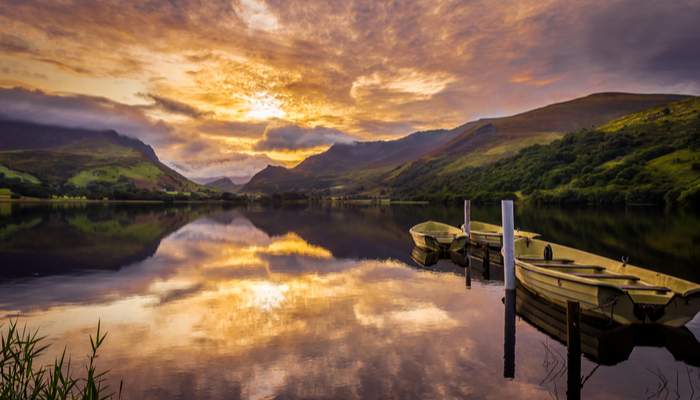 Aside from picturesque peaks and rolling walking routes, there are plenty of other activities to get involved with: hidden away within Gwydyr Forest, Llyn Geirionydd freshwater lake is a great place to canoe and kayak, while the 200 miles of coastline make for ample opportunity to sail. It's always a good idea to have some inside activities planned (this is Wales after all!), and luckily Snowdonia National Park is littered with mansions, castles and the all-important National Slate Museum, which focuses on the importance of the rock in Wales' development. Snuggled in between these numerous treasures, you'll find a variety of quaint, and sometimes ancient, villages, where Welsh pride still runs strong: make one your goal for a proper pub experience or a place to lay your head after a long day's exploration in the hills.
Accessed via the ground-breaking Menai Suspension Bridge and the recently rebuilt Britannia Bridge, the Isle of Anglesey lies just off the coast of mainland Wales. Largely associated with outstanding beaches, ancient castles and a village with the second-longest place name in the world (it's full title is 'Llanfair­pwllgwyngyll­gogery­chwyrn­drobwll­llan­tysilio­gogo­goch', if you wanted to know), this large outcrop is an excellent place to become acquainted with both old and new Wales.
Our top pick for Isle of Anglesey focuses very much on the former, and the medieval fortress of Beaumaris Castle. Described as 'Britain's most perfect example of symmetrical concentric planning', the castle was originally conceived in 1284 as part of King Edward I's attempts to conquer north Wales, but foundations weren't actually laid until 1295 and construction wasn't finished until almost 40 years later. By that time, much of the original Welsh settlements in the area had been razed to the ground by King Edward and his predecessors.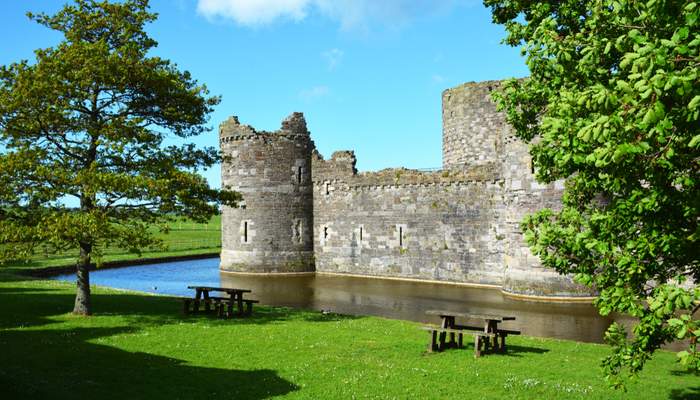 According to records, Beaumaris Castle was never completely finished thanks to a lack of funds and conflict of interest between Wales and Scotland and, after years of sieges and life under different rulers, it fell into ruin around 1660. Despite this, many of the original features are still easily seen, including the twelve towers and two imposing gatehouses that made up the outer wall, and the heavily fortified inner section that once housed a range of domestic buildings.
Today, a permanent exhibition plots the rich and often brutal history of Beaumaris Castle, while the remaining battlements are easily traversable. During the school holidays, historic recreations take place within the grounds, with archery and swordplay demonstrating some of the methods of the time… Only, in less gory detail! Thanks to the fortress' position next to the sea, you're within easy access of a sandy beach and nearby Puffin Island Boat Trips, both of which offer great views of the ancient castle in all its glory.
This brief overview of North West Wales has hopefully given you a good indication of what Welsh delights you might find in this region.