2021 has not kicked off to the grandest of starts but we're unwilling to fall into despair. We're clinging onto the hope of a better summer and beyond, when the vaccine has been distributed to the most vulnerable in society. When that day comes we know where we want to be, and that's on a beach with a palm tree overhead, turquoise waters lapping at our feet. We've rounded up some of the dreamiest isles around the world – might as well start creating that bucket list now.
Manukan
The petite island of Manukan lies off the coast of Malaysian Borneo, not too far from the airport at Kota Kinabalu. Being close to the mainland however, has not detracted from its desert island vibes. There are swaying palms, verdant tropical forests and flour-soft sands to pad through. It is a popular spot with snorkelers who swim amongst clownfish, parrotfish and more in the turquoise waters that surround Manukan. The island is home to just one hotel, the laid-back Manukan Island Resort, but if this is out of your price range, you can always take the short boat ride from the mainland.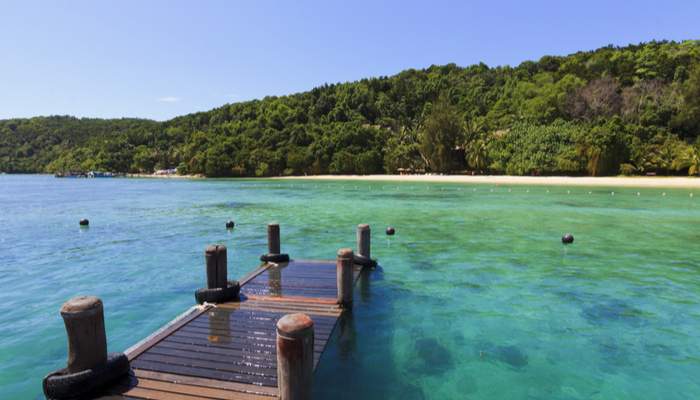 Kiribati
Kiribati is the world's ninth least visited country, which makes it sound really rather unappealing. However, its lack of visitors is nothing to do with the twinkling turquoise seas and white sands that shroud this island nation. Instead, the lack of popularity is due to its location in the middle of the Pacific Ocean. Australia is one of the country's closest neighbours, a mere 2,920 miles away while Hawaii lies 2,485 miles from its shores. This means that those adventurous enough to make the journey will find a true taste of island life.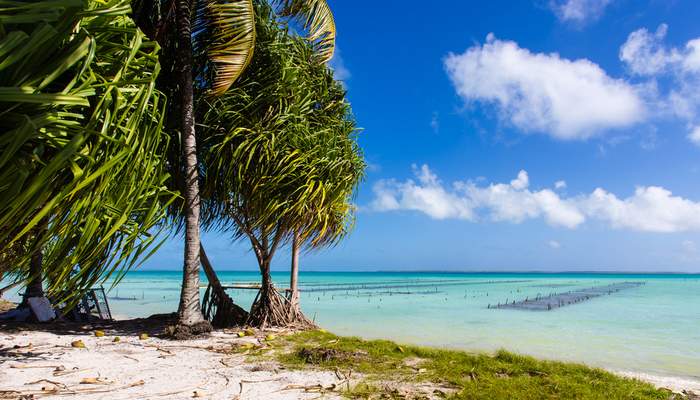 Bora Bora
Bora Bora is one of the most exclusive islands on our list – it's one seriously plush holiday destination. The island enjoys a prime location in French Polynesia, and is surrounded by sandy isles and shallow crystalline waters. It's not all about the beaches though (which are seriously dreamy), the island is also home to a dormant volcano covered in verdant fauna. It is seriously picturesque. If you're going to splurge on a flight all the way there, why not go the whole hog and stay at one of the resorts with sea-bound water villas?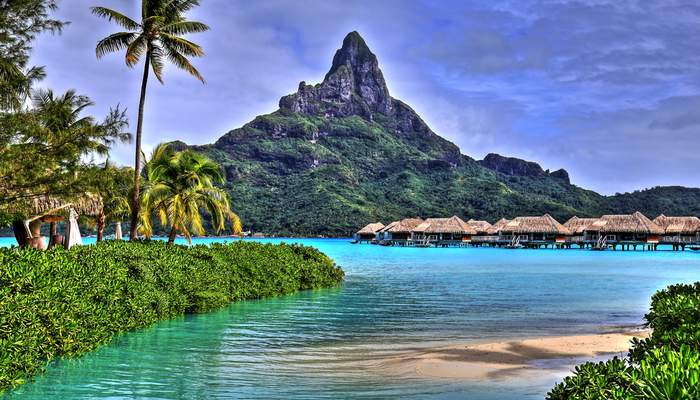 Mustique
Mustique in St Vincent and the Grenadines was the holiday destination of choice for one of the world's greatest stars, ever: David Bowie. If that doesn't tell you great things about this Caribbean island, we don't know what will. The singer part-designed and owned a home here, the Mandalay Estate, which is now available to hire. The prices, as you might imagine, are extortionate, but no matter where you stay on this island, you'll be sure to have a decadent escape. There are trails through the island so that visitors can catch a glimpse of the birds that live there, and horse riding opportunities on white sand beaches. It sounds awful, we know…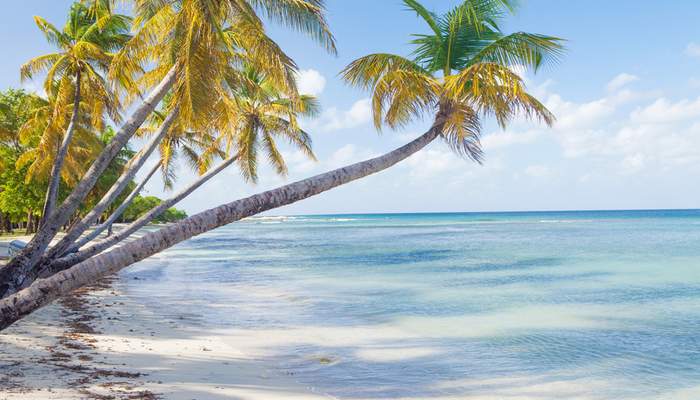 The Maldives
Okay, okay, so the Maldives isn't just one island, the Indian Ocean archipelago boasts 1190 of them, however we couldn't write a list of dreamy isle locations without mentioning them. There are water villas galore, plush resorts with chic interiors, and even more laid-back eco resorts, but whichever option you go for, one thing's for sure – you're bound to enjoy some of the most scenic sea scenes that the world has to offer.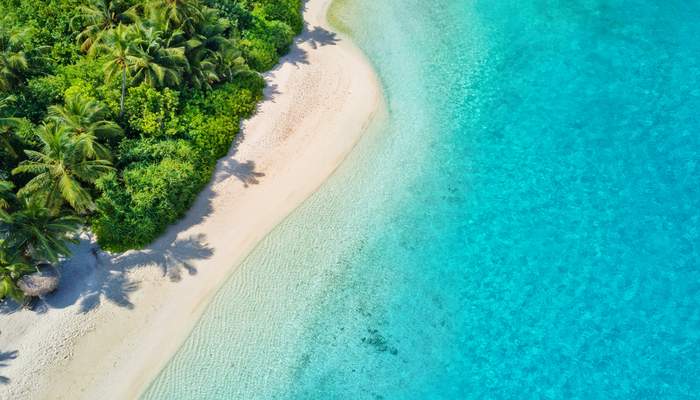 Here's to a future in which we can get out and explore some of these island idylls!