Lots of Brits flock to the northernmost reaches of Europe in Iceland each winter, for the chance to catch sight of the twinkling northern lights. While that is an admittedly unforgettable experience, it means that you'll miss out on a whole host of reasons to visit the country — reasons that can only be explored during its summer months. We're rounding up all the reasons why you should consider an Iceland break this summer.
Never-Ending Days
The best thing about summer is arguably the very, very long days. Nowhere is this truer than in Iceland where you can experience the longest of days between between mid-May and mid-August. The pinnacle is the summer solstice on the 21st June when there are 21 hours of sunlight! This is cause for celebration, and celebrate Icelanders do. Music-lovers will want to flock to the Summer Solstice festival where performers take to some of the world's most alien landscapes for performances you're likely to never forget. If you fancy gigs in glacier caves or lava tunnels, this is the festival for you! For something more traditional, opt for a Viking feast in Hafnarfjordur where you'll find local crafts and traditional costumes aplenty.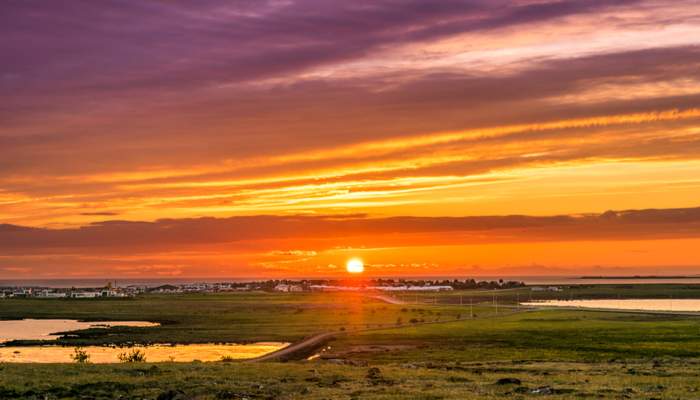 Whale-Watching Season
Winter months may have the northern lights but summer months enjoy an equally impressive spectacle, the return of whales to Icelandic waters. The whale-watching season spans between May and October, and the most commonly seen whales are minke whales and humpback whales. However, fin whales are often spotted too, and even occasionally, the world's largest creature, the blue whale. There are whale-watching trips from ports across Iceland, with many heading out of the capital city, Reykjavik. We think getting to watch a humpback whale breach is potentially even more memorable than spotting those northern lights!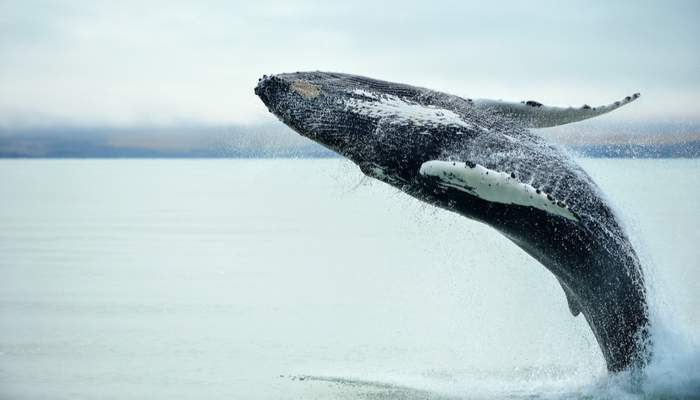 Verdant Landscapes
One of Iceland's absolute must-sees is the Golden Circle – a series of natural wonders in the south of the country. No time is better to visit these amazing spots than in the summer when the landscapes are covered in bright green moss. The destinations on these tours are the Þingvellir National Park where you can walk along a tectonic plate, the geysers and hot springs of the Haukadalur valley, and the magnificent Gullfoss Waterfall. These are places that you'll want to experience in their full majesty.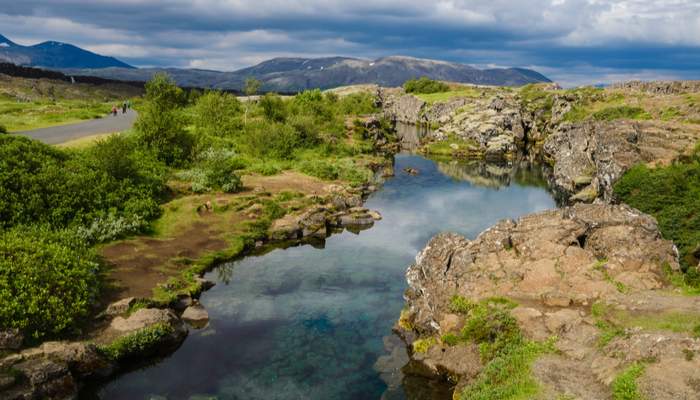 Warmer Climes
The average summer temperature in Iceland sits between 10° to 15°C, which we know doesn't sound too warm. However, bear with us on this one. In the winter, the mercury rarely rises above 0°C, and the coldest temperature on record was −39.7 °C, so those summer months start to look an awful lot balmier. Those chilly, chilly climes have a certain charm to them but it does limit how long you can really spend outside. Travelling to Iceland in the summer will give you the chance to properly explore.