While these destinations are allowing arrivals to enter from the UK, there are restrictions with each destination. Please bear in mind that at the time of writing, many of the destinations on this list are on the UK's amber list. The current advice on the government website states that "you should not travel to amber list countries". While it is actually not illegal to travel to these territories and there are no fines or penalties issued for doing so, the government and its ministers have advised against holidaying in countries that are not on the green list. If you do travel to any of these countries you must self-isolate once you have returned to the UK.
In this list we mention proof of negative PCR tests – these should not be acquired on the NHS and should be paid for privately in all travel scenarios.
Spain
Entry restrictions and testing requirements no longer apply when visiting Spain from the UK. But there may still be entry restrictions or you could be required to prove your eligibility to enter if you have visited a 'risk country' within 14 days prior to your arrival, the list of 'risk countries' is updated every seven days and can be found here. Additional requirements, such as proof of a negative COVID test may apply if you are entering the Canary or Balearic Islands from certain regions of mainland Spain, check with your tour operator and the local authority of your destination for guidance on this.
In the Canary Islands, certain accommodation providers may ask you to provide proof of a negative test, proof that you are fully vaccinated, or proof that you have tested positive and recovered from coronavirus within the last 6 months. Check with your accommodation provider before travelling. The same requirement of proof of antibodies applies if you are travelling overland from France into Spain, but does not apply to certain workers and children under the age of 12.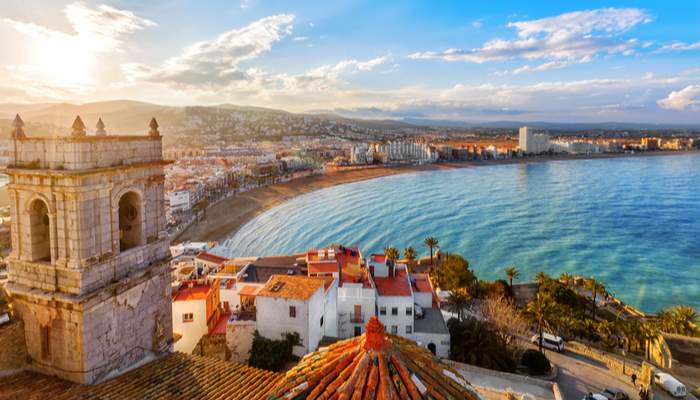 France
France has a similar system to the UK – countries are categorised into Green, Amber and Red list risks. Currently France mirrors our stance on entry, and the UK is on France's Amber list. Travellers who can prove that they are fully vaccinated do not need an essential reason to travel, and do not need to self-isolate on arrival. However, they will need to present certain documents, these include: proof of vaccination status, a sworn statement self-certifying that they are not suffering from symptoms and have not been in contact with confirmed cases, and finally a negative PCR test, if you are travelling with a child under the age of 11.
Travellers who are not fully vaccinated will need an essential reason to travel, and will also need to self-isolate for seven days on arrival. After the period of isolation they will need to take a PCR test. If you are not fully vaccinated, to enter you will need an international travel certificate to prove your essential reason for travel, a sworn statement – self certifying that you are not suffering from symptoms and have not been in contact with confirmed cases and again – if you are travelling with a child under the age of 11 – proof of a negative PCR test.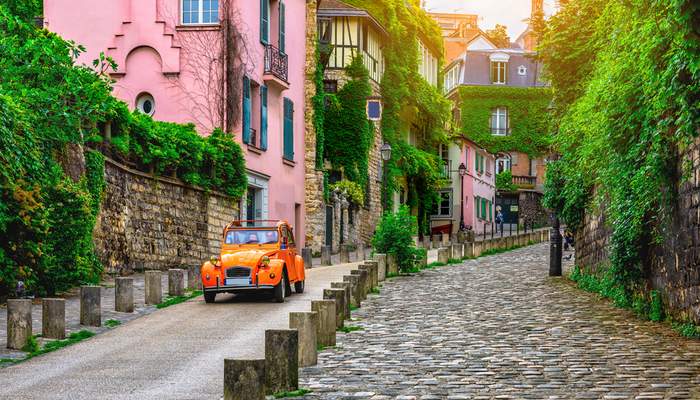 Greece
UK residents are allowed to enter Greece, but as with all countries there are procedures that you need to take. Anyone travelling to Greece must fill in a Passenger Locator Form (PLF) no later than 11:59pm on the day before arrival in Greece. You must also provide one of these three things: a negative COVID-19 PCR test taken within 72-hours before arriving to Greece, proof of a negative COVID-19 rapid antigen test taken with 48 hours before arriving in Greece, or proof of being fully vaccinated at least 14 days before arriving. Without proof of these, you may not be allowed to fly or you will likely be refused entry to Greece by authorities. You may also be subject to a rapid COVID-19 test on arrival, if you then test positive you will be required to self-isolate in a quarantine hotel provided by Greek Authorities.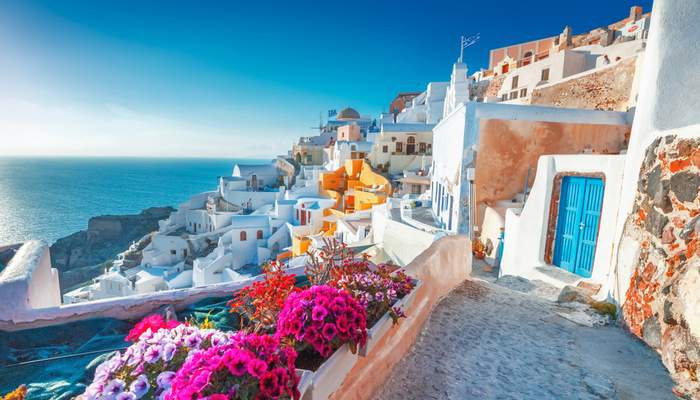 Portugal
Travel into Portugal, Madeira and the Azores is permitted from the UK, EU and the USA. In order to enter though, everyone, other than children under the age of 12, must have proof of a negative COVID-19 test. This can be in the form of a PCR test taken 72 hours prior to entering Portugal or an antigen test taken 48 hours prior to entering Portugal. You will need to show this test even before boarding your flight, if you are unable to do this, your airline is unlikely to allow you to board.
You will also be subject to health screening on arrival regardless of your negative test result. If your temperature is above 38°C, or you show signs of being unwell, you may be asked to take a second test. If you are travelling to Madeira or Porto Santo, all travellers other than those under the age of 12 must submit a traveller questionnaire (if you are travelling with a child you must include their details in the questionnaire).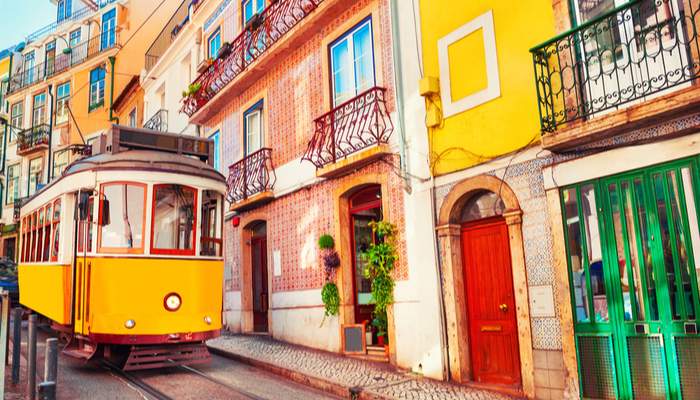 Malta
Visitors to Malta must provide a negative Covid-19 result before entering the country. This must be from a PCR test undertaken no more than 72 hours before travel. You must show a physical proof of this result both at departure and upon landing.
Before travel, you must also fill in a Public Health Travel Declaration Form and a Passenger Locator Form. Both of these will be checked by airline staff, and then again at the temparture screening points in Malta.
The United Kingdom is currently on Malta's amber list, which means that visitors from Great Britain will need to test before arrival but not quarantine upon arrival. This is subject to change.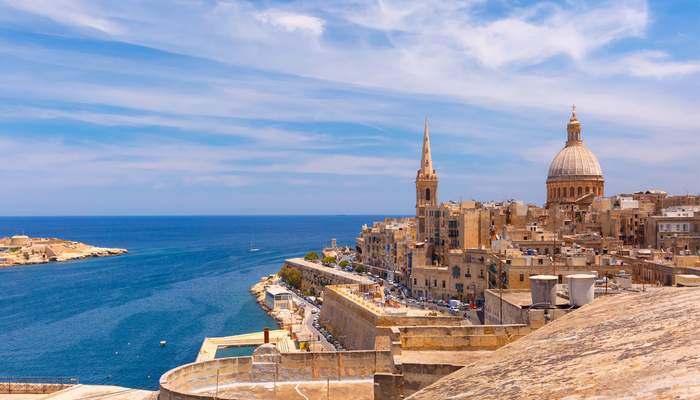 Italy
Italy is one of the strictest countries on this list for entry from the UK. Travellers who have been in the UK in the 14 days leading up to their entry to Italy must self-isolate for five days, following this they must produce a negative rapid antigen test or swab PCR test to release. If you are flying into Italy, a negative test result, taken no more than 48 hours before travel must be presented to the airline in order to board. Without a negative test you will be required to isolate for 10 days on arrival.
Before travelling you must also complete an online digital form which will generate a QR code. Keep this handy as you may be required to show it in the airport, or to board your flight. If you are travelling through Italy in a private vehicle for less than 36 hours however, you are exempt from the self isolation.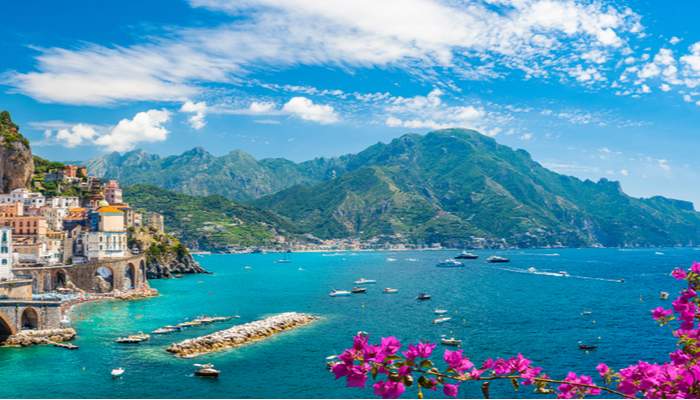 You should always check the requirements of your destination country, your travel operator and your accomodation provider before travelling as information regularly changes. As mentioned above, at the time of writing, all of these countries are on the UK's amber list, meaning that you must isolate on your return. To find out more check the UK government website.