For most of us, December is one of the chilliest and busiest months of the year. Towns and cities twinkle with Christmas lights and festive markets pop up decorated like gingerbread houses (and they tend to smell just as sweet too!). While families across the UK scramble to reunite by the 25th, elsewhere on the planet, other seasonal traditions might have already taken place… In Norway, where the main celebrations happen on Christmas Eve, families congregate on the 23rd for Little Christmas Eve; Saint Nicholas Day is celebrated in some European countries on the 6th, when children are left small gifts and sweets in shoes and stockings; and in China, the winter solstice means eating dumplings and tang yuan (rice flour balls), and visiting the graves of relatives. December doesn't have to be all about Christmas though. Here's what else is going on in the world in the last month of 2021…
Al Dhafra Festival, Abu Dhabi, Until January 22nd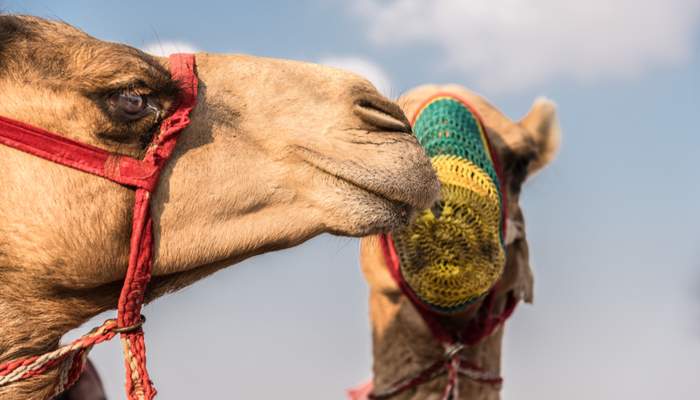 Abu Dhabi's annual Al Dhafra Festival is a celebration of Bedouin culture, and this year it was expanded to celebrate the UAE's 50th National Day, which means it's already been going on for over a month! December's schedule features several spectacular fireworks displays, skydiving performances and live music. One of the most popular features of the festival though, is the camel beauty contest — it may sound frivolous, but the prize money for each category is in the millions! 
Grand Prix, Saudi Arabia & Abu Dhabi, 5th & 12th December
View this post on Instagram

It's a busy month in the Middle East. Both Saudi Arabia and Abu Dhabi are set to host the last, crucial Formula 1 Grand Prix events of the season. The Saudi Arabia race will actually be the first ever for the country — it will take place at night at the Jeddah Corniche Circuit, which is said to now be the world's fastest street circuit and is nestled magnificently between desert, ocean and mountains. 
Festival of Lights, Lyon, 8-11 December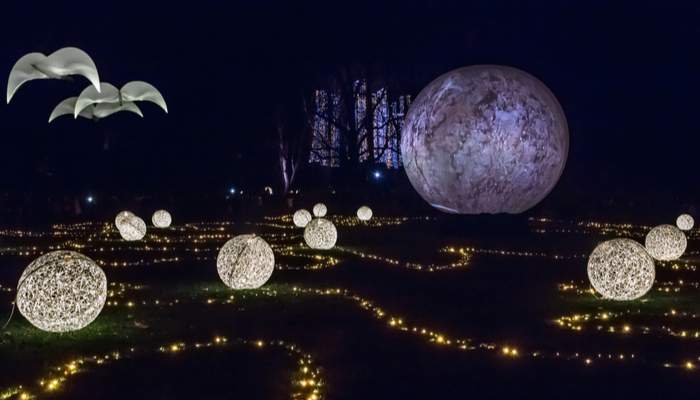 Lyon's annual Festival of Lights stems all the way back to 1852 when the residents of the city placed candles at their windows in a show of solidarity after a year of unrest and volatile weather. The event has now evolved into a four-night affair that sees artists illuminate Renaissance facades and popular areas all over the city with dazzling light displays. 
Burning the Clocks, Brighton, 21st December
View this post on Instagram

In Brighton, the winter solstice is celebrated each year with a parade and a bonfire. Partakers make their own paper and willow lanterns and walk with them through the city before adding them to the fire on Brighton Beach. The event marks the turning of the year, but is also said to represent new beginnings and fresh starts. 
Where's hot?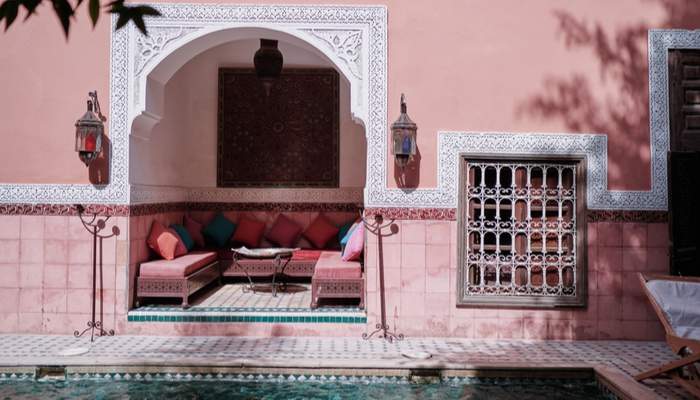 The mesmerising Moroccan city of Marrakech can be unbearably hot in the summer months, especially when wandering around exploring. In December however, temperatures drop to around 20°C, making it comfortable for walking around and sightseeing. Why not stay in a palatial riad for the ultimate experience? The tiled interior courtyards are often abundant with flora and sometimes feature a pool — you'd certainly be the envy of all those shivering at home! 
Where to book now…
View this post on Instagram

We can't escape the fact that things are feeling a little uncertain once again… plus the Christmas season can leave our pockets feeling emptier than usual. Why not book a wintry staycation to look forward to? You could luxuriate in one of Bath's dreamy spas or expand your palate with a foodie jaunt to one of our many Michelin-starred restaurants.