Italy may not be the largest country in Europe, but it is certainly one with an incredible spectrum of famous destinations. In fact, here at dealchecker we couldn't quite believe how many destinations there were in Italy until we listed just a few of our favourites and STILL had to narrow them down. Italy only became the third most-visited destination by Brits five years ago, having been beaten out in previous years by the likes of the US and Ireland. But now it's in third place, and with the range of spots on offer we can't imagine it slipping down the leader board anytime soon, so let's dive in and explore!
The Lakes
Como
View this post on Instagram
Situated in northwest Italy, just a few moments from the Swiss border, Lake Como is one of the most stunning destinations in this beautiful country. Popular amongst the celebs, fashion designers and high society brides, the Lake offers mesmerising backdrops to Italian mansions with owners including George Clooney, the Versace family and Richard Branson. Bellagio is one of the more photographed towns on the lake, and where you may think of when someone mentions Lake Como. Other spots include the town of Como, Menaggio, Lenno, and you can take a water taxi across the lake to see them all! Accommodation options vary on the lake, from some of the world's most luxurious and exclusive hotels to bargain hostels!
Garda
View this post on Instagram
Looking for something with similar charm, but a little more casual? We think you might like Lake Garda! North of Verona, and a little further south than Lake Como, Lake Garda is Italy's largest lake, and much more suited to watersports and outdoor adventure if that's your bag! On the southern shore of the lake you'll find beaches, while the north of the lake is a stark contrast, lined with mountains and sheer cliffs. On the lake you can take part in sailing, kayaking, windsurfing, while rock climbing, mountain biking and hiking offer fabulous views of the lake from dry land. Some towns to check out if you are looking to stay here include Badolino, Garda and Limone.
The Beaches
Amalfi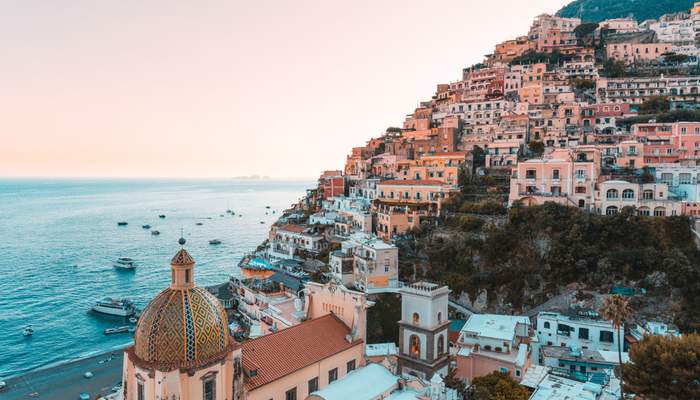 Because there are so many beaches in Italy we couldn't round this down to one town and instead have to highlight a whole coast! The Amalfi Coast to be precise. Boasting iconic towns such as Positano, Sorrento, Ravello and of course Amalfi, there really is nowhere quite like it. Each town as colourful as the next, you could truly plan the trip of a lifetime here, and one thing is for sure, you'd be the envy of all your friends! Hotels can be a little more costly in this part of Italy, but you can find some bargains on Airbnb and opt for accommodation sans sea views for better value for money. We can bet that you won't be spending much time in your accommodation anyway when there is so much to see outside.
Puglia
View this post on Instagram
So Puglia may not be the first place you think of when someone mentions Italy, but we're telling you to get it on your radar now! It's the region of Italy which forms the heel of the boot, and it's just as beautiful as everywhere else we've mentioned. Iconic images of the region include whitewashed buildings atop the cliff's edge, Grotta Palazzese – the restaurant in the cliff, and the Trulli houses – the ones with little cone roofs. Be sure to check out Bari, Polignano a Mare, and charming Brindisi while in Puglia. Sure, this is the less obvious beachy break for an Italy escape, but you'll be carving your own path, and who doesn't love that!?
The Mountains
Alps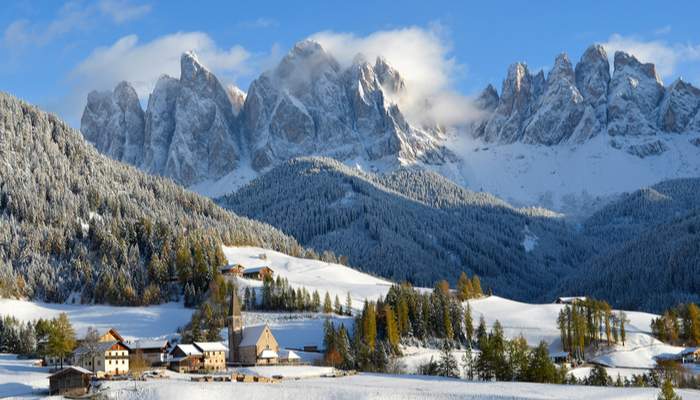 Now the Alps have probably been all over your socials recently thanks to all those ski trips that have been missed out on, and the Italian Alps are stunning. In some parts you can ski in and out of France too! Looking for an Italian alternative to Chamonix? Check out Courmayeur, situated on the southern side of Mont Blanc, you can fly into Turin to check out this resort – other spots include Monterosa and Cervinia.
Dolomites
View this post on Instagram
The Dolomites are another fabulous ski spot! But they're also a fantastic option for summer too. If you aren't a big beach goer and can take or leave the hot days by the pool, then a summer mountain escape could be right up your street! Walking through the footpaths, kayaking on the lakes and taking in the mesmerising views are all on offer and could be a really bargainous option, as you'll be visiting in the quiet season. Intrigued? Give it a go!
The Cities
Rome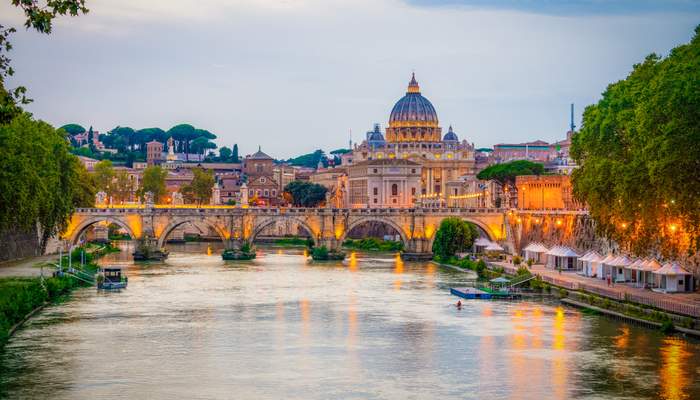 Have you even been to Italy if you haven't experienced Rome? This city encapsulates the country at its finest, and everything about the people, culture and attractions just makes sense when you are there! Steeped in history, from the Roman Forum to the Vatican City (which is of course a whole territory in it's own right) this fabulous city has a lot to offer. You'd be hard pressed to check everything off in one weekend, so we recommend setting aside at least four days including travel time to get it all done. See the Spanish steps, hop across the river to Trastevere, make a wish at the Trevi Fountain and indulge in the best bit – Italian food. You cannot avoid tomatoes, pasta and parmesan if you do make the trip, so prepare your stomach!
Venice
View this post on Instagram
Another Italian icon, the city of Venice is one that you have surely experienced in film many a time, but being there is an experience quite like no other. You'll travel everywhere by boat, drink Aperol spritz on the water and wake up to mesmerising canals. During your visit be sure to hop onto a gondola and explore the Grand Canal by the water. San Marco square combined with an mosey round Italian boutiques is an absolute must, and finish your day off with a bellini at the iconic Harry's Bar!
The Islands
Sicily
View this post on Instagram
Sicily is the largest of all the Mediterranean islands and it's got quite the reputation! It's the island at the 'toe' of the Italian 'boot', and it's also home of the Mafia! This island has everything that the mainland's got and more, a bustling capital with tiny streets filled with retro vespas and coffee shops around every corner, a mesmerising landscape, and of course the all important beaches. Just as glamorous as everywhere else in Italy, Sicily is home to designer boutiques and is a favourite for celebrity visitors. If you love a bit of adventure, Sicily's got that too – you could hike up Mount Etna and enjoy fabulous views of the island below! There's plenty more to be seen, but we'll let you find out for yourself!
Capri
View this post on Instagram
We could hardly do a blog about Italy without mentioning the iconic little isle in the Bay of Naples – Capri. This is the place to be if you want to get those shots for Instagram, head out by boat towards Faraglioni – the stacks in the sea, and get snap happy, you could even take a dip if you fancy it! If pizza is high on your list of requirements for an Italian escape, then you've come to the right spot. Pizza was originally created in Naples and Capri is where its at its best – trust us on this one. You can also climb up Mount Solaro – this really is a must do if you are able – but if not a chair lift will help get you up there and back you'll enjoy fantastic views of the Italian coastline on the way up and once you reach the top.