Jetting off to Spain this summer? It's another one of those countries that has too many spots to count, so we thought we'd round up some of the best! From Magaluf to Madrid there really is something for everyone in this delightful European destination!
Islands
The Canaries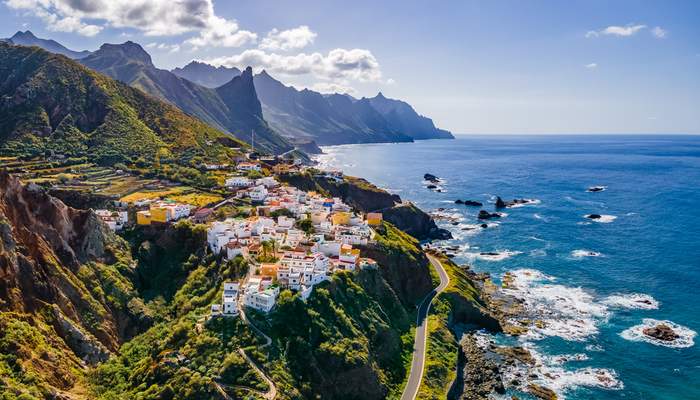 The Canary Islands are hot all year round, hence why they're so popular with us Brits! One of the well-loved islands that make up the Canaries is Tenerife, which is particularly popular with families looking for all inclusive resorts, the chance to splash about in waterparks, and fun day trips on land and sea! There's also Lanzarote, which is famed for its stunning beaches (don't miss Papagayo), charming seaside towns and the Martian-like national park, Timanfaya. Fuerteventura offers expansive beaches, and very little else – the island is truly unspoiled. Sand dunes make up much of the landscape while the surf makes for fabulous watersports conditions. Gran Canaria is the other main island that you may have heard of: like the other highlights, it offers an incredible volcanic landscape, vast open spaces and quaint traditional towns. The LGBTQ+ community may be familiar with the buzzing nightlife in Maspalomas!
The Balearics

Here at dealchecker, we are big fans of this little archipelago and if you've ever visited, you'll know why. The three main islands are Majorca, Ibiza and Menorca, but if you fancy going-off grid you could also head to beautiful Formentera. Let's start with the biggest, Majorca. You'll fly into beautiful Palma, the main city in the archipelago boasts a beautiful cathedral and winding cobblestone streets that lead you through the most mesmerising parts of the city. The entire coast of the island is dotted with stunning beachside resorts including Port d'Andratx, Port de Sóller, Puerto Pollensa and many more. You'll also find Magaluf just down the coast from Palma, if partying is your thing. Next up we have Ibiza, the party island of the 1990s is still popular amongst the very same crowd who have just grown up a little and added brunch and a saxophone to the itinerary. Expect plenty of partying but with much more chilled out vibes, where kids and grandparents can get in on the action too. Formentera is really an extension of Ibiza, though it is an island in its own right. To get here, you'll have to go through Ibiza first and catch a boat over to the island, so it's much more exclusive. Hotels are also a little more expensive, but the beaches are expansive… Expect more parties on the sand, lots of boat trips and unrivalled sunsets. Finally, Menorca is the smallest of the main three islands and is popular amongst travellers who are truly ready to switch off – the main aim here is relaxation so if that's what you are after, this is your spot!
Cities
Madrid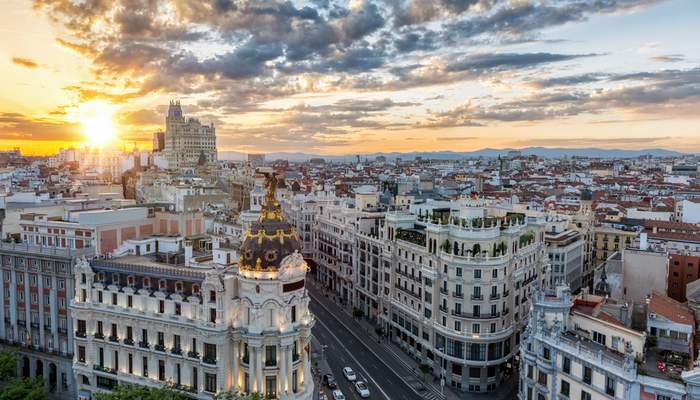 Let's start with the captivating capital of Madrid. Vibrant and cheerful, this city is a true taste of Spanish culture and you'll be thrown in at the deep end. Indulge in local foods that you've never dreamed of, head to traditional family-run bars where you'll drink Sangria with locals, and discover cultural centres that will show you the true heart of España. Though it may not be the first city you consider visiting within Spain, there is still plenty to see and do! You'll be spoilt for choice when it comes to galleries and museums, and there are palaces galore, including the Royal Palace, which is the official residence of the Spanish royal family. There are plenty of beautiful spots for shopping, and you'll find a night out hard to beat!
Seville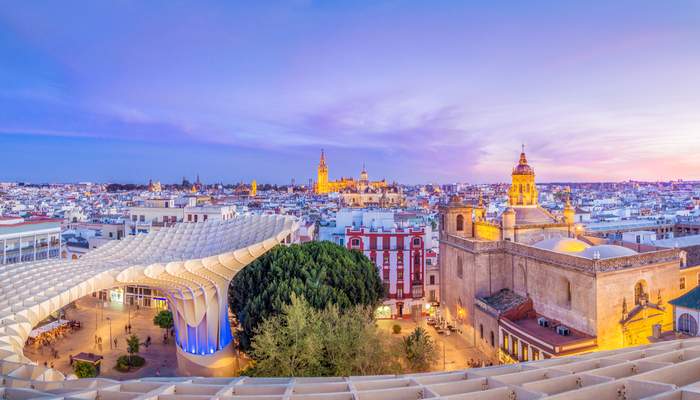 Home of the flamenco, the beautiful city of Seville has plenty to offer its visitors. From cultural sights to culinary delights, you'll find it hard to squeeze everything into one weekend. The Plaza de España is probably the most famous of Seville's landmarks, but there is plenty more to see and do, including Real Alcazar, the Catedral, and Setas de Sevilla, also known as the mushroom, which boasts fabulous views come sunset. Be sure to make the most of the tapas in Seville, as you'll find lots of it. Tapas is actually a way of eating, not a type of food, and the locals will often order one dish as an accompaniment to their drink while bar hopping – so you could try this when you visit. Many of the hotels have fantastic views of the city from rooftop bars, so be sure to check one or two out before you head home!
Barcelona

Boasting a city beach, Barcelona is a very pleasing holiday destination. Within the centre, you can gaze in awe at Antoni Gaudi's peculiar modernist architecture, including the monumental Sagrada Familia and the enchanting Park Güell. More enthralling art can be found at the Picasso Museum and the Joan Miró Foundation, while the bustling Las Ramblas must be strolled down at least once during your time there. Footy fans will want to experience the epic Camp Nou, whether at a match or on a tour, and we imagine most visitors will want to save at least an afternoon for the beach. Of course, there's plenty of mouthwatering Spanish fare to be sampled in the many tapas bars and restaurants, and a number of major nightclubs to dance in till sunrise.
Coastlines
Costa del Sol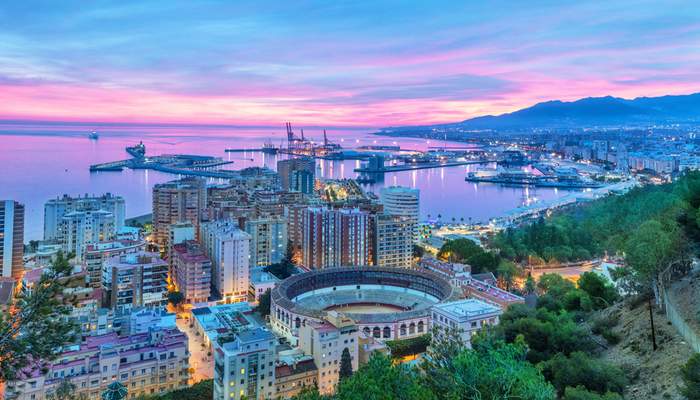 The Costa del Sol reaches from Gibraltar in the west to Nerja in the east, and includes popular resorts such as Fuengirola, Benalmadena and Torremolinos. Malaga is the gateway for most Costa del Sol holidays, while Marbella is all about the marina, where expensive yachts congregate and celebrity-spotting is a popular pastime. If you love the great outdoors, the Sierra Nevada mountain range offers some excellent hiking opportunities. Gibraltar, at the western edge of the Costa del Sol, makes a great day trip for all the family.
Costa Blanca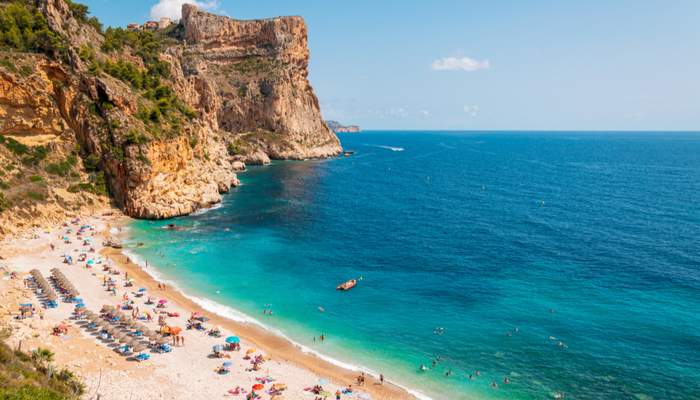 The Costa Blanca is home to one of the UK's favourite holiday resorts – one that's loved so much it even has a sitcom based on it! Lively Benidorm is home to sprawling beaches and all inclusive resorts, making your holiday time as stress-free as possible. If you prefer a quieter destination, then are plenty of other spots to stay in instead, from Javea, which offers brilliant access to hiking trails, to El Campello, which boasts a number of Blue Flag beaches. The area as a whole is well-equipped for all the family, featuring theme parks, golf courses and restaurants that serve all the British classics.
Costa Brava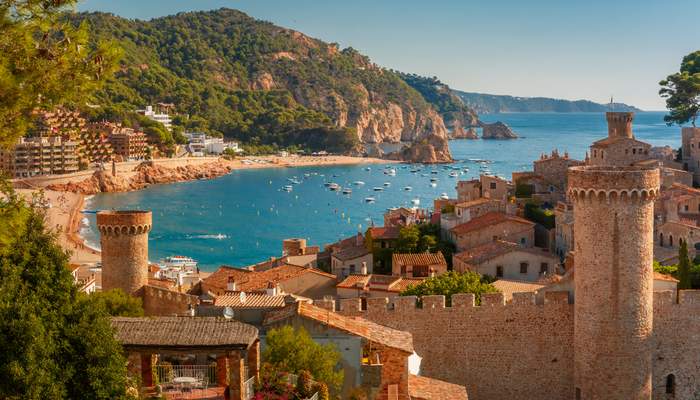 The Costa Brava offers so much more than just sun, sea and sand. There are immaculate golf courses, Michelin-starred restaurants and museums dedicated to the area's famous resident Salvador Dalí. Tossa de Mar is the most frequented resort, thanks to its two Blue Flag beaches, but Lloret de Mar isn't far behind. If you fancy chilling during the day and then dancing after sunset, then try Calella de la Costa. Malgrat de Mar has some of the coast's finest beaches and a charming town centre.