Barcelona really is a city that has it all, however it can be overwhelming to know where to begin planning an itinerary for a city break. Here, we've rounded up the unmissable attractions and offered some insider tips too…
Gaudi's Architecture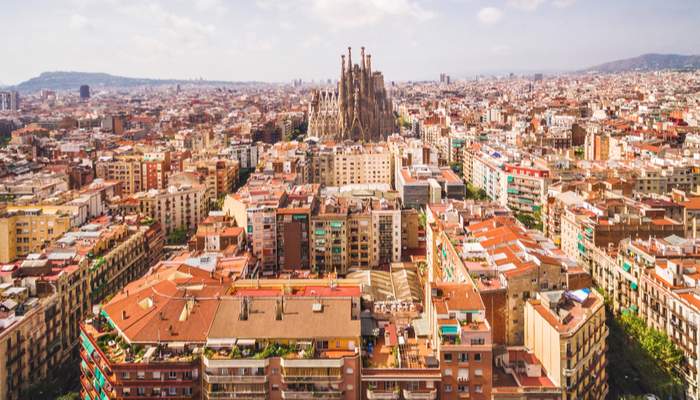 Barcelona's architecture is truly inimitable, which is a result of Antoni Gaudi's modernist influence. The architect is actually buried in the Sagrada Familia, arguably the city's most famous attraction, and while construction began on the cathedral in 1882, it still isn't finished.
In addition to this monumental building, other thrilling and dreamlike Gaudi designs include Park Güell, Casa Batlló and Casa Milà. Akin to most attractions in Barcelona, it's best to book tickets in advance to avoid any disappointment.
When you visit the Sagrada Familia, you can choose whether to climb the Nativity Tower or the Passion Tower. The Nativity Tower offers views across the city and the mountain ranges, while the Passion Tower looks over the Mediterranean Sea. It's a good idea to Google the towers before you visit or ask a guide which is best, since sometimes views can be restricted by scaffolding, depending on which part is being worked on at the time.
Most attractions in Barcelona are closed on a Monday, however the Sagrada Familia is actually open, making this the least busy day to visit. Aim to get there when it opens at 9am to beat the crowds.
La Rambla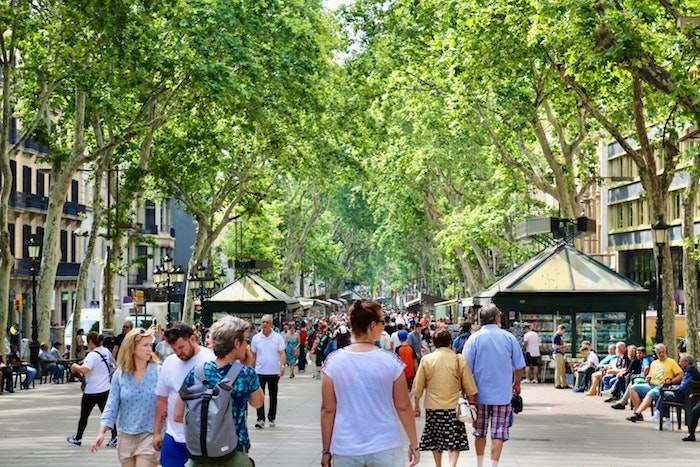 If you haven't experienced it before, then La Rambla really is a must when visiting Barcelona. As the heart of the Gothic Quarter, this famous boulevard is home to many noteworthy sights, including the La Boqueria Market, a mosaic by Miro and a lucky water fountain.
While there are numerous eateries, it's probably best to avoid dining here as prices are much higher than in other areas. We recommend veering off La Rambla at points, for example, into Placa Reial – a majestic square filled with cafes and tapas bars perfect for people watching.
Museums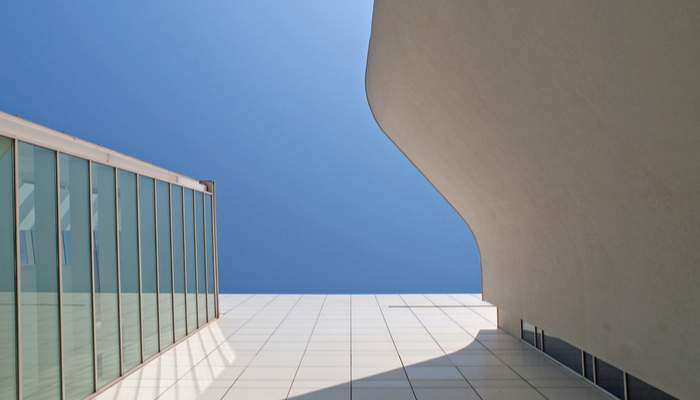 Barcelona has been the birthplace and stomping ground of some of the world's most revered artists, including Pablo Picasso and Joan Miro, making it a wonderland for art and design lovers. The Picasso Museum houses around 4000 works by the artist, while the Contemporary Art Museum is a landmark in itself. Other highlights include the Design Museum and the Joan Miro Foundation, which is located on a hilltop and offers gorgeous views across the city.
Many museums offer free entry on certain days and at certain times. It's worth looking up when these are and booking in advance – you could save a fair bit of money!
Beaches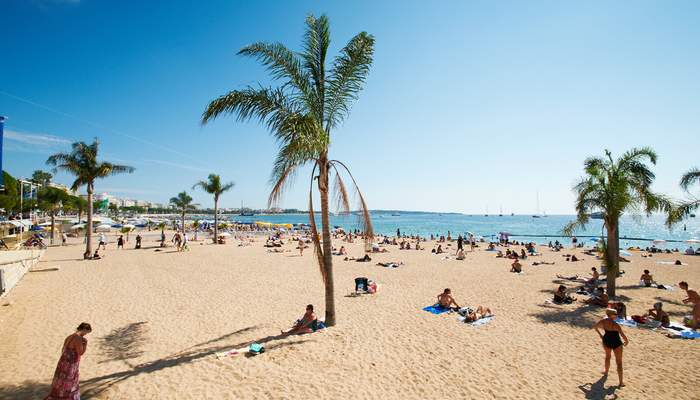 Barcelona's beaches set it apart from other city breaks, and there's a lot of sandy spots to choose from. The main swathe is Barceloneta Beach, which is particularly good for people watching and showing off…
Barceloneta Beach can get pretty crowded though, so if you prefer a little more peace and quiet, we recommend travelling a little further from the centre and heading to Bogatell Beach or Nova Icària. All of the beaches have Blue Flag status, so you'll find lifeguards and facilities wherever you decide to settle.
Viewpoints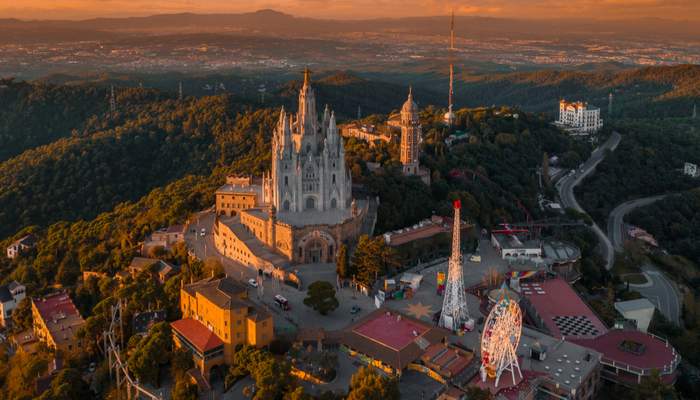 The Sagrada Familia isn't the only spot from which to drink in views across the city. One of the most popular places is the Carmel Bunkers, which date from the Spanish Civil War in the 1930s. It takes about half an hour to walk to the top from the Vallcarca metro stop, or you can hop on a bus and only walk the last ten minutes. If you really aren't fussed about the walk at all, then taxis will drop you off at the nearest point. The area gets busy around sunset, which is spectacular, but if you don't mind a bit of a buzz, then take some drinks up with you and enjoy the atmosphere.
Another highlight is the Tibidabo Amusement Park, where you can get your adrenaline pumping on some rides as well as enjoying panoramic views. Located within Collserola Natural Park, the attraction is over 100 years old and is accessed by a funicular.
Eating & Drinking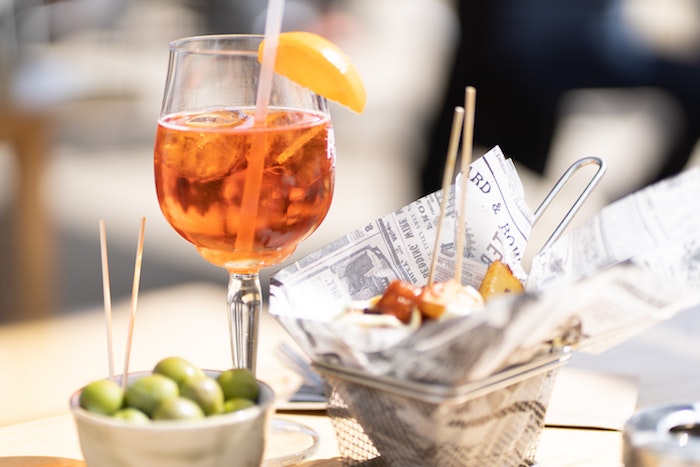 There are so many restaurants and tapas bars to choose from in Barcelona, and like any major city, the most esteemed places to go change all the time. These websites are a good starting point for finding somewhere great: