Summer is in full swing, which means there's something exciting happening practically every week in August! Here's what you could get involved in, whether you're planning on jetting off abroad, or staying close to home…
International
The Medellín Flower Fair, Colombia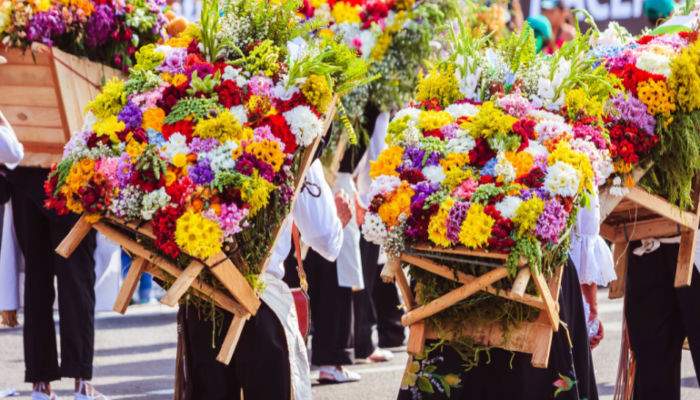 Each August, the capital of the peak-filled Antioquia department and second-largest city in Colombia, Medellín, blooms with kaleidoscopic flora. The region is famous for its history of flower growing, and this is celebrated with a huge festival that features parades overflowing with all kinds of blossoms and arrangements that depict the city's culture. The ten-day event also involves live music, dancing, a dog walk, a horse fair and a classic car parade – so there's something for everyone!
8-15 August
Obon Festival, Japan
In Japan, August is a time for connecting with passed ancestors. This Buddhist tradition sees families hang lanterns on their houses to guide spirits home, visit graves and make food offerings. In one part of Japan, cucumbers are skewered and carved to make 'spirit horses', while aubergines are turned into cows – these creations represent the journeys that the spirits make. There's also a special dance that is performed to welcome the dead back to the land of the living, and this varies depending on the area. When all the traditions are over, the lanterns are placed on bodies of water in order to help the spirits find their way back to their own world, making for atmospheric and emotional displays.
13-15 August
Pacific National Exhibition, Vancouver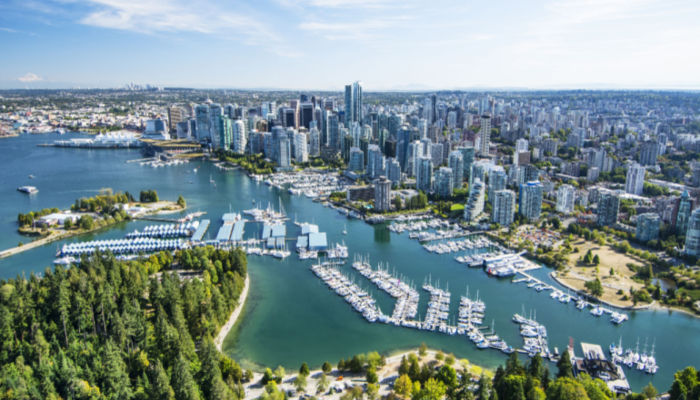 Vancouver's Hastings Park transforms for just over two weeks for a summer extravaganza that involves live performances from big-name musical acts – this year, attendees can expect to see the likes of Nelly, The Beach Boys and The B-52s – while other happenings include drag shows, a high dive show and agriculture displays.
20 August – 5 September
Air Guitar World Championships, Finland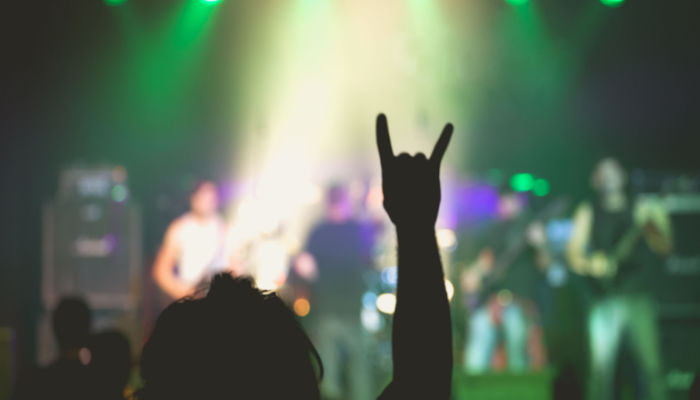 A silly event with a serious message, the Air Guitar World Championships might see competitors wave and strum invisible instruments, however at the heart of the contest is world peace. Taking place in Oulu, the competition is free to enter and is open to all abilities…
26th August 
UK
Brighton & Hove Pride
View this post on Instagram

This year marks the 30th anniversary of the UK's biggest Pride event. Expect colour, glitter, fabulous floats and performances by icons including Christina Aguilera and Paloma Faith!
Edinburgh Fringe
The world's largest arts festival takes over the Scottish capital once again, bringing street events, family shows, cabaret and burlesque to the city. One of the festival's biggest draws is its comedy line-up, which features everything from up-and-coming talent to major names.
Bristol International Balloon Fiesta
View this post on Instagram

The Bristol International Balloon Fiesta is Europe's largest ballooning event, and for four days in August, this unusual mode of transport is celebrated with mass ascents, live music and fireworks. The most impressive – and photogenic – sights are arguably the morning mass ascents. They happen at 6am though, so you'll have to set your alarm if you want to see a gaggle of hot air balloons rise with the sun.
The British Fireworks Championships, Plymouth
Each year, professional fireworks companies compete for the top spot in while putting on an incredible display for spectators!
International Beatleweek, Liverpool
View this post on Instagram

The Fab Four's hometown is taken over by Beatlemania for a week. Centred around the famous Cavern Club, there's live music all day every day!
Greenwich & Docklands International Festival 2022
This immersive and sensory extravaganza is entirely free to attend and features light installations inspired by fireflies, a mountain of rainbow foam and other weird and wonderful theatre, art, dance and circus performances. Don't miss the Greenwich Fair on Saturday 27th.
Notting Hill Carnival, London
View this post on Instagram

The August Bank Holiday's biggest party is set to return this year after being cancelled for the last two years, so as you can imagine, it's going to be big! There will be the usual shenanigans, plus a new electric float that will mark the event's journey towards a greener future. If the thought of a big crowd still makes you apprehensive, then you can also livestream the festivities instead.
World Bog Snorkelling Championships, Wales
One of the month's more unusual events is the World Bog Snorkelling Championships that takes place in Wales. Participants must travel two lengths of a trench in a peat bog wearing a snorkel, mask and flippers. The current record time is 1 min 18.82 secs! Think you can do better?