Find cheap flights to
Turkey
Finding Cheap Flights on dealchecker:
Turkey
Turkey is pretty warm all year round making it an excellent candidate for a last-minute, winter sun holiday. As the colder months are out of peak time, you're almost guaranteed cheap flights.
You'll most likely fly into Turkey's main holiday airports in Dalaman, Antalya, or Bodrum. There are many airlines, flying from across the UK, so you'll have your pick on where to travel from.
Flights take around four hours so you won't have to wait long to start your sunny holiday in Turkey!
Flight Destinations in
Turkey
or select where you want to fly from
Cheapest Flight Deals to
Turkey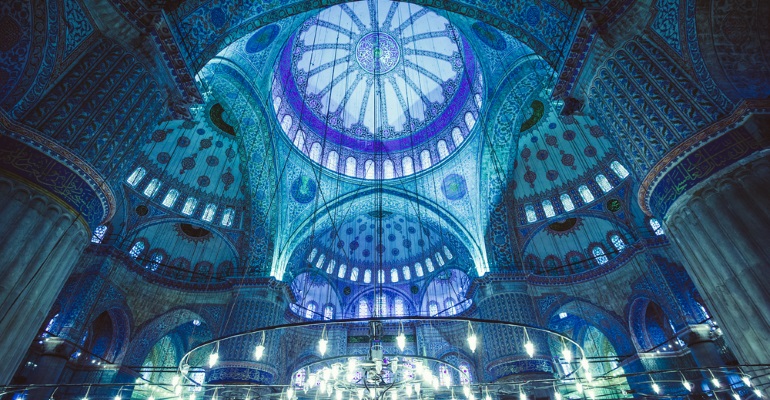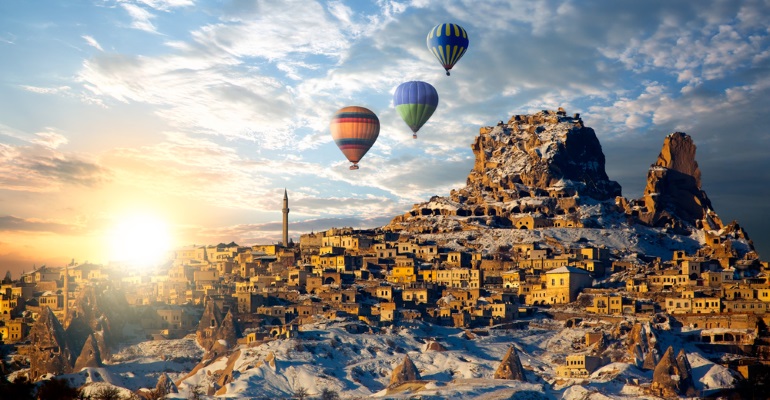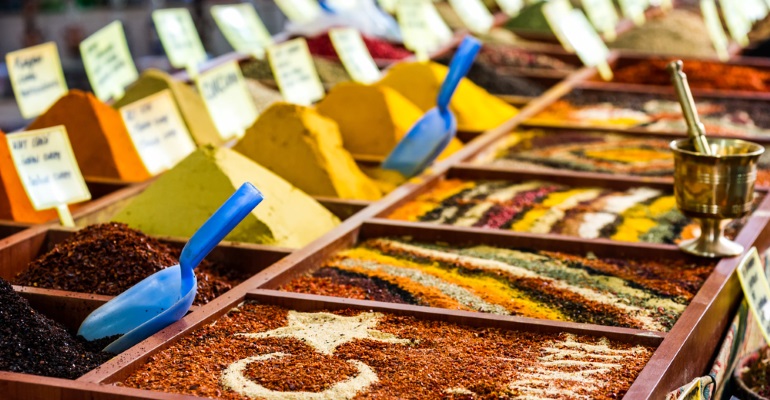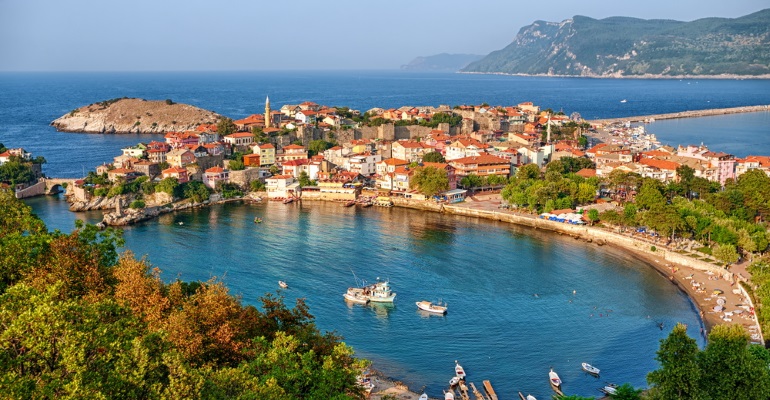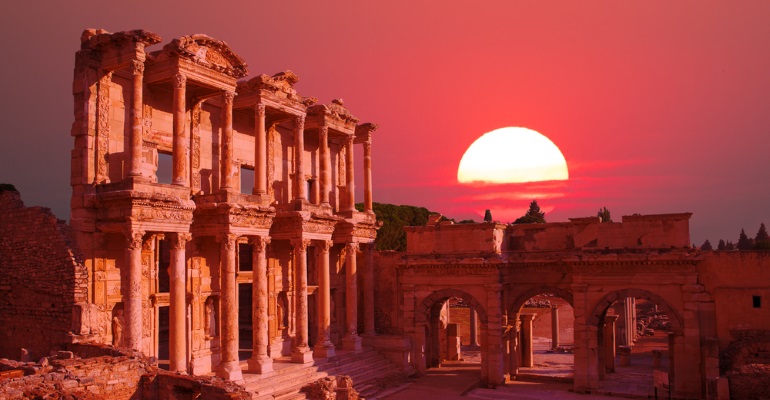 4 hours

Turkish

Turkish lira

+ 2
If you're after a flight to Turkey then you're probably thinking about all those stunning beach resorts on the Mediterranean and Aegean coasts! Spanning Asia and Europe, this amazing country has even more to offer - with a wealth of historical ruins, cultural attractions and more. So why not book yourself on a flight and explore some of the hidden side of Turkey. Oh, and lie on a beach as well.
There are many airlines flying to Turkey so you have a wide variety of options. Traditional charter airlines such as Thomson and Thomas Cook Airlines fly to all the major holiday airports - Bodrum, Dalaman and Antalya. You'll find flights from all major UK airports to these destinations. There are also a limited number of charter flights to Izmir available throughout the summer.
All the major low cost airlines (Ryanair, easyjet, Jet2.com and Monarch) fly to Turkey. The two Turkish low cost carriers - AtlasGlobal and flyPegasus - fly from London and connect to the majority of Turkish airports. These airlines can offer you more frequent services to Turkey and if you are flying off season can offer you some great flight prices to Turkey's main airports.
Do also consider the traditional airlines for your trip to Turkey. British Airways have recently increased their frequency and flights to Turkey. Turkish Airlines also has flights from the main UK hubs to Istanbul. From there they can connect you to Dalaman, Bodrum and Antalya. Although you have longer flight times, you can get luggage included in your fare. So the overall flight price may give you a better deal than the cheap headline prices of the low cost carriers.
Cheap flights to Turkey
Thanks to the popularity of the seaside resorts, if you're after saving money and finding cheap flights to Turkey, arriving into one of the coastal airports in Antalya, Bodrum or Dalaman is your best bet. 2017 has seen an increase in cheap flights to Istanbul as well though, so head there for a real culture hit - and the beaches of the Black Sea! Expect to be in the air for between four and five hours, with even the cheapest flights usually flying direct to Turkish soil.
The Turkish Coast
If you're planning on soaking up some of the Turkish sunshine, keep your eye on the prices. June, July, August and September are the most popular, and school holidays in particular push the prices higher. Expect weather to be scorching at the height of summer, so it's not that great for kids - and make sure to take plenty of sun cream! Flights to Turkish beach resorts land into Bodrum on the Aegean coast for resorts such as Izmir, Gumbet and Kusadasi or direct to Antalya or Dalaman on the Mediterranean coast for resorts such as Icmeler, Side, Marmaris and Alanya.
What to see in Turkey
There is so much to see - check out our Turkey guide here. Istanbul is fascinating thanks to its unique position between Asia and Europe, whilst resorts like Bodrum, Marmaris and Side all have ancient ruins alongside stunning beaches and great nightlife. Ephesus and Pamukkale are two of the major inland sights, well worth a day trip. Many of the popular holiday destinations offer organised coach trips, or get behind the wheel and take yourself!