Paris may be known to many as the city of love, but to others it's simply the city of 'Eeeek! How much?!'
Money can't buy you love but apparently all that romance comes with a hefty price tag in Paris. Unless, that is, you know the freebie secrets of the city; how to get the most metro for your money and where to look for chic stays that won't leave you out of pocket. On y va!
Travelling in Paris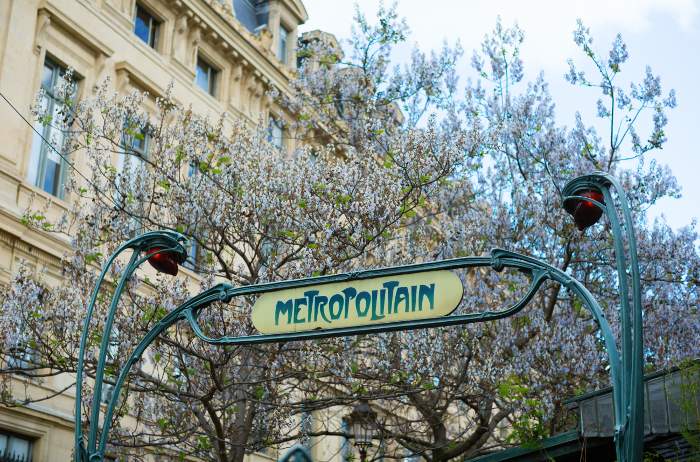 Travelling around Paris can be a bit of a nightmare if you're unsure where to begin, and hiring a car can be a disastrous venture when attempting to tackle busy, unfamiliar streets. The simplest and often cheapest ways to travel through Paris are via the Metro or rented bicycle.
When travelling on the underground, avoid buying single tickets (which cost €1.70) and instead opt for a carnet 10-pack which costs just €12.70. To avoid public transport costs, whilst also exploring Paris in a refreshing new light, consider cycling your way through the city! Paris offers a great cycle hire scheme called Vélib' with plenty of cycle routes to direct you through tourist hotspots, and best of all it costs as little as €8 for seven days!
Chic Stays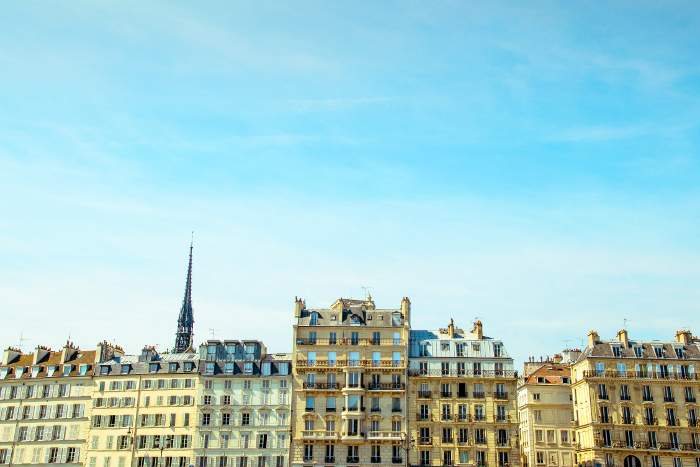 Finding cheap Paris hotels needn't be so difficult, you just have to know where to look. Hotels in extremely popular central locations, such as near the Arc de Triomphe, are never going to be cheap and neither are the surrounding bars and restaurants. Opt for something just a little further afield in trendy Bastille, or give bohemian Montmartre a visit for proximity to the Moulin Rouge and Sacré-Coeur.
To save more money still, consider renting an apartment in the city of love. Many accredited websites offer a platform for city-dwellers to rent out their chic homes to tourists looking for a budget, yet stylish, stay.
Freebies

Image: Watcharee Suphaluxana
If you have time to play with, try your best to organise your trip to coincide with the first Sunday of the month, as many museums and popular attractions operate free entry on this day. Sights such as the Louvre, Musee d'Orsay, Centre Pompidou, Musee Rodin and Musee National du Moyen Age can be yours to explore for nothing.
Additionally, if you are under 26 you could be entitled to many freebies across the city, with many attractions, bars and restaurants offering free entry and discounts to people aged 26 and under. All you need is some proof of age, so carry ID with you and be sure you ask about freebies wherever you go.
Shopping in The City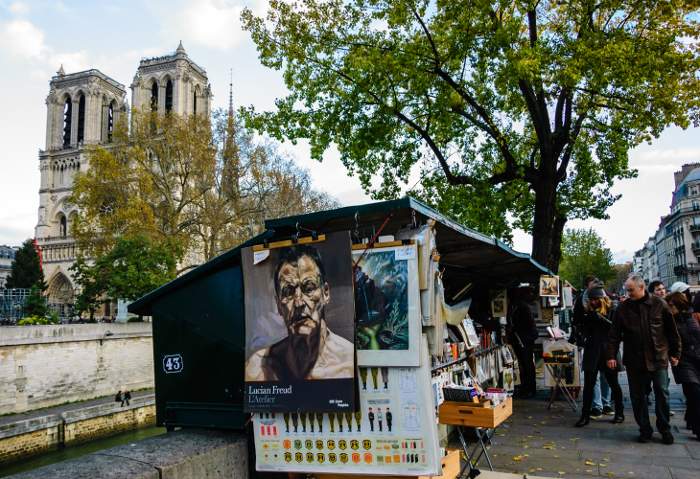 Image: Elena Dijour
Paris is always a top choice for those looking to splurge on an overseas shopping trip, but shopping doesn't have to mean declaring bankruptcy. Away from glossy high-end stores, Parisians and visitors from around the world flock to famously fashionable flea markets, looking for hidden gems amongst mounds of antique books, vintage clothing and second-hand trinkets; all of which can be taken home for a fraction of the original price.
If you're looking for vintage clothes at cut-prices, make sure to visit the Kilo Shop in St Germain – an area full of amazing vintage retailers – for hidden but worthwhile treasures. And always keep an eye out for sample sales if you're looking to grab ready-to-wear apparel for a bargain.
Eating Out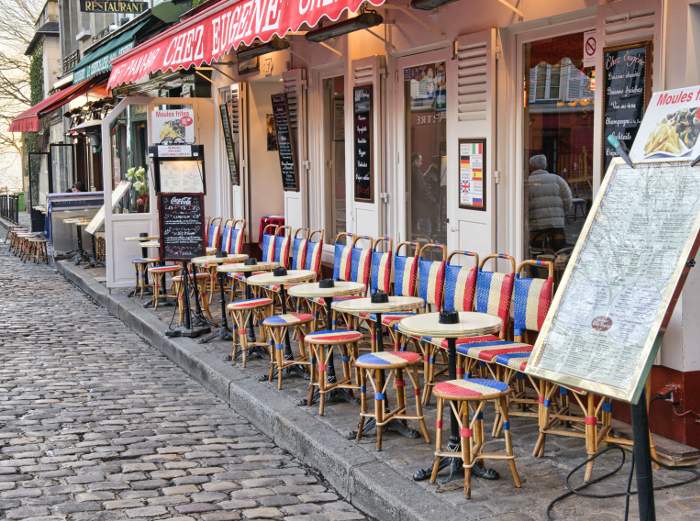 Image: pisaphotography
The French are renowned for fabulous food, and as such Paris is a hub for delicious cuisine from elegant eateries to rustic roadside brasseries. If you're dying to sample a top Parisian restaurant but don't fancy blowing your entire holiday fund on one meal, try to fit in a lunch time visit. Practically all restaurants in Paris will have a lunch time menu that will significantly cut the price of the bill whilst still allowing you to experience top-notch nosh.
If you're looking for more casual gourmet grub keep an eye out for prix fixe menus. Plenty of quality independent restaurants will offer these set menus for low prices, that are often negotiable. Try out your haggling skills and you might end up with a free bottle of wine thrown in. Or look out for bistros offering BYOB and bring along your own wine to slash the costs of eating out. Better yet, explore Parisian markets and supermarkets for picnic supplies before heading to one of many beautiful parks, such as the Jardin des Tuileries and the Jardin des Plantes.
Sightseeing
With so much to see and do in Paris, and with so many sight tickets to buy, being a tourist can suddenly become a huge expense! If you're looking to get the most from sightseeing it will probably be worth buying a Paris Pass. This hot little ticket allows entry to over 60 Paris museums, art galleries and monuments, allows you to cut the line when entering and best of all – it saves you money! A two-day adult pass costs €117, which includes a comprehensive guide book, free metro, RER and bus travel, and unlimited fast-track entry into as many Paris sights as you can handle! You can even use it to go wine tasting or cruise along the Seine.
Paris by Night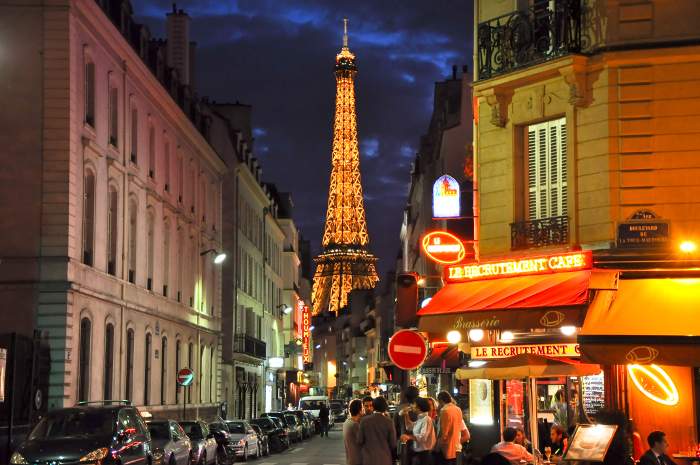 Image: lornet
Paris nightlife is as varied as anything else in this city of extremes. If you're looking for a glass of champagne that will cost more than your shoes I'm sure you won't have to stagger far to find one, but this is a budget travel guide and we don't want any of that nonsense.
When you're looking for drinks on a more modest budget, start your night at Marlusse et Lapin in Pigalle for cosy drinks under €3. From there head on to Le Scandale for everything from beers to whisky – always costing less that €5. If you're hoping for a dance, try La Java or make your way to Sanz Sans in Bastille; admission is always free and the dancefloor starts warming up around 2am.