Ibiza is well known for its hedonistic nightlife, and its 'what happens in Ibiza…' attitude but that's not all that the white isle has to offer. As beaches go, Ibiza has some of the very finest. It really is one of the jewels of the Mediterranean with clear blue seas, white sands and pine forests to seek shade in. Here we round up Ibiza's best beaches – it's left us dreaming of taking a break already.
For sunsets – Cala Conta
With sunsets like these, it'll be hard to tear yourself away from Cala Conta, on the north-west of the island. San Antonio also offers incredible golden sunset hues, but with a dancey atmosphere, and live DJ's, so whether you're looking to dance the night away or to enjoy a few quiet drinks with friends there is a sunset for you.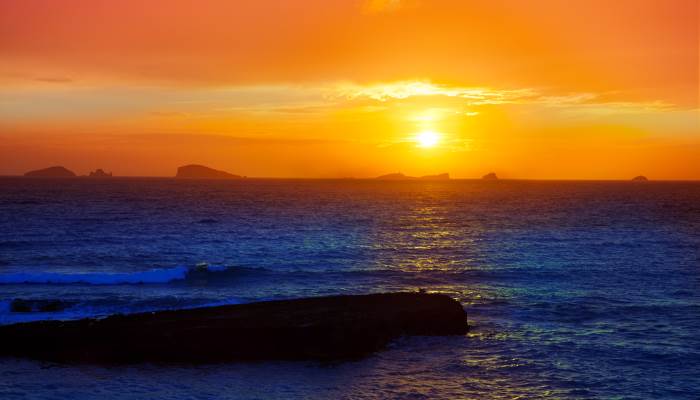 For getting away from it all – Cala Salada
Cala Salada is backed by lush green pine forests and sports soft white sands and turquoise waters. As a result, you might expect this beach to be awash with tourist traps but it's been kept largely pared back with just a few sunbeds – take a beach towel to lounge on.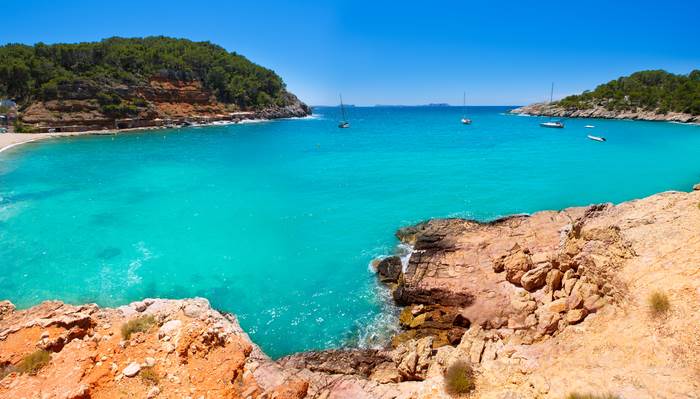 For letting it all hang out – Aigua Blanques
If you're looking to be at one with nature this holiday season, Aigua Blanques is the beach for you. This nudist beach is a favourite with locals due to how secluded it is. It's only accessible by car and so escapes the hordes who throng to the white isle each summer – which is just as well if you're going to throw caution to the wind and strip off!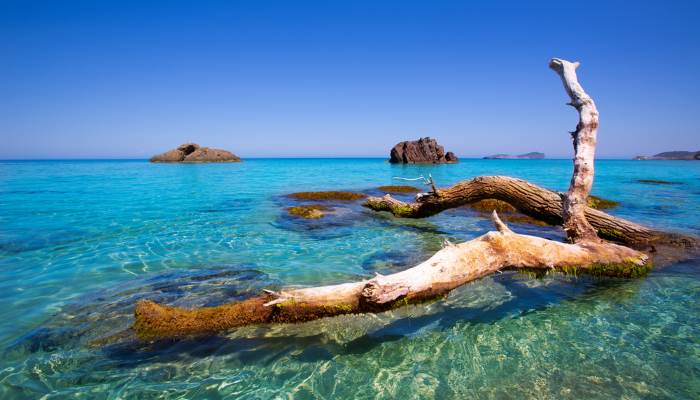 For delicious seafood – Cala D'hort
For fantastic views and incredibly fresh seafood (and let's face it, who love that combo?) head to Cala D'hort on the south-west of the island. El Carmen has a great reputation for its paella, whilst Es Boldado serves delicious local fish with a view of the Es Vedra rock. For a seat on the terrace make sure to book in advance, as these tables are incredibly desirable and so book up fast.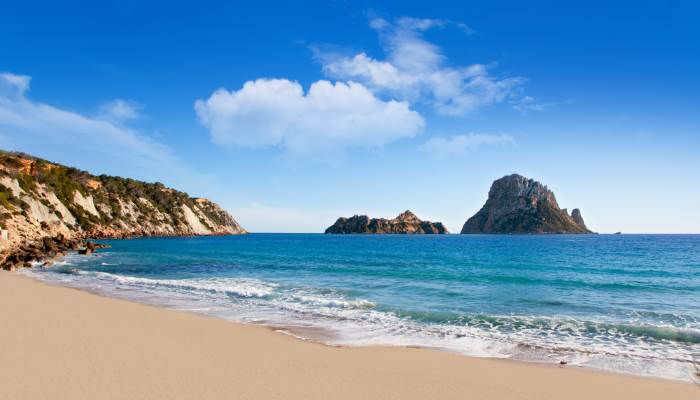 For snorkelling – Cala Xarraca
The crystal-clear waters at Cala Xarraca make it a great spot for snorkelling, so pop on your mask and kick away from the shore to explore the seabed in this selcuded spot. For those who are feeling a little more adventurous there are a number of rocks to clamber up and explore.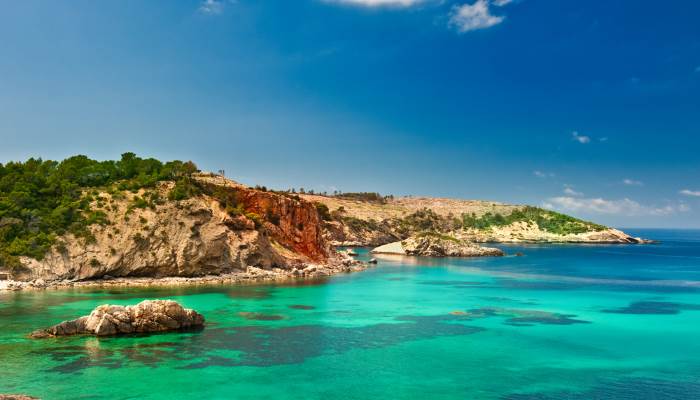 For beach bars – Las Salinas
We couldn't write a post about Ibiza without mentioning the nightlife on offer, and Las Salinas offers some of the best beach bars that the island has. Some of our favourites are Sa Trinxa for celeb spotting, and Experimental Beach which marries cocktails, with fresh juices and yoga.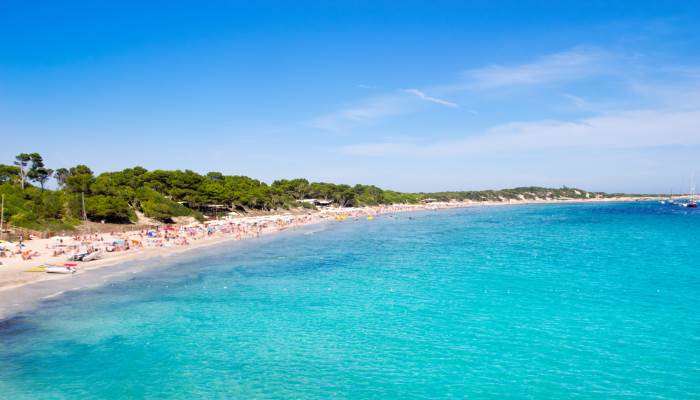 For a chance to explore these gorgeous beaches yourself, compare: Holidays | Flights | Car Hire