Top 10 Resorts to Rival Spain
You can't but help fantasise about those incredible Spanish holidays of the past, where swathes of beaches lay waiting, with the sun shining overhead. There's good food, good clubs and most of all good times to be had in, understandably, the UK's most popular holiday destination.
However, these destinations give Spain getaways a run for their money – and you may even save an extra penny or two.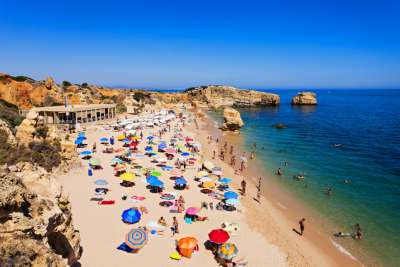 1

Albufeira, Portugal

Albufeira is known as the gateway to the Algarve, probably the most lauded area of Portugal (and the most photographed). Right on the southern coast, it's the beaches that take centre stage. Some of the country's best beaches are walking distance from this resort, with dramatic cliffs towering over cobalt-coloured coves. After a day of sun, you can make your way to the neon-lit streets, where plenty of cafes, restaurants and night clubs reside to entertain you once the sun goes down.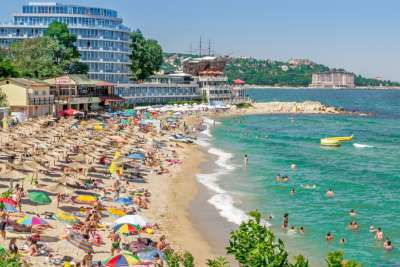 2

Sunny Beach, Bulgaria

Possibly one of Bulgaria's liveliest spots on the Black Sea Coast, Sunny Beach is an energetic hotspot. Shiny new restaurants pop up all the time and bars and night clubs beckon you inside once the sun sets - and it's all set against eight kilometres of beach. If you want a change of scenery, UNESCO-certified Nessebar is just up the road. Days of sun-baked afternoons, beachside cocktails and more than a few dance parties await.

Image Copyright:

gcpics

/

Shutterstock.com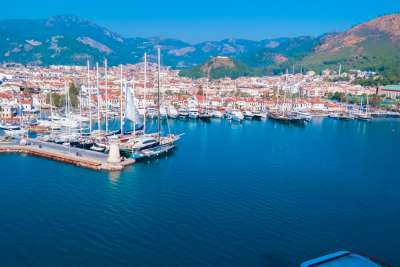 3

Marmaris, Turkey

Right on the cusp of the Mediterranean and Aegean Sea, it's not just the beach that attracts tourists in their hundreds to Marmaris. It has some of the best bars and clubs on Turkey's south coast - and most of them are conveniently placed on infamous Bar Street. You can also dive deep into underwater caves, opt for a day out on the open seas on a boat trip or zip and zoom down waterslides at Atlantis Waterpark.

Image Copyright:

WHYFRAME

/

Shutterstock.com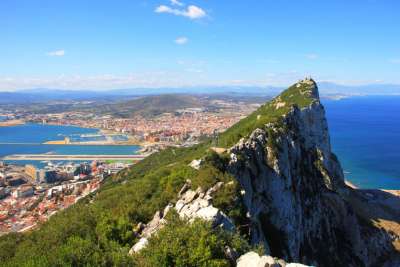 4

Gibraltar

Gibraltar is actually a British Overseas Territory. It has two fantastic festivals - the Gibraltar Music Festival and the Gibraltar National Day. The music festival pulls in around 10,000 people and the likes of Kings of Leon and James Bay perform. Head up to Upper Rock and have uninterrupted views of Spain, Morocco and Gibraltar - that's two continents in one panorama. You've got beaches, caves and even monkeys (the only free-running in Europe) to add to that ever-growing list of reasons for a holiday here.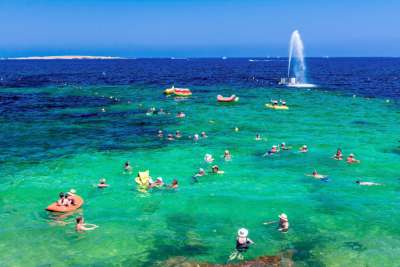 5

Bugibba, Malta

Bugibba is town that has come into its own over the past couple of years. Walk into the centre and you'll find a 150-metre man-made beach that's been awarded a Blue Flag and where watersports reign supreme. Perched above sea level, you're also afforded incredible views of St Paul's Island! Explore further and you'll come across a charming cobbled square, filled with open-air cafes, bars and clubs, which even has a cinema complex if you want a break from the sun.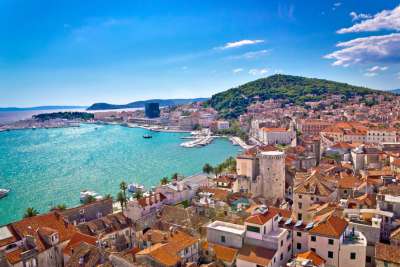 6

Split, Croatia

Croatia really does have it all, and Split epitomises the fun-loving atmosphere of the country. Yachting lovers will already know about Bacvice beach and its clear waters but that's not where the only action lies. There's cliff jumping, kayaking and boat trips to the stunning island of Brac - Zlatni Rat beach is worth the 45-minute ferry. Outside, waterside cafes are a great place for a sundowner while restaurants cook fresh meat on spits over a black-oak fire. The clubs will keep you going past midnight while the promise of day trips to places like the breathtaking Blue Cave will get you out of bed in the morning.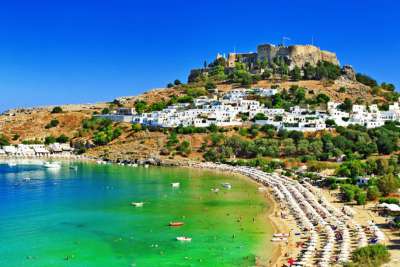 7

Ixia, Rhodes

Deep-blue seas that span for miles, sugary white sandy bays, buzzing tavernas and bars and forest-green hills - and sun, so much sun. Ixia is right on the northwest tip of Rhodes with Akramitis Mountain as a dramatic backdrop. Windsurfers, parasailers and yachters all flock to its two-kilometre shingle beach while the many beach-lining bars, restaurants and Rhodesland, pink-tinged shopping centre, provide a few cooling cocktails and respite from the sun.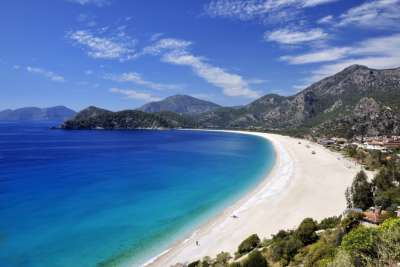 8

Olu Deniz, Turkey

When people think Olu Deniz, they rightly imagine the breathtaking, aquamarine lagoon that resides there. While away the days lounging in the sun, moving back and forth between the promenade which is lined with bars and restaurants, serving as entertainment both day and night. Inject some excitement to lazy days by the sea with watersports, countless boat trips and a leap off the 1,960-metre Babadag Mountain (attached to a parachute, of course).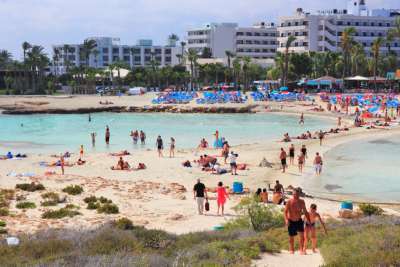 9

Ayia Napa, Cyprus

Ayia Napa never sleeps, and either do the tourists. It's known for its many legendary clubs, 2-4-1 drink deals and foam parties, which attract party goers in their thousands every year. Ayia Napa also has an impressive 14 different beaches to its name. If you're looking for watersports, Makronissos Beach is your best bet. In this Cyprus city, you can spend endless hours on the beach, hopping onto jet skis, sunbathing and drinking cocktails with sand beneath your toes, before swapping the swimsuit for going out clothes. Nights last until morning is firmly in place so prepare to party.

Image Copyright:

Tupungato

/

Shutterstock.com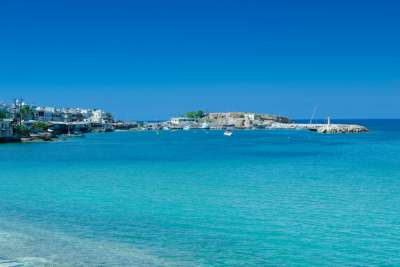 10

Hersonissos, Greece

If anything, you should know Crete is big - the biggest of all the Greek islands, in fact - but it's also the fifth biggest island in the entire Mediterranean. Hersonissos takes centre stage on the north coast of the island, with a plethora of bars, restaurants and clubs to take you entertained along the waterfront. The big three sandy beaches will catch your eye and all that banana boating, jet-skiing and snorkelling will keep you moving when you're not working on your tan. Just wait until the day ends and the night begins - the DJs pull out all the stops.
Most Popular Top 10s