Top 10 Tiny Holiday Islands in Europe
These islands may be small, but we all know size isn't everything. Whether you're looking for beaches, outdoor activities or chic relaxation we've found it wrapped up on one small piece of land. Plus, with everything conveniently in one small area, that's less time travelling for you, and more time to get into that laid-back holiday vibe.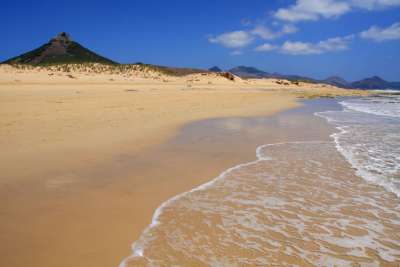 1

Porto Santo, Portugal

Area: 17 square miles

Never heard of Porto Santo? That's because it's Madeira's best kept secret. A tiny dot 27 miles north of the famed Portuguese garden island, Porto Santo is blessed with the same subtropical climate. But unlike Madeira, Porto Santo is all about the beach - to be precise a 6-mile-long beach that occupies the entire southern coast. Inland you'll find volcanic peaks and one quaint whitewashed town, Vila Baleira. Get exploring.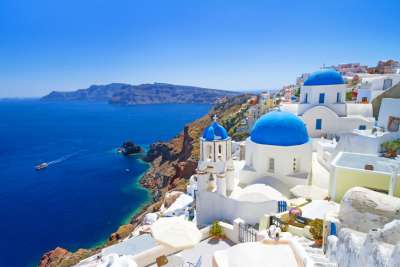 2

Santorini, Greece

Area: 35 square miles

Despite its diminutive size, this Greek island has become a heavyweight holiday destination, known the world over for being one of Greece's most picturesque. And it lives up to all the hype. Crisp white villages cling to cliff faces, you're rarely out of sight of the sparkling Aegean, and the beaches are a technicolour delight, with gold, black and even red sands to lounge on.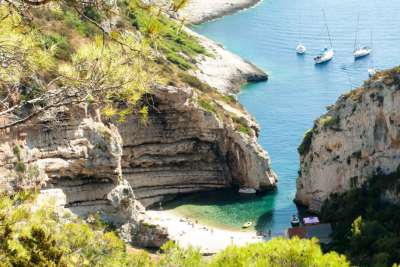 3

Vis, Croatia

Area: 35 square miles

Tiny and mysterious, Vis is the island furthest from the Croatian mainland, and for years it served as military base - only opening up to foreign visitors in 1989. It's that enforced remoteness that forms part of its current appeal. It's an island to visit for a peaceful holiday with just two settlements, local vineyards, freshly caught seafood, and hidden coves.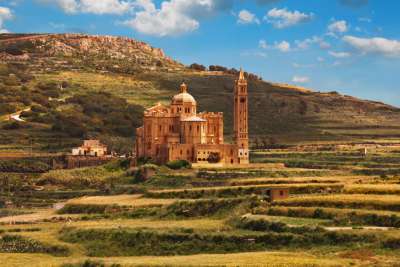 4

Gozo, Malta

Area: 26 square miles

If you're someone who finds even laid-back Malta too hectic, you should move onto its smaller sister. Just a 25-minute ferry ride to the north, Gozo is green and rural, dotted with golden beaches and Baroque churches. It also packs a lot of history into a small package with archaeological sites dating as far back as the Bronze Age.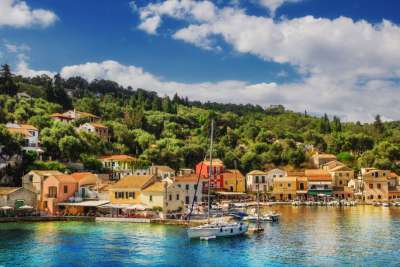 5

Paxos, Greece

Area: 12 square miles

Floating nine miles off the coast of Corfu, Paxos has long been claimed as one of Greece's greatest getaways. It's reachable only by boat which has preserved the slow pace of life. The towns of Gaios and Loggos are still working fishing ports, where you'll find charming tavernas and friendly, if unhurried, Greek hospitality. Between you'll come across impressive beaches like Mongonissi on the south coast, with crystal clear water.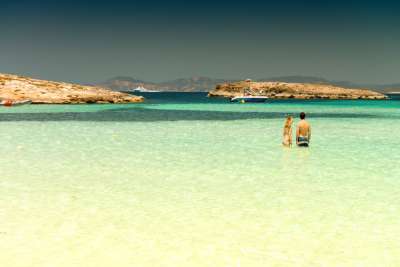 6

Formentera, Spain

Area: 32 square miles

The tiniest Balearic island boasts the kind of beaches that dreams are made of. Sapphire seas lap against white shores sporting old fishing huts and low-key chiringuito beach bars. Playa de Ses Illetes is the busiest, closest to the port. Playa Llevant is a long broad stretch of sand backed by dunes, while Cala Saona is set in a horseshoe bay with a red rock backdrop. Formentera is close enough to Ibiza to visit on a day trip, but stay longer to do the beaches justice.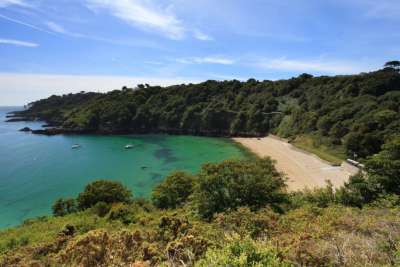 7

Guernsey

Area: 30 square miles

No need to fly far for a tiny holiday island when we have the Channel Islands on our doorstep. Guernsey fits an impressive collection of sandy beaches, cliff walks, castles and forts into its 30 square miles. And Guernsey is one of the larger islands. Other choices include unspoiled Alderney or Sark, where the only vehicles allowed are tractors and horse-drawn carts.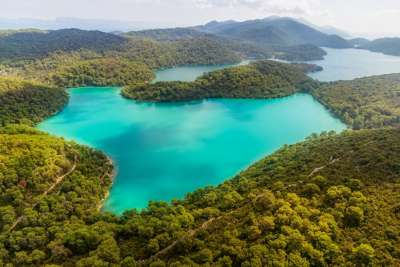 8

Mljet, Croatia

Area: 38 square miles

Mljet is the largest island we've included - but over two thirds of it is covered by forest and Mljet National Park. That makes it a tiny paradise, well suited to nature lovers. Hiking and biking are popular with many paths leading through the forest. Mljet is also known for its two beautiful lakes, where you can kayak and snorkel, or take a boat to visit an old monastery at the centre of the large lake.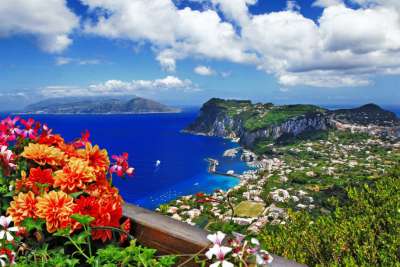 9

Capri, Italy

Area: 4 square miles

Capri is the most glamorous slab of limestone you will ever come across. Set in the Bay of Naples, this rocky island became an exclusive hangout with the 1950s jet set, and its appeal hasn't faded since. Capri Town is lined with elegant piazzas, swanky hotels and designer boutiques, while uphill Anacapri is the slightly more affordable town. But be prepared for both: Capri is chic, rarely cheap.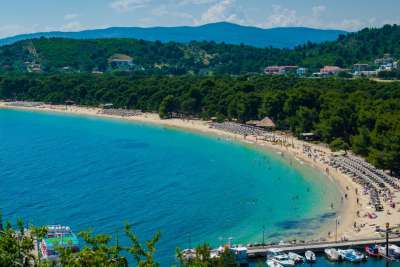 10

Skiathos, Greece

Area: 20 square miles

Through some amazing feat Skiathos manages to fit 60 beaches into a 27-mile-long coastline. That's probably why it's the most developed of the Sporades islands. Things can get pretty busy in summer, but it's also a ready-made holiday destination. There are plenty of facilities by the southern beaches, including bars staging some occasionally wild parties. The beaches of the north are far quieter if you're looking for an escape.
Most Popular Top 10s