When visiting Sydney you'd be mad not to check out the Opera House, or to go for a walk along Sydney Harbour Bridge. You'll want to take a dip in the ocean at famous Bondi Beach and will probably want to grab a bite to eat at Darling Harbour – And so you should! All these things are musts when visiting Sydney, but why not throw in a few non-touristy trips too? It's pretty cool to act like a local, and you may even save yourself a bit of money by doing so!
1. Watch a film at the St. George open air cinema in the summer months, with an impressive 2000 seats and a 32 speaker surround sound system. Sit back and enjoy the film whilst indulging on fine food and wine with stunning views of Sydney as your backdrop – Just make sure you book ahead of time as tickets sell out quickly!
2. A favourite brunch spot for locals, Bill's in either Darlinghurst, Bondi Beach or Surrey Hills is the place to be on a Saturday mid-morning. And with a menu including amazing dishes like ricotta hotcakes with bananas and honeycomb, and zucchini fritters with deep-fried eggs, we can see why it's so popular.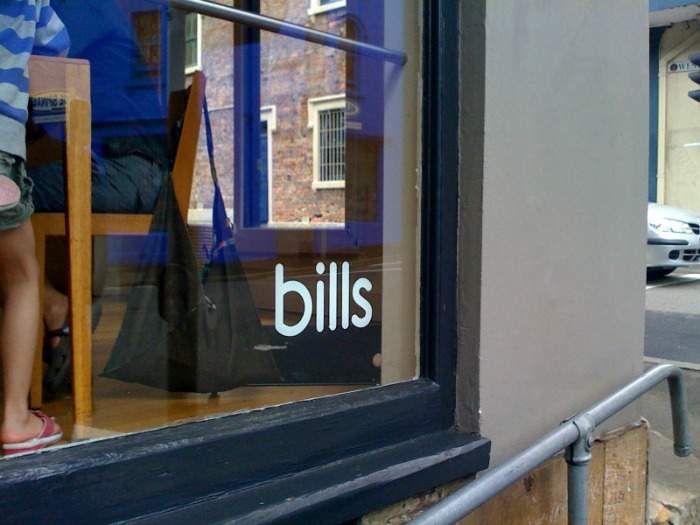 Image © Jay Denhart
3. Take a tour round Archie Rose – a distillery in Rosebery. Tour and tasting sessions need to be booked ahead and are priced at just A$20 per person. There's also a bar serving their full spirit range, an interesting selection of beers and some world-class wines. They even sell a whiskey with real gunpowder in.
4. Go and see a show at the Sydney Theatre Company and be blown away by their eclectic mix of plays. From interpretations of classics, to displays of new writing, there is something for all theatre lovers here.
5. Take a trip to Manhattan Superbowl, the best place to go ten-pin bowling in the whole of Sydney. There's retro themed bowling alleys and an awesome Cadillac right in the middle of the 1950s inspired diner. Not to mention, it's a celeb favourite!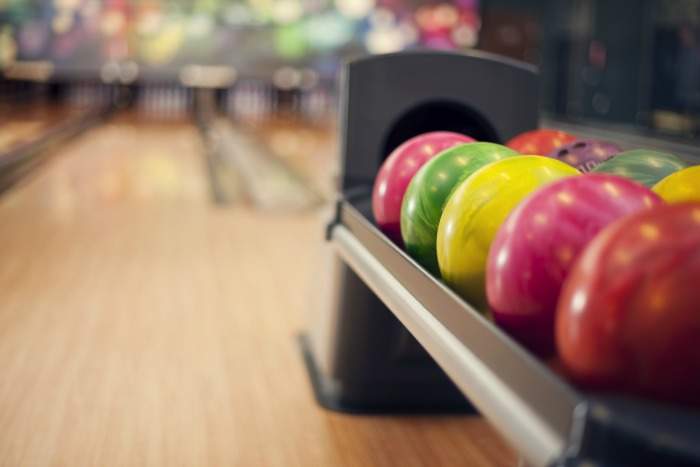 6. Head to Cheers Bar on St. George Street for a cheap pub lunch. Grab yourself a pint and a chicken schnitzel and watch a few sports games with the locals without breaking the bank.
7. Take time out to visit Sydney's Centennial Park. With lots of birds and wildlife around there's plenty to see. The park also has some lovely lakes so why not just relax with a book or take a picnic and enjoy a bit of peace and quiet?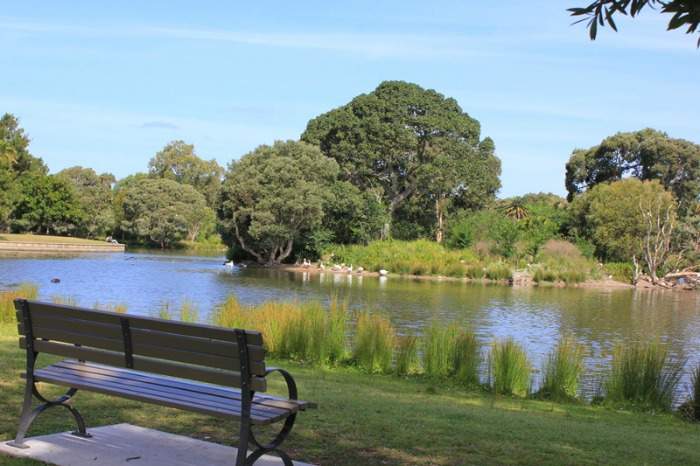 Image © Deborah & Kevin
8. Fancy spending the day on your own secluded beach? Well head over to Kutti Beach! It's not too easy to find, but is well worth it when you do. With its golden sands and palm trees, you'll feel like you're in a tropical paradise. It won't stay a secret for long though, so head over while you can.
9. Why not check out a local yoga class? Barefoot Yoga at the Paddington studios is one of our favourites with a practice built around the values of openness, honesty and trust. Something a little different for your Sydney stay.
10. Check out Sydney's best vintage gear at Glebe Markets. The market runs from 10am through to 4pm every Saturday and visitors are encouraged to spend the whole time there even once their shopping is complete. Spend your time listening to live music, sampling gourmet foods and just soaking up the general atmosphere.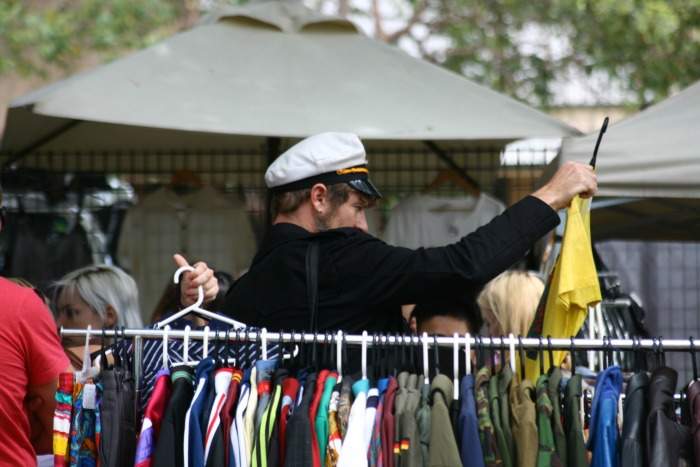 Image © andrea castelli
11. Offering 360-degree views of the whole of Sydney, O Bar is a venue which a lot of tourists don't know about yet. The menu is not cheap, however you can expect some top food and drinks, and with such stunning views it's definitely worth the extra cost.
12. With breathtaking views of Sydney, Milk Beach is another hidden gem. A small isolated beach, it has few tourists but lots to do, from snorkelling and fishing to family picnics. Head over for a full-day of beaching without the crowds of Bondi Beach to deal with.
13. Watch a game at the heritage-listed Sydney Cricket Ground. With sport being such an important part of Australia's heritage it would just be silly not to catch a game during your visit, right?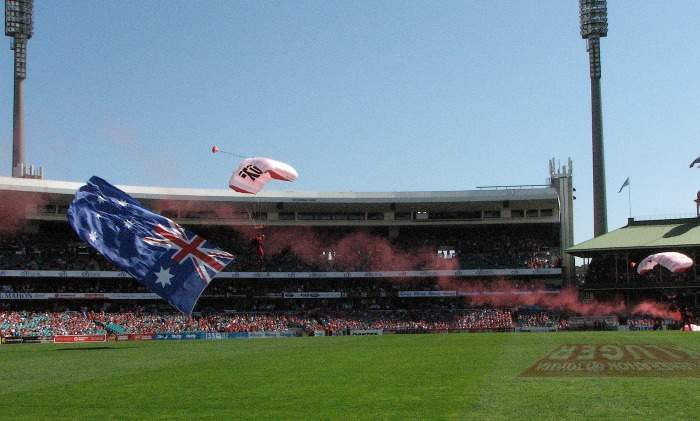 Image © Drew Douglas
14. Head to Mizuya, a Japanese restaurant on George Street with a twist. When you spend $20 on food you also receive two hours of FREE karaoke! Sounds like the best night ever to us.
15. Visit the Museum of Contemporary Art and be among a collection of over 4,000 works collected since 1989. Paintings, sculptures and moving images are just some of the popular art forms found at the MCA. There are also plenty of exhibitions to keep you busy during your visit.
16. Walk the six-kilometre trail between Coogee and Bondi, said to be one of the most scenic walks in the whole of Sydney. Not only is it great exercise but there is also plenty to do along the way for those well-needed breaks. Explore rock pools, have a picnic or simply stop and soak up the amazing sights.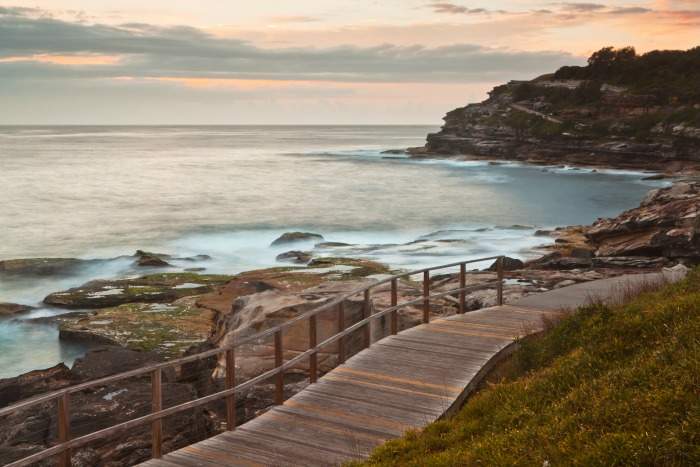 17. Take the Manly ferry to Watson Bay and enjoy beer battered fish and chips and a Corona or two at Doyles on the Beach. Choose from the catch of the day, but be careful of those seagulls!
18. Want the ultimate sleepover experience during your stay in Sydney? Well lucky for you Taronga Zoo has just the answer with its overnight Roar & Snore stay. Take part in a night-time safari, get up close with some of the friendlier creatures in the zoo and stay in your very own tent. Awake in the morning to stunning views of Sydney and the sounds of the wild.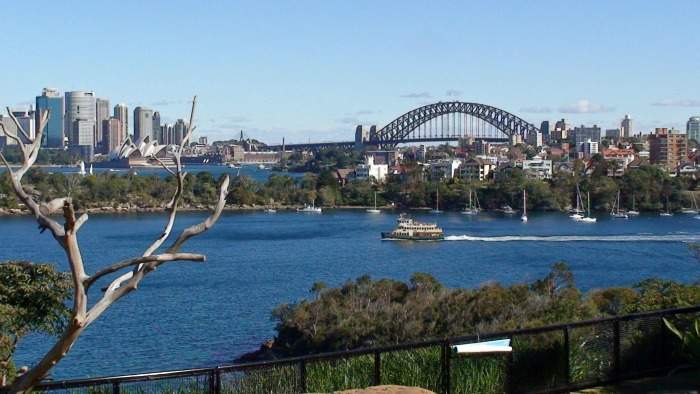 Image © Stephan Ridgway
19. For those looking for something a bit more active, then why not try paddle-boarding at Rose Bay? No experience is needed and you can hire a board from just $25 from Rose Bay Aquatic Hire. It's also an awesome way to see some amazing views of Sydney Harbour Bridge.
20. Get up bright and early and take a trip to Sydney Fish Market. It's great to see the hustle and bustle of the market, and if you hang around until the restaurants open you'll be sure to have the freshest fish in the whole of Sydney – yum!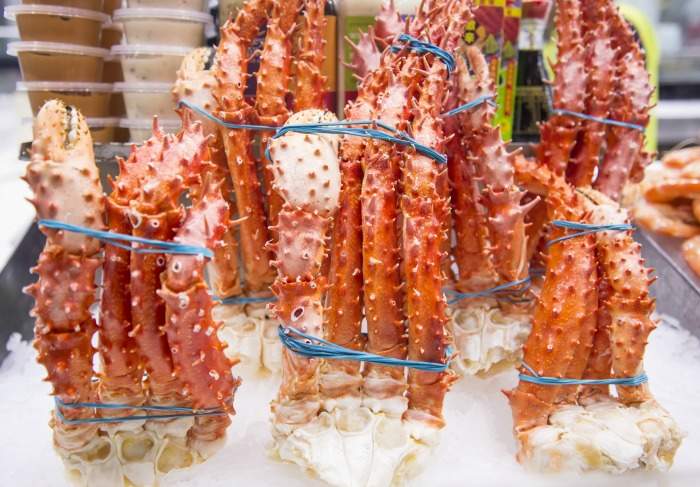 21. And last but definitely not least. Experience a proper Australian meat pie at Harry's Cafe De Wheels. Served with a dollop of mushy peas on top and squeeze of tomato ketchup, it's a foodie experience not to be missed when in Sydney.