Top 10 Croatian Holiday Destinations
Over the last 10 years Croatia has exploded as a holiday destination: following a flurry of hedonistic festivals in gorgeous locations, the country has come a long way from its position as an 'alternative destination'. Now it's all about which are the hottest Croatian destinations, rather than whether you should visit this picturesque country. If you ask us, the answer to that question should always be a resounding yes! Here, we bring you our pick of the top 10 Croatian holiday destinations.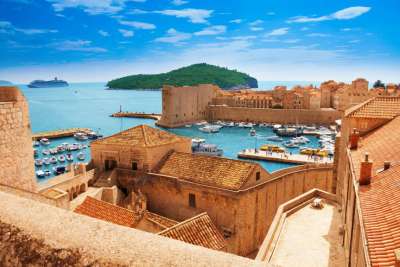 1

Dubrovnik

The walled city of Dubrovnik marries fascinating historic sights with gorgeous seascapes, making it a great destination for travellers who can't decide between beach and city breaks. Game of Thrones fans will recognise this city and the outlying islands from the popular HBO show. To make the most out of being in the destination where so many of your favourite scenes were filmed, take part in a Game of Thrones guided tour.

Beach dwellers will love sipping cocktails at the Banje Beach Club or relaxing in peace at St. Jakov's Beach.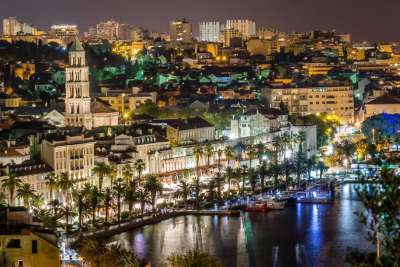 2

Split

The city of Split is as varied as it is beautiful. There's the sprawling Roman Architecture at its centre which history buffs can gaze up at in awe or delve in to to explore or on the flip side, there is the opportunity to dance the night away at one of Europe's biggest EDM festivals, Ultra Europe. Those looking to escape the city should head to Marjan, the forested hill that sits on Split's edge, affording the traveller with incredible vistas out over the town below.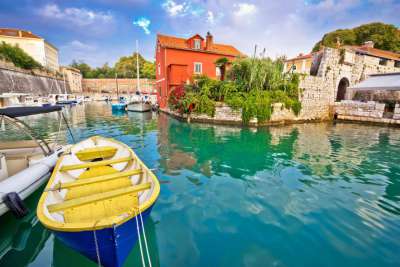 3

Zadar

Zadar, on Croatia's expansive coastline, has benefited from the artworks of Nikola Bašić since 2005 when the Sea Organ and Sun Salutation were installed at the harbour front. Every day tourists and locals alike congregate to the melodic sounds that the waves make in this unique instrument.

Away from the harbour, Zadar is home to grand buildings - it houses Dalmatia's biggest Church, the Cathedral of St. Anastasia and the Church of St. Donatus which was built in the ninth century.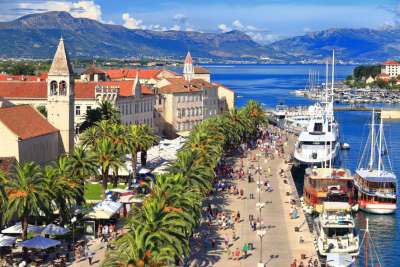 4

Trogir

The city centre of Trogir has been awarded UNESCO status revealing just how much there is to see in this compact location. There are three palaces to be explored: Ćipiko Palace, Lučić Palace and Berislavic Palace. Together these palaces have housed some of Croatia's most influential figures. On top of that there is the Venetian Cathedral of St. Lovro and the Kamerlengo Fortress meaning that you'll never be short of things to see.

Once you're worn out from all that sightseeing, you can relax with dinner al fresco in the Obala Bana Berislavića neighbourhood by the seafront.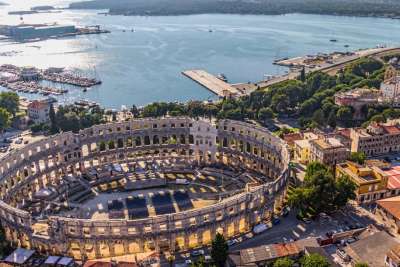 5

Pula

Pula, situated on the Istrian Riviera, has a number of tranquil beaches from which to kick off in to the cool turquoise waters that await. These beaches are even more enjoyable for the fact that most tourists here are first drawn in by the remarkably well-preserved huge Roman amphitheatre. Tourists flock to see this historic wonder which is one of the world's biggest amphitheatres, leaving the beaches of the region less well explored.

Holidaymakers looking for something a little wilder will love the festival opportunities in Stinjan, just outside of Pula. This pretty destination plays host to both Outlook and Dimensions festival!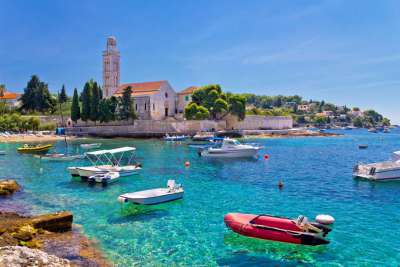 6

Hvar

The island of Hvar is famous for being the sunniest of Croatia's isles, with a reported 2,726 hours of sunshine each year which is vastly up on London's average of 1,481 hours. As well as being a pretty great suntrap, it also provides some great beaches for the intrepid traveller. The pebbly beach of Uvala Dubovica, which sits beside an old mansion is relatively difficult to get to, making it that much more secluded and peaceful.

For incredibly chic nights out, head to the city of the same name. Take a trip to bars on the harbour for your chance to spot an A-lister.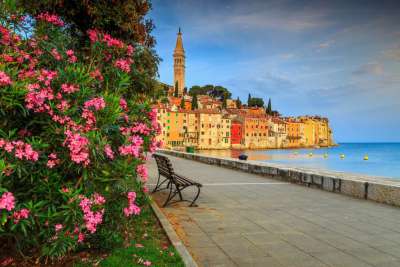 7

Rovinj

Diving enthusiasts will love the opportunity to holiday in Rovinj, in the north of Croatia as it's home to the incredible ship wreck at Baron Gautsch. At 40 metres deep, this passenger-ship wreck is open for exploration, having been covered in algae many years ago.

Those who prefer to keep their feet firmly on dry land can enjoy the delights of the coastal forested national park just south of the city. You can cycle out here to make the most of a long, sunny day.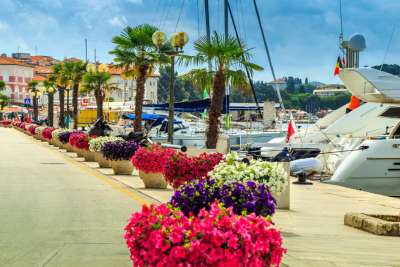 8

Poreč

The coastal town of Poreč has become a popular tourist destination, and as such is set up for holiday enjoyment. There are a whole host of watersports to try out here - from sailing, to water-skiing and windsurfing. Water-skiing is big business in Poreč and there are varying speeds and jumps depending on how daring you're looking to be.

Alternatively, this region has a burgeoning night life scene which is drawing in big names like David Guetta, and Roger Sanchez and is loved by locals and tourists alike.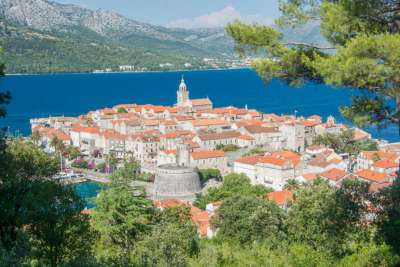 9

Korčula Island

The island of Korčula is a densely forested holiday paradise, with incredible local produce to be enjoyed. Something would be amiss if a trip here didn't involve food cooked in the freshest olive oil, or plenty of glasses of the locally produced Croatian wine.

As well as tantalising your tastebuds, this pretty isle will blow you away with its gorgeous beaches, like the secluded Pupnatska Luca Beach and give you plenty to see in its walled city.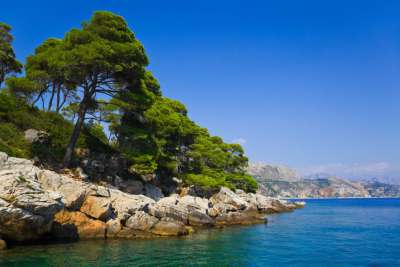 10

Lopud Island

The tiny island of Lopud can be traversed, end to end, in no more than half an hour but its tiny size doesn't stop it from being incredibly charming. This quaint isle is home to only one village, and yet sports one of the finest beaches in Croatia. Sunj Beach has almost a kilometre of pale sands to lay a towel upon, and is largely unspoilt by the arrival of tourists here.
Most Popular Top 10s