The World's Best Ice Cream Destinations
National Ice Cream Month may be in July, but we believe any time is a good time to wolf it down. There are, however, some places that are better than others when it comes to making the versatile treat, and we've rounded up a selection of 10 that do it really, really well.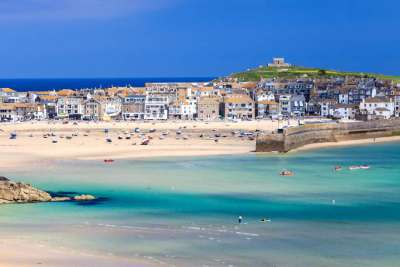 1

Cornwall

Our westernmost coastal county has a lot going for it - warmer temperatures, sandy beaches and, of course, cream tea. And Cornish ice cream gives us yet another reason to visit. We can't think of anything more satisfying than delving into a bowl full of homemade ice cream, much of which is made using Cornish milk, while gazing out over the rugged coast. We particularly love the fact that we don't need to travel through customs to get there.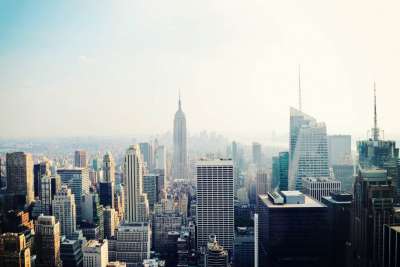 2

New York

The Big Apple may be infamous for its tyre-sized pizza pies, but the numerous ice cream parlours reveal the city's sweet tooth. With unusual flavours from olive oil, corn and durian banana to the more conventional chocolate chip, there are plenty of options to choose from. Lactose intolerant? Try goat's ice cream from

Victory Garden

. And burrata soft serve at

Dominique Ansel Kitchen

will go down a treat after hours of trekking up and down the city's geometric streets.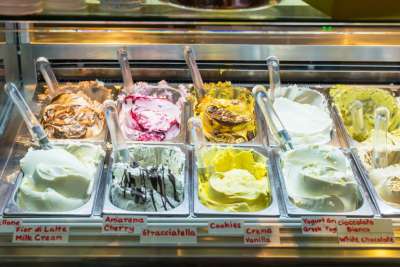 3

Florence

Dubbed as the birthplace of gelato, Florence is an ice cream-making hub. There's even an annual festival dedicated to it in the city where master gelato makers compete to create the most unique flavour. We don't know about you but we'd just like to master the art of eating it!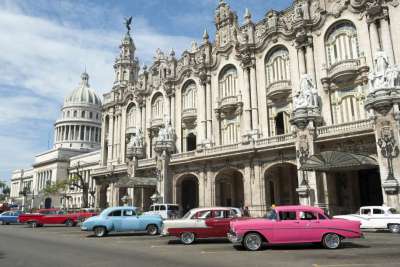 4

Havana

Havana's obsession with ice cream stems from its communist background. In a country where much of the food and commodities are rationed, ice cream is a welcomed treat, and a standard portion contains five scoops. During his time in power, Castro commissioned a parlour to be created, stating the country must create its own quality ice cream. Coppelia is now one of the largest in the city, and hour-long queues at peak times attest to its popularity. With around 50 flavours to choose from, it's definitely worth the wait.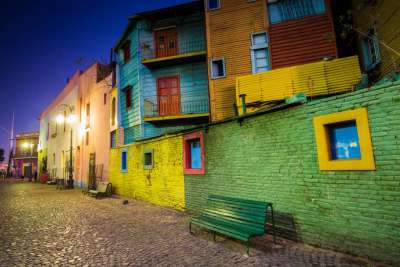 5

Buenos Aires

Buenos Aires is known for its high quality ice cream, with many of its residents hailing from Italy originally, and bringing their love for gelato with them. A particular favourite in the city's parlours is dulce de leche. This deliciously sweet sauce is made from caramelised sugar and milk. It's a staple of Argentinian desserts, so be sure to sample some when you go.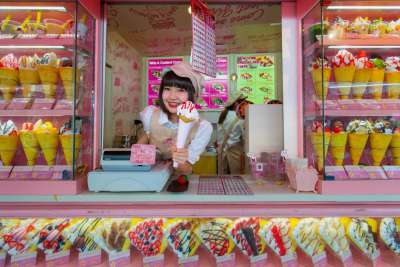 6

Tokyo

We're all fond of Tokyo's off the wall creations, whether it's a hedgehog cafe or

dancing robot

. Some things we might have to acquire a taste for, like the adventurous ice cream flavours on offer here. At Ice Cream City, a collection of dozens of ice cream stalls, you can try fish, squid ink and snake flavoured ice cream. However, if you want to try something less bizarre but still very Japanese, opt for the sesame or green tea flavours - both delicious!

Image copyright:

StockStudio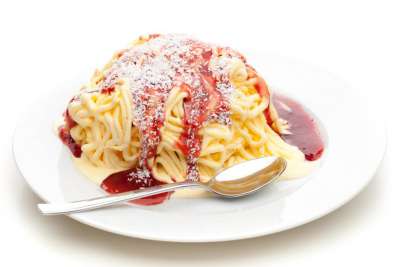 7

Stuttgart

If Black Forest Gateau isn't your thing, this southern German town has the next best thing for your sweet tooth - spaghetti ice cream. Actually, this dish can be found throughout Germany, and originated in Mannheim. But there are plenty of places to find it in Stuttgart amongst its museums, parks and castles. The dish is made by feeding ice cream through a specially made contraption, making "tomato" sauce with strawberries and "parmesan" with grated almonds. Hard to get your head around at first, but well worth a try if you can get pasta it!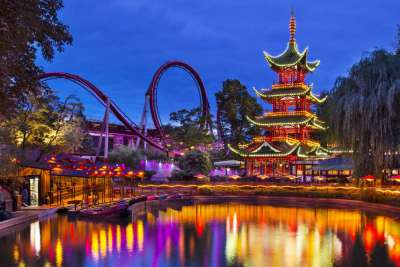 8

Copenhagen

Tivoli Gardens, the historic amusement park in Copenhagen, is home to a century-old parlour called Vaffelbageriet, which serves a variety of indulgent ice creams. A firm favourite is the Amerikaner - a waffle cone with four scoops of ice cream, whipped cream, syrup and a meringue puff to top it off. Outside the park, you can find nitrogen ice cream, home-made Italian gelato and an abundance of delicious varieties in parlours dotted throughout the city's canal-lined avenues.

Image copyright:

Sean Pavone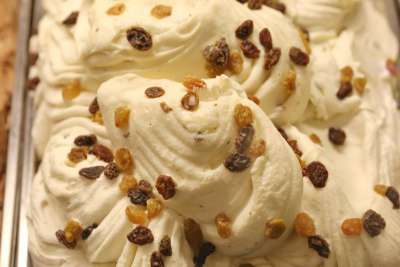 9

Jamaica

Offering an array of fruit-flavoured ice creams like Guava, soursop and mango, Jamaica's ice creameries certainly remind you of your tropical location. A popular ingredient in ice cream here is Grape-Nuts, a cereal added to create an extra crunch and sometimes also used as a garnish. You'll see Baskin and Robbins franchises everywhere, but for something distinctly Jamaican, head to Devon House I-Scream within the grounds of Devon House Mansion. Here, you can sample some dragon stout, made from locally-brewed beer, nutmeg and condensed milk. Yum!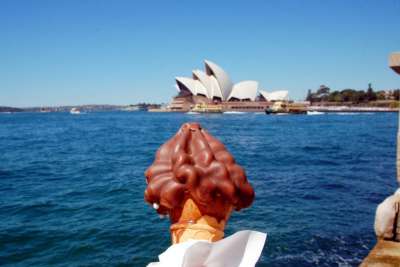 10

Sydney

Sydney's residents are passionate about gelato, and their love for it manifests itself in many ways. From the puntastic creations of

Gelato Messina

which will have you gulping down passion fruit marshmallow-filled Candy Warhols and peanut-flavoured Biggie Smores to gelato burgers at

Cremeria de Luca

. Now all you need is a beach to eat all it on. Oh, wait - Sydney has plenty of those too!
Most Popular Top 10s