Top 10 Beautiful Nature Holidays in Europe
Sometimes we all need to get back in touch with mother nature, and with so much natural beauty in Europe, a holiday filled with photo opportunities is right at our fingertips. We've chosen 10 of Europe's most gorgeous spots, that offer nothing short of breath-taking scenery. From awe-inspiring mountain ranges to film-worthy archipelagos and otherworldly landscapes, this continent has so much to offer. Whether you want to go skiing, horse riding, hiking or just merely sit back and soak up the scenery, these holidays are too stunning to miss!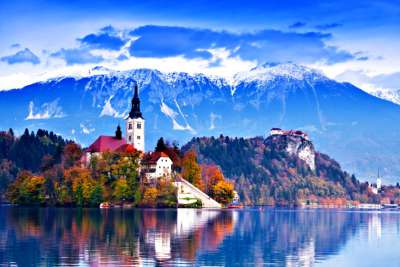 1

Lake Bled - Slovenia

Slovenia is all about embracing the great outdoors. This small country filled with alpine forests, snow-capped peaks, turquoise rivers and charming architecture packs a punch in the scenery department. The outdoor pursuits on offer are endless and the fairy-tale town of Bled has long been a firm favourite on many a bucket list. Just a 45-minute drive from Ljubljana, this cobalt lake looks like it has been lifted straight off a postcard, with a small islet and chapel which you can row out to.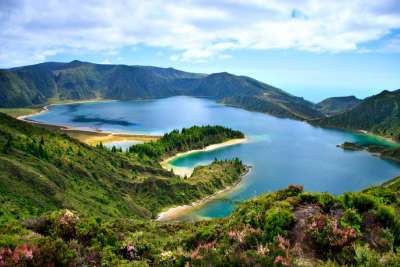 2

The Azores - Portugal

The UNESCO recognised Azores remain unspoilt and provide a plethora of outdoor adventures in the middle of the wild, Atlantic Ocean. These lush, volcanic islands are home to craters, lakes, walking trails and year-round wildlife including sperm whales and dolphins. The travel opportunities are endless, from island hopping on a local boat to watching the sunset from Mt Pico (Portugal's highest mountain), or canoeing under waterfalls. You may be slightly changed after a visit to this paradisiacal archipelago.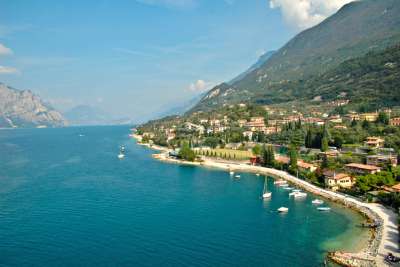 3

Lake Garda - Italy

The intoxicating Lake Garda has long been romanticised and for good reason. Formed by glaciers last ice age, this alpine region boasts Italy's largest lake framed by the Northern Alps and dotted with lemon trees on rolling hills. There's stunning hiking opportunities, watersports and idyllic villages. There's also medieval forts, castles and countryside just a short drive away. It's not hard to see how the region got its sparkling reputation.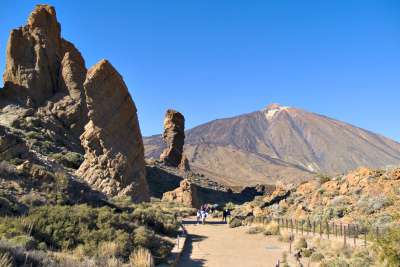 4

Teide National Park - Tenerife

Declared a national park in 1954, this Mars-like landscape of volcanic formations has spectacular viewings any time of the year. For visitors wishing to climb Teide, summer is best, when the summit often offers mesmerising views of the neighbouring islands. There's also a cable car for those who prefer, with the journey itself offering incredible views. Other activities in the park include quad biking, jeep safaris and paragliding.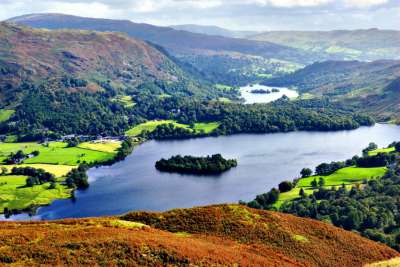 5

Lake District - United Kingdom

Known as the Lakeland by locals, the Lake District National Park is highly regarded as one of the UK's most beautiful spots. The inspiration for many a romantic poet, it's not hard to feel moved as you soak up sweeping panoramas of lush fields, craggy mountain and glistening lakes. Get lost in the countryside, hire a boat and channel your inner Wordsworth.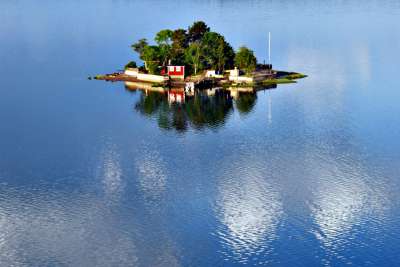 6

Stockholm Archipelago - Sweden

Highly regarded by Stockholmers, these rocky isles in the Baltic Sea have thick forests, flower-filled fields and dainty wooden villages. Easily reached via a regular ferry service from Stockholm, the islands offer a variety of attractions to suit different travellers. Enjoy woods, rocky cliffs and sandy beaches or if you're feeling adventurous head further out to explore uninhabited islets.
7

Hallstatt - Austria

A feast of natural beauty awaits you in this Austrian village: think pastel-coloured chalets and glassy waters surrounded by steep, snow-capped mountains. Skiing, hiking, biking and boating are the dishes of the day but the general pace remains relaxed. You can reach Hallstatt easily from Salzburg by car (1 hr 15 mins), or take the train (2.5 hrs) for stunning views along the way.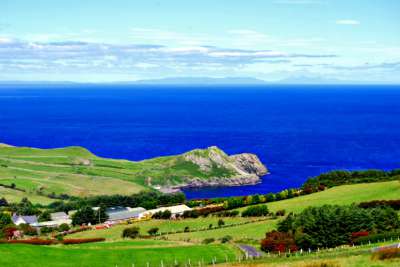 8

County Antrim - Northern Ireland

County Antrim is a dream for those seeking wild beaches, with its secluded cliffs, caves and broad stretches of sand that lead out to untamed Atlantic surf. It's an outdoor adventure playground for adults with hardcore coastal walks, rock-climbing and incredible surf opportunities. The centrepiece is the world-famous Giant's Causeway, but with waterfalls, inviting villages, lush valleys and historical sites just an hour's drive from Belfast, you'll be totally spoiled for choice.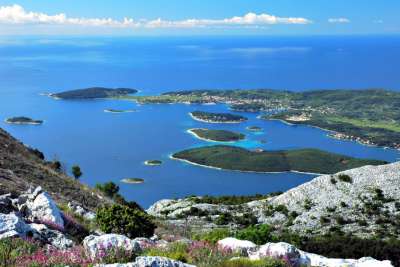 9

Korcula Island - Croatia

This gorgeous Croatian island is home to vineyards, terracotta villages and dense woodlands just waited to be explored. The coastline is equally spectacular with small sandy beaches, quiet coves and swimming opportunities. A boat tour around the coastline is a must, as is hiking the inner forests, plus the island boasts some of the best wine in the region.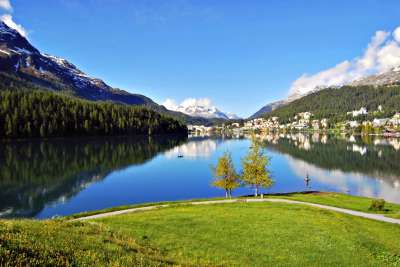 10

St Moritz - Switzerland

St Moritz is the pinnacle of Alpine tourism and has long been luring royals and celebrities into its glamorous realms. A winter wonderland of glistening lakes, emerald forests and towering mountains, there are both five-star and affordable accommodation options available. The outdoor scenery is the real star of the show, with world-class skiing during winter, and spectacular hiking trails and horse riding in summer. And it's just a scenic three-hour drive from Zurich.
Most Popular Top 10s