Secret Caribbean Destinations
For a more novel perspective of the Caribbean, and for those wanting to avoid the resort-crammed, jacked-up prices of some of the region's worst offenders, then look no further. We've selected some destinations for the more coy traveller, with everything from Jurassic Park-like islands to car-free, Wi-Fi free, and modernity-free archipelagos.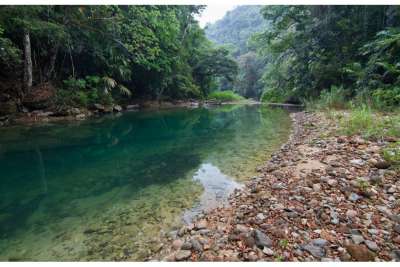 1

Belize

With one foot dipped in Latin America and the other in the Caribbean - Belize is proud of her dual-heritage. The country lies between Mexico and Guatemala and constantly rattles with a soundscape of Howler Monkeys and Toucans. This is more for the Tarzan wannabes than the tan toppers, since the country is basically a natural playground. Go spelunking in the caves, rappel down the waterfalls, and zipline through the jungle. For budget travellers, Caye Caulker is your best bet.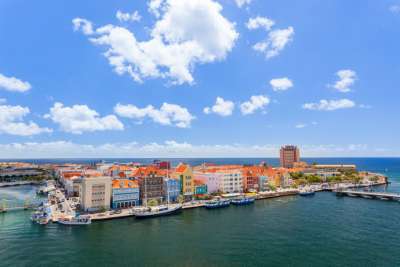 2

Curacao

Curacao is framed by a potpourri of small beaches, with weather-beaten cliffs and volcanic rocks providing each of them with a dramatic backdrop. She's the 'C' in the Dutch Antilles' 'ABC' islands, and gives the biggest nod to the Netherlands out of them all. The island's capital is peppered with ice-cream coloured Dutch colonial architecture, with no surface left white. She's all colour. Since Curacao lies outside of the hurricane belt, you can also be assured near-perfect weather throughout the year.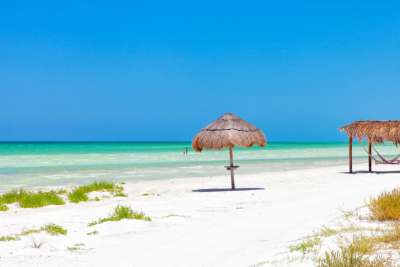 3

Holbox

Pronounced in the unflattering English tongue as 'hol-bosh', if you've heard of the name before, it's likely only to have been in a conspiratorial whisper. This is a destination that's just too precious to buckle under the weight of mass-tourism, so keep this one to yourself. A shallow lagoon, sprawling with flamingos and pelicans, separates the island from the Mexican mainland. There are galaxies of seashells upon its shores and the streets are speckled with sand. This is quite the remote destination, and electricity was only a recent arrival - so keep your Breaking Bad spoilers to yourselves!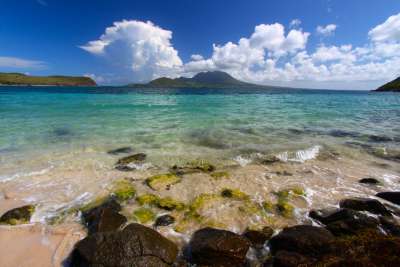 4

St. Kitts

This chicken drumstick-shaped island is a nature and party lover's paradise. St. Kitts pulses with lava formations and Soca beats, and is one of the only destinations on this list with a decent party strip. Though the partying is lower in scale than some its Caribbean brethren, you'll still love dancing on the beach with rum-warmed bones. Summer rates are lower, but since flights to St. Kitts are limited, you may want to travel outside of the school holidays in order to get the best deals.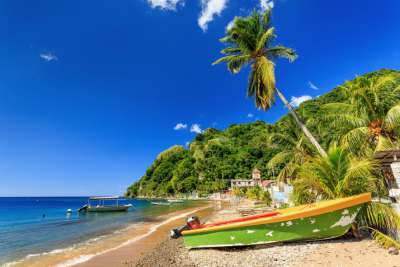 5

Dominica

As the plane skids past jungle-clad mountains, you may feel as though you're landing in Jurassic Park when you fly into Dominica. The air here is perfumed with the scent of sap while anthuriums and orchids nod wildly on the hillside. Almost half of Dominica is rainforest, and around a third is national parkland. The dramatic landscape impresses itself onto you at every turn, especially as you hear the bubbling of the island's great cones of lava. The easiest way to get here is to go via Antigua, or from any of the major East Coast hubs.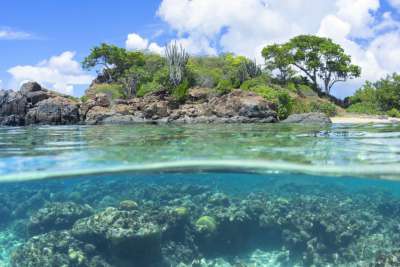 6

Culebra

Culebra is a Wi-Fi-less archipelago, around 20 miles east of the Puerto Rican mainland. She can be reached from San Juan via a plane that travels daily. Most come here for what's often cited as the most beautiful beach in the world - Flamenco Beach. It's a mile-long curve of diamond-dusted sand, with palm trees stretching out into its shallow turquoise waters. It wouldn't be too far-fetched to call it a kind of heaven on earth, and as the Culebrita lighthouse begins to blink in the clambering darkness, you'll truly feel that you're in paradise.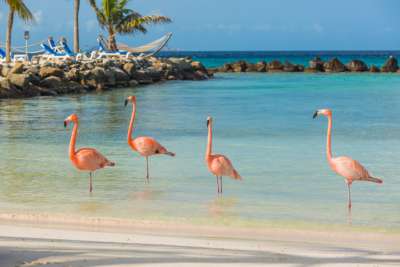 7

Aruba

Aruba is filled with more all inclusive resorts than any others on this list, but make sure to travel to one of the ends of the island for a more secret escape. There, you'll find windswept vistas and beaches without footprints in the sand. Aruba is more desert than rainforest, so you won't have the same high humidity here as elsewhere in the Caribbean, and it's very unlikely that you'll have any rain either.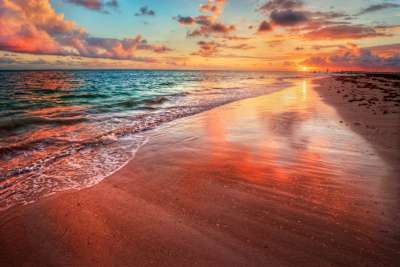 8

Turks & Caicos

Turks & Caicos is made up of 40 islands, all of which have cerulean waters that wash upon their shores. Its beaches are kept in pristine condition since the archipelago is home to the third largest coral system in the world. In 2016, Grace Bay Beach, on the island of Providenciales, was voted the world's best beach by TripAdvisor, and with a trip here, it's easy to see why. The waters are teeth-hurtingly blue and the sand is scattered with constellations of enormous conch shells.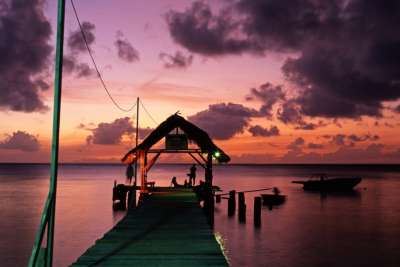 9

Tobago

Tobago is buzzing with the sound of birds, as frigatebirds gently glide over the calm Caribbean waters each morning and the aptly named chachalacas flit around throughout the day. The island is primarily hilly but it still brims with beautiful beaches. At night, the water becomes luminescent as it tingles with natural light. Flights to Tobago from the UK are easy to come by, and cheap deals come around every so often too.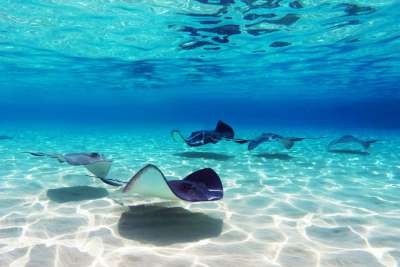 10

Cayman Islands

The Cayman Islands consist of three islands in the western Caribbean sea. They're easily reached, as they're just an hour out from Miami, and an easy ride away from Nassau. The islands are tax-free, and the prices of just about everything suffer because of this. So it can get pricey - if you want a flashier vacay then this is where to head. The Caymans are best for their scuba and snorkelling opportunities. The water is clear as a mirror, and smiling stingrays will quite happily swim alongside you.
Most Popular Top 10s