Top 10 Malta Must Sees!
For a small rocky island in the southern Mediterranean, Malta packs a lot in. This small archipelago boasts hugely contrasting landscapes with prehistoric temples, glistening cliffs, hidden coves, top-notch diving and incredibly friendly locals. In fact, Malta is one of those destinations that sees holidaymakers returning year upon year – in short: it's difficult not to fall in love with. Want to explore further? A short boat ride away you'll find the smaller island of Gozo, and the even smaller island of Comino. From the stunningly historic capital of Valletta to the fairytale city of Mdina, and the popular beach resort of Mellieha – we explore the places that make this island so utterly beguiling.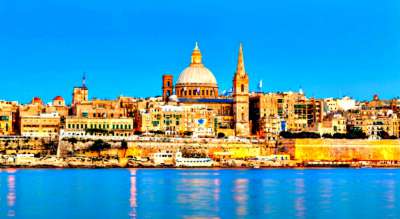 1

Valletta

Crowned a UNESCO World Heritage Site, Malta's capital is packed with history and boasts a 16th-century elegance, that stands it apart from other cities. Named the 'European Capital of Culture' for 2018, Malta's capital has seen a wealth of new museums, restored fortresses, and brand new hotels, bars and restaurants pop up of late. Be sure to enjoy a drink at Valletta Waterfront and soak up the stunning sea view, which looks even better with the twinkling lights after sunset.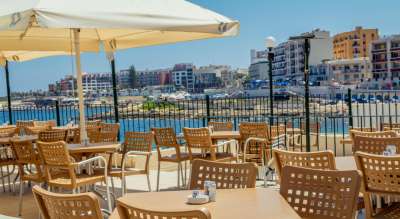 2

Bugibba

If you are looking for some fun in mostly peaceful Malta, then Bugibba is a good shout. Brimming with lively bars and restaurants, dancing and even bingo halls, it's a fun-a-minute spot. There are some large flat rocks lining the seafront that are a popular spot for sun worshippers - and the lack of sand means the water is extra clear and great for snorkelling. In fact, aside from its nightlife, watersports is the dish of the day in Bugibba, with boat rides, scuba diving, kayaking and canoeing all popular activities.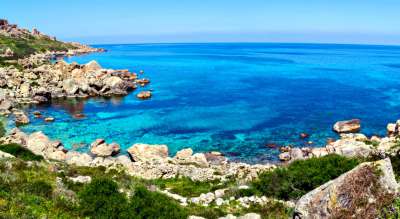 3

Gozo

The pretty island of Gozo makes for a gorgeous holiday. Awash with hilltop villages, the island boasts huge churches, hidden coves and chalky coastal cliffs. The island moves at a much slower pace than Malta, and the atmosphere is one of community, with almost no crime on the island. It's a fantastic choice if you want to escape it all - with sandy beaches, secluded coves, excellent scuba diving and snorkelling, plus a fascinating history just waiting to be discovered.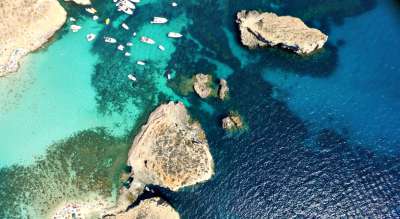 4

Comino

This tiny (2.5km by 1.5km), barren island wedged between Malta and Gozo is home to just one hotel - and it's the remoteness that makes it breathtakingly beautiful. Surrounded by caves, cliffs and the world-famous Blue Lagoon, it boasts some of the area's best snorkelling and diving, and is a top choice for water babies. A wander around the island (you can't get lost) offers spectacular views of the sister islands and ample opportunities for enjoying the turquoise Mediterranean.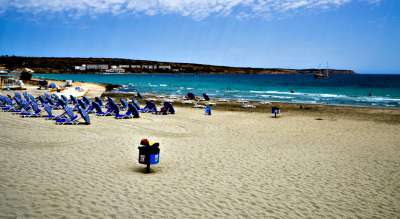 5

Mellieha

The small and picturesque town of Mellieha sits between St Paul's Bay and Mellieha Bay, and has a laid-back feel with some top-notch restaurants. Just 15 minutes' walk away you'll find Mellieha Bay, the most popular and largest sandy beach on the whole of the island. Sun, sea and sand is the main attraction, making it a fantastic choice for beach bums.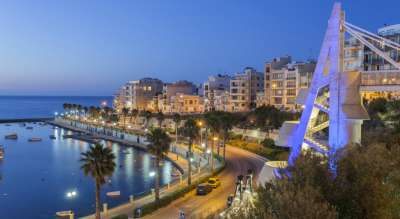 6

St Paul's Bay

Named after the saint who shipwrecked here, St Paul's Bay offers scenic views of colourful boats bobbing on the sea. The harbour is gorgeous pretty and there are plenty of shops, bars and restaurants to keep you amused. This area is also a key spot for budget holidaymakers, with plenty of reasonably priced hotels, all inclusive options and package holidays on offer. It's a great choice for those looking for fun and sun.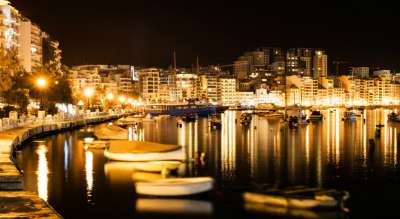 7

Sliema

On the northeast coast, the town of Sliema is the uber-cool part of the island, with plenty of bars, shops and restaurants, and a large nightlife scene. Centring around an elegant seafront promenade, Sliema offers soothing Mediterranean views and cosmopolitan streets filled with entertainment options. The architecture is distinctly different here too, with trendy townhouses and glitzy apartments overlooking the rocky coastline.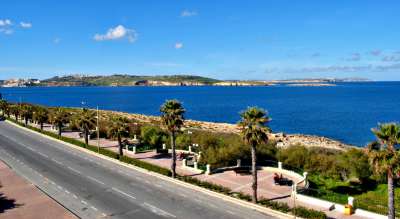 8

Qawra

A popular spot with holidaymakers, Qawra is a long strip across the promenade that boasts gorgeous sea views and an array of well-equipped hotels. This part of the coast is stunningly pretty, and has the interesting Malta National Aquarium at its tip. There are also panoramic views, and plenty of rocks which are great spots for a dip in the crystal clear waters.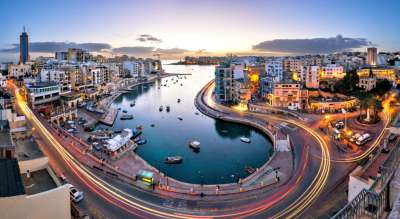 9

St Juliens

Originally a fishing village, St Juliens, is now all about luxurious hotels and apartments offering holidaymakers stunning sea views. Attached to the small and lively spot 'Paceville' (a district dedicated to nightlife), you can head here after sunset for glitzy island tipples. When you're not lounging about head to Spinola Bay and enjoy a glass of wine from one of the many cafes overlooking the water.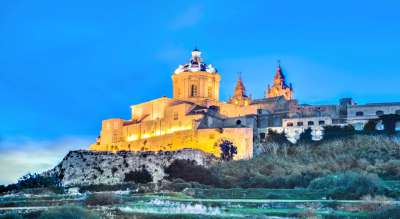 10

Mdina

In the northern region of Malta, this walled city is perched upon a lush hillside and looks like its been lifted straight out of a fairytale. With golden Arabic architecture and hidden lanes, this area feels a world away from the coastal offerings elsewhere on the island. Spend your visit roaming the gorgeous Old City, and be sure to visit the Palazzo Falson Historic House Museum - filled to the brim with fascinating artifacts.
Most Popular Top 10s