Majorca's 10 Best Value Holiday Resorts
We don't know whether it's the warm welcome, the tiny sparkling coves, the blissful beaches, or the non-stop nightlife. But for some reason us UK travellers just can't get enough of Majorca. What us dealcheckers particularly like is that despite its popularity Majorca remains pretty cheap. And if you want to get the maximum Majorca for your money, these 10 resorts are offering incredible value right now.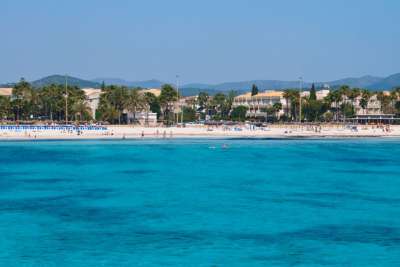 1

Sa Coma

This modern purpose-built resort on Majorca's eastern coast is a great choice for families. It's lively enough to entertain all age groups, with a traffic free promenade, mini golf and go karting in town. And the one-kilometre-long Blue Flag beach is clean and safe with plenty of parasols and pedalos. The evening entertainment focuses on the hotels - and everything is far more family-friendly compared to wilder resorts elsewhere.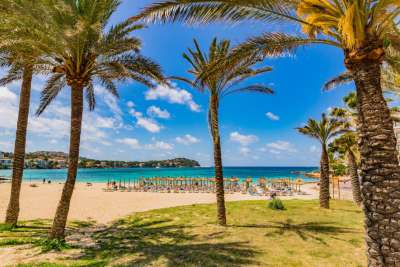 2

Santa Ponsa

Santa Ponsa is the smallest of the trio of Brit-friendly resorts that line Majorca's south-west coast. Whilst it's quieter than Magaluf and Palma Nova, it's by no means lacking in facilities - the beach is buzzing with watersports and there's a promenade lined with bars and cafes. And in town you'll find all the shops, restaurants and Irish and Scottish-themed bars you'll need. Crucially we can also find more cheap deals here - but you can always pay a visit to its more notorious neighbours if you fancy an even livelier night out.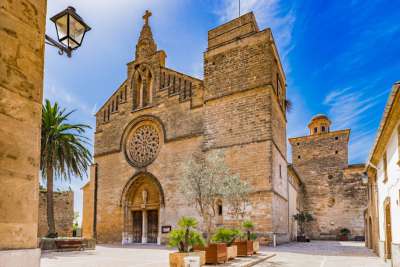 3

Alcúdia

Alcúdia offers extra value for money because there are two sides to this resort. The town itself is slightly inland and boasts a pedestrianised Old Town and 14th-century town wall. But the town stretches down to Port d'Alcúdia, the beginning of a 10-kilometre stretch of beach that continues all the way to Ca'n Picafort. Nearest to town you'll find plenty of hotels, cafes and watersports, but it gets far quieter the closer you get to Playa de Muro.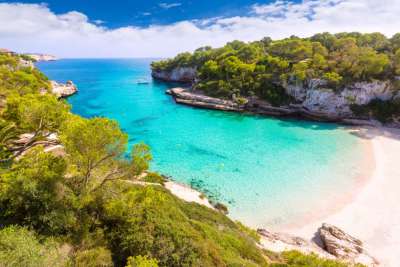 4

Santanyi

As popular as Majorca is, there's still a rural side to the island. Head to Santanyi in the south-east to find it. This is more of an independent holiday - you'll probably want to hire your own car. But your reward is being able to easily access some of the island's most picturesque coves. Cala Lombards is one example where bright turquoise water laps on sugary sands. And you'll find more skirting the edge of the Mondrago nature reserve. This is a completely different (and relaxing) take on a Majorca holiday.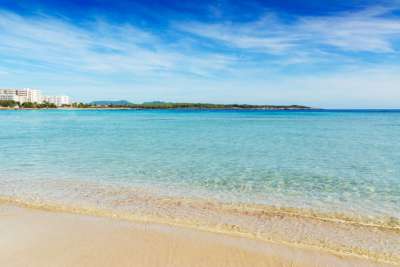 5

S'Illot

Despite being literally next door to Sa Coma, S'Illot has a very distinctive feel. It evolved out of a Majorcan fishing village, and even today there are still a few fishing boats remaining - you can watch them being hauled over the beach at the end of the day. Accommodation in S'Illot is more likely to be self-catered and independent compared to Sa Coma, but what it does share is the same natural beauty with a soft sandy beach and gently lapping warm waters.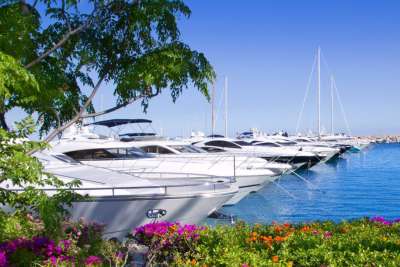 6

Portals Nous

If you want to experience Majorca's upmarket side, this is the resort for you. And happily, the exclusive reputation doesn't translate into in-affordable! There are plenty of deals to get you there for less, and once you've arrived you could watch the beautiful people on their super yachts at Puerto Portals marina... or you could enjoy the beautiful beaches yourself - they are low-key bucket and spade type affairs. Do save a few pennies though for a night out amid the chic cocktail bars and tapas joints that line the beach. Or a round at Bendinat Golf Course - often named one of the best in Spain.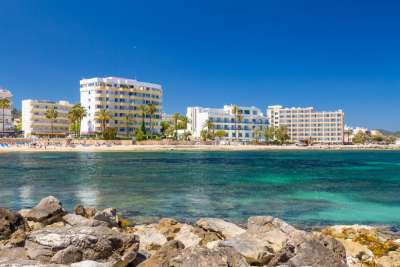 7

Cala Millor

Cala Millor translates as 'better bay'. There's no arguing that Majorca has plenty of stunning bays, and this one is certainly up there. Six kilometres long, Blue Flag winning and sheltered, it does stand out among the smaller coves of the east coast. Which is why Cala Millor is one of the biggest and busiest resorts in the area, with the fine golden sands backed up by karaoke bars, seafood restaurants, go karting tracks and plenty of other holiday treats.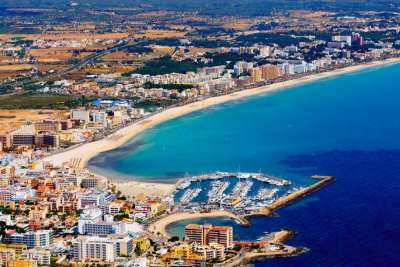 8

Ca'n Picafort

This north-east resort is all about easy beach holidays. This pleasant resort with broad palm tree lined streets offers a bit of a mix of everything. It's by no means wild, but there's the full scale of bars from welcoming pubs through to live shows and discos. And a similar variety of restaurants catering to the tastes of both UK and German visitors. It's compact size keeps everything convenient, and the beaches will spoil any beach bum - both Ca'n Picafort beach and Son Baloo beach are within walking distance - plus the many, many more set along Alcúdia Bay.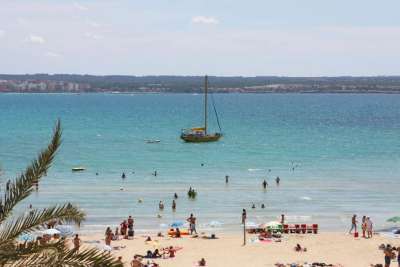 9

Ca'n Pastilla

If you're looking for a short (or just incredibly convenient) Majorca break, Ca'n Pastilla meets the brief. This lively beach resort is the closest on the island to the airport, so you can be on the beach within 10 minutes. You'll also be able to easily visit Majorca's chic capital, Palma. And if you're into adrenaline head to nearby Aqualand Arenal, one of the largest waterparks in Europe. Ca'n Pastilla is connected by a beachfront promenade with its neighbouring resorts Playa de Palama and El Arenal - and you can expect an amount of El Arenal's partying ways to spill over.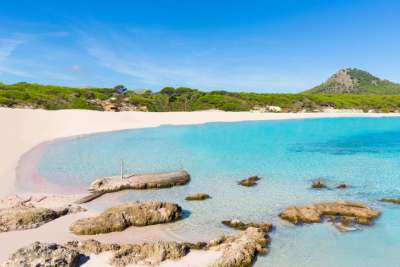 10

Cala Ratjada

Jutting out on the north-east coast of Majorca you'll find this charming port town, surrounded by white sand beaches and pretty coves. Whilst its relatively undiscovered by UK tourists, French and German visitors have long known about this great value family friendly option. In addition to the beaches such as Blue Flag Cala Agulla, there's a 19th-century lighthouse, a weekly market and a medieval castle two kilometres away in Capdepera.
Most Popular Top 10s