Up and Coming Mediterranean Resorts
You might think there's nowhere new in the Mediterranean, but these sun-kissed shores still hold some surprises! From remote coasts and sleepy fishing towns that are now appearing on the holiday radar, to established resorts that are growing bigger and better than ever – these are our holiday destinations to watch. Or even better, take a holiday to!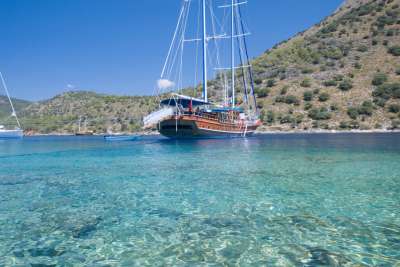 1

Göcek, Turkey

According to legend, Icarus luckily landed in Göcek when attempting to flee his tower. Each year, more and more holidaymakers are escaping to this coastal settlement too. The waters are bottle-green, as an archipelago of 12 islands spread out over it like a necklace. The area has been granted the status of a National Park for its precious beauty, while the town itself is served generously with restaurants, shops, and bars.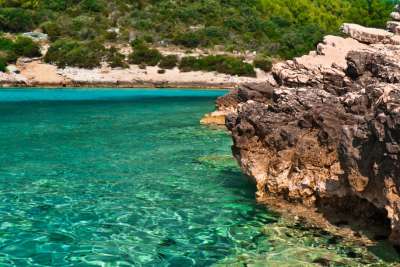 2

Korčula, Croatia

Supposed birthplace of Marco Polo, Korčula is luring more holidaymakers into both embracing this legend and into simply playing games in its pools. With more hotels popping up around the island, this resort is beginning to modernise tradition. Here you can find fortified buildings, castles and olive groves facing out to sea, but you'll also find a small influx of tourists who are being increasingly catered to.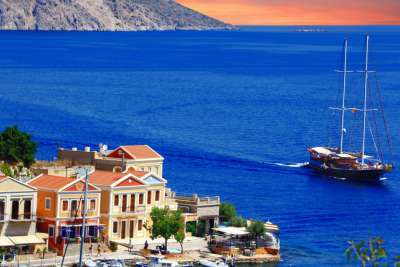 3

Symi, Greece

Symi has become somewhat of a badly-kept secret, but that hasn't scrambled its spirits. It still retains its listless and sleepy fishing village surface. Probe a little deeper, and you'll find a truly effervescent island. She teems with ancient wine presses, views that encompass Turkey and beyond, and houses coloured like pick-n-mix. Named after the nymph who captivated the Greek God in the Sea, there's no doubt you'll also be stopped in your tracks here.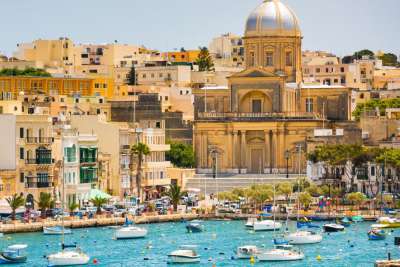 4

Valletta, Malta

Named the European Capital of Culture 2018, you can bet that more and more holidaymakers are flocking to this open-air museum of a city. It's right at the heart of the Mediterranean, and is home to a menagerie of unique prehistoric buildings, and some of the oldest stone museums on the planet. Coalescing so much history into so small a space has given it the title of a UNESCO World Heritage site, too!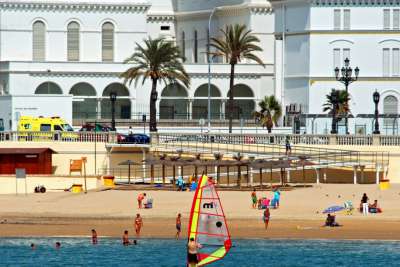 5

Cádiz, Spain

Viewers may have caught Rick Stein's tour of the tavernas offering tantalising tapas around this city. That may explain the inflow of tourists who are hungry for more of Cádiz. Bounded by sea walls, and almost entirely banded with water, it feels like its own closed-off dreamland. It lies on a small peninsula which is granted around 300 days of sun each year. No wonder this bit of Spain is named the Costa de la Luz (coast of light).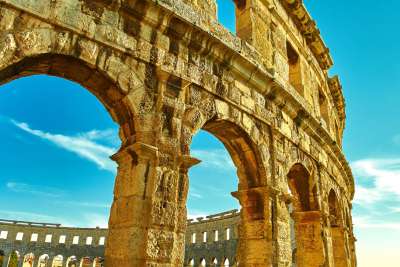 6

Pula, Croatia

With British Airways offering direct flights to Pula for the first time, more holidaymakers have happily discovered this Croatian cultural city. This northern peninsula fizzes with summertime festivals, concerts and fiestas. At the centre of it all is its outstandingly well-preserved Roman amphitheatre, which now hosts everything from live music to film screenings.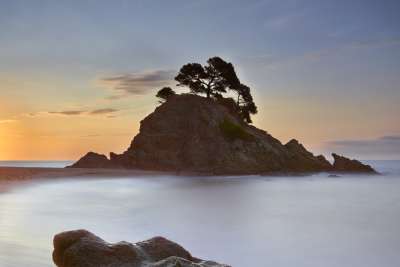 7

Platja d'Aro, Spain

This municipality in the middle of Costa Brava is a diverse and raffish resort, which has recently been invigorated by the holidaymaker culture. Its splendid Blue Flag beaches were seemingly made to have towels spread out over its sands, and its restaurant-lined promenades now buzz gleefully with the increase of tourists. The town itself is peppered with neolithic monuments and has been deemed a Site of National Interest.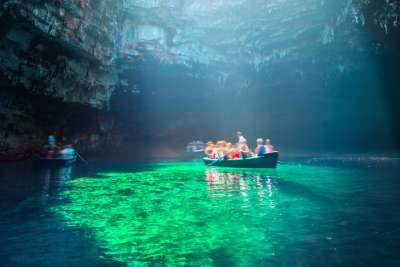 8

Lourdas, Greece

Frilled by pearl-white beaches, as it sits atop a hillside overlooking the sea, this is one heck of a pretty settlement! It lies on the island of Kefalonia, where nature abounds down to every detail. Dense vegetation gives way to waterfalls which dance their way down the mountains, and tropical insects fill the air with chirrups. Between the palm trees now sits houses and hotels, which are a sign of this resort's growing development. Make sure you get in before the crowds do!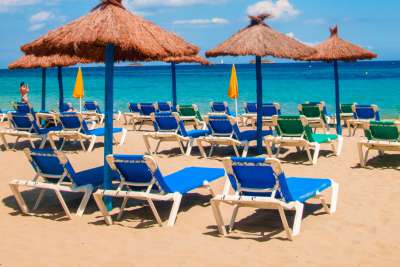 9

Playa d'en Bossa, Ibiza

Playa d'en Bossa is a destination that any clubbing aficionado should already be well-acquainted with. But with its superior accommodation, cool beach bars and a steady influx of chic hotels, it's beginning to broaden its appeal. This resort is home to world-renowned superclubs like Ushuaïa and Hï, and is regularly frequented by some of the biggest names behind decks. It boasts the longest beach on the island, and the remains of an intimacy that you just won't find in the more obvious resorts.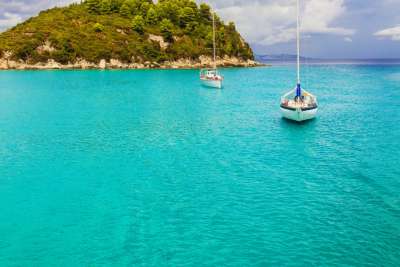 10

Paxos, Greece

For sea views that have gone almost entirely unchanged since antiquity, head to Paxos. Its visitors from throughout time have been reduced to the same kind of awe, as they gaze out over its periwinkle waters and endless olive groves. In Greek myth, this was the love nest of Poseidon, and has recently been reinstated as the quintessential romantic destination. Its mountains and beaches are vast enough to make you feel like the only people in the world, and its tiny coves are there to make your modern-day roost.
Most Popular Top 10s