Top 10 Dreamy Greek Islands
With white-washed, sugar cube houses perched on clifftops, spectacular sand beaches and unbeatable cuisine featuring gyros galore, it's clear why people flock from far and wide in search of Greek island life. From party islands where the ouzo is flowing, to the more tranquil destinations, there is an island for everyone. It's been tough, but we've narrowed down our favourite 10 for you to daydream over – Yamas!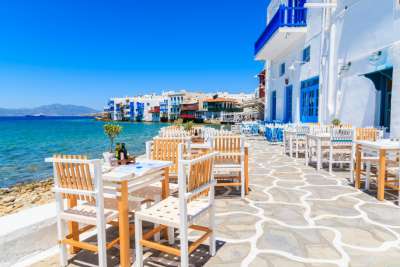 1

Mykonos

First on our list is the glamorous island of Mykonos which has gained a reputation as a party playground for beach-loving revellers from across the world. But Mykonos is far more than just a good night out. Explore the traditional white-walled windmills that pepper the horizon, relax on a serene beach and dine alfresco at one of the charming seafood restaurants on the water's edge. Visit Mykonos in the springtime when the landscape is still green and the sea has warmed up to bearable swimming temperatures.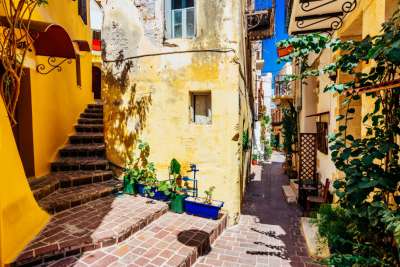 2

Crete

Crete is one of the larger Greek islands, and draws in a big crowd year on year, enticed by its buzzing resort towns dotted along the coast... as well as the beaches, including pink-hued Elafonissi beach. While it may not be a hidden gem, a trip to this Greek island is still an intimate affair, with plenty of small villages full of winding narrow alleyways and small rocky bays. It also maintains a charming island culture that is truly unique, with Cretans enjoying their very own island festivities and celebrating time-honoured traditions.
3

Santorini

Like a heavenly kingdom in the clouds overlooking the Aegean Sea, Santorini is an enchanting world of its own. Known for its incredible black sand beaches and white-washed villages with blue-domed roofs, it's obvious why the startling beauty of this charming volcanic island hasn't remained a secret. If you approach Santorini by sea the journey makes this floating spectacle all the more impressive, as soon as those looming cliffs with their sugar dusting of white villages come into view.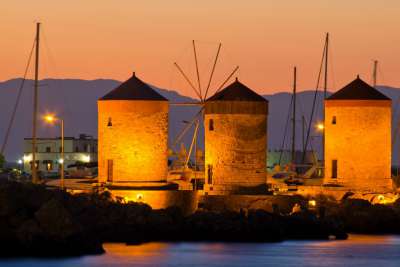 4

Rhodes

The largest of Greece's Dodecanese islands, the island of Rhodes in the Aegean Sea attracts a range of tourists who are tempted by the endless ouzo on offer in bars in the nightlife capital of Faliraki. Aside from its vibrant night scene there are ample cultural sights and scattered ruins that make the island like an interactive museum, including the Acropolis of Lindos, the Ancient Olympic Stadium and the Temple of Apollo, to name just a few.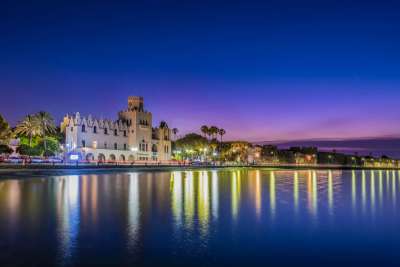 5

Kos

The island of Kos has a long and rich history, dating back to mentions in Homer's Iliad. However for most visitors today, it's the nightlife that is its biggest draw. The vibrant resort of Kardamena is a paradise for revellers lured by the cheap price of alcohol, awash with buzzing bars and restaurants. Kos Town maintains a traditional charm, with romantic harbour-side restaurants, and bars spilling out into labyrinth-like back alleys. The other major draw is the island's incredibly picturesque beaches - with a coastline spanning 290 kilometres there's plenty of them.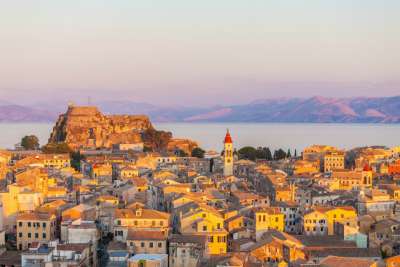 6

Corfu

Corfu is one of the greener of the Greek islands, thanks to the thousands of olive trees that carpet the landscape. Away from the romantic glades of olive trees on the east-coast is Corfu Town - a postcard-worthy UNESCO World Heritage Site where there is plenty to do during the day time. There are also various other architectural masterpieces to see, such as Venetian fortresses and French arcades that narrate the island's cultural history as an island that changed hands over the centuries.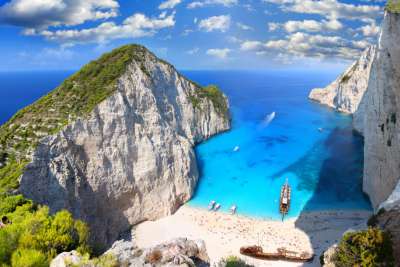 7

Zante

The well-known island of Zante is somewhat split by its well-known resorts in the south and east of the island, and the western and central regions. Laganas Beach is the island's famous beating heart, but elsewhere you'll find regions of forested mountains that give way to turquoise bays and quintessentially Greek villages. If you get a chance visit Navagio Beach, or Smugglers Cove as it's more well known as. This is a corner of the island where the white chalky cliffs contrast against the sapphire blue, with the famous shipwreck as its centrepiece.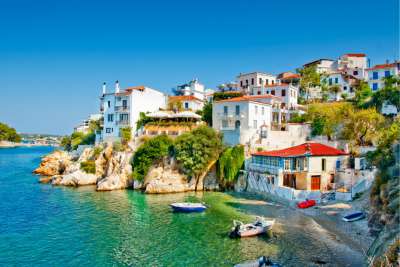 8

Skiathos

This enchanting little island is found in the northwest Aegean Sea. Its rocky coastline gives way to crystal clear waters, and its northern location means it is one of the more lush and verdant islands. On the south west you'll find the exciting centre of the island with bars and restaurants that spill out practically onto the water's edge. You may recognise some of the pine-fringed beaches from feel-good film Mamma Mia - which is more or less an advertisement for pretty little Skiathos!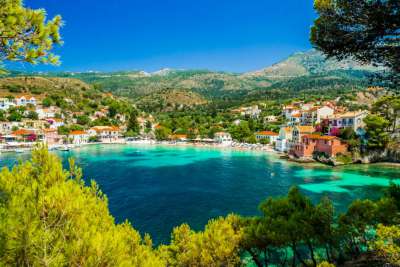 9

Kefalonia

There are over 35 beautiful sandy beaches on the island of Kefalonia - all a good option for a day of lolling around and relaxing as the majority have been awarded with the Blue Flag for their cleanliness. The most photographed is probably Myrtos Beach which is a stunning long stretch of white sand. The island is also known for its spectacular grottos such as Melissani cave that engulfs an entire lake and has its own eco-system with trees and forests inside - pretty cool!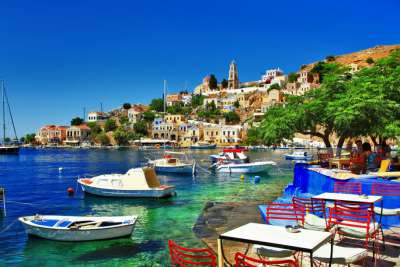 10

Symi

Last but by no means least on this glorious list is the picturesque isle of Symi. It's lesser known but by no means should this be an indictment, as this small island manages to pack a punch with a great restaurant and bar scene where you're sure to get your fill of plate smashing. The island's colourful architecture is a break from the typical white-walled style of other islands. Here, brightly coloured Venetian houses line the waterfront and reflect into the water for a kaleidoscopic display of colour.
Most Popular Top 10s