Bargain Eastern European Beach Destinations
An easy way to find some of the most picturesque and well-equipped beach resorts without the tourists, is to ignore the Pet Shop Boys' advice, and go east! Sprawled between the Black Sea and the Adriatic – said to be the bluest point on Earth as seen from space – choose a slightly less obvious holiday option this year, and reap the rewards for it!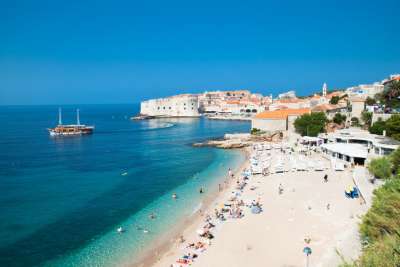 1

Dubrovnik

In southern Croatia, you'll find that Dubrovnik's beauty is bashful. This historic city isn't dressed up in neon lights, and it prefers to be modest rather than to be showy. But with its surrounding pine-tree scented coves and aroma-soaked beaches, every one of you senses will be invited to partake in bliss. On the beaches the sand can be soft (depending on the waves), but expect more pebbles than fluff. Do expect striking cobalt-blue water, and a vast array of watersports and other ways to enjoy it.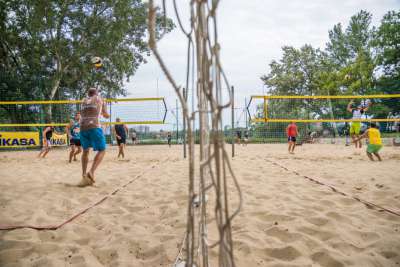 2

Bratislava

You may be surprised to see Slovakia's landlocked capital on a best-of beaches blog, but this one makes for a pleasant surprise. Certainly boasting more lakes than beaches, this city can still turn the sparse beachy material it has into a spectacle. Picture yourself with the Danube stretched out before you like a sea, and sand on the lazy riverbank. Now place a cocktail in your hand and you're there. There are several artificial beaches along the river, where you can feel the hot sand beneath your toes while getting bizarre and beautiful views of the castle and UFO bridge.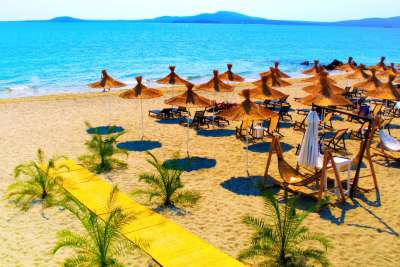 3

Sunny Beach

Bulgaria's purpose-built seaside resort has outpaced perhaps all of its budget beach destinations around Europe. Why? 70p beers and £20 posh-nosh meals for two may be a start. Not only that, but you can fill yourself up, guilt free, on 10 kilometres of Blue Flag awarded beachline. You won't be staggering across pebbles here, but will instead feel as though you're walking on cotton candy. The beach is made from natural dunes that slope down into the Black Sea, while being backed by fuss-free hotels that cater to a wide variety of budgets and tastes.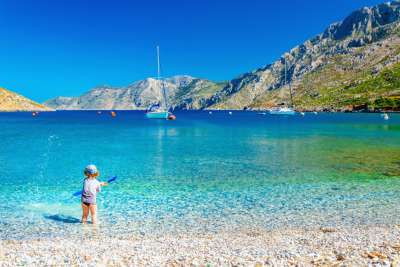 4

Kos

Flanked by some of the prettiest beaches in the Dodecanese, Kos really is an island of treasures - not least for its historic relics, but for its simply beautiful beaches too. In those daydreams in which you saunter down the beach with the person you love, you can probably be sure that its setting is in Kos. With golden sands and candy-blue water, this eastern Greek island is every bit synonymous with the idea of the heavenly holiday.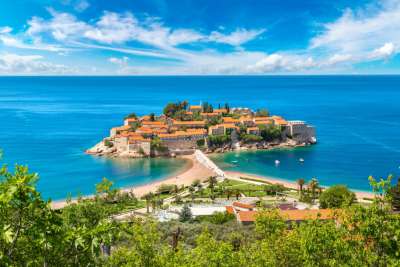 5

Montenegro

Montenegro boasts so much - meandering coastline, dramatic mountains, sparkling waters - that you think its head might explode. But it's yet to buckle! This hidden gem remains as humble as ever, despite it being about as photogenic as Kate Moss in the 90s. This destination really goes beyond and ticks the 'special' box, and with the package holiday industry beginning to get their mitts on it, more of the world will see why. Come here for hot and lazy days while basking in sublimity.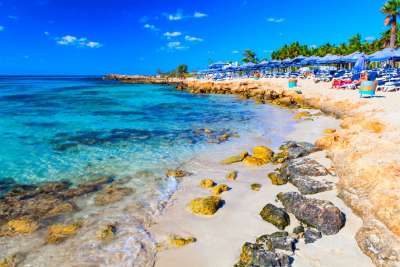 6

Ayia Napa

"Oggie, oggie, oggie!" and so on... Yes! Colourful whistles, glitter and sticky alcohol may have first come into your head when you saw Ayia Napa, that's fine. It's half true. But on the other hand, the area around this Cypriot resort plays host to 14 Blue Flag beaches and serene blue shallows, as well as to rollicking nightlife. For those not too keen on the latter, make sure to avoid Nissi Bay. Otherwise, Ayia Napa has enough beaches to fulfil your 'quiet zone' desires!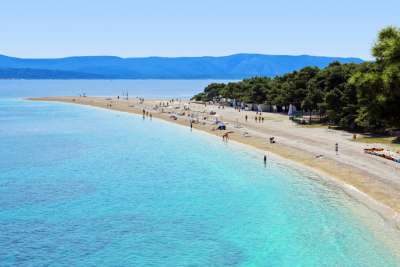 7

Split

The second of our Croatian destinations also combines both city break and beach holiday. The russet-red roofs of the town meet the Adriatic-lapped coastline, and the dramatic Diocletian's Palace can be seen from your sunlounger. Although the pebbly beaches make for very clear water, if you want a beach you can lie down on, then take a quick trip from the harbour to any of the several nearby little islands that dot themselves around the area.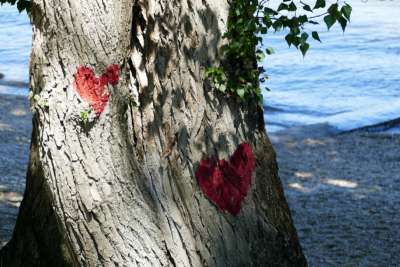 8

Budapest

Another of our surprise additions is Budapest. A city known for its baths, bars, but not particularly for its beaches. Well, why not? In a city that's essentially a big, beautiful block of concrete, the summers can get scorching. So instead of having your feet sizzle on the hot pavements, sink your toes into warming sand on one of its artificial beaches. Big baths play the starring role of the sea, while imported sand plays its co-star: the beach.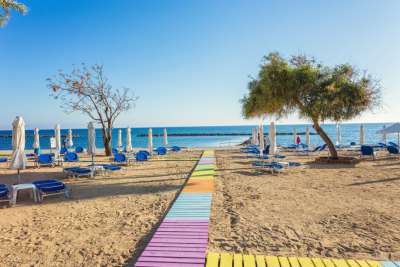 9

Paphos

With access to around 50 kilometres of coast, variegated into 27 beaches, there's a beach for almost every day of the month on this Cypriot destination! Almost half of them have been awarded with the coveted Blue Flag recognition. That means you can help yourself to a clean beach, with a serenity that will impress itself onto you for long after the holiday. Expect romance here, since it was the birthplace of Aphrodite, Greek goddess at love. That means that the beach is not just sun-kissed, but sun-snogged!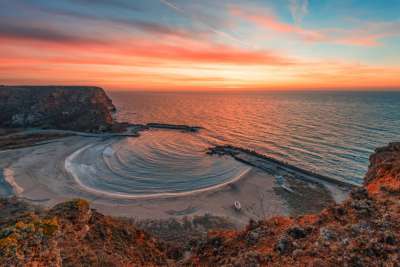 10

Varna

Coming in at number 10 is the largest seaside resort on the Black Sea Coast. Despite being unreasonably overshadowed by its unabashed brother, Sunny Beach, it's about to come into vogue. With MTV hosting its 'MTV Presents Varna Beach', tourism is soon bound to boom, as younger holidaymakers will cotton onto the city's smorgasbord of beaches and sea baths. This is another marriage of sea and city, while inland sees a fusion of history and modernity - so that you can have the best of each world.
Most Popular Top 10s