Europe's Best Second Cities!
Vienna, Lisbon, Madrid and Berlin, they're all amazing places with plenty to see and do. But what if you're looking for a city break that's a bit more chilled with a few less tourists? Whilst capital cities are home to parliamentary buildings and lots of interesting sights, their less famous siblings, known as second cities, often have just as much to offer. And we'll let you into a little secret – we think some of these are even better than the first!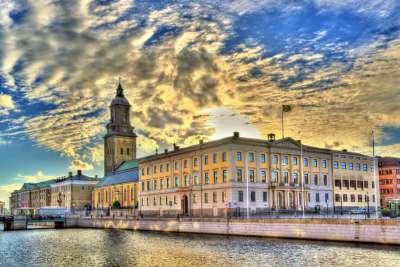 1

Gothenburg, Sweden

Although not the cheapest city break on this list, one thing's for sure, Gothenburg is a lot more reasonable in price than Stockholm. As well as getting more for your money whilst visiting, you can also be sure to find less crowds, with this second city having half the population of the capital. Due to its location on the west coast, it's a great choice for seafood lovers with little beach huts selling buckets of fresh crabs, as well as world-class restaurants serving up tasty fish dishes. For those wanting a good night out during their stay, Gothenburg is also well-known for its fantastic live music scene, being one of the very best spots in the whole of Scandinavia.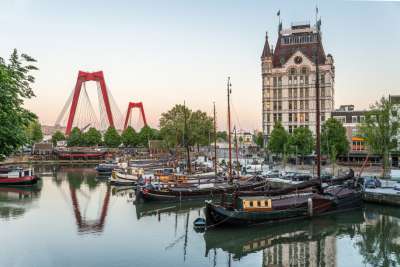 2

Rotterdam, The Netherlands

The stop before Amsterdam on the Eurostar, a trip to Rotterdam is within easy reach and well worth a visit. It may be quieter than the capital, but don't let that fool you. Rotterdam is packed with fun things to see and do! Travellers into art will enjoy the city's world-class Museum Boijmans Van Beuningen, as well as various works along the Westersingel canal which can be viewed for free. Those into architecture will marvel at the structures around them with The Markthal indoor market, a complex horseshoe of steel and glass, being one of the most impressive.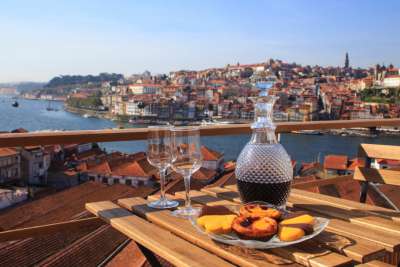 3

Porto, Portugal

If you love Lisbon, the chances are that you're probably going to love Porto just as much, if not more! The city is home to a unique blend of warm weather, fascinating history, fantastic food and drink, and a vibrant nightlife scene - what's not to love? Smaller than Lisbon, Porto leaves its visitors feeling that they've got to know the city well with wine cellars, local restaurants and landmarks all within walking distance of each other. For foodie fans, make sure you try the traditional Francesinha sandwich filled with various meats and then topped with melted cheese, an egg and a rich tomato and beer sauce.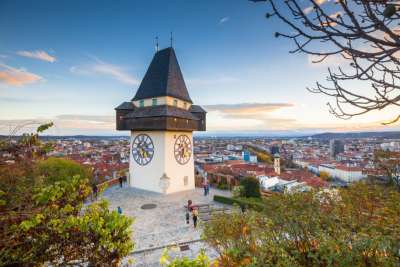 4

Graz, Austria

When you think of Austria where first springs to mind? Probably Vienna, closely followed by Salzburg, but what about the country's second city, Graz? A blend of old and new, Graz is a great choice for a weekend break away, escaping the crowds of the other major Austrian cities. Food-lovers will be able to choose between tasting local delicacies in traditional taverns, and heading into some of the city's modern experimental restaurants. A stroll through the Old Town is also an absolute must with stunning medieval and Italian Renaissance buildings at every turn.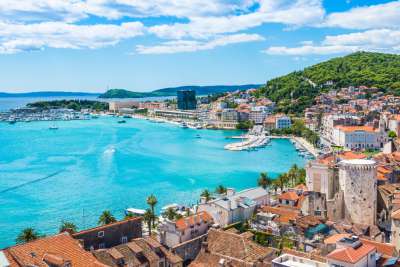 5

Split, Croatia

With many heading to capital Zagreb, or the historic centre of Dubrovnik, the coastal city of Split gets a bit forgotten about, despite being Croatia's second largest. As well as breathtaking city views, Split is also home to a number of lovely beaches for visitors to benefit from, with the closest being Bačvice. In peak season, it's worth heading further afield to find more space for your sun lounger. After a day exploring head into town and to a wine bar to sample some excellent Dalmatia regional wines.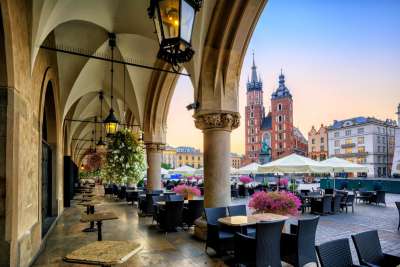 6

Krakow, Poland

Packed with churches, museums and plenty of history, choosing to visit Krakow over Warsaw should not be frowned upon. Its smaller size means that most sights and attractions are walkable, meaning you can soak up the atmosphere of the city as you head from place to place. When it comes to nightlife Krakow wins hands down with many labyrinth-like cellar bars, bouncing clubs and famous pub crawls. Oh, and did we mention just how cheap a city break here is?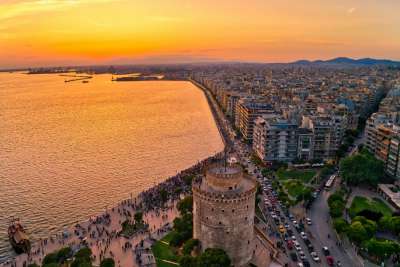 7

Thessaloniki, Greece

With Athens and the stunning Greek islands getting all the limelight, no one really pays much attention to poor Thessaloniki. Home to some of Greece's best and most diverse cuisine it's certainly a great choice for foodies. With Arab and Armenian influences, mixed with traditional ingredients and methods, its hard to find food like it anywhere else in Greece. Aside from the culinary scene, Thessaloniki is also home to many ancient ruins and UNESCO heritage sites such as the Byzantine Baths and the Arch of Galerius, for any history geeks out there.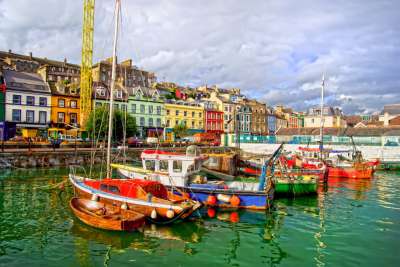 8

Cork, Ireland

The vibrant city of Cork shares Dublin's lively atmosphere but in more compact surrounds. Packed with plenty of buzzing pubs, a pint of Guinness won't be hard to find on a trip to Ireland's second largest city. And neither will a good meal with Cork holding the reputation of Ireland's foodie capital! Head to the English Market, the oldest market of its kind in Europe, and feast of a wide variety of local produce. One of our favourite things this city has to offer however is The Guinness Cork Jazz Festival held every October, which showcases a number of Irish and international musicians.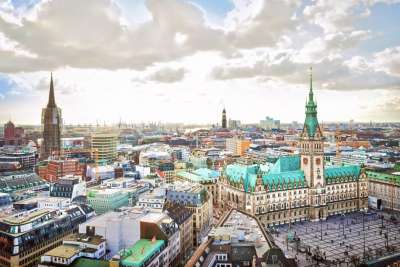 9

Hamburg, Germany

As much as we love Berlin here at dealchecker, we also think there are so many other great places to visit in Germany. Hamburg is this nation's second city and despite being extremely different to the capital, we think it's definitely one to pop on the bucket list. Home to six times as many bridges as Venice, and three different rivers, Hamburg is very much a city built on water. The reflections of the buildings and architecture on the waters make Hamburg a very pretty place indeed. The main downtown area especially, with its setting alongside picturesque Lake Alster. As well as all this beauty, the city is also home to the some of the very best food and nightlife in Germany.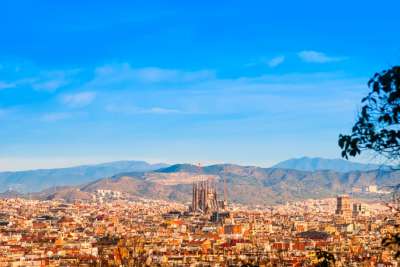 10

Barcelona, Spain

Okay, so maybe Barcelona isn't exactly what you'd call quiet, and there are definitely a lot of tourists, but we couldn't do a list of the best second cities and not feature it now, could we? One of the oldest cities in the world, Barcelona is rich with history dating back over 2000 years. Rent out a bike for a few hours and explore its fascinating past and stunning architecture, before heading to one of the best urban beaches in the world. For those who like to party, Barcelona has you covered here too with some of Europe's most vibrant nightlife, plus plenty of tapas bars and sangria.
Most Popular Top 10s