Europe's Top 10 Christmas Markets
We may not be able to travel for Christmas Markets this year but that doesn't stop us dreaming about our favourites in Europe! So we're getting festive early this year and rounding up our favourites with fingers crossed for 2021!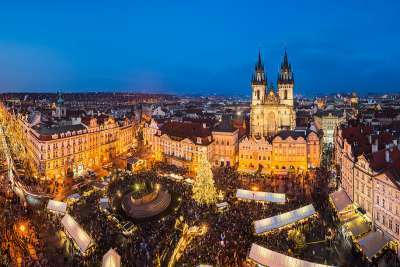 1

Prague, Czech Republic

By Christmas, all thoughts of our waistlines have been thrown out the window in favour of indulging in the heavy food that the silly season typically brings – and few places make heavy food as delicious as Prague! With several markets scattered about Prague's most iconic landmarks, including Wenceslas Square, Old Town Square and Prague Castle, it's a great opportunity to combine a spot of sightseeing with your Christmas shopping and feasting. Scoff down spit-roasted ham, blood sausages and trdelnik – Prague's famous chimney cakes.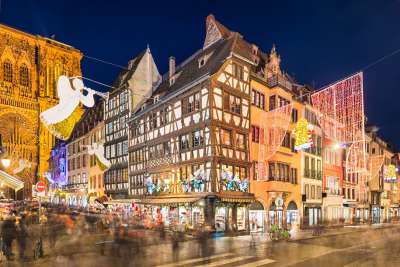 2

Strasbourg, France

Strasbourg's quaint and colourful half-timbered houses bordering winding canals, cobbled streets and pretty stone bridges are charming at the best of times, but plonk some Christmas markets in the heart of it all, and the charm gets turned up to 10! One of the oldest Christmas markets in Europe – it dates back to the 16th century – it's a ginger-scented haven of nativity scenes, food stalls and a towering Christmas tree, all offering a heady combination of French and German traditions (it's switched between the two countries several times over the centuries).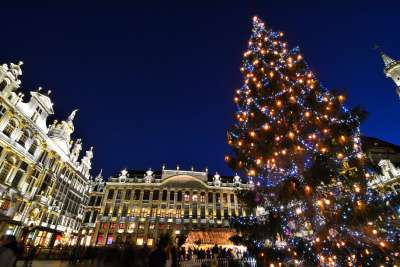 3

Brussels, Belgium

For a hearty dose of Christmas magic just a train ride away, look no further than Brussels. Majestic Grand Place comes alive with chalets, rides and Christmas trees, all tinged with the city's distinctive French culture. Think frites, waffles, escargot, Champagne and, of course, lashings of Belgium's favourite beverage, beer. At La Monnaie you'll find an ice-skating rink, while you can look out over the Grand Place from the top of a ferris wheel.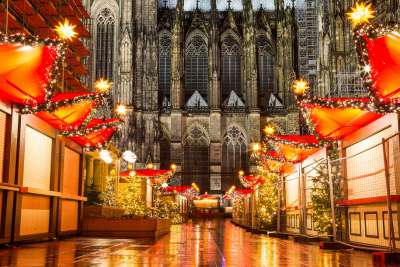 4

Cologne, Germany

It would be remiss to talk about Christmas markets without mentioning Germany – it's the birthplace of Christmas markets, after all! While there are plenty to choose from – Berlin, Nuremberg and Dresden among them – we think a trip to Cologne, Germany's fourth-largest city, will suit us nicely. With seven individual markets in total, you'll be spoilt for choice. The Cathedral market is probably the most awe-inspiring. Set in the shadow of Cologne's towering gothic cathedral, it's the best imaginable setting for sipping glühwein and picking up last minute Chrissy gifts.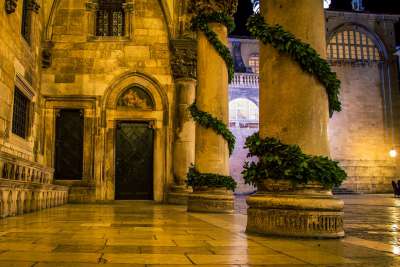 5

Dubrovnik, Croatia

If you thought Christmas Markets were all held in central or western European countries with cold climes and the ever-present threat of snow, you are very much mistaken. Dubrovnik's Christmas market celebrations haven't been going for very long, but they're certainly as good as any of the old faithfuls! Enjoy this stunning medieval city without the frenzy of tourists that plague the area in summer as you munch on traditional delicacies like candied orange peels, 'kontonjata' cheese and prikle (traditional Croatian doughnuts sprinkled with icing sugar).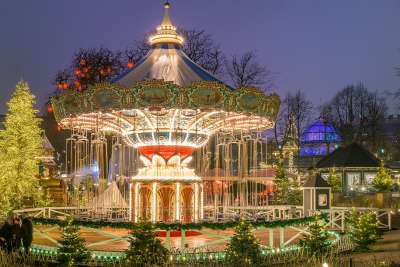 6

Copenhagen, Denmark

Inject a little Scandi charm into this year's Christmas market break in Copenhagen. While there are several markets scattered around, the mother of them all is at Tivoli Gardens amusement park. Gaze in awe at the more than half a million lights that illuminate the park as you sip 'glogg', which is the Danish version of mulled wine, with added raisins and sliced almonds. Take a spin on a carousel before cosying up at one of Tivoli's 43 restaurants and wandering through the stalls selling everything from knitwear to Christmas decorations and warm doughnuts.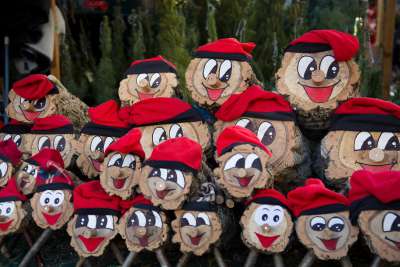 7

Barcelona, Spain

For a Christmas experience a little less familiar than your usual mulled wine and snow affair, head south to Barcelona. This vibrant Spanish city brings the party vibes year-round, so you can bet your bottom dollar that their Christmas markets won't disappoint! There are several around the city, but our favourite has to be the one that's right next to Sagrada Familia - tick off two must-dos at once! Barcelona's most famous market is the Fira de Santa Llucia market. There you can purchase two items required of any Catalonian Christmas: a caganer (defecating figurine that you'll find in many local nativity scenes) and a cagatio, a log with a face that children must take care of so they receive gifts from Santa.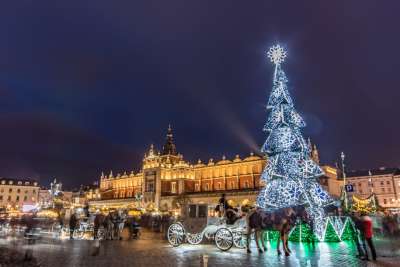 8

Krakow, Poland

Need to save your pennies this Christmas? You might want to consider colourful Krakow! The gorgeous medieval city's Christmas market tradition goes back centuries and, because Poland hasn't yet switched to the Euro, it's easy to have a bargain break! Like all countries, Krakow has a host of Christmas treats up for sale like pierogi, smalec (which is a lard spread combined with spices and spread on bread, topped with anything from sausage to pickles) and an enormous variety of gingerbread.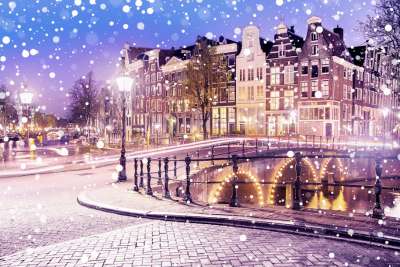 9

Amsterdam, Netherlands

The red lights of Amsterdam aren't the only ones you'll be seeing in the canal city come silly season, when fairy lights take over! Just a hop over the Channel, Amsterdam is not only easy to get to, but for a couple of weeks each December, it transforms the main museum square into a celebration of all things Christmas – from ice-skating to baubles and, of course, delicious food. The market also coincides with Amsterdam's light festival, which sees canals brightened up with intricate light sculptures.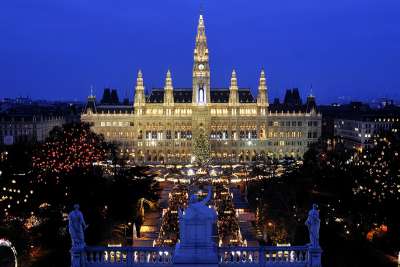 10

Vienna, Austria

Vienna looks as though it has come straight out of a storybook, and its annual Christmas markets only serve to heighten those fairytale vibes. With more than 20 markets spread across the city, romantic Vienna has all the classics you want: mulled wine, gingerbread, ice-skating and Christmas trees strung with thousands of lights. Check out opulent City Hall while picking up Christmas gifts at the market outside, enjoy the baroque grandeur of Belvedere Palace at the market on its grounds, or, if you're a health nut, make for the Karlsplatz Christmas market, where all the food boasts organic certification.
Most Popular Top 10s