With the arrival of October, it's safe to say we're rolling around to the end of the year. And, after the summer, those treasured days of annual leave are looking pretty sparse. How will you cope without any more days left to take until Christmas? (Please note, dealchecker doesn't endorse the following means of getting time off: tactical sickie; recovery from a boozy night out; man flu; new series to binge watch; bad hair day; or 'my alarm clock just didn't go off – promise!')
However, this downturn in fortunes needn't scupper your plans to explore new places. In fact, we think there are some rather lovely staycations to be found right here in the UK that'll help you make the most of that 'Friday night to Sunday afternoon' period.
The Cotswolds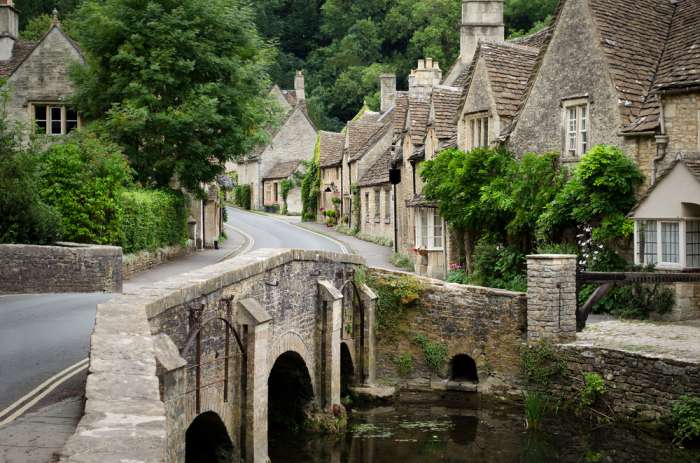 The home of the revered honey-coloured Cotswold stone, this Area of Outstanding Natural Beauty is a favourite for any traveller in search of picturesque views and chocolate box market towns. Walkers frequent the gently undulating hills, while wedding parties often select the quaint villages as backdrops to those all-important snaps.
For a weekend's escape, base yourself in one of the charming communities, such as Bourton-on-the-Water or Stow-on-the-Wold, and acquaint yourself with the closest pub. Must-sees in the area include Capability Brown's majestic Broadway Tower, the National Arboretum at Westonbirt and the iconic Model Village. With Bath lying on the southern tip of the protected area, the Roman Baths are also a tempting option.
The Broads National Park, Norfolk & Suffolk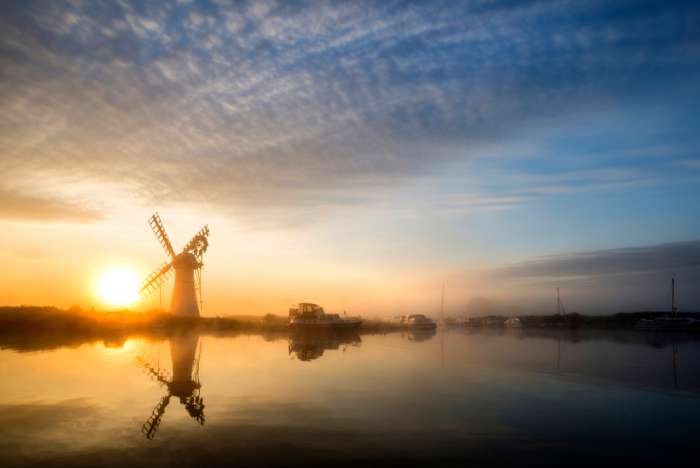 Despite their all-natural aesthetic, the Norfolk Broads are actually a manmade feature on East Anglia's landscape. Formed through Medieval peat excavations, the pits were eventually filled by a rising sea level. Today, it's famous for its sprawling reedbeds, wet woodland and miles upon miles of navigable rivers.
With so many waterways to choose from, hiring a small boat to traverse the rippling roads is essential! There are multiple businesses where a craft can be easily acquired, although booking is definitely advisable. When out on the water, watch out for feathered residents such as the reclusive bittern or silent marsh harrier, icons of the Broads. Away from the canals themselves, you'll find a host of possibilities to keep you occupied, including a stroll around the tranquil Old Vicarage Garden or a visit to the fascinating Horsey Windpump.
Isle of Wight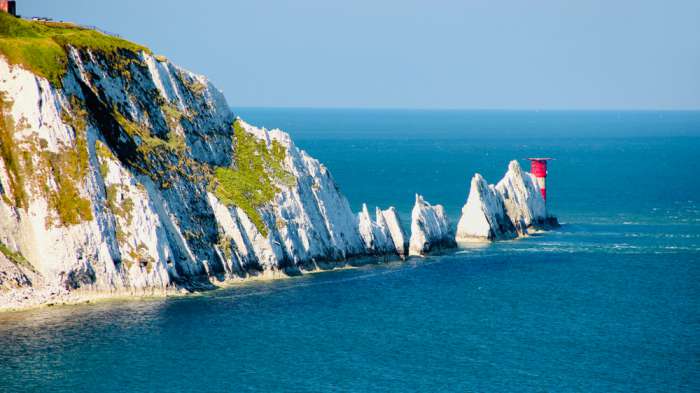 A short ferry trip from either Southampton or Portsmouth, the Isle of Wight will bring a touch of laid-back living to your weekend. A favourite hideaway for writers and poets in need of inspiration, the island is now most famous for its annual festival, the milder, sunnier climate and a thriving red squirrel population.
Base yourself on the southside of the island for unspoilt seascapes and easy access to the stunning Military Road, a coastal route that takes in the isle's Area of Outstanding Natural Beauty all the way to the Needles at the landscape's tip. For those with an interest in royal history, the island is a veritable gold mine: Carisbrooke Castle is where Charles I was imprisoned by Oliver Cromwell, while Osborne House was a beloved residence of Queen Victoria. A hike across Tennyson Down is sure to shake away any cobwebs that have developed after a week at the desk and the numerous beaches will satisfy any seaside cravings.
Loch Lomond & The Trossachs National Park, Scotland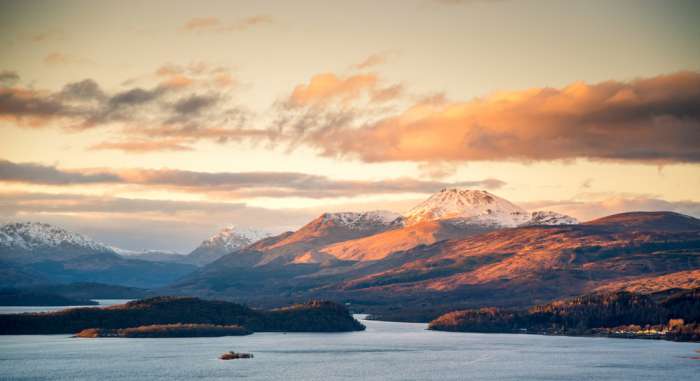 If you're looking to truly get away from it all (read: 4G not guaranteed!), allow the stunning landscape of Loch Lomond & The Trossachs National Park to immerse you in the ancient majesty of the Scottish Highlands.
For those amongst you with an outdoorsy streak, the national park permits camping (both wild and at a campsite) and pitches for motorhomes or campervans, which you can discover more about here. If sleeping under the stars isn't quite your thing (hey, no judgement), there's plenty of indoor options available. With stunning views awaiting around every corner, a weekend of hiking, cycling and canoeing across the numerous lochs is in order.
North York Moors National Park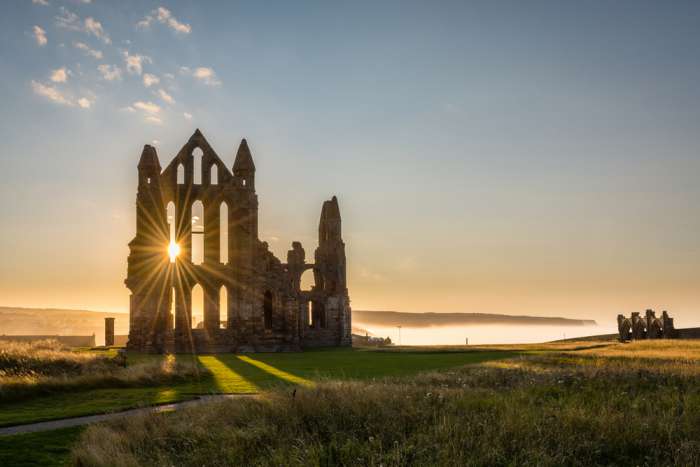 Often overlooked in favour of the Peak or Lake Districts, the North York Moors combines moorland, coastline, forests and rugged dales for a weekend getaway you won't forget in a hurry. With welcoming locals, hearty cuisine and more than its fair share of traditional pubs on offer, it's clear why it's called God's Own Country…
Dotted with charming market towns, you're sure to find somewhere special to base yourself, such as Yorkshire's Food Capital, Malton, or Dracula's seaside lair of Whitby. In between these charming settlements, you'll find many intriguing ruins to explore, including Rievaulx Abbey, Helmsley Castle and Mount Grace Priory, as well as numerous impressive houses of the rich and famous. With miles upon miles of public footpaths to traverse (from the easy saunter to the sweat-inducing), walking boots are a must!
We get it, dear reader – the idea of a staycay isn't nearly as glamorous as a week soaking up the sun on a beach at Saint Tropez, but we'd like to wave the flag for the United Kingdom. So, if, like the rest of us, your remaining annual leave is being reserved for the festive period (or you've completely run out all together), consider a weekend escape in the British Isles. You never know what you might discover.