As the largest and most populated Canary Island, it comes as no surprise that Tenerife is a highly favourable destination to visit. From historic mountains to pristine beaches, you'll be blown away by what this Spanish gem has to offer. It can be hard to know where to start as a first-timer, so we have put together a guide to follow on your first visit!
Where to stay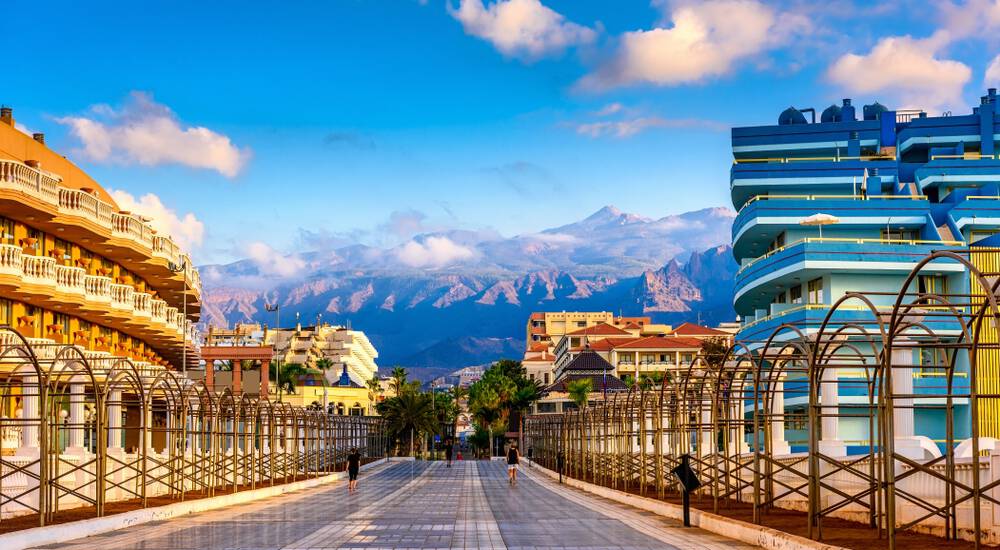 Playa de las Americas is Tenerife's biggest holiday resort, known best for its five buzzing beaches with soft golden sand imported from the Sahara Desert and warm blue seas. If you're looking for somewhere that is bustling with tourists and non-stop entertainment, this is the place for you! If you prefer to stay in a more low-key, off-the-radar location, you might want to check out Playa de la Arena on the west coast of Tenerife, where you will find a serene resort. With just three main hotels and one of the island's nicest black sand beaches, this makes for a quiet but scenic location. Los Cristianos is the best spot for those who come to party, with tons of cheap bars and clubs to choose from, you're sure to catch a vibe here!
Where to visit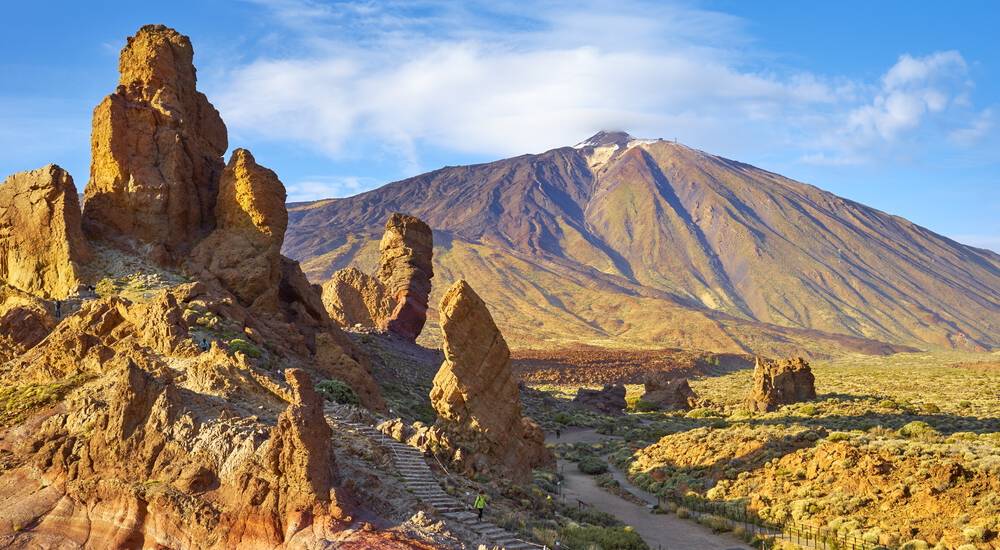 Tenerife is home to the highest mountain in Spain and third-largest volcano in the world – Mount Teide. Teide National Park is an UNESCO World Heritage site not to be missed, explore the footpaths that lead you to the top of the mountain and be rewarded with breathtaking views of Tenerife's stunning landscape. Mount Teide continues 3,782m below sea level, which you are able to see when diving and snorkelling in Playa de Las Vistas or El Puertito along with the beautiful marine species. Visit Tenerife's Blue Flag beach, Playa del Duque in Costa Adeje famed for its rich golden sands and crystal-clear waters. You can't visit Tenerife without a day trip to the famous Siam Water Park! With endless amounts of adrenaline-pumping rides, a peaceful beach and a 'Lost City' for the little ones, there is something for everyone.
When to visit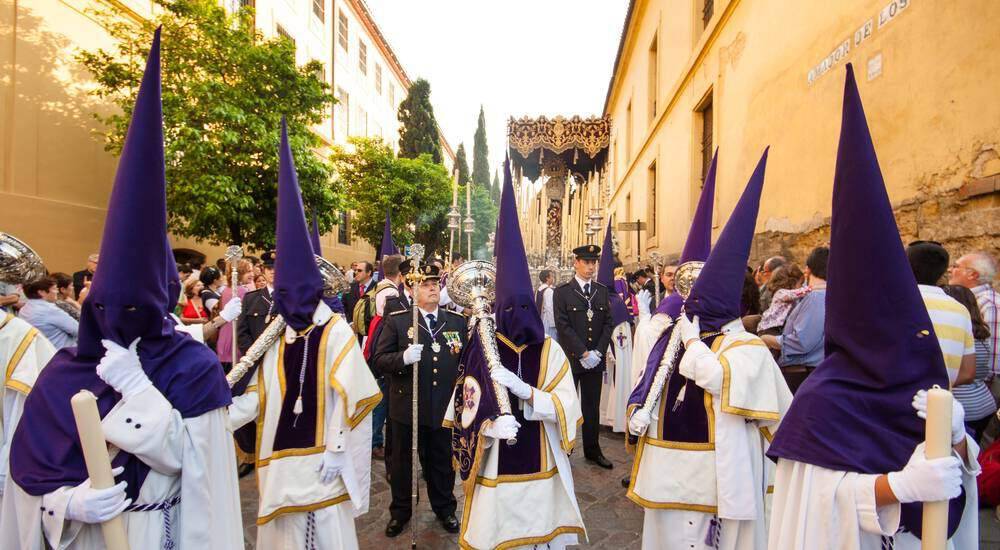 If you're lucky enough to be visiting during the month of February, you will experience the Santa Cruz de Tenerife, a flamboyant 15-day celebration held in the island's capital. You can expect lively music, waves of colourful costumes and delicious cuisine. Easter is another busy time in Tenerife, with temperatures rising and even more celebrations surrounding Semana Santa – the holy week leading up to Easter. It comes as no surprise that the summer months are the busiest and most expensive time of year, especially during the school summer holidays. Temperatures often rise above 30°C in July and August so be prepared to catch some serious rays.
How to get around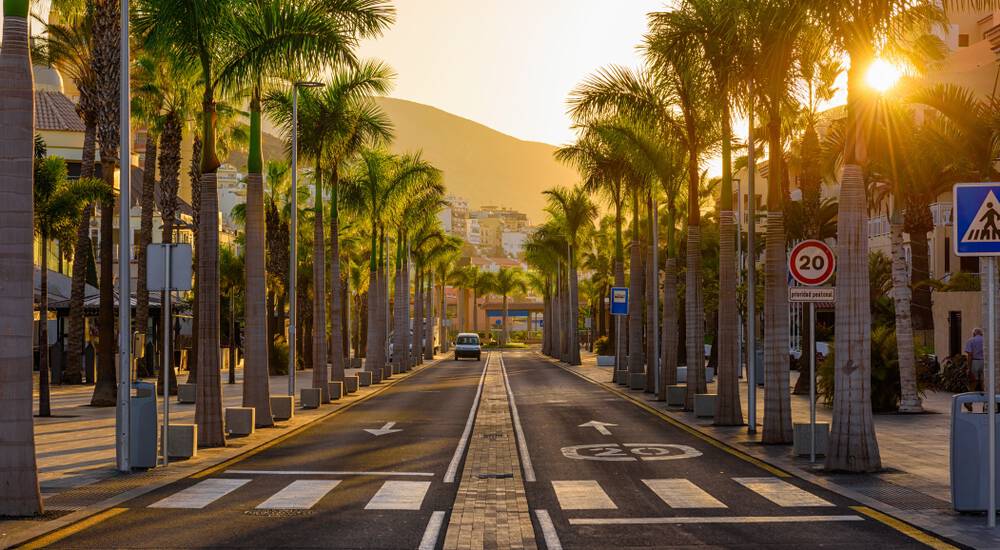 The easiest and most popular way to travel around Tenerife is via guaguas – the name for buses in Tenerife. These green buses are fully air-conditioned and operate across the entire island. You can buy a Bono card that is priced between €12 to €25 depending on the number of journeys you intend to make. The whole family can use the card and it can be purchased at any bus station or kiosk. You can also travel via tramway between Santa Cruz and Laguna using your Bono card. There are a number of reliable car rental companies operating in Tenerife. If you want to travel at your own pace and take in the sights, this method of transport will be easiest. Why not make use of one of the many sea line services and island-hop to get a taste of what else the Canary Islands have to offer!
What to eat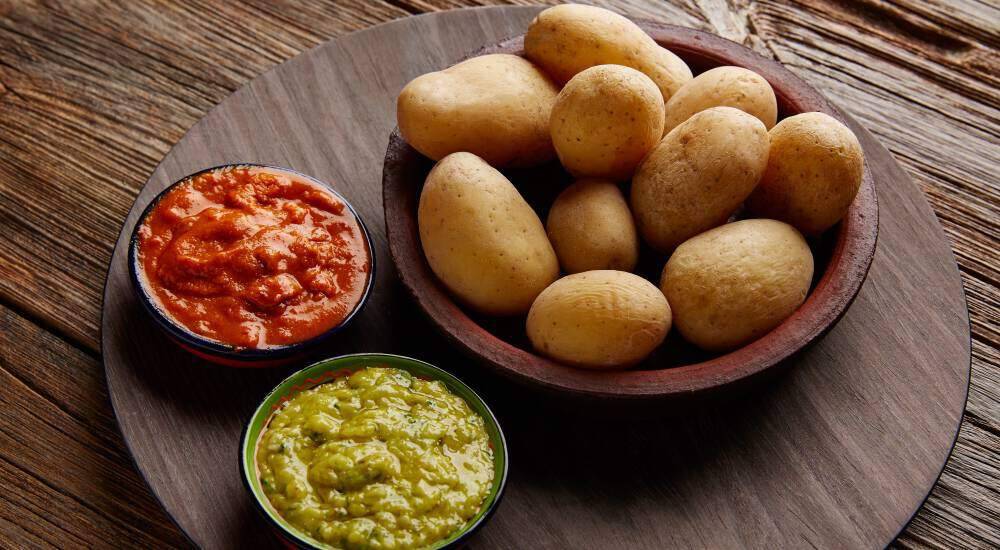 Tenerife cuisine is an exotic blend of North African, American and Spanish food, which creates its own inimitable identity. A national favourite is papas arrugadas with mojo, which is wrinkly potatoes cooked with garlic and salt and served with green mojo, – a sauce made with green peppers. Tenerife is the perfect place for seafood lovers as everything is so fresh!