Find cheap flights to
Australia
Tips for Finding Cheap Flights to:
Australia
If you're just looking for any entry point to Australia then Perth is normally cheapest. It is pretty far from everywhere else though. Melbourne and Sydney work out best value for the east coast.
There are no direct routes and the cheapest fares tend to be from the major hubs of London and Manchester, but compare prices at your local airport too.
If you are looking to stay down under for a while, we also compare one-way flights to Australia.
Flight Destinations in
Australia
or select where you want to fly from
Cheapest Flight Deals to
Australia
Cheapest flights departing in the next six weeks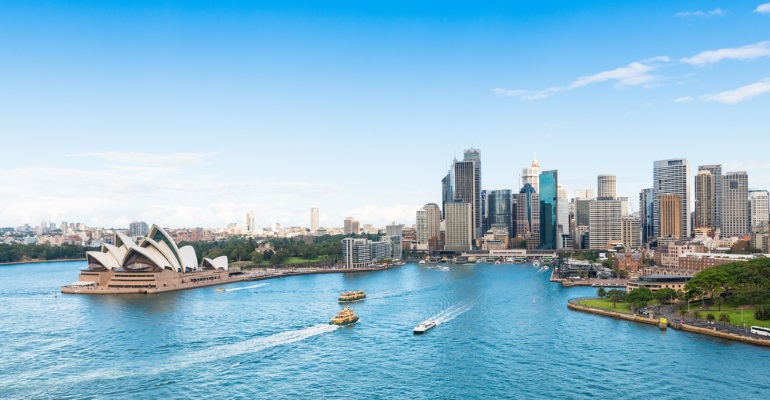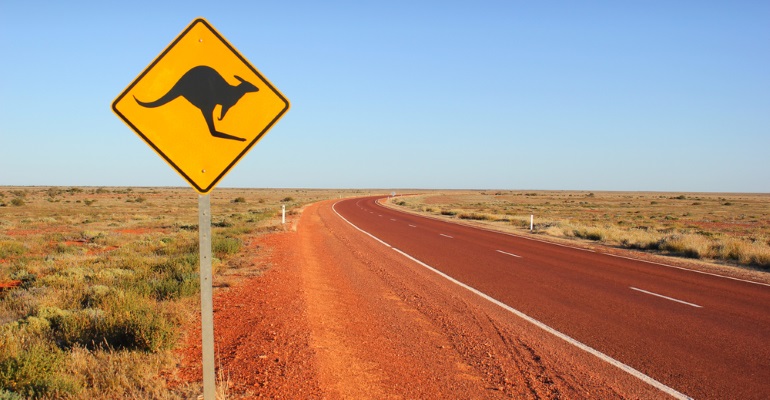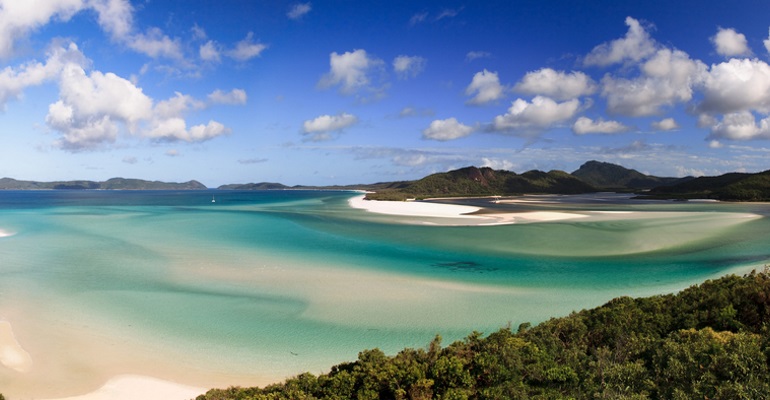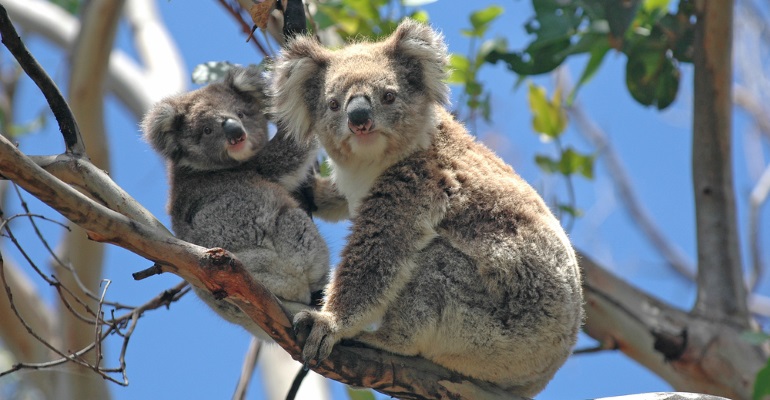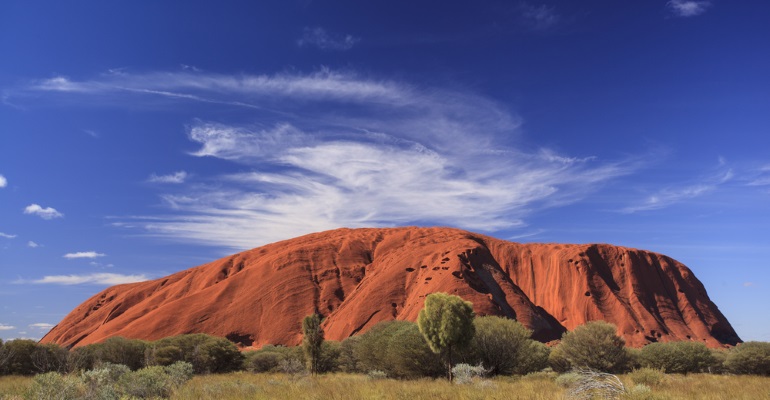 Approx 24 hours

English

Australian dollars

+ 11
Australia is enormous! It's practically a whole continent, and it boasts more attractions, sights and diversity than you could ever hope to see in one visit. This is a country with everything - bright lights of cities such as Sydney and Melbourne, the amazing beauty of the Great Barrier Reef, the other-worldliness of Uluru, not to mention the incredible wildlife!
Getting on a flight to Australia isn't something that many of us can afford to do very often, whether that be in time or money, so be sure to plan ahead and make the most of your Australia holiday. Use our search tool to help you get a great deal, then settle in for the longest of long-haul flights.
Flights to Australia
Australia is a long way from the UK, so expect all flights to Australia to involve at least one stopover, regardless of your final destination. Be sure to check your itinerary carefully as the stopover destination and length will definitely vary by airline - and may not necessarily be linked to the price.
You can fly east or west to reach Australia. If you fly west you're likely to stop in Los Angeles. Eastern stopovers are generally somewhere like Dubai, Singapore, Bangkok or Hong Kong. All of these are also exciting destinations in their own right - it may be worth intentionally looking for a cheap Australia flight with a long layover so you can explore!
There's really no such thing as a bad time to fly to Australia - its summers are hot, and winters are mild enough that you can still enjoy most of the country without freezing. Peak season is during the Australian summer, as tourists from the northern hemisphere come seeking some winter sun.
Cheaper flights are on offer during the Australian winter, when most Europeans are basking in their balmy summer. You'll find great savings on flights during this off season, and still be able to enjoy most of what the country has to offer. Some parts, such as Queensland and Western Australia, remain so warm that you might even be able to go to the beach in the middle of winter!
Sydney is by far the most popular arrival point for people travelling to Australia from the UK, but you can also find great value deals flying into Brisbane, Perth or Melbourne. There are plenty of internal flights across Australia from any of these hubs if you're planning to explore more of this vast country.
Getting around Australia
Many people are planning a big Australian adventure when they book their Australia flights, so if you're planning on visiting a range of attractions across the country, it's a great idea to pre-book some internal Australia flights to cover the distance. The alternatives are long haul buses and a handful of cross-country trains, but taking flights will certainly help you get the most out of your time.
If you're interested in seeing as much as you can without extra flights in Australia, then hire a car in Sydney and take some time to explore the Blue Mountains and the outback.
For travelling around the major cities, you will find that the public transport networks are fairly comprehensive and usually offer a great, cheap and carefree way to get around., There will generally be a variety of buses, trams and trains. But once you get outside of the heart of the urban areas it can a lot harder to make do with public transport.
What to see in Australia
There are so many things to see or do in this vast country - how about using our Australia holiday guide as a start to help you get inspired? You could hit the theme parks of the Gold Coast, take your time and drive all of the Great Ocean Road or be a daredevil and climb the Sydney Harbour Bridge.
You could also spice up your trip by going for a sporting event in 2017 or 2018. The Australians are mad about sport as a nation. Going for the Ashes is a once-in-a-lifetime experience, but don't underestimate the passion is Aussie Rules Football or the wealth of other sports either. For example you could watch the Australian Grand Prix in Melbourne or for the ultimate experience, go to any destination for the coverage of the Melbourne Cup in November.
Australia is home to a variety of awe-inspiring landscapes, from the red-sand deserts of the Outback to beaches that stretch for kilometres, and tropical rainforests. Island state Tasmania is well worth a visit to check out some of the oldest rainforests in the world, vast lakes and the thriving food culture in its capital, Hobart. On the mainland, be sure to make the journey to Uluru, a sacred Aboriginal site that's truly incredible to behold - an enormous rock in the middle of the desert that's taller than the Eiffel Tower.
No holiday to Australia is complete without visiting a beach or two. Sydney's Bondi Beach is perhaps the most famous, but you'll find more serenity in northern New South Wales at Byron Bay, which has long been a favoured destination for backpackers, but now attracts a varied crowd, from celebrities to millionaires. Surfers Paradise in Queensland is great for families, with plenty of patrolled beaches and theme parks like Dreamworld and Movie World close by. Diving enthusiasts should get their feet wet at the Great Barrier Reef, or head to the other side of the country to Ningaloo Reef - if you visit in winter you might even spot a dolphin or humpback whale!