Find Cheap Flights to
Canada
Finding Cheap Flights on dealchecker:
Canada
It's pretty easy to get to Canada - you can get non-stop flights from the UK to Toronto, Calgary, Vancouver, Montreal, and Ottawa.
You also don't have to rely on just the main London airports. Flights go to Canada from regional airports such as Manchester, Glasgow, and Edinburgh.
Flying to Canada normally takes around six hours to the east coast and ten hours to Vancouver on the western seaboard.
Flight Destinations in
Canada
or select where you want to fly from
Cheapest Flight Deals to
Canada
Cheapest flights departing in the next six weeks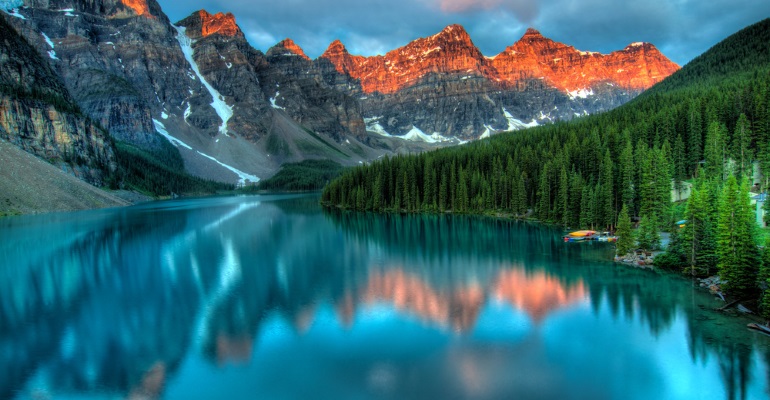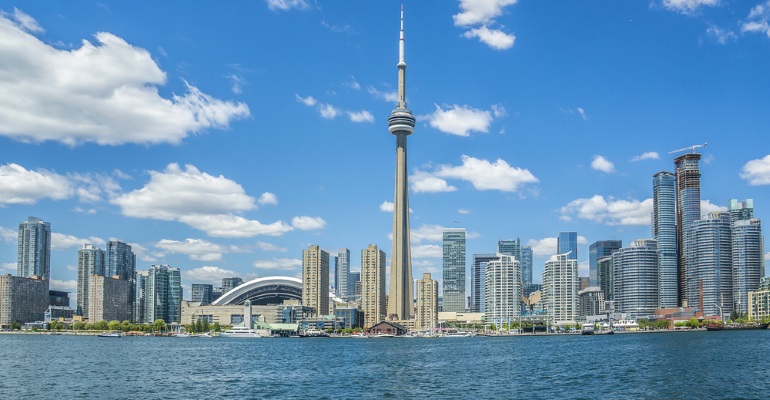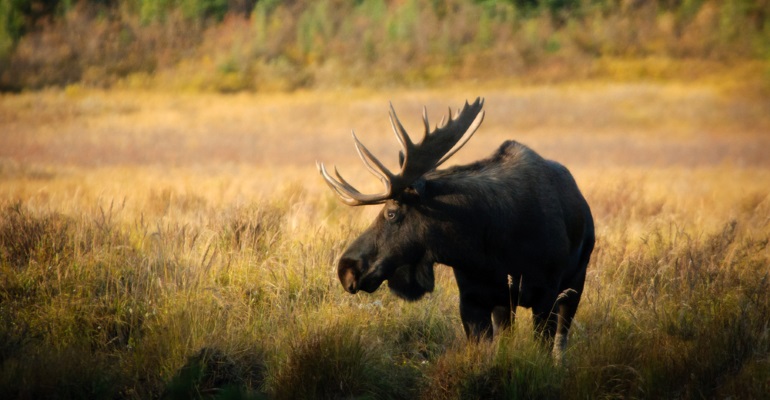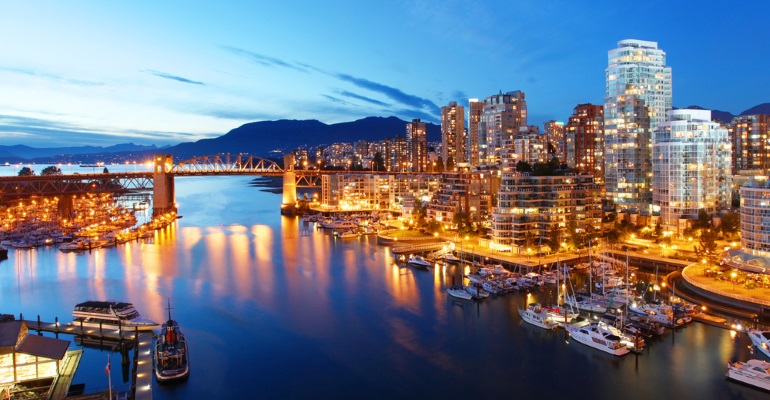 7 - 8 hours

English & French

Canadian dollars

- 5
A flight to Canada takes you to the second largest country in the world. It's no surprise that there is a hugely diverse landscape, culture and climate. There are also six different time zones!
For nine consecutive years, (1994-2002), a United Nations survey found Canada to be amongst the top three places to live in the world and it's still in the top five now. There are plenty of cheap flight deals out there, so you too can experience a taste of the Canadian way of life.
Whether you're visiting the Niagara Falls in Ontario, The Harbourfront centre in Toronto or Grandville Island in Vancouver, there is something amazing to see on each corner of the country.
Direct Flights to Canada
If you fly direct into the capital, Ottawa, it will take just under eight hours from London. Whereas a direct flight to Vancouver, with it being on the easternmost edge of the country, will take slightly longer, at about nine hours. Expect a journey time of anywhere in between these for destinations like Montreal. And even Less for St. John's, which is a mere six-hour hop across the pond.
UK airports offering direct flights to the country include London Heathrow, with an array of airlines flying from the capital to locations across Canada, and Manchester, Birmingham and Glasgow, which are served by Air Transat. That means you can get to Canadian destinations like Montreal, Toronto and Calgary without the inconvenient layover.
It's not difficult to find a direct flight to Canada from the UK, but you will have to go from a major UK airport if you want to avoid spending extra time at the departure gates. Flying direct doesn't necessarily have to be more expensive either, with very competitive fares offered by numerous airlines and cheap last minute flight deals not uncommon.
Getting around Canada
Canada is a massive country and is ideal for a road trip. Just make sure you hire a car that can handle all the terrains you will be covering. Once you've decided your route, you can book hotels along the way. Alternatively you could book a holiday package to Canada which is the perfect option for skiing holidays or city breaks.
Where to Fly to in Canada
Being the second largest country in the world means there are plenty of places to visit. If you're headed for the slopes the western provinces of British Columbia and Alberta are famous for their amazing mountain scenery and quality skiing. British Columbia's major airport is Vancouver which serves thousands of skiers heading for Whistler in the winter. Alberta is home to the popular Banff and Lake Louise resorts among many others and is served by Calgary. This area is primarily the winter wonderland of Canada.
Of course there are many flights operating to other cities too. Why not take a trip to Winnipeg where you can visit the Winnipeg art gallery constructed entirely out of Manitoba Tyndall stone. Or how about Edmonton which is located on the North Saskatchewan River.
Head east and you'll find the huge province of Ontario which boasts some amazing great lakes: Superior, Huron, Eerie and Ontario (Michigan is the only one that doesn't border Canadian soil) and of course Toronto which is Canada's largest city. Further north in Ontario from the lakes are wine growing regions and then the beginning of the frozen landscapes that characterise Canada's north.
In the east you'll find Quebec, which is home to the largest French speaking city in the west, Montreal The seaboard provinces of Newfoundland, New Brunswick and Nova Scotia offer fjord-landscapes reminiscent of Scandinavia.
There are some flights to Canada that venture into the northern provinces of Yukon, Nanavut and Northwest Territories, but given that they are arctic tundra landscapes, not too many people visit these destinations. Of course, if you're feeling adventurous, they would make amazing places to go to. They just aren't your typical holiday destination. Wherever you're looking to fly to, dealchecker is the place to compare prices for flights to Canada to make sure you get the best deal.