Find Cheap Flights to
Colombia
Finding Cheap Flights on dealchecker:
Colombia
The main international airport in Colombia is Bogotá Airport El Dorado. However, there are 12 other cities that operate international flights: Cartagena, Cali, Medellín, Pereira, Leticia, San Andrés, Santa Marta, Armenia, Cucuta, Barranquilla, Bucaramanga and Riohacha.
While the dry season is between December and March, and in July and August, Colombia is a year-round destination. Along the Caribbean coast you're pretty much guaranteed great weather all year round so book some cheap flights out of peak season!
Flights to Bogotá tend to run with Iberia and Air France through Madrid and Paris respectively.
Flight Destinations in
Colombia
or select where you want to fly from
Cheapest Flight Deals to
Colombia
Cheapest flights departing in the next six weeks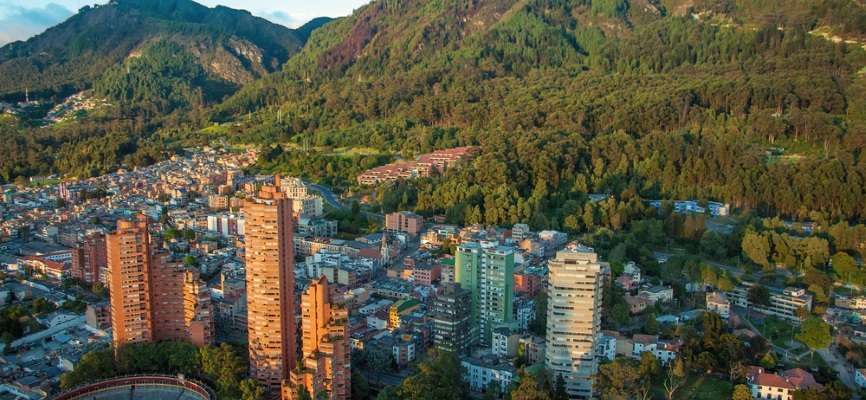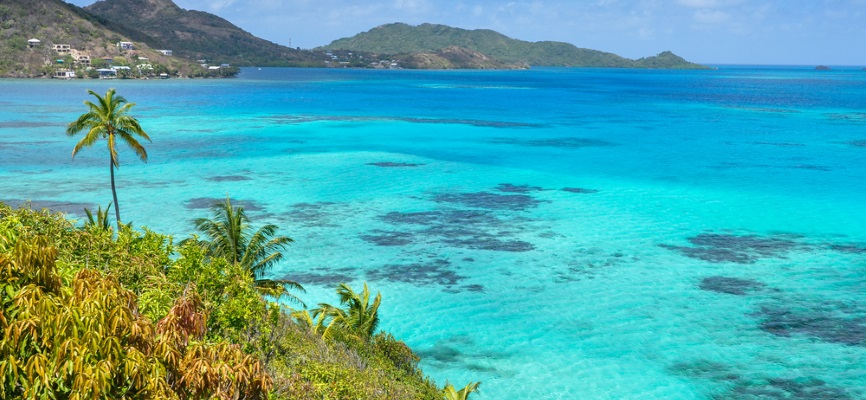 11 hours

Spanish

Colombian peso

- 5
Forget what you think you know about Columbia - it's not the land of cartels, cocaine and violence that it once was. That's not to say that is completely safe - there are certainly still areas that the Foreign Office advises against visiting - but for the most part, this fascinating South American country spills over with an urban vivaciousness and scenic splendour unmatched by any of its contemporaries. Its charm is anchored in its dreamlike quality - just read a novel by Columbian author Gabriel Garcia Marquez if you want a taste but can't afford the plane ticket just yet.
Indeed, its diversity may be just the thing that astonishes you. Shiny, modern cities spiked with skyscrapers and hot, busy nightclubs jostle with caramel-coloured Caribbean beaches and acres of emerald Amazon jungle, and imperious Colonial cities pepper a landscape of coffee plantations, all framed by a brilliant azure flash of ocean. Ever-changing, as dramatic and brilliant as a star of the silver screen, you may never want to leave.
Getting around Columbia
The lack of a major rail network means that travellers who have long distances to cover after cheap flights to Colombia will usually rely on buses. Car hire is also an option, with rental agencies with major international reputations available to you once you disembark from Colombia flights. Public transport is very efficient in the larger cities and there is even a metro service in Medellin.
Flights to Colombia
A flight to Colombia will vary in length depending on whether you have to make a stopover, but in general you will be looking at around 11 to 13 hours in the air, plus added time for changing planes. All cheap Bogota flights land at El Dorado International Airport, which is itself about 25 minutes outside the city centre. Meanwhile a flight to Barranquilla will land at Ernesto Cortissoz International Airport.
Where to visit
The only way is up - make your way up to the mountains where you'll find the real heart of Columbia - the alpine cities of Bogota, Medellin and Cali. Here, the culture is still relatively unaffected by outside forces, with good roads and a clear influences from the Caribbean pace of life, no doubt caught on the winds from the nearby Caribbean coast.
Sweep into the town of Villa de Leyva to hike into the wilderness or stay put and experience the historic architecture which defines it. The coastline within the Parque Nacional Tayrona is the place to go for pristine beach based action.