Find Cheap Flights to
Croatia
Finding Cheap Flights on dealchecker:
Croatia
While July to August is peak season, you can avoid the high flight prices and still enjoy Croatia's warmer weather from April to May and September.
The main international airport in Croatia is Zagreb while those in Rijeka, Split, Zadar and Dubrovnik are used mainly during the busy summer seasons.
Croatia Airlines, British Airways, Norwegian, Ryanair, easyJet, and Jet2 all fly direct to Croatia from the UK.
Flight Destinations in
Croatia
or select where you want to fly from
Cheapest Flight Deals to
Croatia
Cheapest flights departing in the next six weeks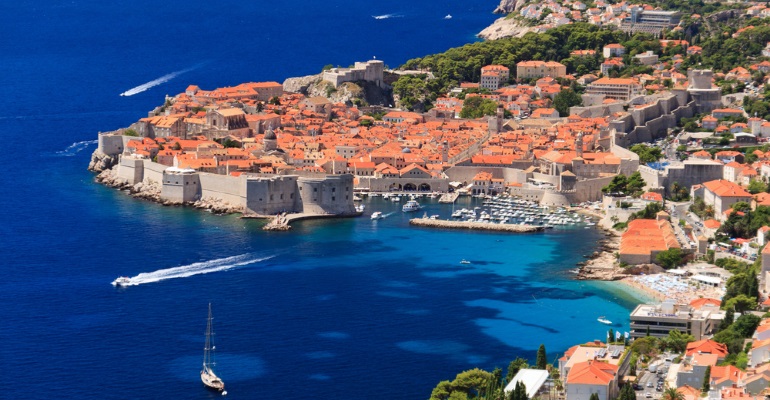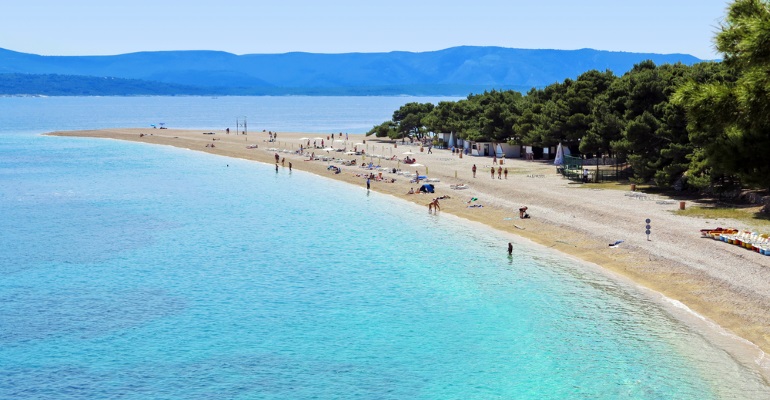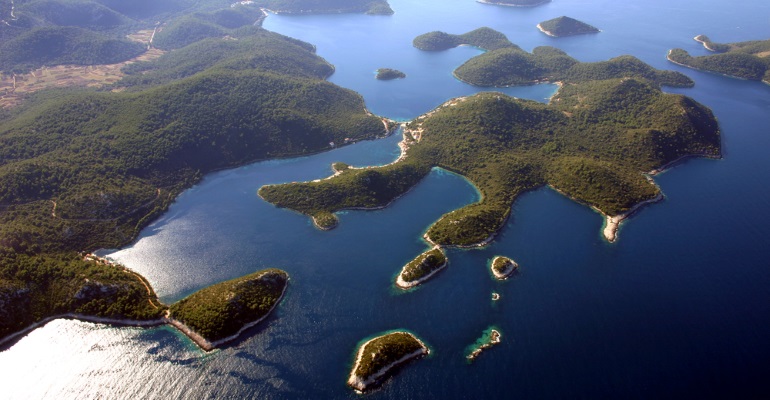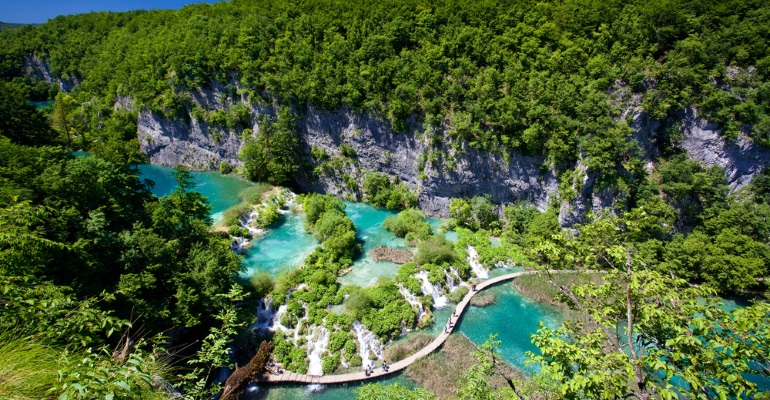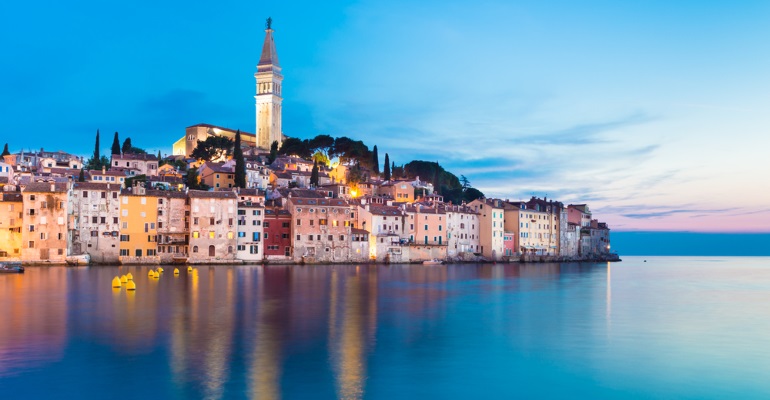 Approx 3 hours

Croatian

Croatian kuna

+ 1
Set on the east coast of the Balkan peninsula, with the deep blue and green water of the Adriatic Sea at its shores, Croatia has become an increasingly popular holiday destination in the last decade. Set outside of the Eurozone, Croatia is one of Europe's cheaper destinations and with sunny beaches, stunning coastal scenery and a unique history and charm, it's no wonder that the crowds flock to its towns and cities. Avoid the summer months to get cheaper deals and experience a more laid-back, slower-paced Croatia; however, if you're intent on partying by the beach and enjoying the full strength of the Croatian sun, you certainly won't be disappointed if you visit during July and August in 2018 or 2019.
Getting Around Croatia
If you're planning on travelling around Croatia, you'll find the vast network of buses invaluable. There are a lot of private firms operating services including Croatia Bus, Samoborcek and Polet, and services are generally punctual and clean. Coach timetables are available online, although they are not always accurate, so you should allow extra time at the bus station; buying tickets and finding accurate timetables can be a bit of a mission in some places! There are some trains available, but there is no extensive rail network in Croatia. The rules on renting vehicles are relatively relaxed so you can easily hire a car and explore the country in detail without having to rely on the scheduled services. Ferries are a cheap, scenic and slow way of travelling the country. Speedy passenger-only hydrofoils and car ferries will get you to and from the many islands which dot the Adriatic Sea, but be careful if you're travelling out of season - many services cease for the winter. If you're after a sea adventure, why not consider embarking on a sailing tour!
Flights To Croatia
Depending on where you are departing from in the UK, it will take between two and three hours to reach your Croatian destination by plane. Many low-cost airlines such as Wizz Air, easyJet, Ryanair and Jet2 all offer Croatia flights that depart from a variety of UK airports such as London Gatwick, Manchester, Liverpool and Bristol, so it won't be hard to find cheap flights to Croatia.

The country's busiest airports are found in the capital city of Zagreb as well as the historic coastal towns of Split and Dubrovnik. Once you've landed, all Croatian airports will have a variety of transport options available for onward travel, such as public buses, taxis and private transfers. If you are getting a bus from Split airport to the city centre, be aware that you buy tickets from the kiosk just outside the airport building.
What To See In Croatia
Varazdin may no longer be the capital of Croatia but it's still home to some stunning architecture which is kept in pristine condition, helping the past come to life. Zagreb is the real cool cat of the Croatian club scene, giving you stylish art galleries to experience in the day before the nightlife keeps you up all hours. The Plitvice Lakes National Park, a couple of hours drive away, is a relaxing, natural place to spend some time where waterfalls and liquid expanses stretch before you.

For an upmarket holiday vibe, make your way to the city of Split on the Dalmatian coast and then take a ferry to the island of Hvar. Here you'll find plenty of super yachts and young tourists looking for a cocktail in the sun and there is certainly no shortage of parties and festivities. Carpe Diem Beach is a notorious party hotspot set on its own island. Boats run from from Hvar Town whenever the club is open.

Be sure to check beforehand what happenings are taking place in Croatia during 2017 and 2018, as you may get to have a uniquely Croatian experience! During February, carnival festivities take place throughout the entire country but the Rijeka Festival is a particular highlight. Both the Split and Dubrovnik Summer Festivals kick off in July and continue through August; if you are in the cities you will be treated to fireworks displays and many open-air music, theatre and dance performances. For the truffle lovers, during September and October, the northern region of Istria has many truffle-themed events happening on weekends all designed to celebrate the truffle!