Find cheap flights to
Cyprus
Finding Cheap Flights on dealchecker:
Cyprus
There are two main airports in Cyprus - Paphos and Larnaca International Airport, with the latter being nearer to the country's capital of Nicosia.
Fly into Larnaca International Airport if you're looking to stay in resorts such as Ayia Napa, Protaras and Nissi Beach.
If you're looking for a last-minute winter destination, fly to Cyprus in November to March. While it is the rainy season, there isn't much and you'll find cheap flights easily. If you'd rather go when it's slightly warmer, spring is a good compromise.
Flight Destinations in
Cyprus
or select where you want to fly from
Cheapest Flight Deals to
Cyprus
Cheapest flights departing in the next six weeks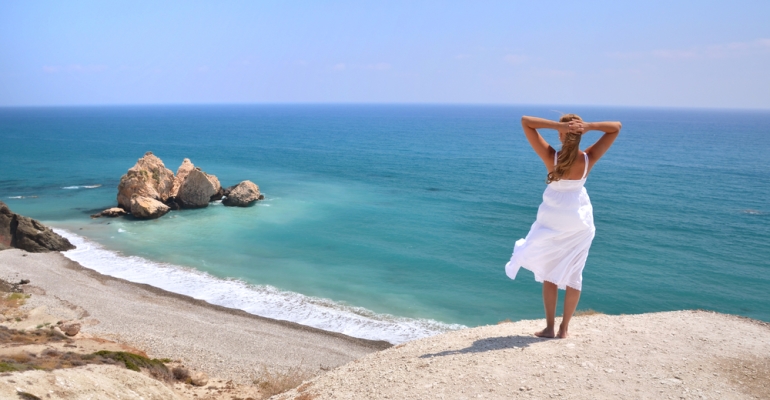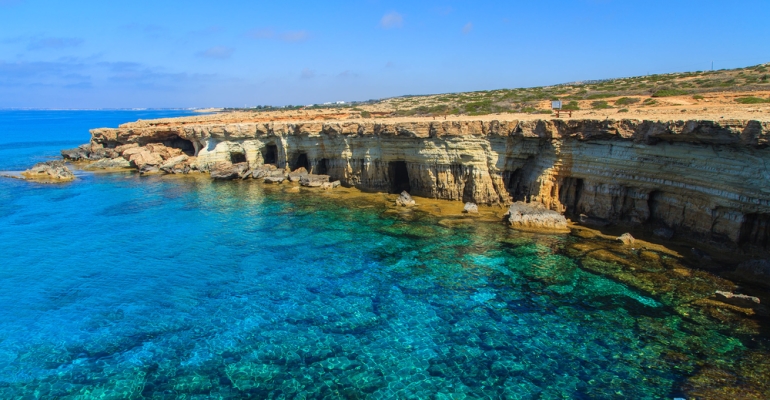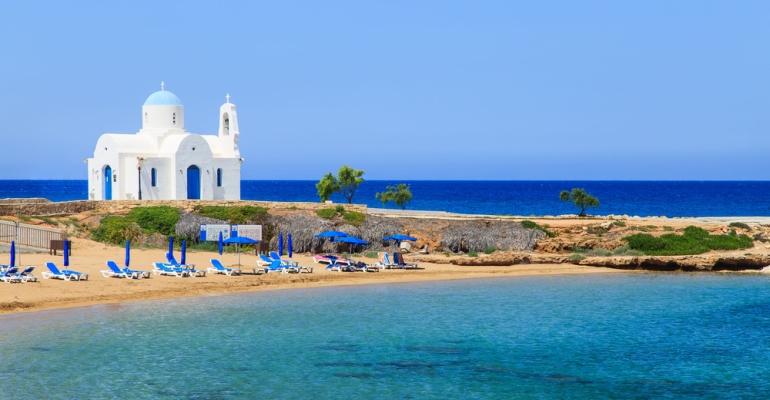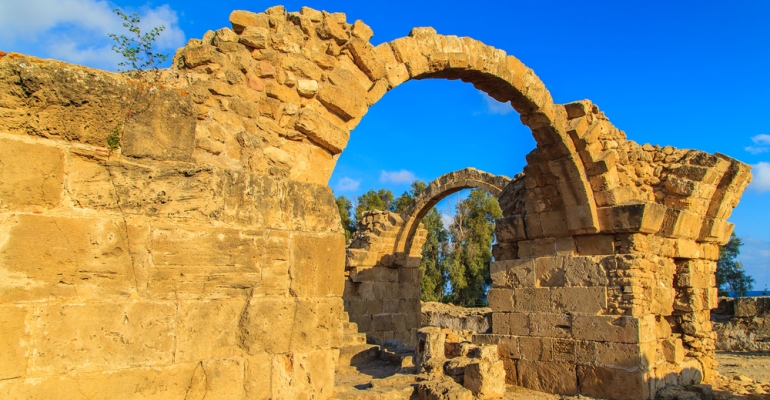 5 hours

Cypriot Greek

Euro

+ 2
It wasn't that long ago that Cyprus was a very expensive destination to get to, but with low-cost carriers competing for business, it's now cheaper than ever. Prices are more comparable with its other Mediterranean counterparts such as Turkey, Greece and Malta. Once upon a time it was more expensive than a flight to Dubai! So now is definitely the time to take advantage of the great prices on Cyprus flights.
Spanning hundreds of miles of beautiful coastline offering sandy beaches, eye catching ancient ruins and great nightlife, this pretty island is not one to be missed. You can even try your hand a bit of skiing if you catch a flight for some winter sun! So get booking and organise yourself a holiday in Cyprus.
Cyprus doesn't have the cultural boundaries it once had, but it's still worth knowing what part of Cyprus you're going to. Northern Cyprus is Turkish, with the rest of it being Greek. This will also help you book the right airport for your flight.
If you want to go to Northern Cyprus, then head here to book your holiday. Expect to fly into Ercan.
Cyprus is pretty small and easy to get around using a hire car so it can be worth saving some spending money by driving slightly further - plus you get to see more of the island.
Direct Flights to Cyprus
Around 12 airlines offer direct flights to the island, so it's not difficult to get to. One of the most popular airports to fly into is Paphos, due to the city's sandy beaches and fascinating ancient ruins. Flight time here from London lasts around four hours and 25 minutes. Those planning to enjoy an all inclusive getaway in Aiya Napa are likely to fly into Larnaca, with airlines like easyJet and British Airways offering flights here with around a four-and-a-half-hour duration.
Other UK cities which offer direct routes to Paphos are Manchester, with a flight time of around four hours and 45 minutes, and Edinburgh, which you can fly from into Paphos in just under five hours.
easyJet offers flights to Paphos from five UK airports, with other options including Bristol, Edinburgh and London Luton. It's also worth checking out routes with Monarch, which offers routes from Leeds-Bradford and Birmingham as well as four other airports.
Flying to Cyprus
Expect your flight to Cyprus to take between four and a half and five hours, depending where you're flying from. There are direct flights to Cyprus from London, Manchester, Leeds, Liverpool and Birmingham airports.
Another change in the way we Brits are enjoying Cyprus is a move away from package holidays. Don't worry, there are still plenty of bargain package deals available for 2017, but it's also easy to book your flight and accommodation separately to tailor-make your stay.
Use our search tool to find and compare some great prices for flights. One tip is to compare flights to both Larnaca, which lies in the south, and Paphos in the west to be sure you're getting the best rates. It would take about an hour and a half to drive between the two.
What to do in Cyprus
Cyprus is packed with things to do - that is if you can drag yourself away from the beach! The weather is warm and sunny all year round, so most activities are outdoor ones, apart from the legendary nightclubs in Ayia Napa, where you can head to if you fancy shaking a leg!
Snorkelling fans should take a trip to Cape Greco, and culture enthusiasts will want to explore the intriguing Archaeological Park in Paphos. Cyprus flights book up quickly in the summertime, so make sure that you book early! Of course, you could visit away from the peak season; the weather is beautiful all year round!
Whatever time you decide to go, here are five 'must do' things for you to consider when booking a cheap flight to Cyprus
1. Take a trip to the Troodos mountains, which are located in the centre of Cyprus. They are great for hiking in summer and skiing in the winter! The highest peak is Mount Olympus. Don't forget to check out some villages. Head to Pistillia region where eclectic villages cling to the mountains, and visit Kykko Monastery for spectacular views.
2. It's worth making a detour to Aphrodite's Rock. This unusually-shaped rock on Paphos shoreline is said to be the birthplace of Aphrodite, the Greek Goddess of love. The beach also happens to find itself in a very pretty setting.
3. Located close to Episkopi, in one of the most beautiful spots in Cyprus, you will find the ancient city of Kourion. The ruins are extensive and include mosaics, baths and many other buildings, you can almost picture it as it was in 365AD. The restored Greco-Roman theatre is not to be missed! It has a view of the Mediterranean as its backdrop and plays are frequently performed throughout the summer.
4. Waterworld is a water-based theme park located in Ayia Napa and it's the best known attraction in Cyprus, thanks to its award-winning status. It boasts 18 attractions set in the world of Ancient Greece with rides named after popular Greek myths. So you can get lost in the Minotaur's Labyrinth, or be daring with Apollo's Plunge and Zephyr's Breeze. It's guaranteed to please the biggest thrill - seekers with its interactive games and rides.
5. How about diving in Protaras? The Mediterranean is clear and warm around Cyprus, meaning that conditions are ideal for snorkelling or scuba diving. A great combination of sandy beaches, calm conditions, shipwrecks and a rich underwater life in Protaras make this resort on the south-east coast the centre of diving on Cyprus.