Find cheap flights to
Israel
Finding Cheap Flights on dealchecker:
Israel
Travelling to certain parts of Israel can be risky, and you should always check with the FSO before booking a flight.
A flight to the modern, bustling city of Tel Aviv will take around five hours, with low-cost airlines like Easyjet flying there frequently.
May is a great month to visit Israel, with highs of around 25°C ensuring you'll be able to enjoy the sights while basking in the sun's pleasantly warm rays.
Flight Destinations in
Israel
or select where you want to fly from
Cheapest Flight Deals to
Israel
Cheapest flights departing in the next six weeks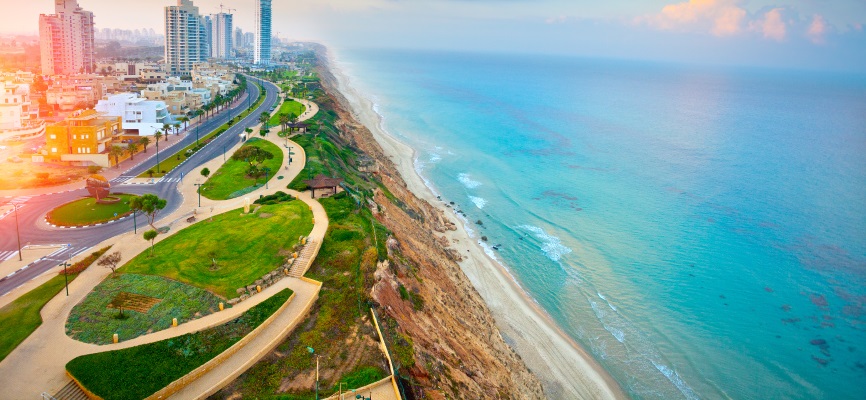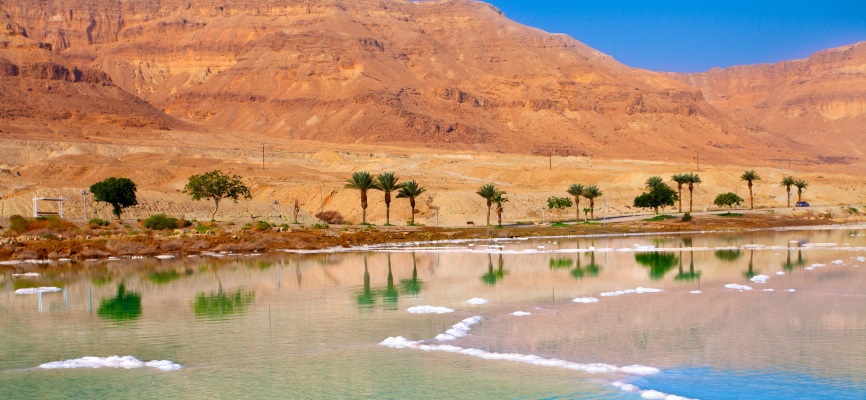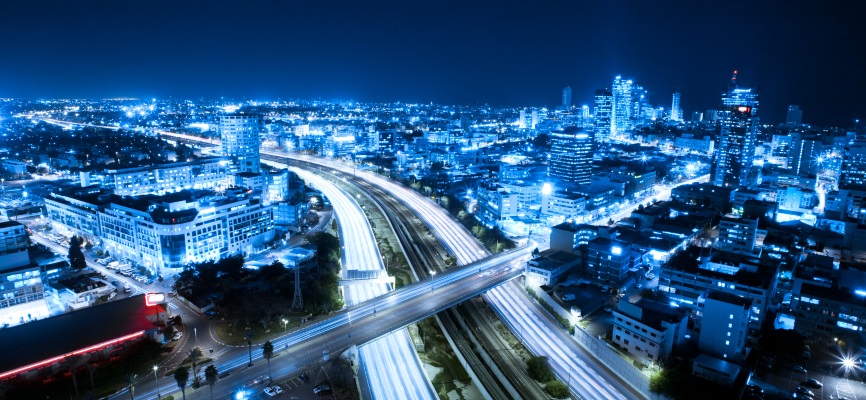 5 hours

Arabic & Hebrew

Israeli new shekel

+ 2
Israel may be small in size, but it's home to some of the most ancient and sacred sites in the world. Set in a baking hot climate, Israel is one of the more diverse places you will visit, with people of different religious backgrounds converging to populate this historical and proud country. For a step back in time, visit the ancient cities of Jerusalem, Galilee, and Nazareth, while Tel Aviv will keep you on your toes with its vibrant party scene. Relax in the calming waters of the Dead Sea before taking in the shopping and culture of Haifa or the beach scene at Eilat, a popular tourist destination. Wherever you go, you will be sure to experience a unique holiday as you explore all that Israel has to offer.
Getting Around Israel
There are a large number of bus services within Israel's major cities, with bus companies such as Egged (West Jerusalem), Dan (Tel Aviv) and a number of Arab-run companies in operation. Be aware that during Sabbath (Friday evening to Saturday evening), there are very limited public transport services available. Bus fare is inexpensive and students with an International Student Identity Card should be eligible for a 10% discount on most routes. If you don't speak or read Hebrew, using the bus system can be a little daunting, but simply ask fellow passengers for help!

Another alternative is to catch a minivan, known as monit sherut. They are faster than buses, operate during the entire week and are best for those travelling in groups. If you are travelling longer distances, it may be best to use Israel's gradually improving rail infrastructure. Although more expensive than bus fares, the trains are quicker and more comfortable.
Flights To Israel
Airlines such as British Airways, El AL Israel Airlines and low-cost carrier easyJet all run flights to Tel Aviv, so if you book well in advance, it shouldn't be too hard to find cheap flights to Israel. Generally, Israel flights should take about five hours from the UK. Most arrivals to Israel fly into Ben Gurion International Airport in Tel Aviv. It's a 20-minute drive into the city centre, and about 40 kilometres from Jerusalem.

Israel's second international airport is at Ovda, which is closer to Israel's popular Red Sea resort, Eilat. It is also possible to catch internal flights to Haifa, but you may find it simpler to drive from Tel Aviv.
What To See In Israel
As Israel's second largest city and home to the country's major international airport, Tel Aviv is a great place to spend your first few days. The city has much more of a cosmopolitan flair than the rest of Israel and you will definitely have company if you choose to spend your nights partying hard. If you're visiting during the summer months, brave the crowds and bask in the sun at the local beaches or enjoy a burst of adrenalin at one of the water parks.

For more of an authentic, historical experience, you simply must spend time in Jerusalem, the capital of Israel. Jerusalem is a surprisingly green city nestled amongst gently rolling hills. The Old City area is a World Heritage Site supported by UNESCO and it's considered to be holy by three major religions, bringing an intensity of atmosphere to its relatively small expanse. Make sure you visit the Dome of the Rock, a gold-topped architectural beauty that houses a rock sacred to both the Islamic and Jewish faiths; sitting atop Temple Mount, this will be a hard sight to miss. Within walking distance is the City of David, the birthplace of Jerusalem and now an archaeological park that will satisfy the history buff in everyone. Wear your wellies and travel the length of the Tunnel of Shiloh, a long water tunnel built in 701 BCE.

Bit tired after your exploring? Make the trip to the inland Dead Sea, famous for its high salt content, making you extra buoyant when you floating in the water! The Dead Sea area is also a hub for health therapies, with the sea's water and mud properties being harvested and used for skin ailments and cosmetics. There are also a number of nature parks in the area such as Masada National Park, Qumran National Park and Ein Gedi Nature Reserve.