Find Cheap Flights to
Mexico
Finding Cheap Flights on dealchecker:
Mexico
Flying to Mexico between November and May means you can get the cheapest price without sacrificing your desire for warm weather.
Mexico has more than 20 airports which makes it easy to get around the country. To make it even better, Mexico's domestic flights are relatively cheap too.
Festivals, such as the Day of the Dead, are a popular time to visit for lots of tourists which can hike up the flight prices. If you want to fly during these times, book in advance to get the cheapest price.
Flight Destinations in
Mexico
or select where you want to fly from
Cheapest Flight Deals to
Mexico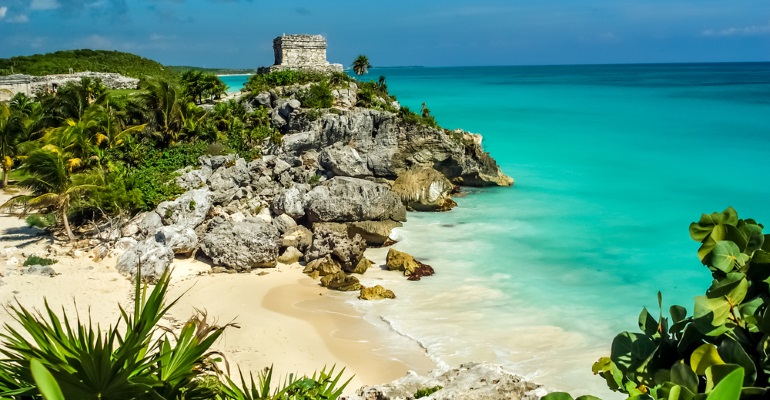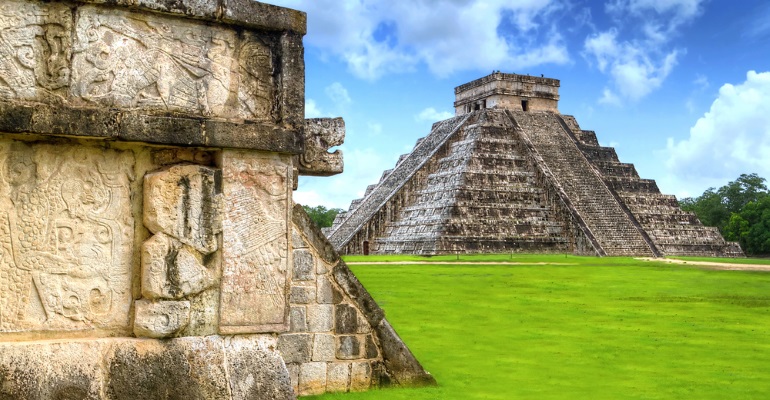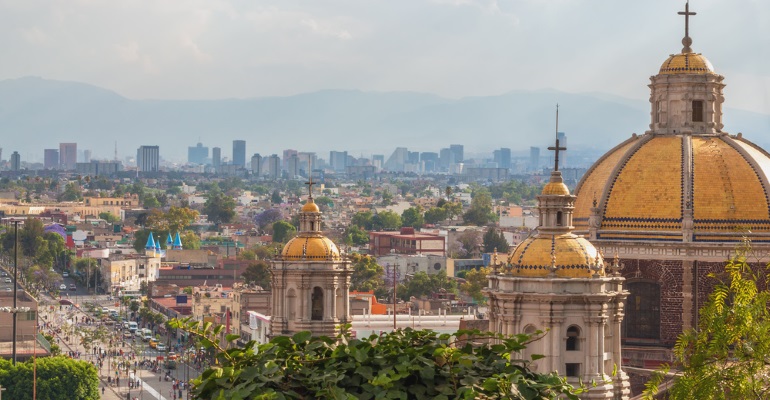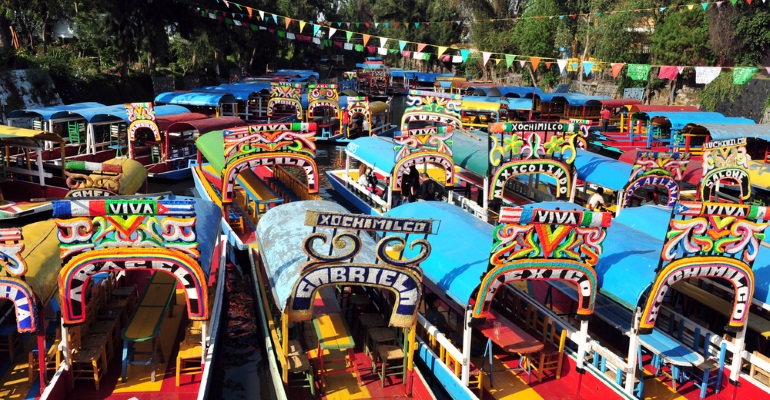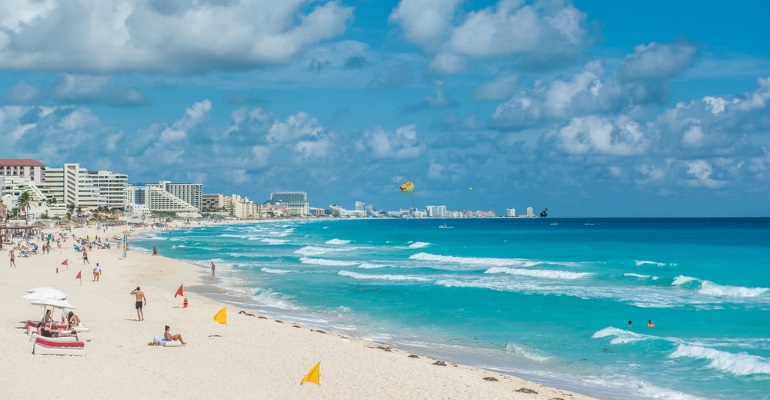 10 hours

Spanish

Mexican peso

- 6
Mexico is often perceived to be a place of deserts and sombreros but this diverse country has much more to offer tourists, from beautiful beaches to dense, wildlife-filled jungles. With great food, fine weather and natural assets to make other countries blush, Mexico flights are a ticket to paradise.
Direct flights to Mexico
The two Mexican destinations offering direct routes from the UK are the capital, Mexico City, and Cancun, a popular all inclusive beach resort. Direct flights two these two places will last around 11 hours, and can be booked throughout the year due to the country's popularity as a winter sun destination.
British Airways fly to Mexico City from London Heathrow, and Thomas Cook Airlines fly to Cancun direct from London Gatwick and Manchester. It's worth doing your research in advance if you want to find the cheapest direct flights to Mexico. Some times during the year are more expensive, like the notorious spring break weeks in March and April.
Indirect flights, though sometimes cheaper, add hours onto a journey. So if you want to spent less time in airport departure lounges, book a direct flight. If you hunt around, you can sometimes find them for cheaper.
Getting Around Mexico
To get around after a flight to Mexico it makes sense to rent a vehicle from the airport at which you arrive. Rental firms with international reputations are present, alongside budget local operators who will be very competitive when it comes to pricing. The cities are usually serviced by public transport systems but taxis might be the quicker, more efficient way to get around.
Flights To Mexico
Cheap flights to Mexico can take up to 12 hours, and flight times will vary depending on your destination airport. If you're looking at cheap holidays in Cancun then you will be there in 11 hours provided the flight is direct, whilst some Mexico flights will require that you make a connection in the USA.
What To See In Mexico
Mexico City is vast and diverse, with Aztec relics and great cuisine, but you can have a more relaxing holiday in Oaxaca which is no less artistically endowed than its distant sibling. The jungle around Palenque, which houses temples erected by Mayan settlers thousands of years ago, is one of the most enlightening areas of Mexico. For those looking for coastal fun there is Puerto Escondido, where beach living and excellent nightlife are on offer during Mexico holidays.