Find Cheap Flights to
Morocco
Finding Cheap Flights on dealchecker:
Morocco
There are regular flight routes from the UK to Marrakech, Agadir, Casablanca, Fez and Tangier.
Flights in April to June and November to September are off-peak and therefore cheaper. You get to escape the crowds while still enjoying great weather!
Marrakech's airport is only four miles from the city centre while Agadir airport is 13 miles away. Make sure you book transfers or research taxi prices or bus timetables before you fly. There are also no direct flights to the seaside resort of Essaouira - you have to fly to Marrakech and rent a car or taxi that will get you there in around two and a half hours.
Flight Destinations in
Morocco
or select where you want to fly from
Cheapest Flight Deals to
Morocco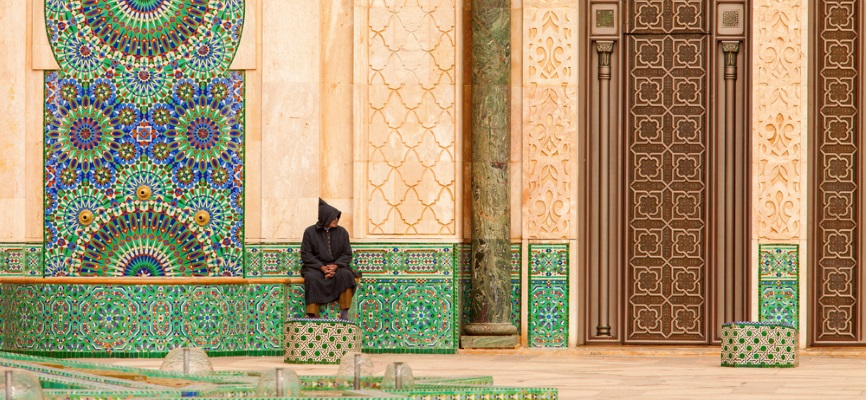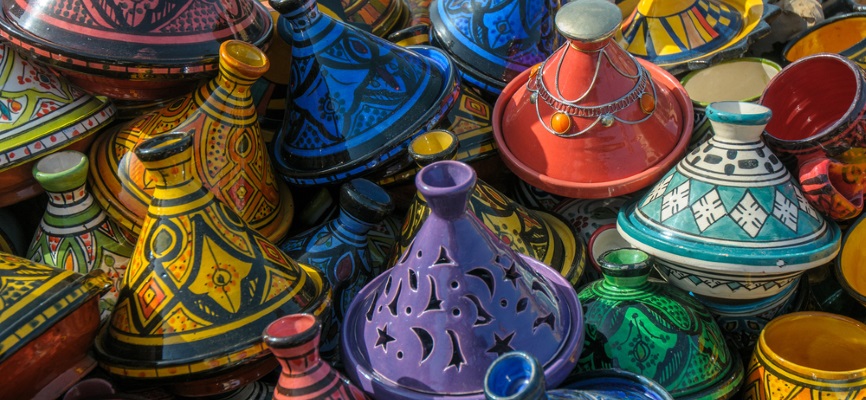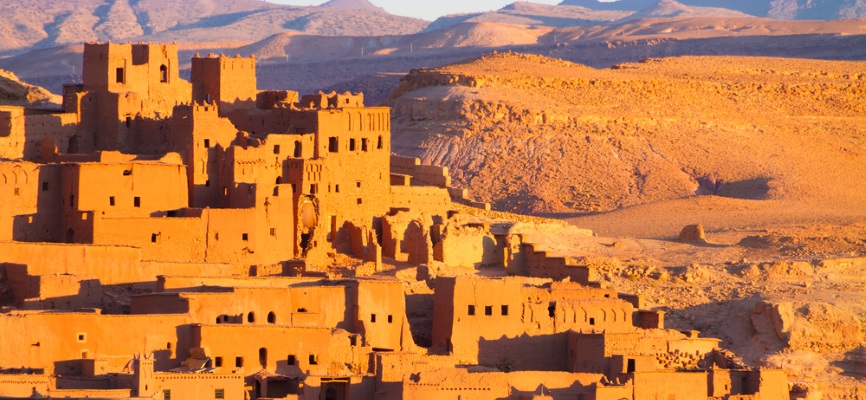 5 hours

Arabic & Berber

Moroccan dirham

0
Morocco stretches from the Mediterranean coast of North Africa to the Atlantic coast down as far as the Sahara Desert. It's a place which has always inspired the imagination thanks to its fusion of French, African and Arabic influences. This makes it an exotic destination but one that's close to home, as flights to Morocco take no more than around four hours.
Morocco has plenty to offer for all sorts of travellers and holidaymakers. There are beaches, great places to go surfing, fantastic cultural destinations and stunning scenery, as well as amazing shopping and delicious food. It's cheap to stay and eat here, and with cheap flights to Morocco on the rise, any destination here is a great alternative to a city break in Europe or one of the tried-and-tested beach resorts of Spain.
There are so many different ways you can enjoy yourself after Morocco flights, from spending your days wandering through exotic markets haggling with merchants or exploring tiny streets before returning for a rest in your authentic riad to taking a camel trek through the desert or hiring a car and heading off to explore the Atlas Mountain villages.
How to get to Morocco
There are plenty of direct flights to Morocco from London, Manchester, Belfast and more destinations appearing all the time, plus indirect flights from other airports too. Depending on which airports you are heading to, a flight to Morocco takes on average three and a half hours.
Recent years have seen more and more low cost carriers offering cheap flights to Morocco, which has meant that prices have plummeted. This is great news, and with our search comparison tool and flexible travel dates you might not be able to believe how cheap the flights to Morocco are!
When you touch down at your arrivals airport, don't expect there to be much in the way of public transport to take you onwards. Instead look for petit taxis, which are the local taxis, rather than a grand taxi to take you between towns, and hop on in. These are usually just road cars with special markings and a meter, which you should make sure is working before you get going!
Some hotels, especially the more luxurious ones, will offer free shuttle transport, which can definitely take the anxiety out of getting to your hotel. If you want to hire a car and drive it around, you will find the main roads are fairly well signposted and cared for, but the smaller roads are likely to be in bad repair. Expect erratic driving but if you're sensible you should be fine.
What to do in Morocco
Once you've grabbed yourself a bargain and booked your cheap flights to Morocco you'll need to work out what type of Moroccan holiday you fancy. The main cities all offer amazing accommodation in fabulous riads, which are traditional multi-storeyed home buildings. Rabat, Casablanca, Marrakech, Fez or Tangiers all boast amazing markets where you can pick up all manner of souvenirs crafted by skilled artisans - but be prepared to haggle hard!
Although Morocco is a Muslim country you will find that alcohol is served in many restaurants and hotels and the bigger cities boast good nightlife as well. Family friendly beach resorts can be found around the coastline but watch out for the high season as it's hard to find cheap flights to Morocco at this time. The more adventurous should head for the desert which is dotted with oases, whilst the mountains are great for trekking and even skiing! If you didn't find the flight deal you wanted why not use our holiday search to find a package holiday in Marrakesh?
When to go to Morocco
Depending on where you want to go in Morocco, there will be a good time of year to get cheap flights at the same time as getting the best of the weather, although this is not necessarily the same time as heading elsewhere in the country! The weather along the coastal areas in the north is pretty good all year round, but the hot summer months are usually the best time to get cheaper flights to Morocco, and in particular Marrakech if you can stand the heat. But this is the worst time for heading to one of the resorts, choose winter or the shoulder seasons for a better bet here.
October to April is a particularly popular time to visit Marrakesh and although it may be the best time to find the cheapest flights to Morocco, Marrakesh may be a different story. Whilst if you're after a trip further south, it's best to avoid the summer even if you find cheap prices as the heat will be too much for most people. Instead pick spring and autumn to avoid the peak winter months.