Find cheap flights to
Nigeria
Finding Cheap Flights on dealchecker:
Nigeria
There are four main international airports: Murtala Muhammed in Lagos, Nnamdi Azikiwe in Nigeria's capital Abuja, Mallam Aminu Kano in Kano and Port Harcourt International Airport in Port Harcourt.
Fly to Nigeria between November and March - you'll avoid rain showers and can enjoy the heat without the humidity.
Change your money to US dollars cash in the airport before you fly and avoid using credit cards due to issues with fraud.
'
Flight Destinations in
Nigeria
or select where you want to fly from
Cheapest Flight Deals to
Nigeria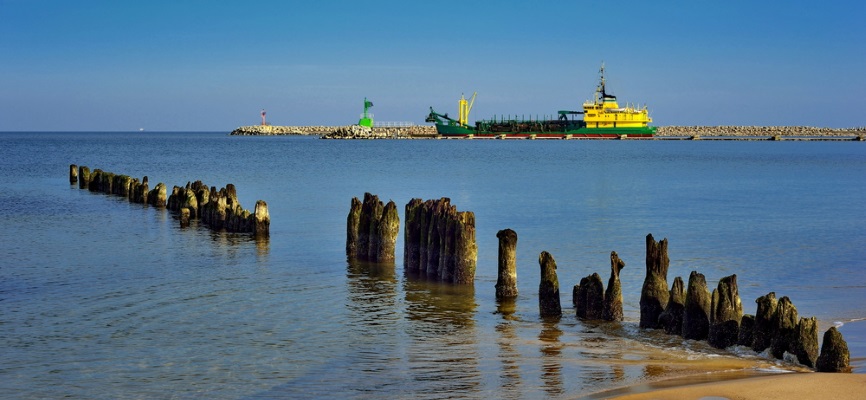 7 hours

English

Nigerian naira

+ 1
Nigeria is the most populous country in Africa, and despite being somewhat rough around the edges, it's a fantastic place to visit. It's full of culture, wildlife and natural beauty and boasts everything from beaches to mountains as well as a swathe of the Sahara Desert. Although getting on a flight to Nigeria is certainly not on the well-trodden tourist path, it will definitely make for a fun and memorable holiday.
Visiting Nigeria can often be a logistical challenge but persevere to dig beneath the typical stereotypes and really get to know the country. Be sure to visit lively cities such as Lagos and Calabar - chances are your Nigeria flights will take you to one of these - as well as heading out into the country to the game reserves, beaches or other attractions.
It's always best to safe than sorry, so make sure you check the Foreign Office Travel Advice for Nigeria before you book your flight or plan your trip - and again before you embark upon your Nigeria flight.
Getting Around Nigeria
Travel around after you arrive on Nigeria flights can be done by plane if you're travelling long distances, but is usually best done by road. Hire a car that comes with a driver, as this will keep you safer thanks to the driver's local knowledge, as well as stop you becoming a target for police to "fine" you on trumped-up charges so that they can benefit from your wealth! If you do drive by yourself, be sure to have a copy of your driving license to show anybody who stops you and be aware that the roads and the driving are erratic to say the least!
Flights To Nigeria
Flights to Nigeria from the UK can take anywhere upwards of six to seven hours, which is how long a direct flight takes. If you're looking for a cheap flight to a destination in Nigeria then it's a good idea to look really carefully at your itinerary because stopovers can be lengthy and savings fairly minimal in some cases.
The main arrivals points are into Abuja and Lagos, so expect flights to these Nigerian cities to be the most readily available, and therefore the cheapest. Since most tourists arrive into one of these two hubs, onwards travel will be reasonably plentiful, no matter where you want to end up.
A flight to Abuja will see you arrive into Nnamdi Azikiwe International Airport, which is just a few minutes outside Abuka, the capital of Nigeria. Meanwhile, cheap Lagos flights land at Murtala Muhammed International Airport, which is located under half an hour away from the town centre.
What To See In Nigeria
Nightclubs and museums have helped to make Lagos one of the key stopping points for visitors after arriving on cheap flights to Nigeria, whilst Kano is an unusual proposition. Surrounded by deserts, it was once an important trading post for the Sahara. The capital, Abuja, is also well worth visiting for its vibrant shopping, restaurants and nightlife. Here are our top attractions in Nigeria:
Osun Sacred Forest - This forest is sacred as it's the home of the goddess of fertility Osun, who is one of the many Yoruba gods. This UNESCO World Heritage Site is dotted with shrines and sculptures which honour Osun as well as many of the other Yoruba deities. It's the last existing one in the Yoruba culture and a visit here is really a great look at this cultural heritage. Remember to be respectful at all times and be sure not to contribute to the erosion which already plagues some of the scuptures!
Obudu Mountain Resort - If you can afford a couple of nights here, you will see a different side of Nigeria. Lush, cool and quiet, this mountain resort is a place for idyllic relaxation. Plus, the views from the 4km long cable car that take you to the resort are amazing!
Enugu - This town is both a beautiful place for some hiking as well as an important cultural centre for the Igbo people. Their annual festivals take place here, the main two of which are the Mmanwu Festival in November and the New Yam Festival held between August and October. For a view of the whole town, a walk up Udi Hills is a must.
Lekki Forest Reserve - Located on the outskirts of Lagos, this is a great way to experience the lush greenery and diverse wildlife in Nigeria without leaving city life for too long! Initiated as a project to stop mindless deforestation and urbanisation, today this is a great place to learn about Nigeria and enjoy a day of exploration. The nature trail boardwalk is one of the highlights.
Lagos Beaches - Lagos is known for its musical heritage, but the beaches shouldn't be overlooked. If you're staying here after you arrive on your Nigeria flight, make sure you visit Bar Beach, Badagry Beach and Tarkwa Bay Beach. Bar Beach is very central, so can be a little overcrowded at times, as well as a little seedy at night - it's not lined with bars though, although the name might suggest that. Tarkwa Bay Beach is best reached by boat and offers a secluded and peaceful day out. The beach is man-made and offers a sheltered bay with a small area that catches the surf. Badagry Beach is further away still, so you'll get an even more secluded experience.
Nature Reserves - There are numerous nature reserves across the country where you can spot everything from primates to elephants, leopards and antelopes. There are five main choices when it comes to visiting a reserve, and where you go will probably depend on how much travelling you want to do, where else you are going and where you arrive on your flight into Nigeria. Yankari Game Reserve is best for ecotourism, Gashaka Gumti National Park is the most popular and it boasts and incredible range of diversity. Other options include Kamuku National Park, Okomu National Park and Chad Basin National Park.
Millennium Park - Opened by Queen Elizabeth II, this park in Abuja was created to celebrate the Millennium. It's a great place for birdwatching, and it also boasts pretty walks and lovely lights after dark.