Find Cheap Flights to
South Africa
Tips for Finding Cheap Flights to
South Africa
South Africa has three main airports: Cape Town, Tambo (in Johannesburg) and Durban International Airport.
Fly to Cape Town for a sunny beach holiday from November to March. Or if you want to visit the KwaZulu-Natal coast and the Drakensburg Mountains, fly in via Durban.
Johannesburg is the best airport for Kruger National Park. Travel in May to October for incredible game viewing - it's a great destination if you want to see the 'Big Five'.
Flight Destinations in
South Africa
or select where you want to fly from
Cheapest Flight Deals to
South Africa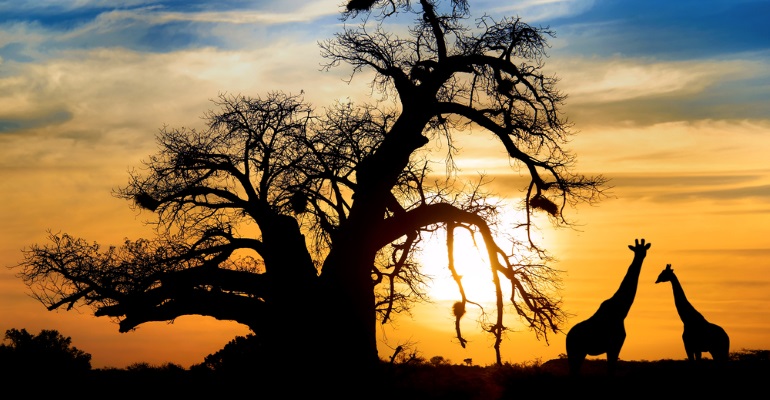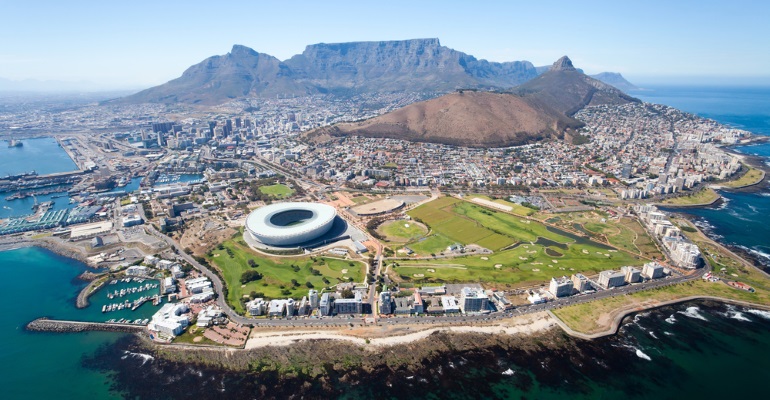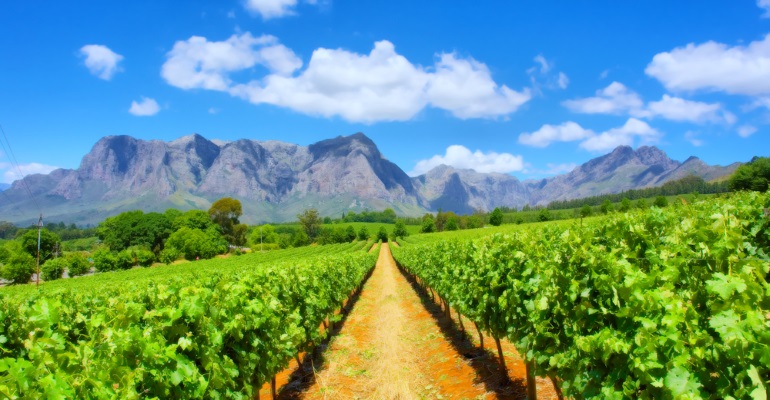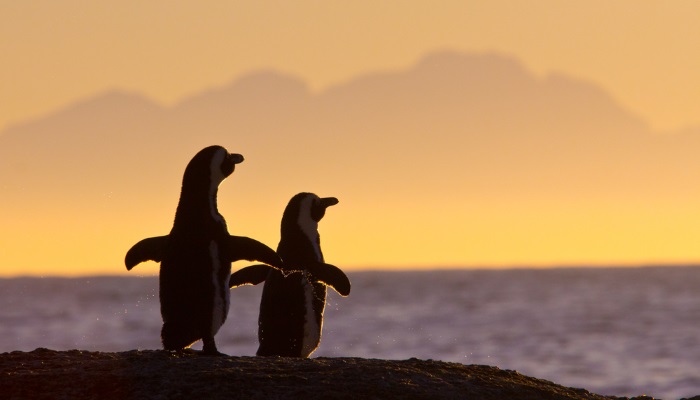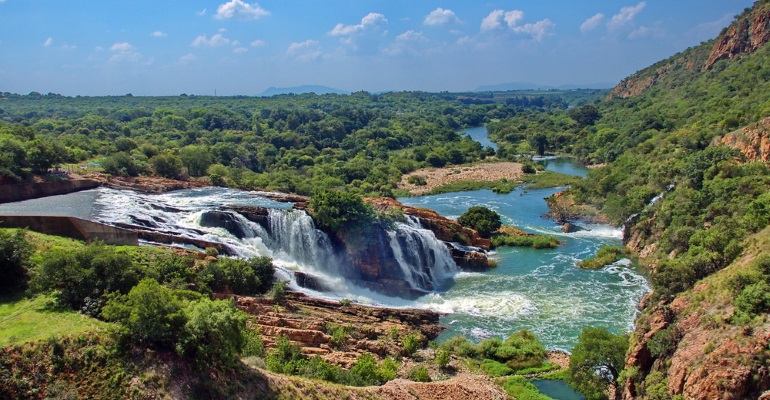 11 hours

English & Afrikaans

South African rand

+ 2
South Africa has always been among the most popular African holiday destinations, and its reputation was boosted following its success hosting the World Cup in 2012. This wonderful country boasts an incredible mix of big game spotting, jam-packed cities, stunning beaches and rich history. Direct flights to South Africa are rarely cheap, but our flight search comparison tool will help you get the best price available. And if you are flexible on dates and prepared to fly indirect then you can find some bargains.
South Africa is fast becoming one of the most sought-after honeymoon destinations too, with people visiting for everything from a week on safari to a self-drive holiday along the Garden Route or a chance to visit the Cradle of Mankind. This has led to a rise in the variety and amount of package holidays to South Africa, with flight and hotels included, as well as car hire sometimes.
The nation is officially classed as a Megadiverse Country, which means that you can experience all manner of landscapes in South Africa, from arid to mountainous, wetlands and coast. Once you put it that way, the cost of your South Africa flight doesn't look so bad after all!
Flights to South Africa
The climate in South Africa is mild throughout the year, with winter temperatures around 15°C and summer temperatures closer to 25°C. Of course, this doesn't hold true if you're heading into the mountains or the desert, so make sure you pay attention and pack accordingly!
That means that flights to South Africa are popular all year round, so finding a cheap South Africa flight deal can be tricky. To make sure that you're not paying over the odds for your flight deal, watch out for the South Africa school holidays - holidays at home are popular here, so this pushes up all the prices, no matter whether you're flying in from the UK or not. Plus, even if you can find a cheap flight at this time, expect to pay over the odds for your hotel!
Flights to South Africa usually take around 11 hours direct, depending on your departure and arrival airports. Many flights are indirect, so make sure that you check how long your stopovers are! If you're short on holiday time, booking a direct flight to South Africa may take a little more of your budget, but it can save you a whole heap of time!
Flights from the UK to South Africa land into any one of the 10 international airports, but you will often find that Johannesburg is the cheapest entry point, with Cape Town not close behind. Handily, these major cities are both great starting points for visiting much of this fascinating country. Don't expect plenty of public transport though, as even if you arrive into these major transport hubs you'll find it hard to come by. The best option is to hire a car in South Africa on arrival, so you can get about under your own steam.
Where to go in South Africa
With so many holiday options on offer in South Africa, it can get a little confusing, but that's why we're here to help. Some of the biggest attractions are dotted far and wide, so you can't really see them all! One of the best is Kruger National Park, which is one of the best places to spot game on the continent - how many of the Big Five can you spot?

Table Mountain in Cape Town is another South Africa icon. It draws hikers from all over the globe, and the views from the top are stunning.

To see a bit more, you can hire a car and drive the Garden Route, which will put you amongst beautiful greenery and stunning coastal scenery. Another way to plan your 2017 or 2018 South Africa trip is to head to one of the popular annual events. The Jeffrey's Bay surf contest could be the starting point for a surfing road trip, or you could hop on a flight over to South Africa for the ever-popular Mandela Day. Here's our quick guide to the main areas:
Cape Town & West Coast
With a great list of attractions headed by Table Mountain, Cape Town is on most people's itineraries for the wealth of things to do here, including the V&A Waterfront, Kirstenbosch Botanical Gardens and Robben Island. About an hour and a half away at Hermanus you'll find some of the world's best whale watching. If you want to get behind the wheel and explore, then starting with Stellenbosch in the Cape Winelands is a great way to do it.
Port Elizabeth & Centre
This part of South Africa boasts gorgeous beaches and lush greenery. Many people tour the area with a drive along the Garden Route and some of the most popular stop-offs are for the idyllic lagoon at Knysna and the many beaches and surf breaks that litter this coast. Make sure you visit some of the inland attractions too, such as the Addo Elephant Park, an hour from Port Elizabeth.
Durban & East Coast
Although holidays near Durban are popular with South African holidaymakers, this is something of an untapped area for foreign visitors. But there are many reasons why locals like to come here - not least Durban's Golden Mile of beaches, Zululand where cave paintings and rhinos live side by side, not to mention the fantastic dolphin and whale watching. Surfing fans will no doubt know this area as a fantastic surf region, whilst the Drakensberg Mountains will put hikers and animal lovers in seventh heaven.
Johannesburg, Pretoria & North
Johannesburg is the richest city in South Africa, and many cheap flight deals arrive here. It's definitely worth sticking around rather than heading straight off. Visit the Apartheid Museum in Johannesburg and the National Botanical Gardens in Pretoria, or hire a car to head further afield. The UNESCO site the Cradle of Humankind is one of the most important places in the world for discovering our first ancestors and if wildlife and nature is more your thing you'll be thrilled with Kruger National Park and the Blyde River Canyon Nature Reserve.