Find Cheap Flights to
Spain
Finding Cheap Flights on dealchecker:
Spain
You're spoiled for choice with cheap flights to Spain. There are more than 20 UK airports that fly to this sunny European country.
Avoid Spain's peak summer months to book your flight - everyone will be doing the same. Instead, aim for the shoulders months - March to May and September to November boast beautiful weather without the price tag.
Ryanair, easyJet, flybe and Jet2 fly out the most, concentrating on the beach resorts of the Costas and Balearic and Canary Islands.
Flight Destinations in
Spain
or select where you want to fly from
Cheapest Flight Deals to
Spain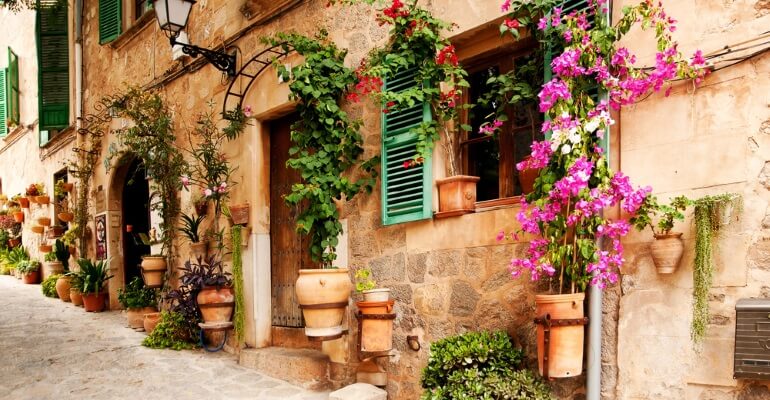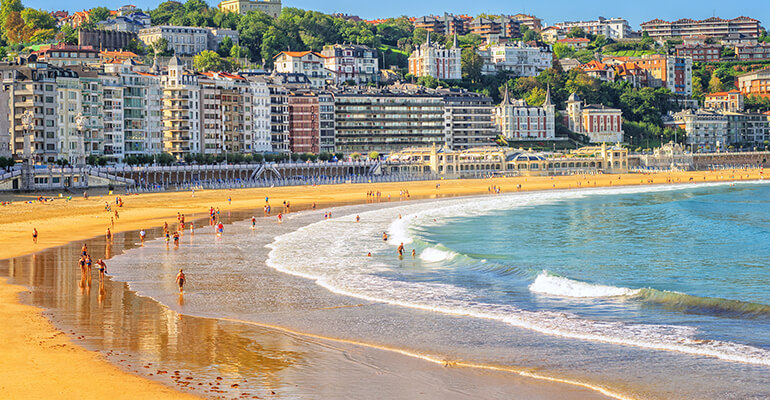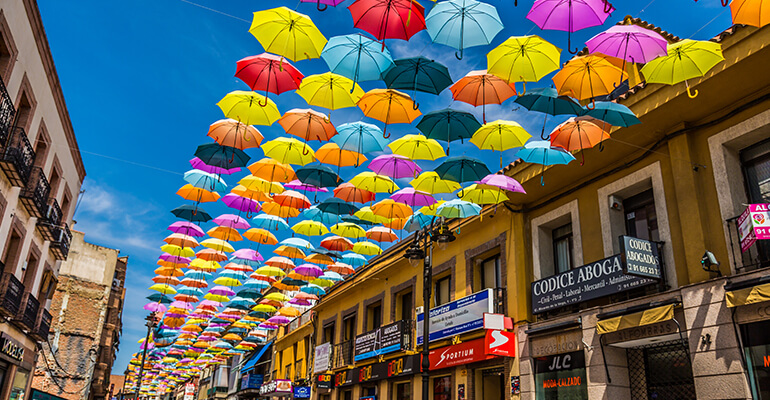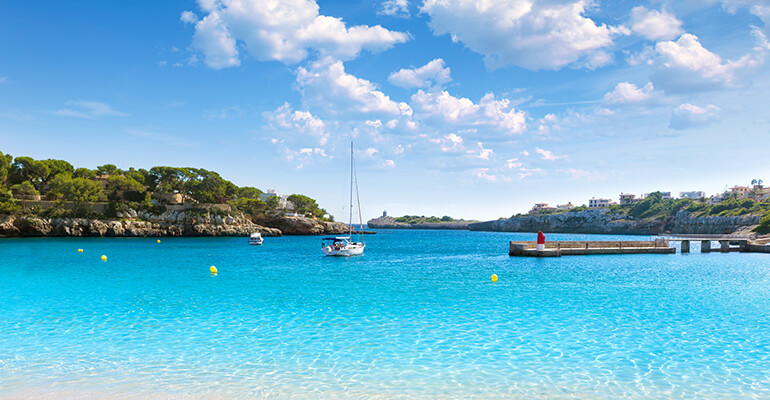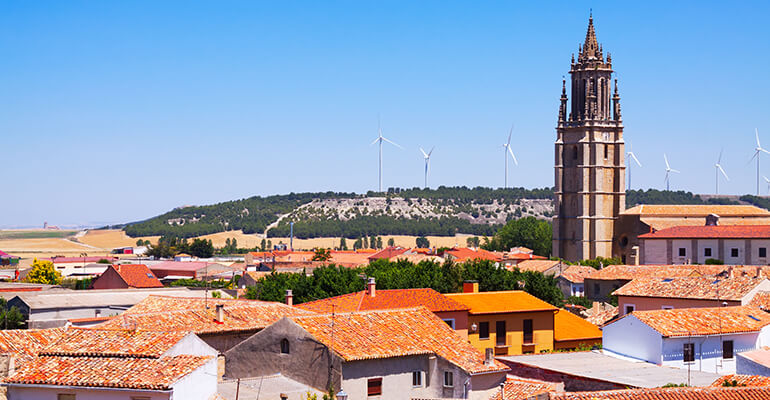 2 - 4 hours

Spanish

Euro

+ 1
Spain was one of the first package holiday destinations that became popular with us Brits, and not much has changed since. If you want a relaxing holiday in the sunshine, chances are it will start with a flight to Spain. The only difference is that many small villages that once had their main industry as fishing are now bustling tourist resorts with all the trimmings. It's not all about the beaches though, with great city breaks in Barcelona, Seville, Madrid, Valencia and more! There are so many locations to choose from, get yourself on a flight to Spain today!
Direct Flights to Spain
Spain is more than twice the size of the UK, and a direct flight to a city in the north like Bilbao is about an hour shorter than it is to Andalusian destinations like Malaga. You can fly to the south in just under three hours. If you want to fly to the Canary Islands, though, expect to be in the air for more than four hours. The Balearics are much closer, so if you fly direct to Menorca, for example, it should only take two and a half hours.
Since Spain holidays are so popular here in the UK, there are countless airlines offering flights from airports all over the UK. You'll find cheap direct flights with low cost airlines like easyJet and Ryanair throughout the year. And if you're after an all inclusive holiday to Spain, there's a good selection of charter airlines offering cheap deals too.
Flights to Spain
It's easy to find a flight to Spain, with regular departures to a whole raft of Spanish airports from across the UK. If you're after a beach-based resort break it's definitely worth looking at holiday packages as there are some great savings to be had, particularly if transfers are thrown in as well. Sometimes waiting until the last minute can pay off as well, as airlines rush to fill empty seats for cheap. Expect to be on a flight for between two and three hours, depending on where you're leaving from and which Spanish airport you're flying in to.
Where to stay in Spain
There is such a wide variety of places to choose from, you could have a cheap family beach holiday, a cultural tour, a nightlife-filled city break or even a skiing holiday! If you just can't decide then car hire is a great way to explore the area. The Costa del Sol, Costa Brava, Costa Dorada, Menorca et al are prime beach holiday destinations, with everything you could need for a comfortable holiday, whilst the north coast is known for its great surfing conditions. If you're after culture, try near the Alhambra for a chance to see this magnificent house, as well as the region near Granada.
What to see in Spain
Don't forget all the attractions inland in Spain, although once you set your sights on the beaches that can get tricky. The Sierra Nevada Mountains are beautiful and snow-capped in winter, and of course Barcelona, Valencia, Seville and more all offer memorable city break destinations. Use our hotel finder to get the best deal. Attractions like the Alhambra, the Prado Museum in Madrid, Park Guell in Barcelona, the Guggenheim in Bilbao and the Donana National Park near Seville are all sights you can definitely plan a holiday around. Need more advice?