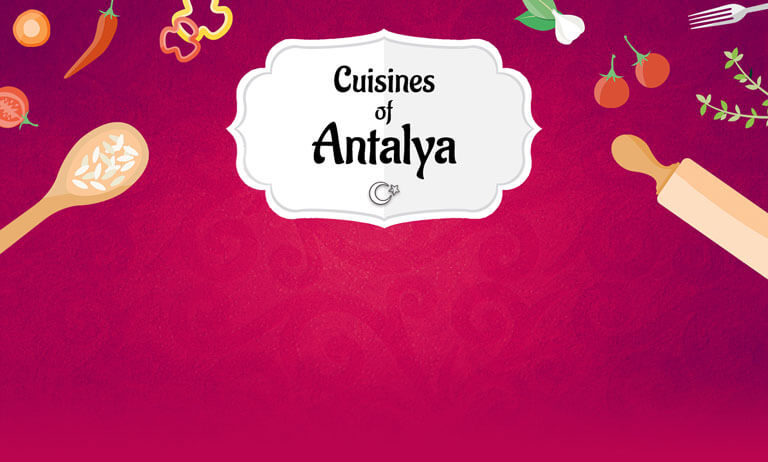 You can't sniff your nose at the delectable food that come out of Turkey. If you did, you'd fast be a convert. Here's where some of the best mouth-watering dishes from around the country are served in Antalya.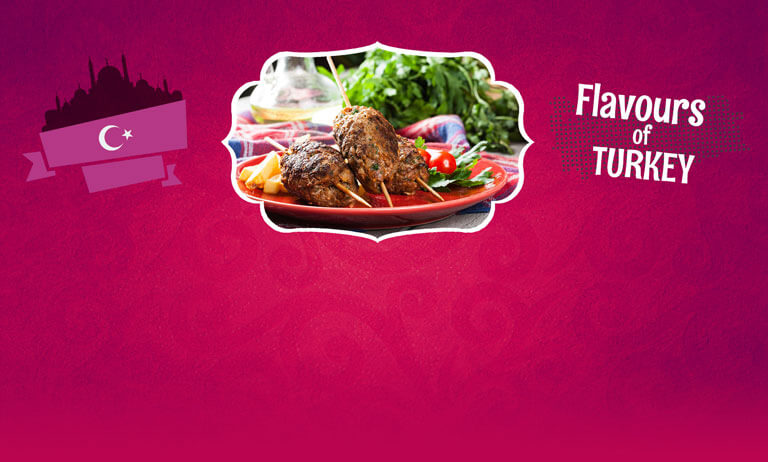 Kofte
Kofte is meatballs with a twist. Made of ground meat and seasoned with onion, herbs and spices, they're a favourite across Turkey. Bear in mind there are about 291 different kinds, with a varying range of meats and veggies - tuck in and find your favourite!
Dine at: Family-run Sim Restaurant for kofte served beside ancient Byzantine walls.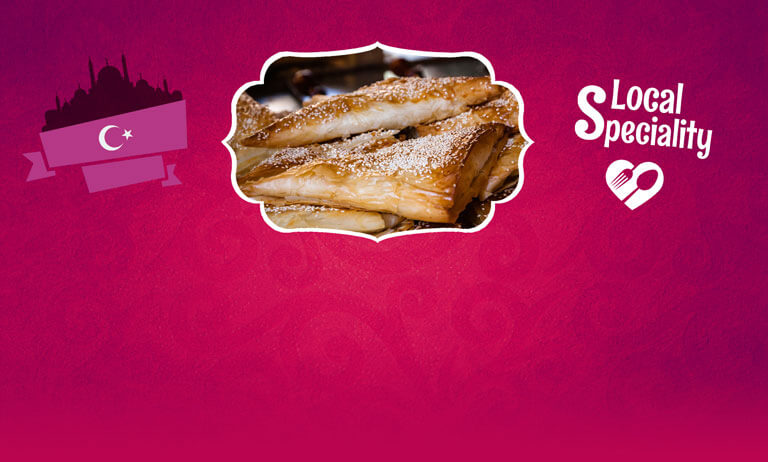 Phyllo
Phyllo pastry is layered, rolled or folded around ingredients that are usually white cheese and chopped vegetables, and then baked, steamed or fried. You'll have plenty of opportunity to eat these delicious morsels as they can be served at breakfast, lunch and dinner.
Dine at: Donkisot Borek and Manti. It's highly rated by the locals themselves - their borek is cooked to perfection.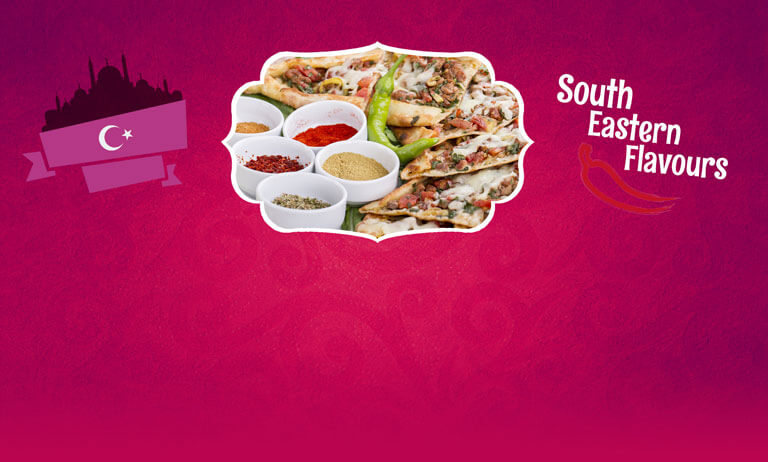 Pide
Forego any concoction of tomato, mozzarella and basil - pide is a Turkish take on pizza which is baked in a wood-fired oven. Melted white cheese, succulent pieces of lamb or tender spinach are all par for the course.
Dine at: Guneyliler for kilmali pide, topped with chopped meat.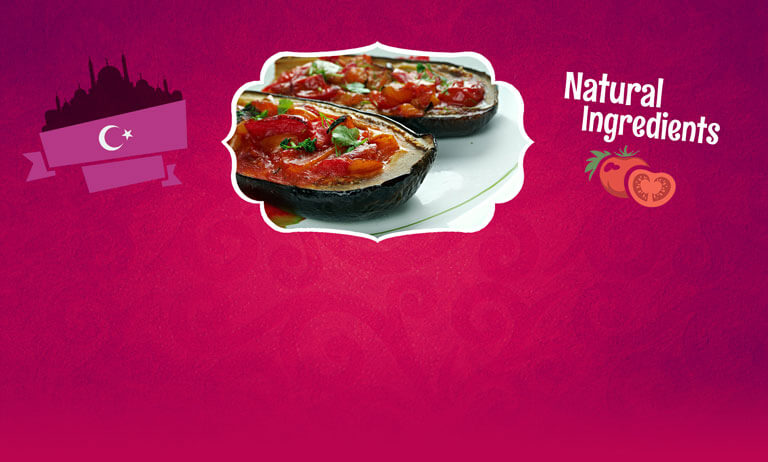 Imam bayildi
A dish so delicious it's said the first imam to taste it fainted (hence the fact that the direct translation is "imam fainted"). Braised eggplant is filled with a fresh concoction of onions, tomatoes and garlic (and minced meat can be added for carnivores).
Dine at: Yemenli restaurant in a peaceful courtyard, with pleanty of options for vegetarians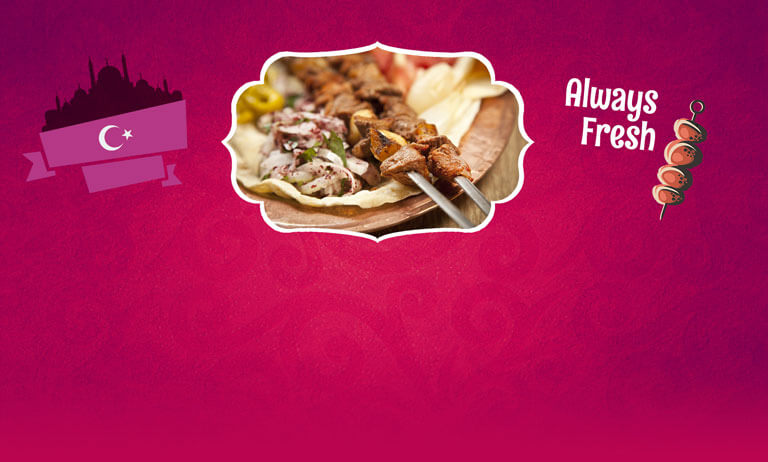 Kebabs
Have no fear - Turkey creates kebabs that are nothing like what we have in the UK. Try Adana kebab, spicy minced lamb meatballs on a skewer, or Bursa kebab, thinly sliced chicken or lamb simmered in tomato sauce, served over pide bread and covered in yogurt.
Dine at: The Eski Sebzeciler Içi Sokak precinct for cheap and tasty grilled treats.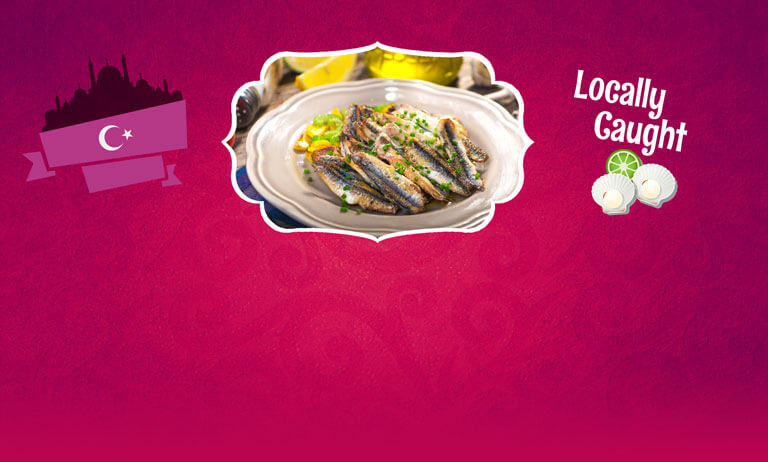 Seafood
Antalya is known for exceptionally fresh seafood. During March and June, mackerel, turbot and anchovies are the dish of choice while from July to August, red mullet, goatfish and bluefish are popular. And oven-baked trout served with a side of grilled veggies is always a favourite.
Dine at: Club Arma is built right into the cliff side; countless seafood dishes with stunning city views.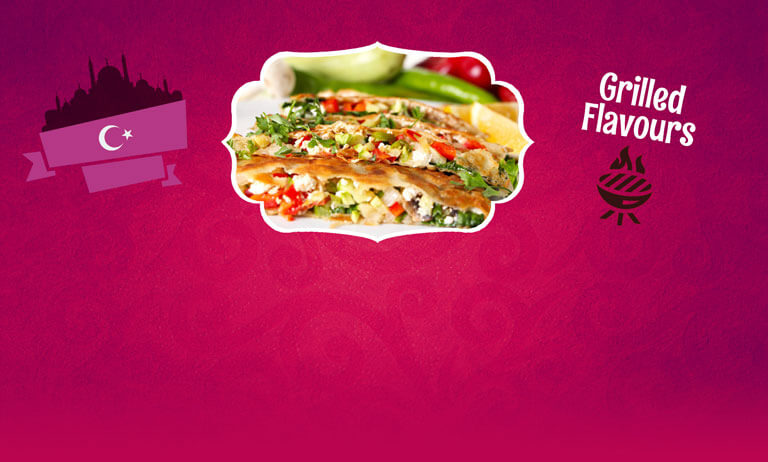 Gozleme
More of a savoury crepe than a pancake, gozleme is grilled and filled with cheese, potatoes, spinach or kiyma (chopped meat), with a side salad. They tend to be cooked on an outdoor grill so you can see it all happen in front of you. And the best part? This filling meal comes pretty cheaply.
Dine at: Any roadside teahouse - it'll be a delicious bargain!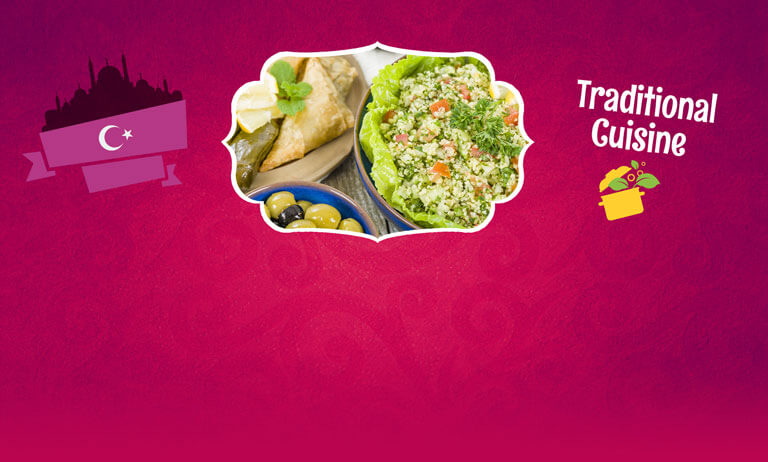 Meze
When you just can't decide what to eat, meze is the answer. These cold and hot appetisers range from dips, salads and marinated vegetables to stuffed vine leaves, pastries and meats. Taste the likes of baba ghanoush, a houmous spin-off made from aubergine, and fish meatballs.
Dine at: 7 Mehmet which is situated on a hill overlooking Konyaalt beach and the city. It's traditional Turkish food with a view.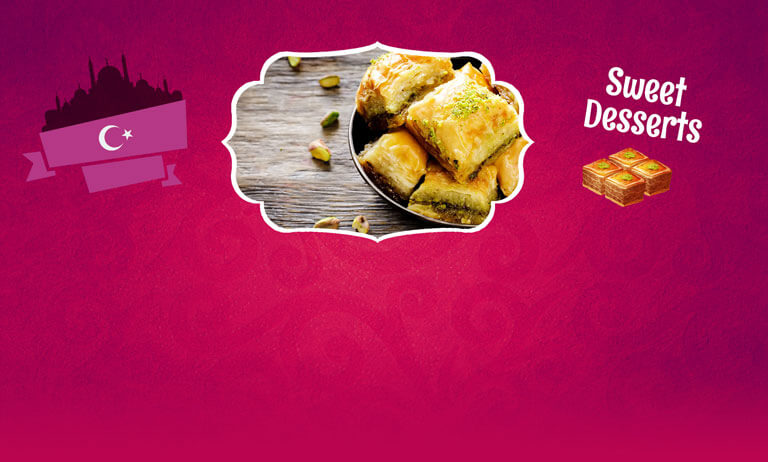 Baklava
Dessert is an easy choice in Antalya. Sweet layers of phyllo pastry are mixed with chopped nuts and drizzled with syrup or honey to make Turkey's famous baklava. Order it warm with a generous scoop of ice cream - heaven.
Dine at: Any place you can find! Luckily these sweet treats are found in most restaurants (and shops, for souvenirs for those not lucky enough to be there).
Located on Turkey's Mediterranean coast, Antalya is right in the heart of the Turkish Riviera. The city itself has an incredible history, with the settlement dating back to 150BC and a choice of sights dating back to Roman times. Turkey holidays on a whole attract sun and beach-loving travellers and Antalaya does not disappoint. Beach lovers will certainly be happy on a holiday to Antalya, with the huge Konyaalti Beach dominating the west of the centre. Here you will find hordes of beachfront hotels, bars and restaurants as well as the popular Aqualand and also Antalya Aquarium which boasts one of the world's largest underwater viewing tunnels.
As you can imagine with such a varied choice of things to see and places to go, cheap holidays to Antalya are popular all summer long. In fact, it's climbing up the ranks of the most visited cities in the world, so head on over in 2018 or 2019 before everyone catches on! We've made it even easier to snap up holiday deals too, with our last minute holiday search.
Turkish lira
Turkish
approx. 4 hours
GMT +3
Fab holidays for:
Ancient ruins, Beaches, Fresh seafood
Airport:
Antalya Airport
Did you know?
A law that's still in placed (but probably not enforced) is people can be jailed for up to two years if they steal olives before they're ripe.
Other Destinations in Turkey
Other Nearby Destinations
You Might Also Be Interested In
Top 5 Sights to See in Antalya
Top
5
Sun, swimming and great nightlife are all here, but don't ignore the magnificent historical heritage and natural wonders Antalya has up its sleeve.
Beldibi Cave

In the village of Olba, the Beldibi Cave is a fascinating archaeological site. Take in the sight of the Mesolithic pictures adorning the cave walls, from scenes of hunting to a figure depicting the mother goddess.

Antalya Museum

History buffs, make a beeline to Antalya Museum - it holds all the best finds from excavations across the Turkish coast. Inspect archaeological treasures, mosaic, silver and statue displays to your heart's content.

Hadrian's Gate

A monumental triple-arched gate and flanked by imposing towers, Hadrian's Gate is one of Antalya's most famous monuments. It was erected for Emperor Hadrian's arrival in AD 130 and has well-preserved carvings decorating its arches, so don't walk too fast.

Duden Waterfall

The stunning, 12 waterfalls splash into a stone river bed. Stairs lead down to the river so you can cool off by the waterfall spray and with hidden cave chambers and the forest surrounding it, it's a breathtaking sight to see.

Aspendos

Aspendos is an archaeological site which boasts a Roman theatre that's considered to be the best preserved in the world. No wonder it's one of Antalya's top attractions! It can seat up to 15,000 people so expect to be impressed.
How to get to Antalya
Antalya holidays are becoming ever more popular as a range of charters, major UK airlines and no frills cheap flights to Antalya are available directly from regional UK airports. Sitting on a cliff on the southern part of the Anatolian peninsula, Antalya catches the soft Mediterranean breezes all year round. It pays to investigate Antalya car hire to tour around the coastal region or travel to nearby historic cities and the many spectacular beaches. Flight time from the UK is about four hours and fifteen minutes, but transfers to town take only 20 minutes.
Where to stay in Antalya
Holidays to Antalya include a real mix of old and new developments, as modern luxury hotels sit not too far from older style residential districts. But even some of the swankier hotels in the resort district of Lara Beach offer some good deals, so cheap holidays to Antalya are possible. All inclusive holidays are extremely popular in this region. There is also a range of self catering apartments and plenty of reasonably priced hotels in Marina Bay in the Old Harbour. Although the district has been redeveloped, this has been handled sympathetically, retaining an old style ambience.