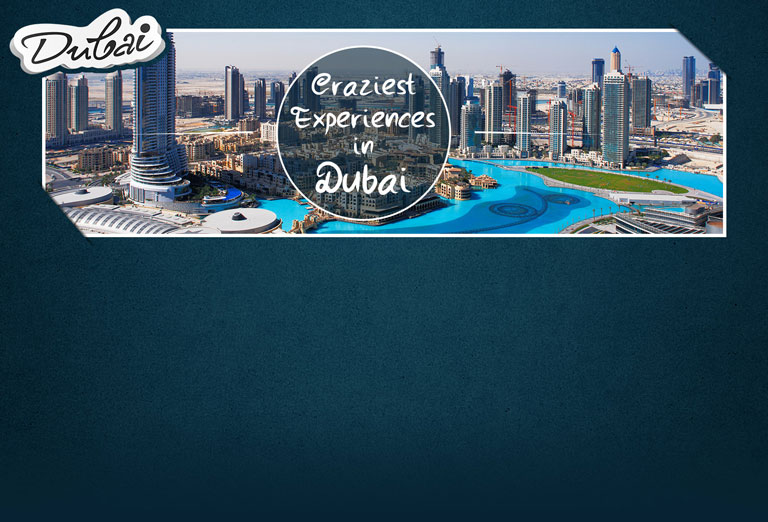 Dubai always seems one step ahead - every time we think they've topped the last crazy idea, they come up with a new one. We can't help but love this ever-expanding city for never accepting boundaries, whether it's Dubai's or just reality in general. They take the cake for creating world firsts, and for being sunny all year round (we just thought we'd point that happy fact out).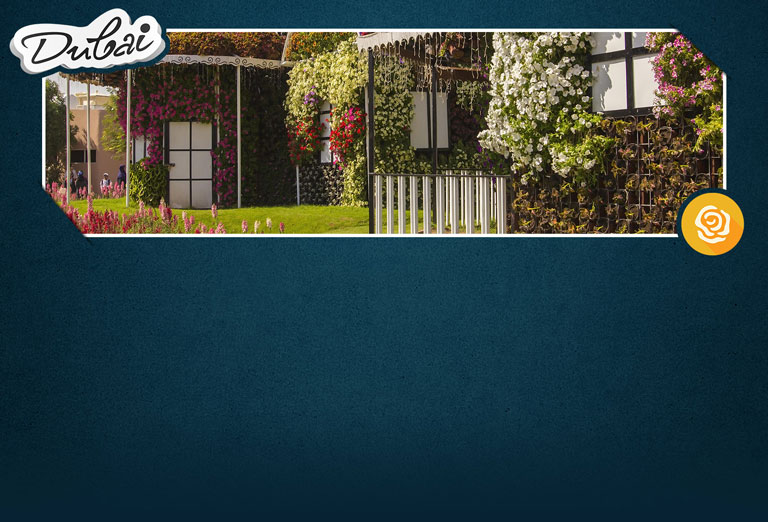 Dubai Miracle Garden
Dubai may be a desert but there's plenty of greenery to be seen in this pop-up, man-made city. These techni-coloured flower creations are nothing to sniff at - there are approximately 100 million blooming flowers. Houses, peacocks, trains, cars, you name it and there's a flower display for it. Wander around the stunning grounds and just appreciate the contrast against the desert surrounds.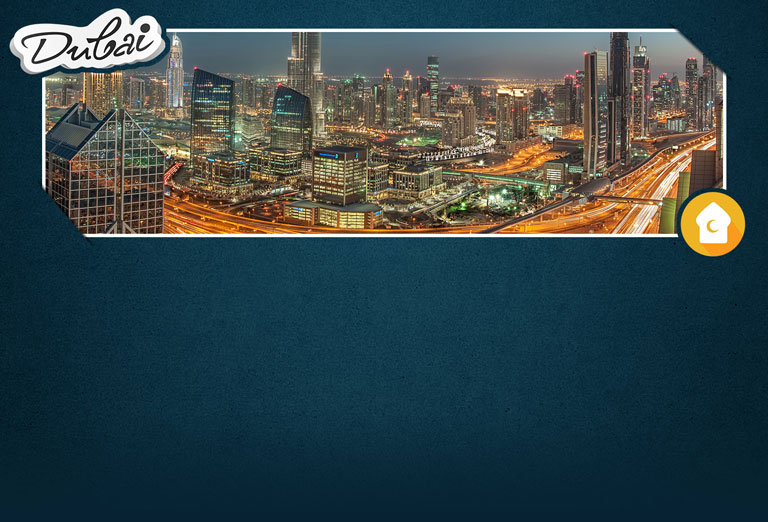 Burj Khalifa
There's something about an incredibly tall building that just gets us excited. At over 828 metres high, the Burj Khalifa, the tallest building in the world, puts every city vista you've ever seen to shame. Head to Atmosphere Restaurant & Lounge for a cocktail, which is just two levels below the top, to escape the fees of the observatory platform.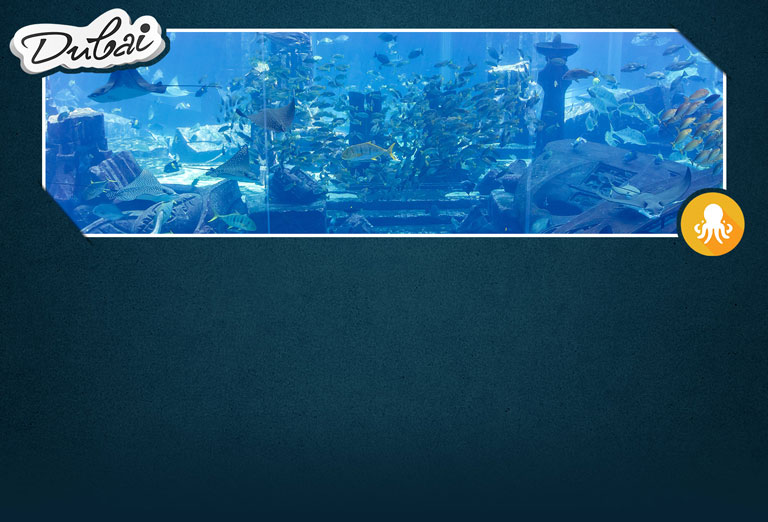 Hotels
These aren't just any hotels, these are Dubai hotels - they surpass all expectations. There's the JW Marriott Marquis, the world's tallest hotel, where you can wake up above the clouds. The Atlantis The Palm sits on the world's biggest man-made archipelago - with a waterpark, aquarium (that you can swim in) and underwater suites! And that's not even mentioning the Burj Al Arab.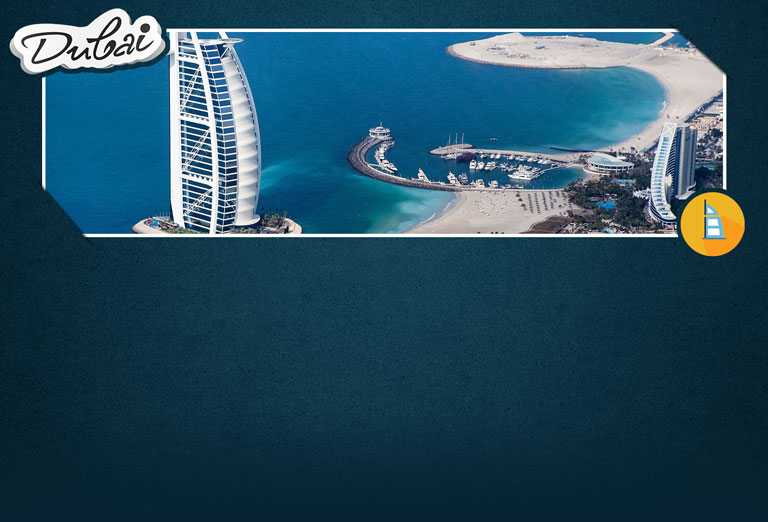 Burj Al Arab
It wasn't just the fact it was a sail-shaped hotel built on a man-made island 280-metres offshore that caught the world's attention - it was the Burj Al Arab's seven-star rating. Add that to the fleet of on-hand Rolls Royces, the helicopter landing pad, the seafood restaurant with a giant aquarium and the £1,600 per night Royal Suite and it's Dubai opulence at its best.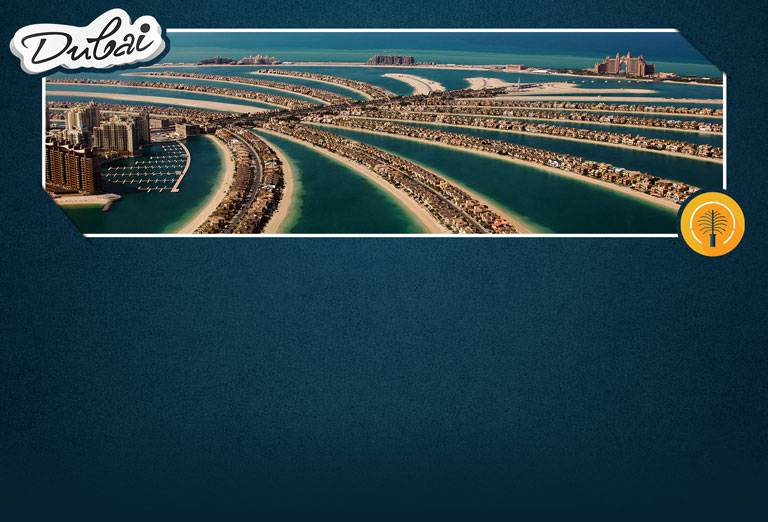 The Palm
The palm tree-shaped islands of Dubai are hard to fully appreciate on land but they're cool (with a side of crazy) nonetheless. You can take a boat trip around the palm trees - a jetboat injects the proceedings with a healthy dose of adrenaline - or just sit on one of its beaches, knowing you're lounging on the world's largest man-made island.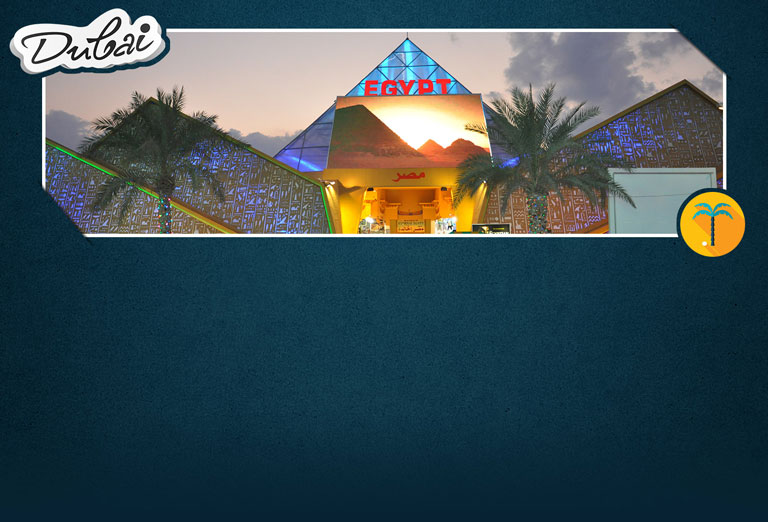 Global Village
There aren't many ways you can travel around the world in a day - the Global Village is close enough. A cross between an amusement park, food fair and a World Expo, there are 65 different countries represented over 30 pavilions. Savour local produce, haggle for beautiful handicrafts and take in nightly cultural performances from around the world.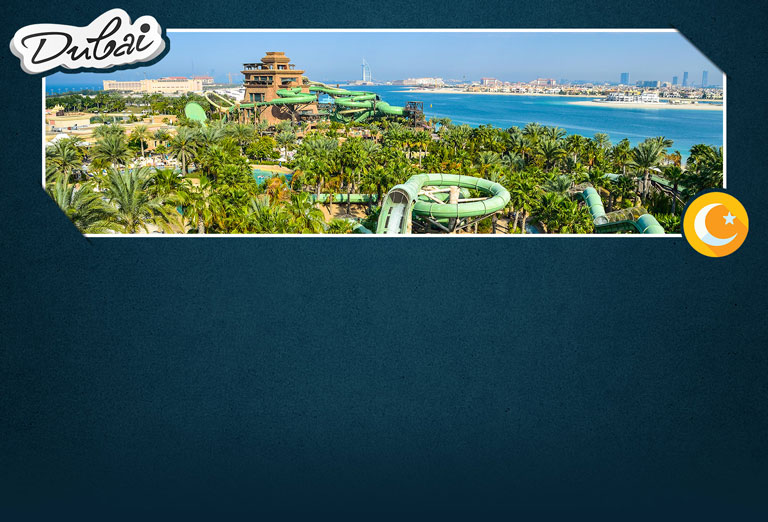 Waterparks
Dubai pulled out all the stops for its waterparks. Wild Wadi Water Park's Wipeout Flowrider pumps out over seven tonnes of water per second to emulate realistic waves for surfers while the Jumeirah Sceirah is the tallest free-fall waterslide outside America (you travel at 80 miles-per-hour). And Aquaventure's Leap of Faith has a 27.5 metre near-vertical drop that ends in a shark-filled lagoon. Enough said.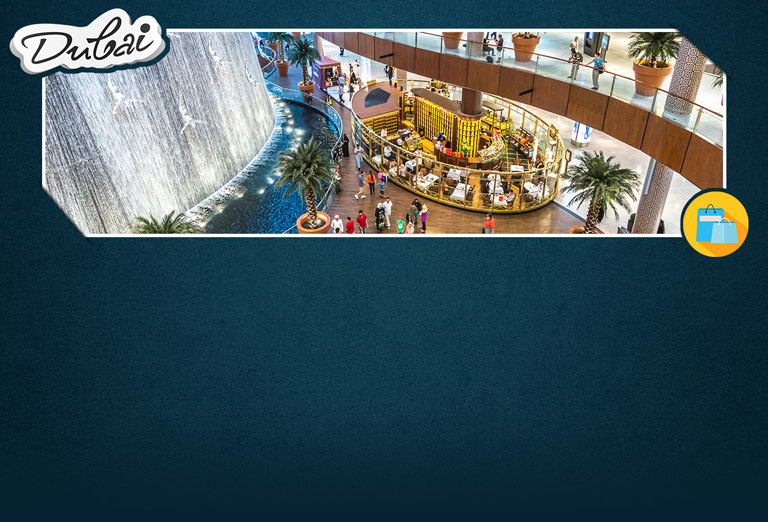 The Dubai Mall
Even if you don't like shopping, don't scoff at the thought of visiting the mammoth Dubai Mall. Within its 3.7 million square feet, it has around 1,200 retail outlets, 160 restaurants and cafes, an amusement park, aquarium and underwater zoo. Don't miss the sight of giant designer clocks on the walls, helping you figure out how long you've been walking around with your mouth open in shock.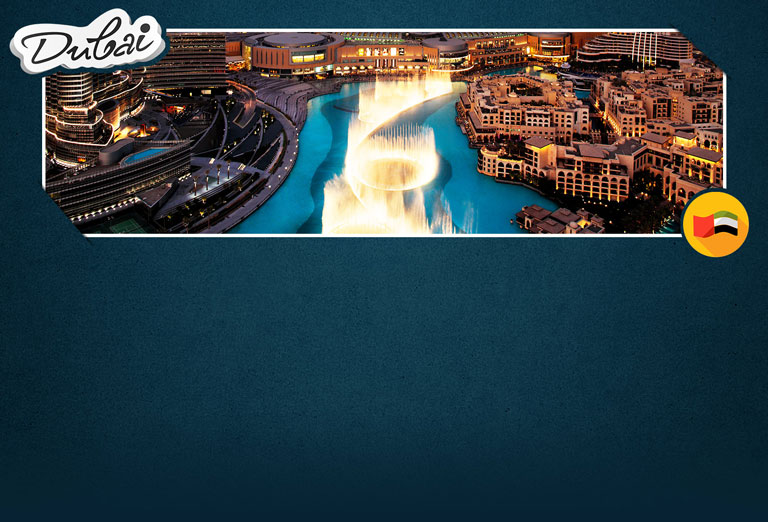 Dubai Fountains
There's another otherworldly spectacle to be had at the Dubai Mall and it's a lot more spectacular than it sounds. The Dubai Fountains are a show complete with 6,600 WET Superlights, a beam of light that is visible from space, and jets that reach as high as 450 feet. Head over to the 24-acre Burj Lake and see water jets dance to a variety of famous songs.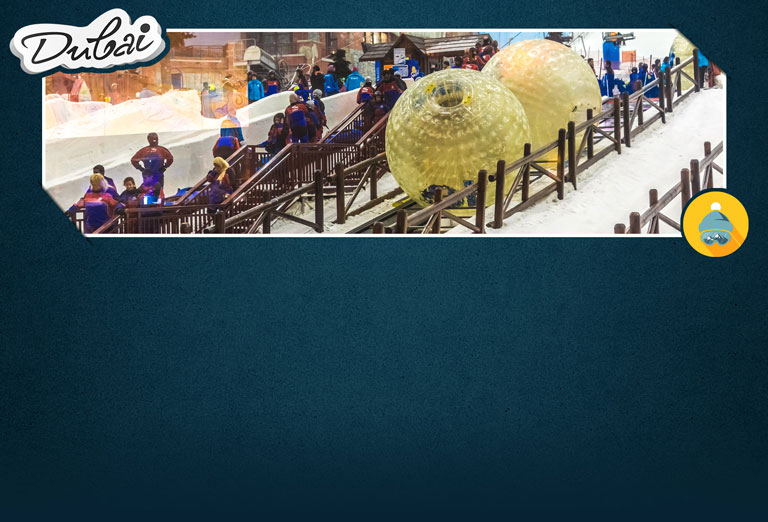 Dubai Ski
Emiratis looked around and decided the one there was one thing missing in this desert city: snow. Yes, really. Not to be outdone by its competition, the Mall of the Emirates is home to an indoor ski slope (with real snow, penguins and the option of Zorbing down the 'mountains'). Equipment is all there to rent so grab your ski or snowboard and hit the slopes!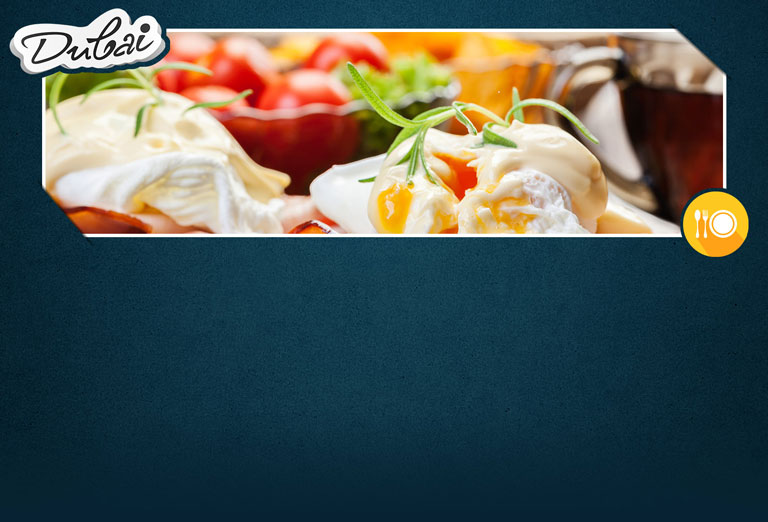 Friday Brunch
Dubai is all about excess and the Friday brunch tradition is no different. For four hours on a Friday you can walk into five-star hotel establishments and pay a set fee for all-you-can-eat (and drink) buffets. Alongside every alcoholic drink you can imagine, some hotels serve everything from poached eggs to sushi (just pick the world cuisine you're craving) while others provide table service.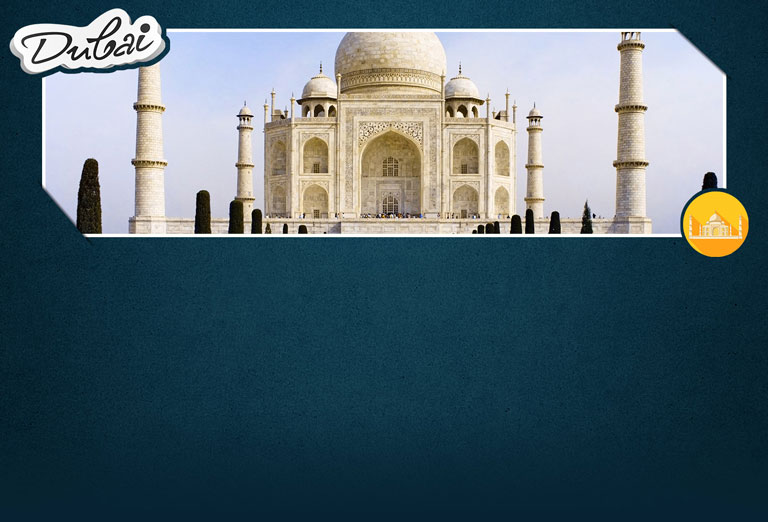 Taj Arabia
While plans to build Taj Arabia have been delayed until 2016, we couldn't resist mentioning this mouth-droppingly over-the-top project. With the Taj Mahal as inspiration, Dubai is set to create residential buildings and apartments with a lookalike Taj Arabia Palace Hotel as its centrepiece. It'll be four times larger than the original, complete with verdant greenery, water fountains and streams.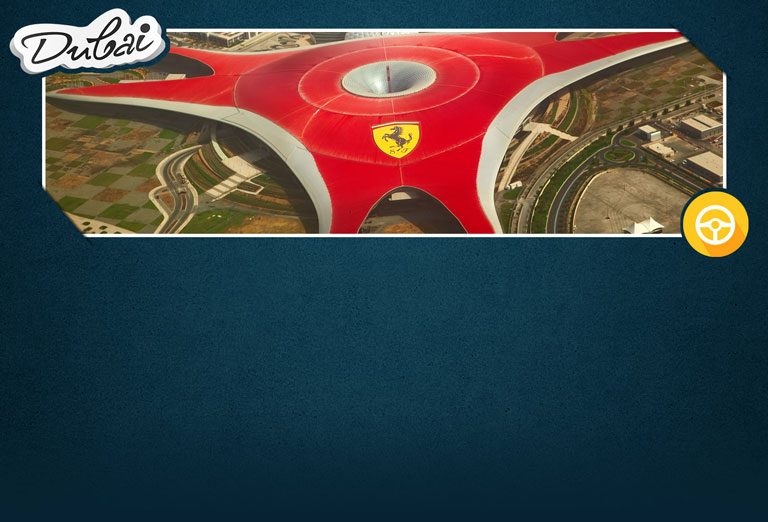 Abu Dhabi Ferrari World
Ok, so it may be in Abu Dhabi but that isn't a very long drive away and as the world's largest indoor theme park, it was bound to make the list. Everything is stamped with the Ferrari brand and its 20 rides range from high-speed creations to advanced simulators. There are, of course, the requisite (Italian) restaurants and a Ferrari store.
Dubai holidays can be a great short break for a blast of sunshine on a winter sunseeking mission or at any time, but you could also consider a longer trip where relaxation, sightseeing and shopping are all combined with the great weather. This is a city that's all about glitz, glamour, shopping malls and decadence - which has made Dubai rise rapidly up the list of must-do holidays! Search for your 2017 trip now!
Dubai has rapidly developed from a small fishing village to one of the world's most exciting and intriguing metropolises. It boasts a unique mix of the old and the shimmering new - such as the Burj Khalifa, which didn't just become the world's tallest building by a few metres. Oh no, it smashed the previous record by a whopping 300 metres!
The rise of low cost airlines has made taking cheap holidays to Dubai a reality, and in fact recent years has also seen it become a popular city break destination, with three and four night trips increasingly the norm. So if you think you've not got time to fit in a Dubai holiday in 2017 or 2018, then think again! Plus, if you're looking to save as much as you can, it's a really good spot for a last-minute deal as you can find some astonishing reductions. Also consider Dubai as an excellent point to start a cruise to explore the Emirates. You can stay and cruise through a number of cruise and holiday tour operators.
Dirhams
Arabic
7 hours
GMT +4
Fab holidays for:
City breaks, Lovers of extravagance, Beach breaks
Main Airports:
Dubai International Airport
Did you know?
Foreigners make up most of Dubai's population. The local people, called Emiratis, are just 15% of the total.
Other Destinations in United Arab Emirates
Other Nearby Destinations
You Might Also Be Interested In
Top 5 Things to Do in Dubai
Top
5
When you arrive in Dubai, the city can rapidly become overwhelming with its sheer opulence, variety of sights and bustling lifestyle. So make a beeline for your hotel and take a breath before heading out.
Jumeirah Beach

Arguably Dubai's best free beach. Spend the day here under the sun (lotion applied) and take a dip in the sea.

Souks (marketplace)

Practise your haggling skills and come away with a gem or two. Especially at the gold souks, where there's gold galore.

Malls

Dubai has some pretty extravagant malls where you can go from shopping for clothes to skiing all under the same roof.

Desert Safari

Crash over sand dunes in the tour car, ride the camels and quad bike on the sands with a Dubai desert safari.

Wild Wadi Water Park

A huge waterpark with plenty of hidden gems to explore.
When to Visit Dubai
First step on deciding when to plan your Dubai Holiday is this: do you like really hot heat with a huge helping of humidity? If you do, then go over from end of May onwards to the end of September - the sun beats down with no rainfall and it's almost 100% humidity. Because most people can't handle it, the holiday and flights prices drop too.
For those of you dreaming of sunny beach weather in the depths of a UK weather, then it's all about October to April and March time for you - it's beautiful. As for other considerations, we've got our fingers on the pulse of things you shouldn't miss.
If there's one thing Emiratis know how to do, it's shop. All you have to do is look at their mammoth malls for proof. Hard-core shoppers hit the streets from January to February for the Dubai Shopping Festival, which has fireworks and concerts to spur you on your quest for the perfect shoes.
Thanks to the mild weather and perpetual sunshine, golfers clamour to play on the many sprawling courses Dubai has to offer. From February to March, the UAE's most popular golfing competition comes home to roost. The Dubai Desert Classic takes place at the Emirates Golf Club and the fact there's a substantial money prize makes the game all the more exciting.
February and March is also when the Dubai Jazz Festival takes place, welcoming the dulcet talents of Jamie Callum to the desert, and the Dubai Tennis Championships. Roger Federer and Maria Sherapova have been known to impress on the courts.
From March to April, the Dubai World Cup takes place - and the world's richest horse race is not one to miss. Foodies won't be able to resist the sumptuous eats on offer at the Festival of Taste. Top global chefs gather together to whip up delicious food as well as give you tips and presentations.
Rugby fans flock to see 16 international teams take each on for the Dubai Rugby Sevens in November - December while film aficionados wax poetic about independent and art-house cinema at the Dubai International Film Festival
Beach Holidays in Dubai
There's plenty of great selling points to Dubai but one of its greatest? Its perpetual sunshine means that its beautiful beaches (think white sands, warm, inviting waters) can be enjoyed all year round.
First up is Sunset Beach. Right behind Sunset Mall in Jumeirah, it's one of the most beautiful beaches Dubai has to offer. The views of the Burj Al Arab are first-class and the seas? Well, it provides you with surf - and it's the only place in Dubai to do so.
As bustling as Sunset Beach is quiet, JBR Beach has no shortage of restaurants, bars or hotels along The Walk, a path alongside the beach that invites you to just about anything the minute you step off the sands. Drink, dine or shop after spending a day of sunbathing and trying out the watersports on offer.
Sporty people should make a beeline for the aptly-named Kite Beach. Kite surfing, football, paddle boarding, beach tennis, volleyball and kayaking provide a more active day on this sandy shore. Or, for those who really do just want to tan, some very good things to watch as entertainment.
Al Mamzar Beach Park is a lushly landscape beach made up of five sweeping shores. There are swimming pools, playgrounds, barbecue areas and grassy areas just dying for a picnic set-up. Not a bad place to spend a day (or two).
The thing is - these are our favourites (and there are plenty of reasons why we fell in love with them) but there are plenty more out of there for you to discover. Thanks to the weather, you really can book an Emirates holiday all year round to pick yours.
Family Activities in Dubai
Yes, Dubai hotels are more than accommodating for families with children, with mammoth pools, complete with things like slides and entertainment, and even crèches for younger kids. Plus, they often have their own private beaches with water calm enough for even little tykes to paddle in. That isn't all Dubai has to offer though - this sandy city thinks outside the box.
Kidzania, for one, if beyond anything you could imagine. An interactive city built to a child's scale, kids can go around and role play jobs from pilots to fire-fighters - there are 80 different roles.
They can swim with dolphins at Dubai Atlantis the Palm, learn all about the conversation efforts going towards resident hawksbill turtles at the Dubai Turtle Rehabilitation Project based at Burj Al Arab and Madinat Jumeirah or even test out their ski legs in the Emirates Mall at Ski Dubai.
Two different (and fantastic!) waterparks will send them into a tailspin - see for yourself at Wild Wadi and Aquaventure. Even the extravagantly magnificent Dubai Fountains will keep children rapt for hours, with water spurting out in time to, often somewhat surprising, music choices.
It's safe to say those little tykes won't know what hit them - and they (and, by default, you) will sleep soundly each night after action-packed days.
How to get to Dubai
Cheap flights to Dubai are becoming increasingly easier to find. This is great news if you're looking for a last minute holiday to Dubai. The UK is well connected, with flights from Manchester, Birmingham, Glasgow, Newcastle and multiple London airports all landing at Dubai International Airport.