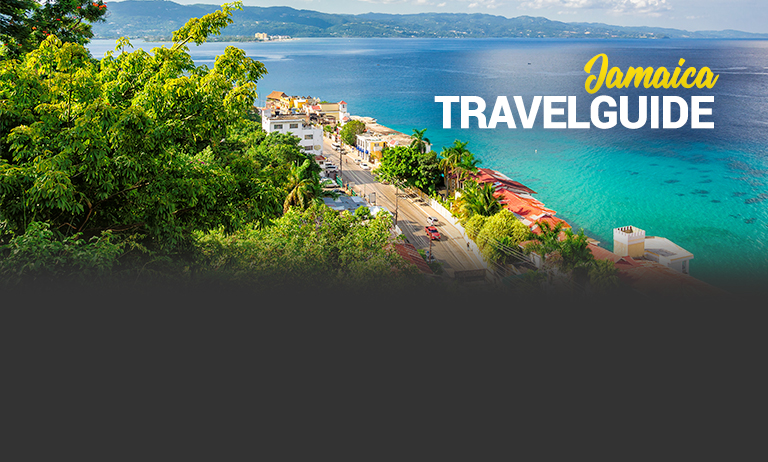 There's no doubting that Jamaica is an absolute stunner. With its verdant mountainous interior, white-sand, palm-fringed Caribbean beaches and seemingly perpetual blue skies, it's what we dream of when we think of a paradise island. Get started on your next Jamaica holiday with our handy guide!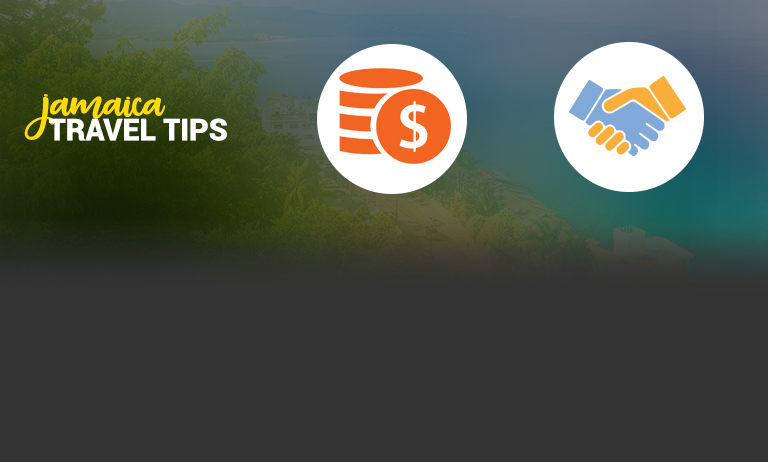 Carry US / Jamaican Dollars & Haggle With Respect
Many places in Jamaica accept US dollars, but it pays to have Jamaican dollars on hand just in case! And when it comes to spending that cash, haggle away - bartering is encouraged here. Remember Jamaica isn't a wealthy country, though, don't beat them down too much.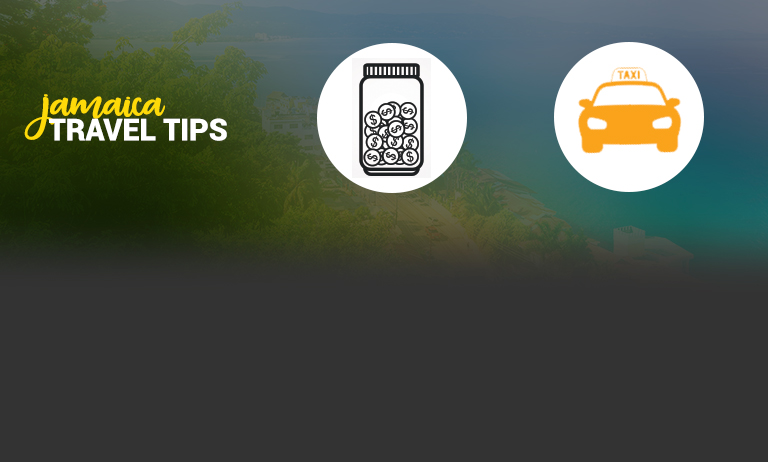 Tip For Good Service & Catch a Route Taxi
It's good form for visitors to throw in a couple of extra dollars for good service - but check that you haven't been charged service or gratuities on your bill already. Save money by catching a route taxi, which is a shared car that follows a set route.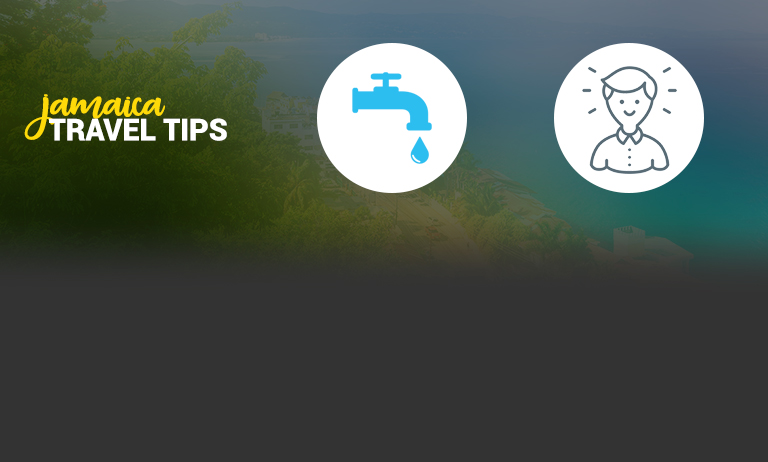 Drink Water & Just Calm Down
Save the planet and drink tap water! In all but the most remote places tap water is perfectly safe. And don't forget to soak up the atmosphere. Jamaica moves at a different pace to the rest of the world - take your time and enjoy it!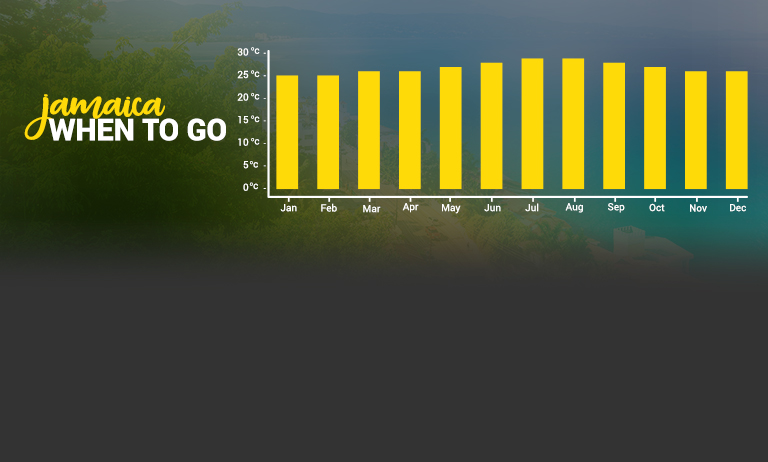 As you can see from our graph, temperatures in Jamaica don't fluctuate too much - you'll never shiver your way through a chilly beach holiday there! However, you do need to watch out for sporadic storms and heavy rain from June until November.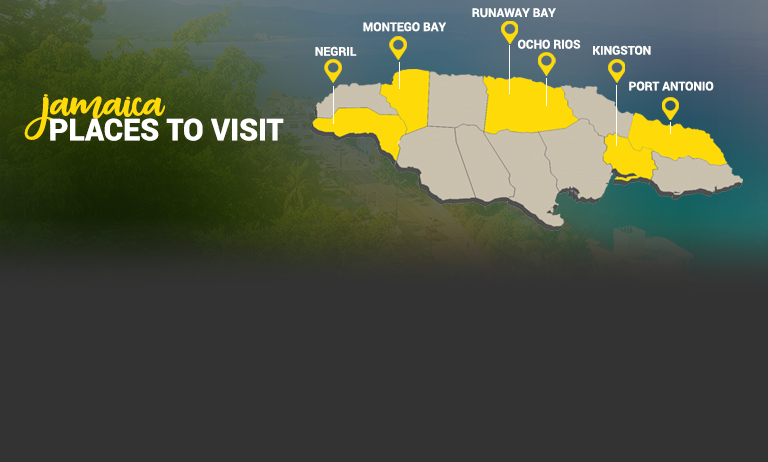 Now you have a few tips for travelling to Jamaica, it's time to put them to good use on your holiday! But where should you actually go? We've outlined a few of the top attractions across some of the most popular parts of the island.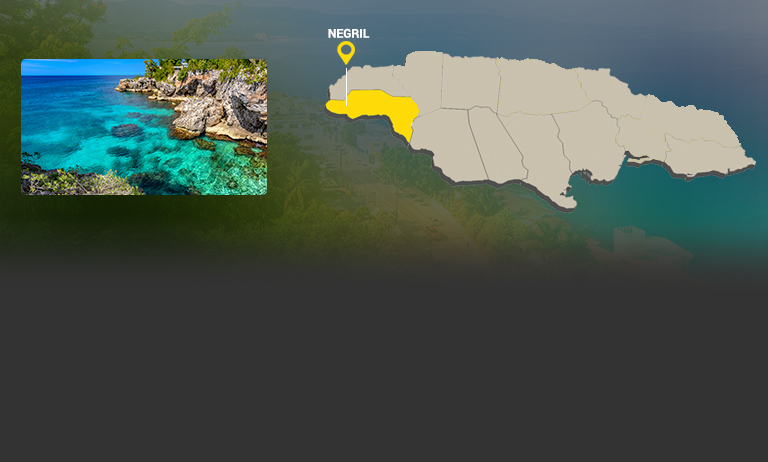 Negril
The west Jamaican beach resort of Negril is home to some of the island's most famous attractions. Be mesmerised by Seven Mile Beach's pristine white sand and sparkling water, cliff-dive after a beer at Rick's Café and hit the waterslides at Kool Runnings Adventure Park.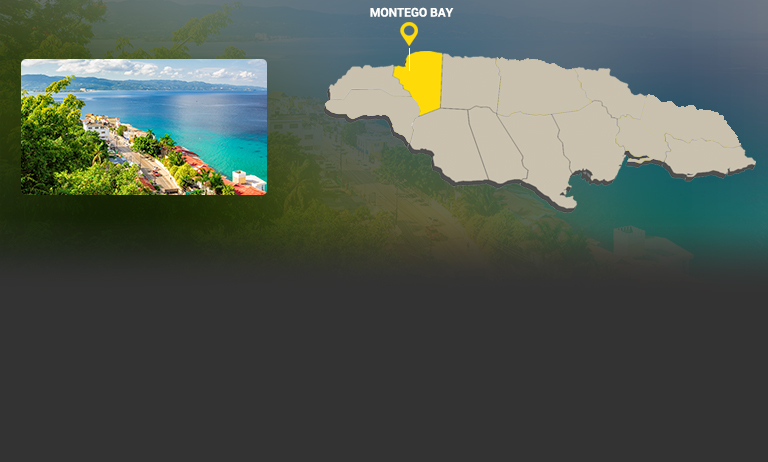 Montego Bay
Head north for Montego Bay to visit Rose Hall, Jamaica's most famous mansion. Likewise, Doctor's Cave Beach is one of the country's most iconic beaches, and offers up plenty of activities in and out of the water. At night, watch microscopic organisms illuminate Glistening Waters Lagoon.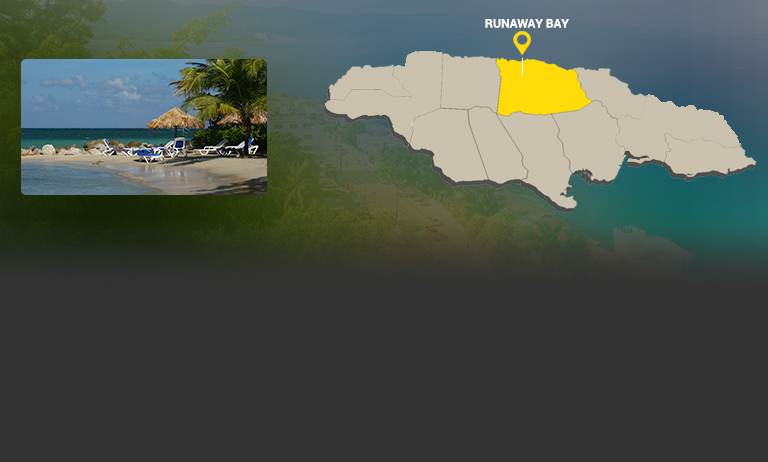 Runaway Bay
Runaway Bay is all about the water. Swim with dolphins at Dolphin Cove and see the stalagmite and stalactite-filled Green Grotto Caves, which lead to an innermost cave of translucent water. Or, dodge the crowds and head to the secluded bliss of Cardiff Hall Beach.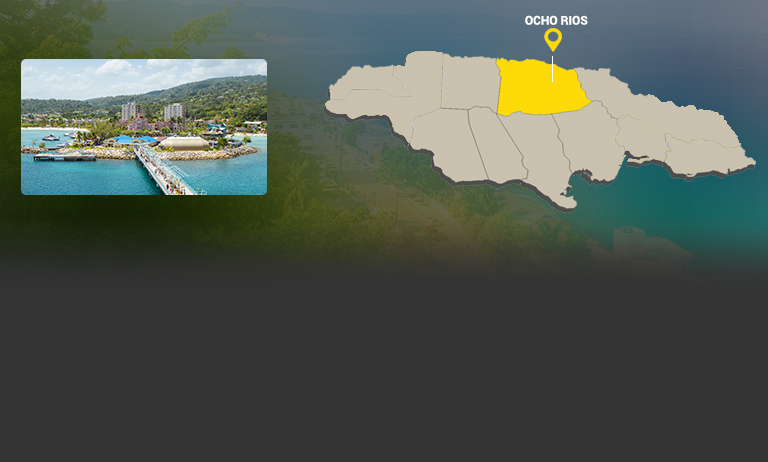 Ocho Rios
If you love nature, you'll love Ocho Rios. Dunn's River Falls are terraced waterfalls with pools along the way to cool down. Irie Blue Hole is an extraordinary turquoise pool surrounded by lush green forest, and you can get a different perspective of Ocho Rios from Mystic Mountain.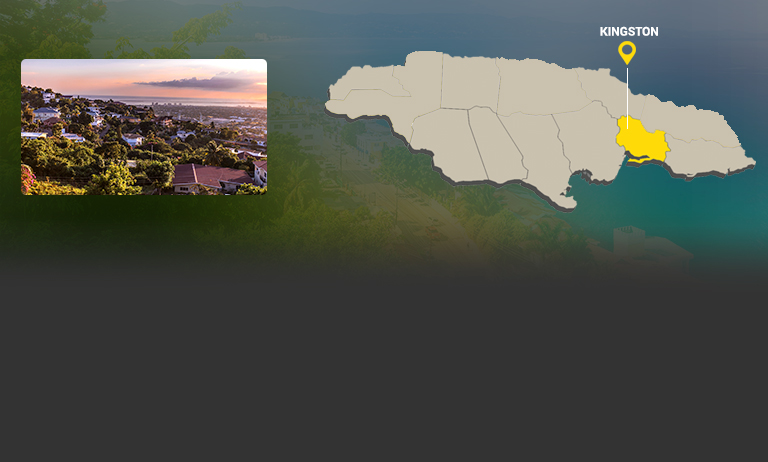 Kingston
For a city break, Jamaica-style, head to its capital Kingston. Learn about the life of reggae legend Bob Marley at his titular museum and former home and see vibrant blooms at the Hope Botanical Gardens. Or head for the Blue Mountains for views across the island.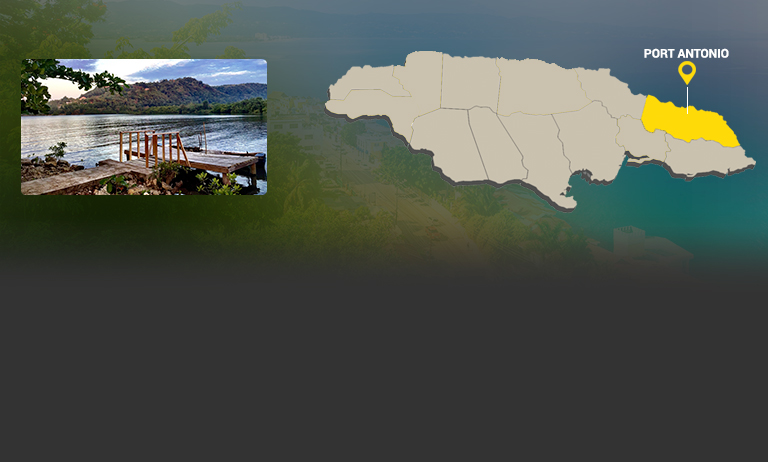 Port Antonio
The gateway to Jamaica's tropical jungles, Port Antonio puts you in close proximity to the majestic Rio Grande river as well as the Reach Falls, which cascade towards a glimmering emerald-green pool. Winnifred Beach is a classically Jamaican beach with food stalls and donkey rides.
Jamaica is a beautiful island in the Caribbean with friendly people, stunning beaches and a rich heritage. It's become even more popular since the prominence (and amazing speed) of the Jamaican sprint athletes at the London Olympics, and we think that in 2018 there will be more and more great deals to Jamaica, whether you're after an all inclusive holiday or a late deal to Jamaica for some much-needed sunshine.
Cheap holidays to Jamaica offer plenty of time to relax and take a break from the stresses of everyday life. There are so many reasons why holidays in Jamaica attract such a diverse range of visitors, from the ever-present sunshine to the delicious food and the beautiful clear sea. Recent years have made package holidays and all inclusive Jamaica holidays the only way to go if you want to visit this stunning island, but expect to see a resurgence of 'back to basics' holidays here too, celebrating the local food, culture and the spirit of the locals - catch the Independence Float Parade and Gala for something to remember.
The official language in Jamaica is English, but you'll find Jamaican Creole, also known as Patois, spoken most often. You'll definitely be able to communicate well in the tourist areas though, just consider learning a few words if you're anticipating a bit of exploring off the beaten track during your Jamaica holiday.
Jamaican dollar
Jamaican Patois
approx. 10 hours
GMT -5
Fab holidays for:
Winter sunseekers, Stunning beaches, Friendly locals
Airports:
Sangster and Norman Manley International Airport
Did you know?
Jamaica was the first tropical country to enter the Winter Olympics. Anyone remember Cool Runnings?
Other Destinations in Jamaica
Other Nearby Destinations
You Might Also Be Interested In