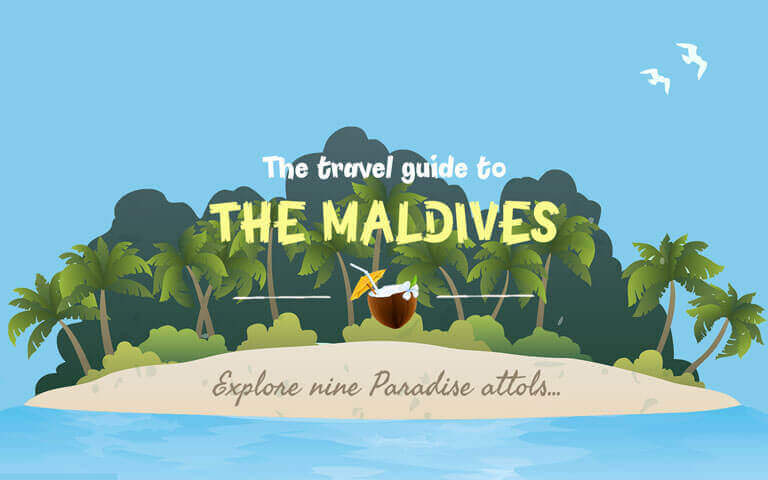 Addu Atoll
Best for: exploring
Heart-shaped and home to some of the most colourful corals in the Maldives, it's the only island you can move around and have the freedom to explore other places. It's connected via a series of causeways so, from the Equator Village, you can cycle back and forth between the three inhabited islands.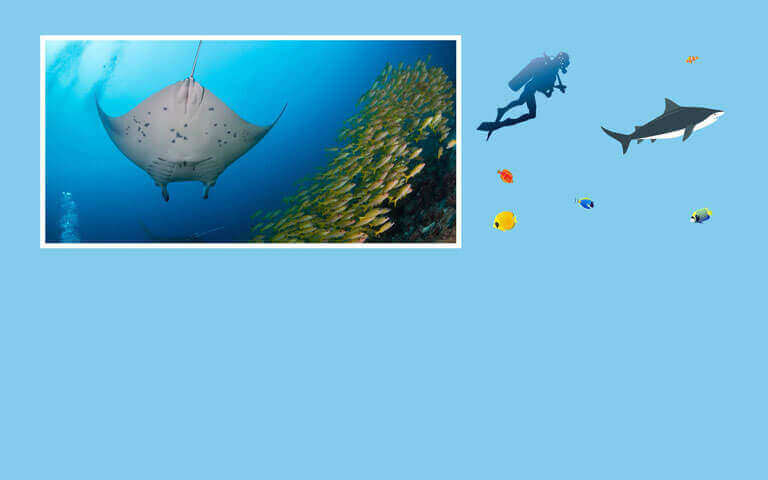 Vaavu Atoll
Best for: diving
The least inhabited atoll in the Maldives, it's made up of 19 breathtaking isles and the natural atolls of Felidhoo Atoll and the Vattaru Reef. Dive beneath crystal clear waters and you'll find an incredible scuba diving destination, whether you're a beginner or an advanced diver. Majestic sharks, Napoleon Wrasse fish, Manta rays and whale sharks all call it home.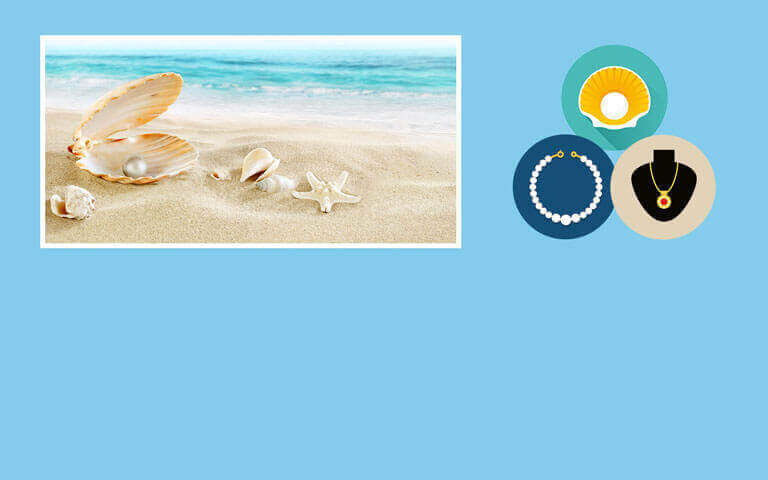 Dhaalu Atoll
Best for: jewellery
The aptly named jewellers' islands lie in the north of the atoll, Ribudhoo is known for its silversmiths and goldsmiths. The nearby Hulhudheli houses a large community of traditional silversmiths. Head to these islands to get your hands on intricately beautiful jewellery, beads and carvings from black corals and mother-of-pearl..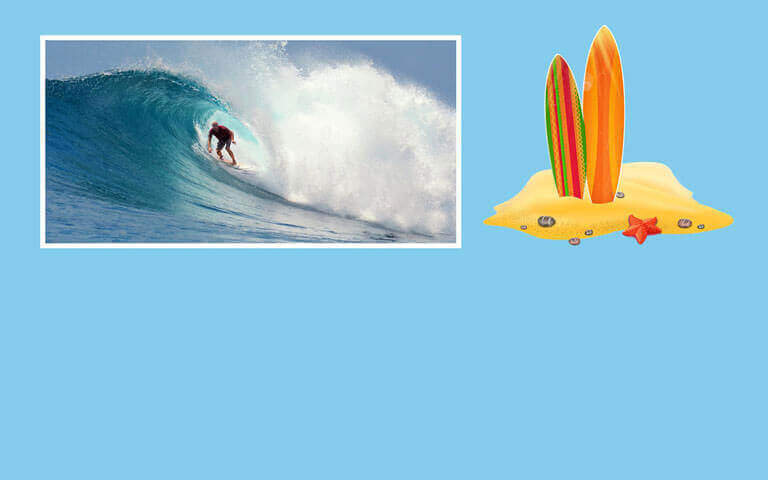 Thulusdhoo Atoll
Best for: surfing
Thulusdhoo is on the eastern edge of the North Male Atoll if you're looking for waves dreams are made of. It's also a big creator of bodu beru (big drums), its salted fish warehouse and for its rather unique Coca Cola factory, the only one in the world that uses desalinated water to create the fizzy drink.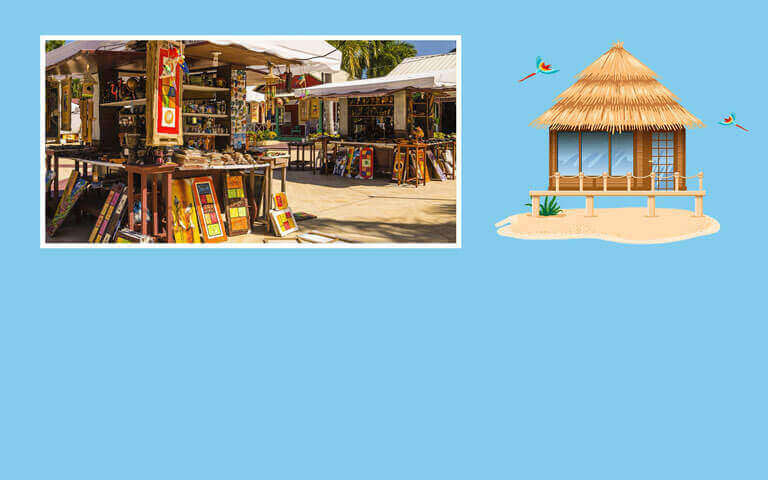 Himmafushi Atoll
Best for: local souvenirs
Plenty of excursions are planned to visit Himmafushi. Its many shops are lined up in two long rows along the main street and sell wonderfully affordable souvenirs. Admire the locally made, carved rosewood manta rays, sharks and dolphins and then pick your favourite for loved ones back home.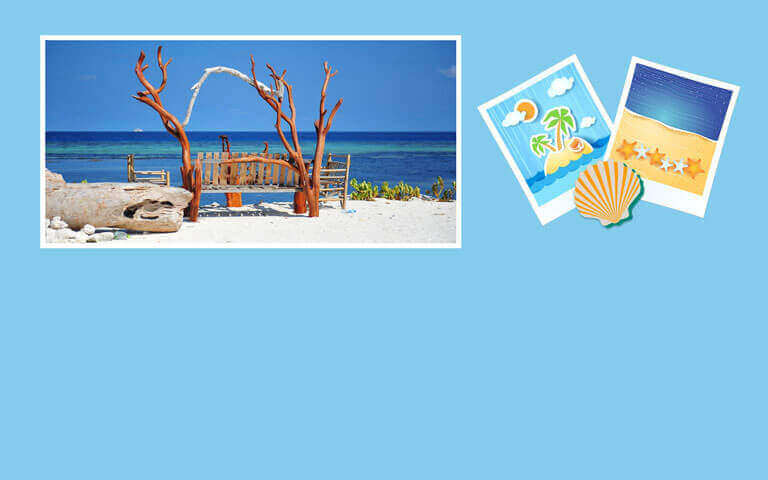 Maafushi Atoll
Best for: bargain hunting travellers
Not only is it the biggest island in the South Male Atoll but thanks to the dozens of guesthouses (note: not resorts) it boasts far lower prices by local standards. Boats will still take you on excursions and its foreigner beach is bikini friendly - it's still paradise. Plan a trip to nearby Biyadhoo for a day of relaxing and snorkelling.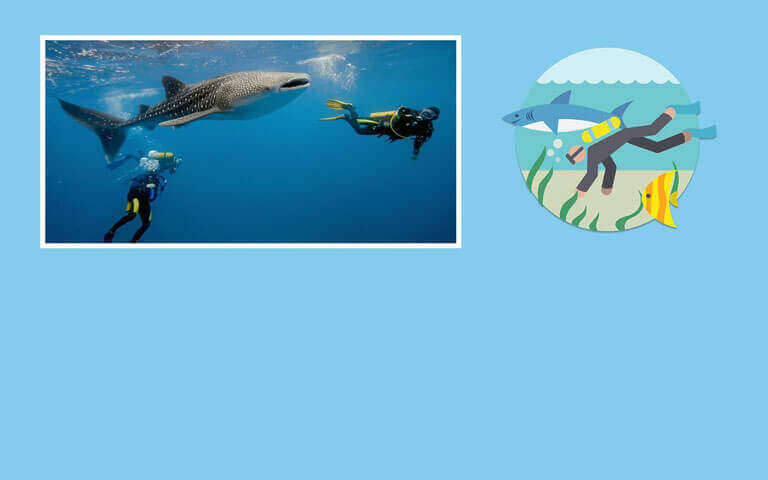 Baa Atoll
Best for: a UNESCO World Biosphere Reserve
This incredible atoll is spread over 13 islands and its entirety was listed as a UNESCO World Biosphere Reserve thanks to its astounding biological diversity. Plan a trip to Hanifaru Huraa, the main reason this area got its title - it's where magnificent whale sharks and manta rays both breed.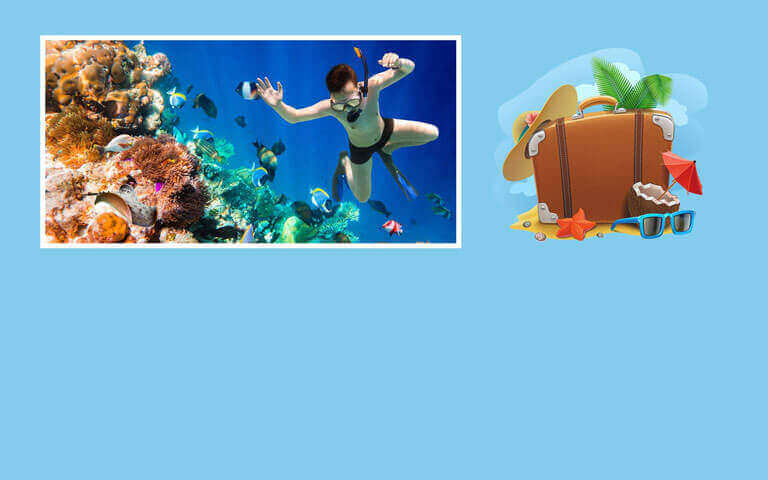 Haa Alifu Atoll
Best for: history and snorkelling day trip
As there are no guesthouses, Haa Alifu is reserved for a fantastic day trip. It contains the island of Utheemu, which was the birthplace of Maldivian hero Sultan Mohammed Thakurufaanu. Explore the small museum and library dedicated to him before setting up camp at the gorgeous beach.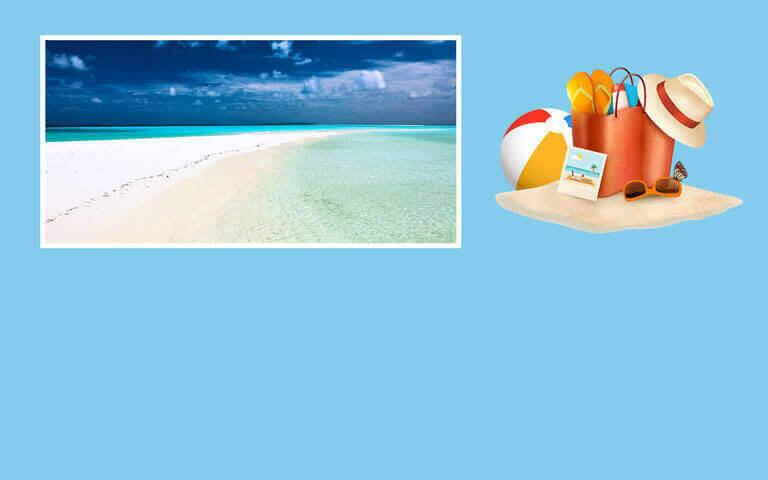 Ari Atoll
Best for: postcard-perfect beaches
The Maldives may be famous for them but Ari Atoll's beaches are the ones you see plastered across brochures and people's honeymoon albums. It's so big it has been split into two districts, the North and South Ari Atoll. Throw in a few resident whale and hammerhead sharks and you've got yourself a stupendous day at the beach.
The Maldives are a collection of low-lying tropical islands in the Indian Ocean. They are set out in a double chain of 26 atolls, which are circular coral formations, each holding several separate islands. Tourists are able to visit 80 of these islands, so when it comes to booking your 2018/2019 holiday you'll find that there is plenty to choose from. Many of the islands are exclusively home to a luxury resort boasting dive spots and luxury spas - although there are also plenty of cheap deals to be found as well.
The combination of stunning beaches, beautiful clear waters and proliferation of secluded spots, means the Maldives is seen as one of the most romantic places on earth. This has made it one of the most sought-after honeymoon destinations, with all manner of companies lining up to offer tailor-made luxury trips.
Because a holiday to the Maldives is something truly special, particularly when it takes you from the cold and dark winter in the UK, we're always on the lookout for cheap deals, and great value resorts. And you can rest assured we'll feature them in our Real Deals newsletter when we do. Can't wait? Use our holiday search form above to find the best value package holidays from hundreds of travel agents for your travel dates.
Maldivian rufiyaa
Dhivehi
approx. 13 hours
GMT +5
Fab holidays for:
Honeymoons, Diving, Blissful beaches
Airport:
Male
Did you know?
If sea levels keep rising these idyllic islands could be lost beneath the waves within 100 years. Make sure you don't miss them.
Other Destinations in Maldives
Other Nearby Destinations
You Might Also Be Interested In
Top 5 Things To Do Beyond the Beach
The Top
5
As the Maldivian nation is more water than land, you can easily imagine that holidays here are usually all about the sea. The Indian Ocean is warm and clear, which means that fishing, snorkelling, scuba diving and water sports can all be virtually on your doorstep. Relaxing and enjoying the slower pace of life is one way to spend your hols, but if you do want to explore a little, then how about one of these?
Friday Mosque

The Friday Mosque is the colloquial name for the Hukuru Miskiy in Male. As a Muslim nation the islands have a fairly large number of mosques and churches, but this one stands out as the oldest, dating back to 1656. It's carved from coral stone and whilst some of the intricate designs on the outside have been covered to protect them, the interior is a feast for the eyes. It's best known for its fine lacquer work and intricate and elaborate woodcarvings, so make sure you're not in a hurry!

Makunda and Muduka

Premier dive sites, known for their amazing coral reefs and the beautiful underwater life that calls this area home. These are both in the Seenu Atoll and are popular with tourists and scientists who are still discovering new species here. If you're not quite sure you're up to the diving standards required then head to Umarus Plave, Kuda Hohola, and Kuda Kandu Corner instead.

Male Fish Market

Not just for fish! Head to this trading hub for all sorts of items you might want to buy as souvenirs from your Maldives holiday. Local fruit and veg as well as dried fish can be bought throughout the day. But just wait until the catch comes and the real fun begins. Restaurants, locals and travellers can all join in with the bartering and bargaining - but the best way to try some of the fish you like the look of is to follow it to a local restaurant!

Thinadoo

This might just be the island of your dreams. Thinadoo is known for being pollution-free so aside from its stunning beaches, the sea creatures are known for especially vibrant colours. Plenty of trees help to regulate the temperature on the land, so it's a lovely cool place to spend the day.

Kudahuvadhoo

Both a diving mecca and a cultural landmark. This island is dotted with mysterious mounds known as hawittas, which are the ruins of old temples - said to give spiritual meaning to the land. Head to the Old Mosque to see the masonry, as it's widely believed to be on a par with the Inca Walls in Peru, although the archaeologists have yet to get their teeth into this. Kudahuvadhoo is also where to go if you want to learn to dive in these most stunning of surroundings, as the dive centre here is among the best for beginners.
Best Beaches in the Maldives
At 15 hectares, Ayada, on the southern rim of the Gaafu Dhaalu Atoll and just 30 kilometres north of the Equator, is 15 hectares of an island just dying to be explored. Whale sharks and snorkelling beckons.
The Laamu Atoll keeps sunbathers busy with its surf break. There's also paddle-boarding and catamaran sailing and with inviting hammocks waiting in the wings for you to rest your head after a busy day.
The heart-shaped lagoon of Addu Atoll is just as inviting as its God-given shape. We could go through all the atolls in fact and you'd find beaches you would only discover on a postcard or a glossy-paged brochure. The Maldives encompass sugar-white sands, swaying palm trees and glassy, clear waters - you just never realised that somewhere could actually look like this.
Days are spent on the sands or underneath the waters, snorkelling alongside a crowded world of marine life - there's really no fault to this paradise.
When to Travel
Flights from the UK are available throughout the year, and you can expect an average journey time of around 10 - 13 hours. The flight prices are the highest between December and April as the Maldives is a popular winter sun holiday destination from the UK.
The temperature is pretty constant throughout the year, with daytime highs of around 30°C and nighttime highs of around 25°C. Winter in the UK falls firmly in the middle of the dry season, which means that prices are at a premium.
The rainy season runs from May to October, and although it will rain every day, you can also expect at least a few hours of sunshine. If the underwater attractions are what's calling you to book your Mauritius holiday deal, then try November and April. You may get a little rain but underwater visibility is higher, and everything is cheaper!
Where do you want to Stay?
While the majority of the islands are uninhabited, and plenty more inaccessible to tourists, there's still a bewildering number of islands to pick between. Lots of the resorts are located on islands close to the capital of Male - which is a boon as it really cuts down on travelling time after your flight.

When you're looking for somewhere to stay, the main question you need to ask yourself is - what sort of nightlife am I after? If you want a lively nightlife then you need to head to one of the larger islands where there are clusters of resorts. If you're on honeymoon or are just after an idyllic getaway then heading to a private island resort is a better bet. As many resorts sit on islands all of their own, it pays to do your research and see what each offers.
Couples Holidays in the Maldives
When we picture the quintessential honeymoon, there are a few images that spring to mind: white sand fringed with palm trees, crystal-clear water, overwater bungalows... Well, we're happy to say, if this is what you're looking for on your honeymoon, you'll certainly find it in the Maldives! Whether it's a private resort on its own island you're after, or somewhere a little bigger where you can bump into other lovebirds, you don't need to look any further. Of course, the Maldives is also the place to be if you want to cement a new love, an old love, or a love that's in between. Strolls along the paradisaical beaches, intimate waterfront dinners and trips to colourful reefs are always better when shared, after all.