Malta's beaches, ancient cities, unique cuisine and fascinating culture have combined to create one top-notch holiday destination that's only growing in popularity. To get you on your way, we've put together a handy guide for what to see and where to eat while you're in this island nation.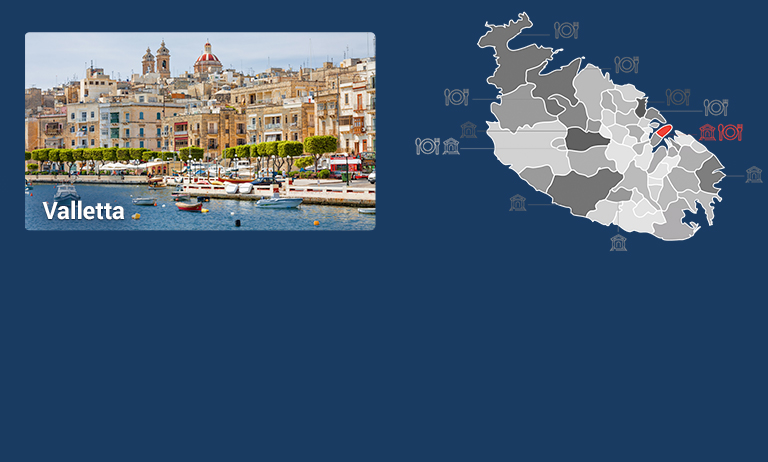 Valletta is a veritable cultural playground, and a great place to start any Malta holiday. Head to the Valletta Design Cluster, St George's Square and Fort St Elmo for a culture hit, and afterwards sate your appetite with tasty Mediterranean delights at local favourite Aaron's Kitchen.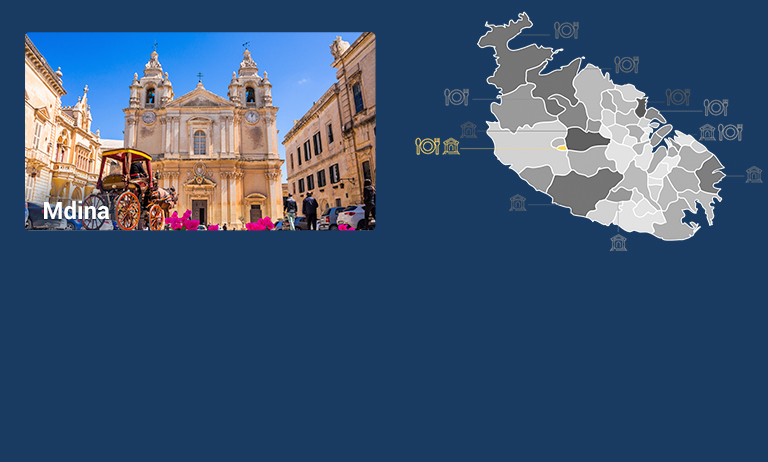 The fortified city of Mdina was Malta's capital from antiquity until the medieval period and maintains its ancient aura thanks to its car-free policy. Visit Malta's Museum of Natural History in the exquisite French Baroque Vilhena Palace, and sip top drops in a medieval building at Vinum Wine Bar.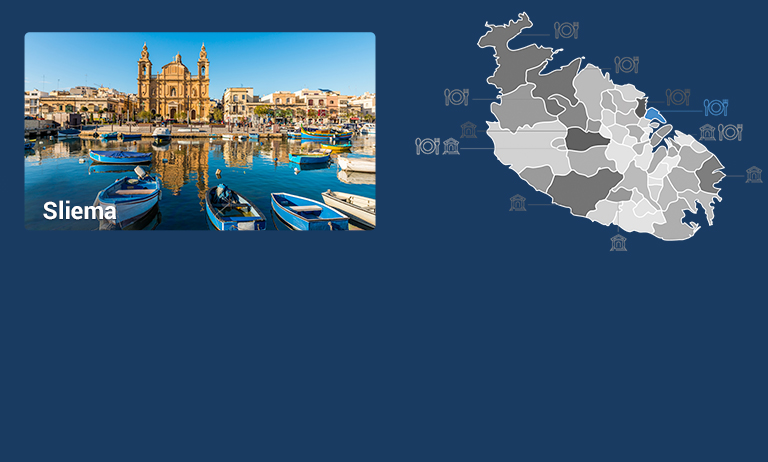 If you're in the resort town of Sliema, chances are you've come for a beach holiday and perhaps a spot of shopping. While you're there, why not check out Mint Café? There you'll enjoy freshly prepared food - everything from Thai fish cakes to Moroccan tagines and Spanish tortillas!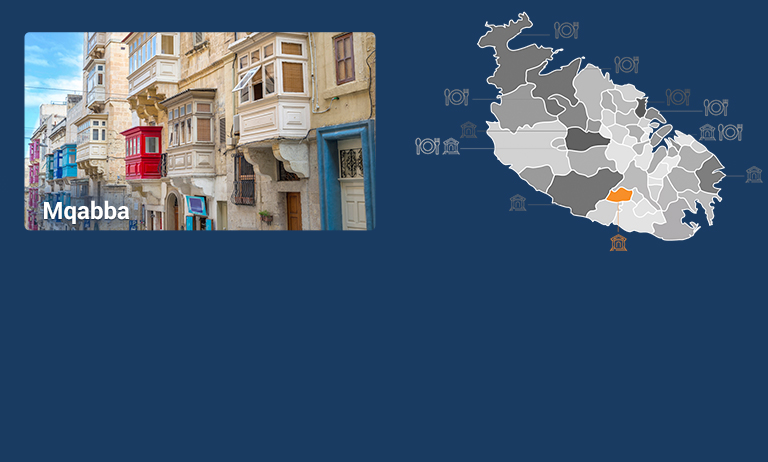 For a taste of traditional Malta, head to the tiny inland town of Mqabba. The ancient village's Old Hospital was built by the Knights of St John in the 18th century and is now a hotspot for innovative exhibitions that embrace local history while looking to the future.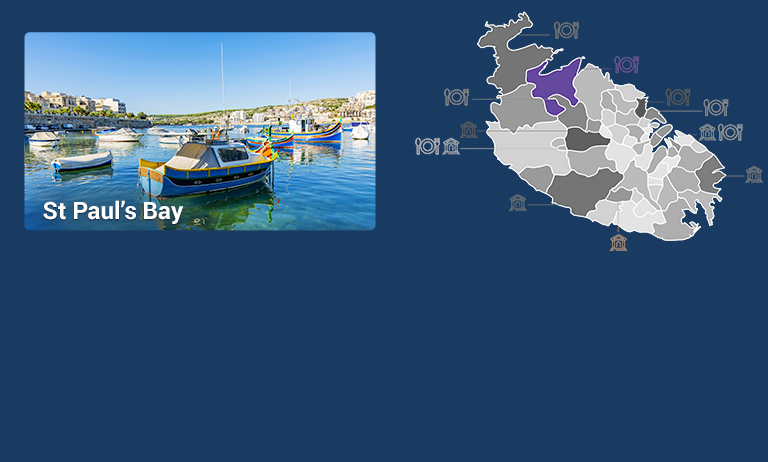 Malta's largest tourist resort boasts some of the country's most beautiful sandy beaches as well as the stylish Tarragon Restaurant. Admired by visitors and locals alike, it dishes up a mean steak and makes the most of St Paul's Bay's seaside location with meals of freshly caught seafood.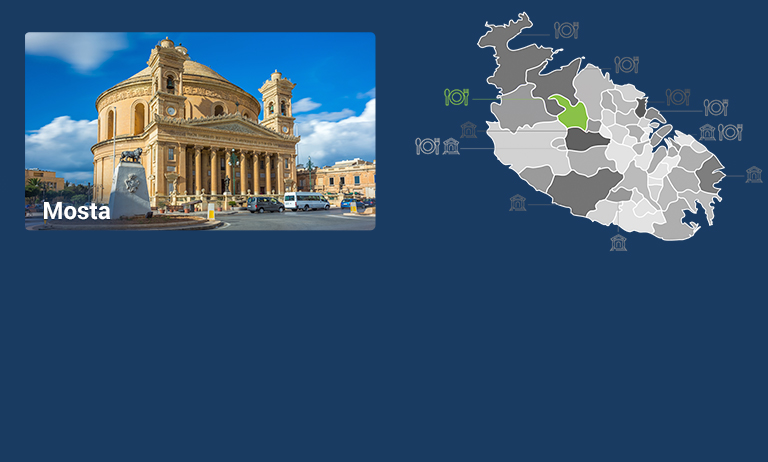 Up north in Mosta, you'll find authentic Maltese cuisine at Ta Marija. Fully immerse yourself in the local traditions at one of the restaurant's famous 'folklore shows', where live music and dances are performed, and stories about the island's history are told as you enjoy your meal.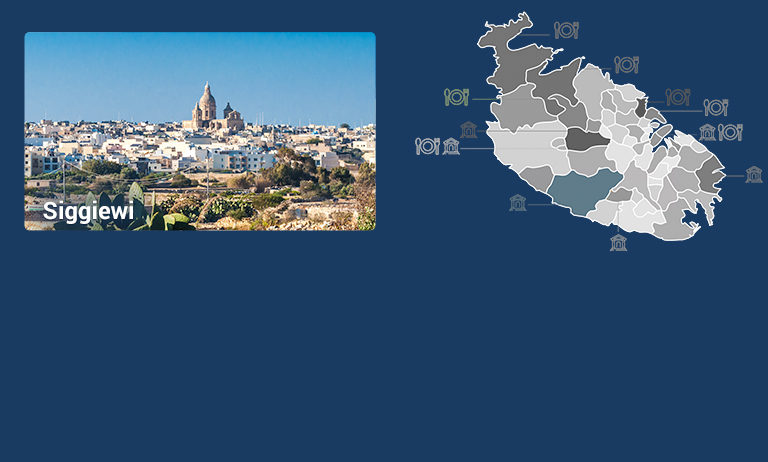 Head to the outskirts of Siggiewi to Buskett Gardens - one of the only woodland areas to be found in arid Malta. Throughout the year families come here for picnics, but every June visitors flock to the Feast of Imnarja to revel in folk music and eat Maltese rabbit stew.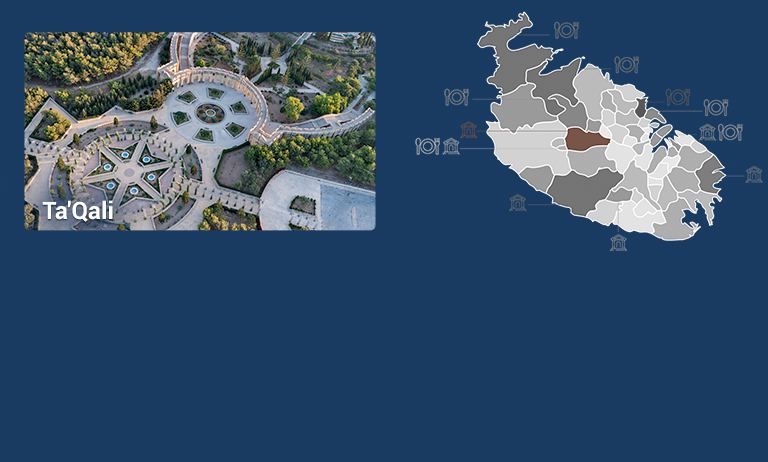 In the centre of the country, Ta'Qali is an open space with a beautiful national park, a crafts village and vegetable market, plus loads of space for picnics. It's also home to the Malta Fairs & Convention Centre, where the country's design, education and technology event is held every year.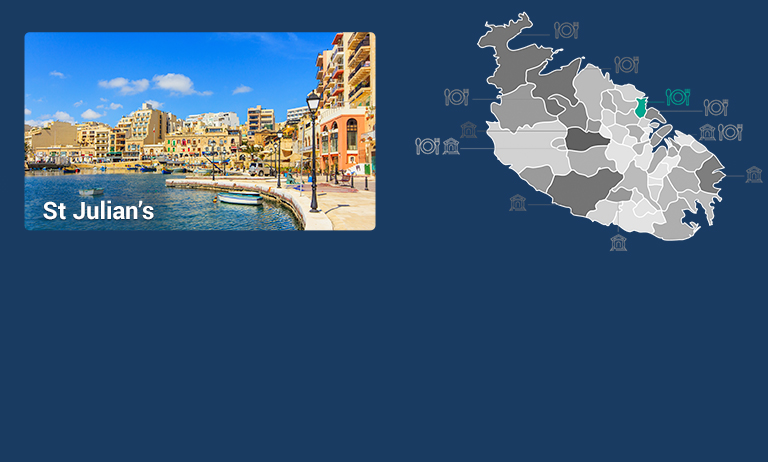 It's in St Julian's that you'll encounter Malta's biggest nightlife scene, as well as scores of beaches. Line your stomach before a night on the town at Wigi's Kitchen, where owner Louis takes inspiration from past generations of his family to dish up traditional Maltese meals.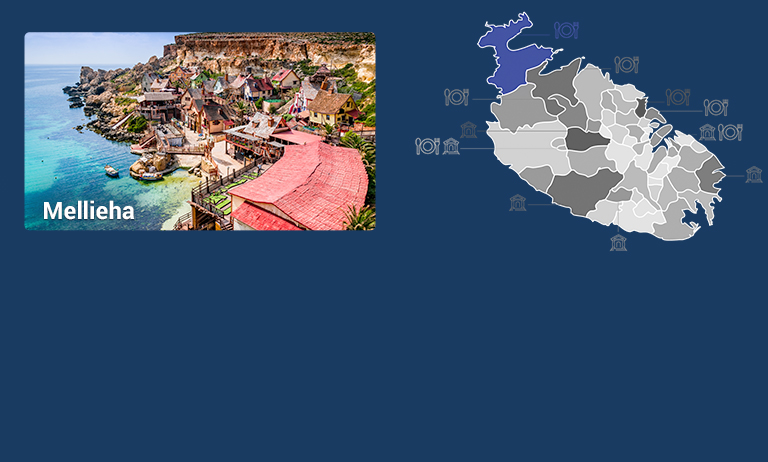 Thanks to its sandy beaches, Mellieha has become a hub for tourists seeking out sand, sun and surf. It's also where you'll find Tosca Restaurant, an Italian restaurant where the food is as beautiful as it is tasty, and fresh ingredients are the cornerstone of their cooking.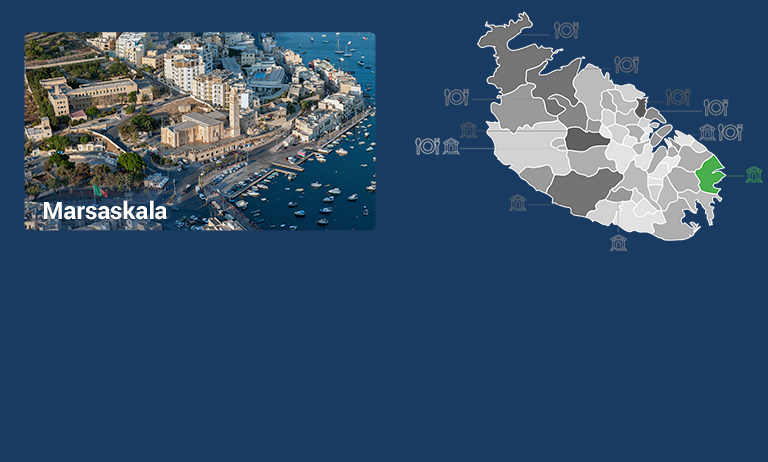 You could fly to Jamaica to experience reggae culture - or you could stay closer to home and immerse yourself in the beats of Malta's best reggae DJs at Zion Bar. While you're there, chow down on Buddha bowls, pasta and hot dogs and sip craft beer and cocktails.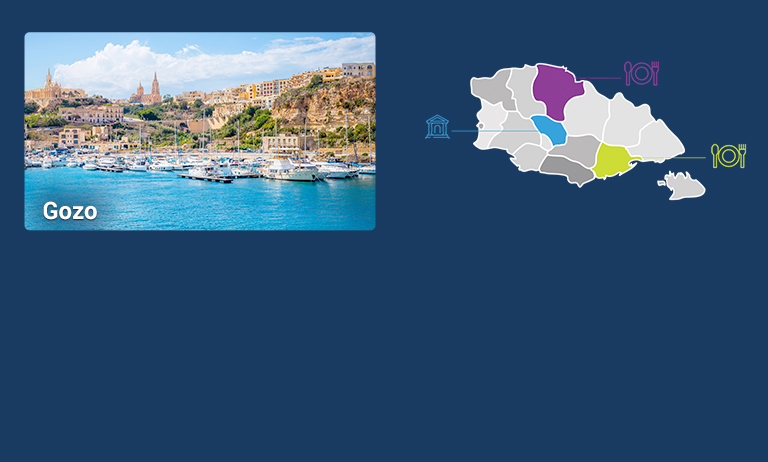 Malta's second island is by no means second best - actually it's a triple threat, with its incredible beaches, stunning cuisine and cultural legacy. Enjoy fine dining at Ta'Frenc and feast on ocean views and Maltese cuisine at Country Terrace. After, visit Aurora Theatre for the show of a lifetime.
At the crossroads of Europe and North Africa, Malta is a truly unique island nation. The Maltese islands of Malta, Gozo and Comino offer world class diving, a wealth of history and an abundance of sunshine - not bad for a small archipelago surrounded by the sparkling Mediterranean. With pleasant temperatures year-round, Malta also makes for a stunning holiday destination, whether you're visiting in spring, summer, winter or autumn. Plus, its position at the crossroads of African, Italian and greater continental European cuisine has been harnesses into its own unique cuisine, making it a tasty foodie destination.
If you're looking for a traditional seaside resort holiday check out the great value deals to St Paul's Bay, Sliema and St Julians, which is renowned for its buzzing nightlife. The entire capital, Valletta, has been granted UNESCO World Heritage status, and is a fantastic city break destination, while the old capital, Mdina is a stunning medieval Old Town set in the centre of the island.
Euro
Maltese
approx. 4 hours
GMT +1
Fab holidays for:
City breaks, Nightlife, Year-round sun
Airport:
Malta International Airport
Did you know?
There are quite a few WWII shipwrecks along the coastline. Diving, anyone?
Other Destinations in Malta
Other Nearby Destinations
You Might Also Be Interested In