Search for holidays by date to - Luxor
All you need to know about holidays to
Luxor
How to get to Luxor
Luxor in Egypt is a popular destination for travellers wishing to explore southern Egypt and the Nile Valley. Luxor was called Thebes in ancient times and there are some superb ancient temples to explore. However, even ardent sightseers need a break at night, so there is all that modern life has to offer on the east bank. Cheap holidays in Luxor are possible because it's such a high volume tourist destination for low-cost airlines, resulting in a good supply of cheap Luxor flights. Average flight time from the UK is five hours to Luxor International Airport, which is only six km from the city. If you are planning to explore, cheap Luxor car hire is worth considering.
Where to stay in Luxor
Luxor holidays are usually centred on the east bank. Hotels range from luxurious to basic, with a good supply of mid range hotels, which will usually include a pool and perhaps even views of the Nile. The Egyptians are extremely welcoming and you should find that most hotels, regardless of their rating, will work hard to make your stay as pleasant as possible.
What to do in Luxor
Holidays to Luxor should include visits to Karnak Temple and Luxor Temple, both on the east bank. Take a passenger ferry across the Nile; those with tour guides are best for the uninitiated. Balloon flights are also popular for great views of the city and the Nile and there are a vast collection of antiquities and artefacts worth seeing at the Luxor Museum.
Holiday deals for
Luxor

(deals for 7 nights)
Sofitel Karnak
from £509 p.p
From: Gatwick
Date: Wed 12 Jun 2013
Destination: Luxor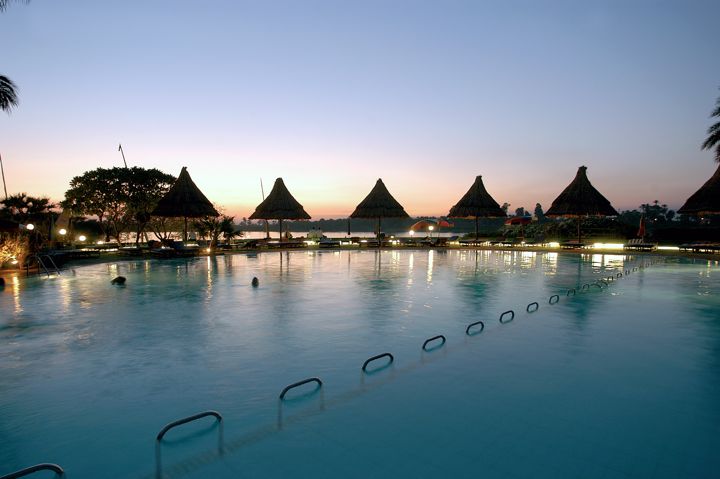 Maritim Jolie Ville Hotel...
from £349 p.p
From: Gatwick
Date: Wed 29 May 2013
Destination: Luxor
Recent
Blog Posts
Top Travel Apps for 2013

written by Eve
"Fancy handing it all over to the machines? Here's our rundown of the top mobile apps to take the stress out of any holiday. Warning: human brain..." 22 May 2013
Best Cruise Deals
Hand picked deals
Updated 22/05/13
Get our deals email FREE each week!