Jump into Egypt's Red Sea and you'll be surrounded by an astounding 1,200 different species of fish (although, thankfully, not at the same time). In Hurghada you could spend hours exploring the explosion of colour under the waves. From coral reef gardens and technicoloured fish to sunken shipwrecks, head to these incredible areas and you'll never want to come up for air.
Utopia Island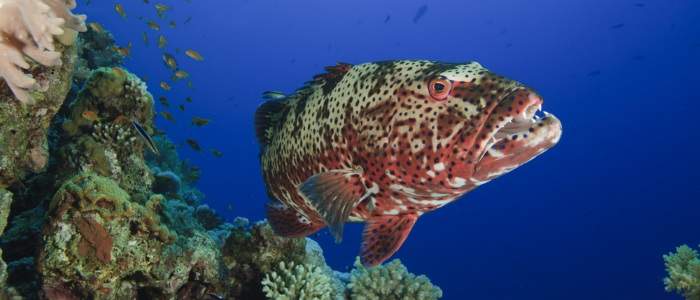 The aptly named island is just that: paradise. Hop on a boat from Safaga and take in the sight of a gigantic coral pinnacle, home to techni-coloured fishes and coral. Snorkel past red mouth groupers, bright yellow Angelfish and fluorescent sea urchins, to name but a few. You could explore these coral gardens for hours on end.
Makadi Bay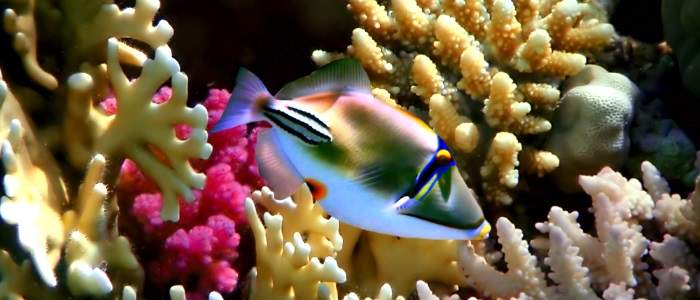 Makadi Bay's is a mere 25 kilometres from Hurghada Bay but it could be thousands. This tranquil area is nestled between sand dunes and the Red Sea mountains and is as far away from hectic reality as it can be. Its long stretches of white sands and translucent waters ensure that what's under the sea is just as tempting.
Giftun Island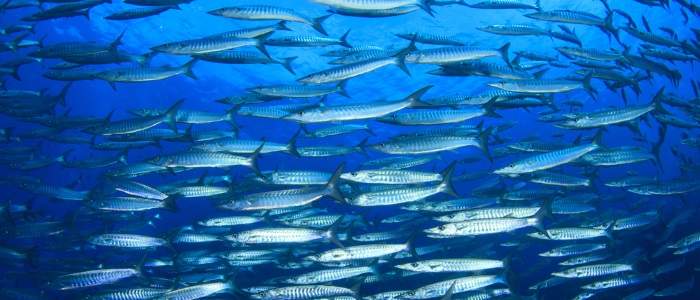 Head over to Giftun Island and fall in love with its underwater depths. There's everything from an astounding pelagic fish passage and the Salem Express boat wreck to a stunning coral garden, coined the Royal Garden, and synchronised shoals of barracuda.
Abu Hashish Island is a wonderland of turtles, rays and moray eels. Snorkel over to the elliptical Panorama barrier and you'll swim alongside schools of dolphins, surgeon fish, turtles and white tip sharks.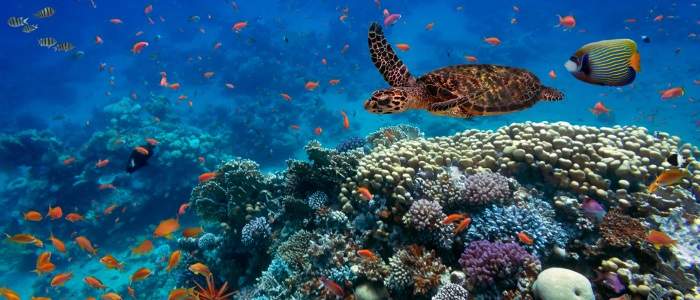 There's also Gota Abu Ramada which steals the show for marine photographers – bustling marine life that's easily captured on camera thanks to the clear, flat waters.
Shadwan Island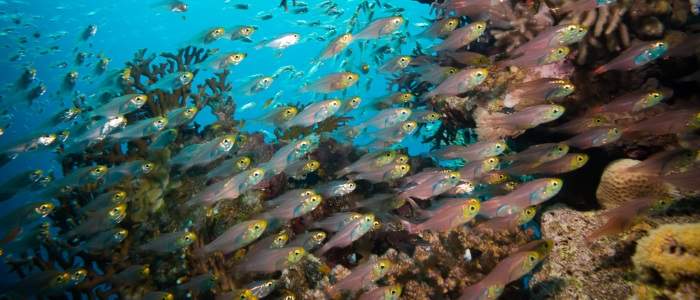 Shadwan Island, or Shaker Island as some like to call it, is the largest atoll on the Gubal Strait. You'll be visited by grey pilot whales, dolphins and everything from snappers and sweepers to white tip and grey reef sharks. Consider buying an underwater camera – you're going to want to remember this.
Careless Reef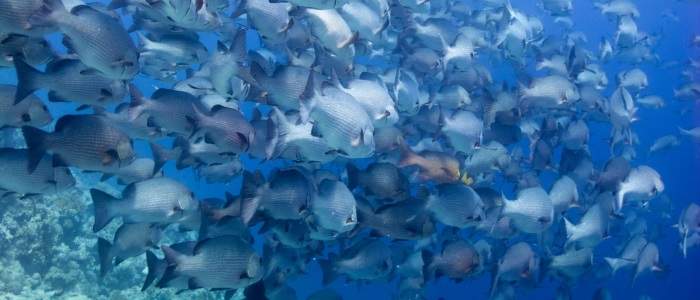 You'll find Careless Reef north of Giftun Island. With its many coral forests, it's home to a wide variety of fish including jacks, tuna and barracuda. One of its greatest draws are its resident moray eels.
Abu Ramada Gota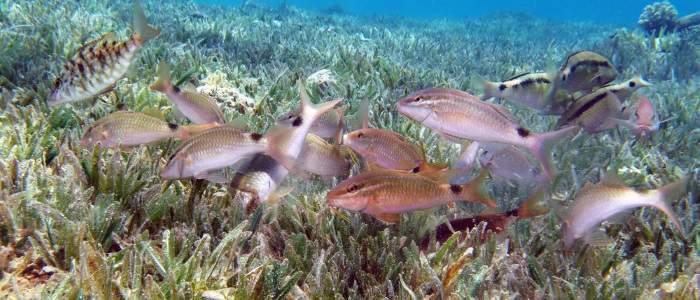 The fact this dive site is known as the Aquarium is a good sign of how many fish you'll be sharing the sea with. You can swim alongside just about any fish you can think of, including big schools of goatfish, yellowtail barracuda and blackspotted sweetlips.
Brothers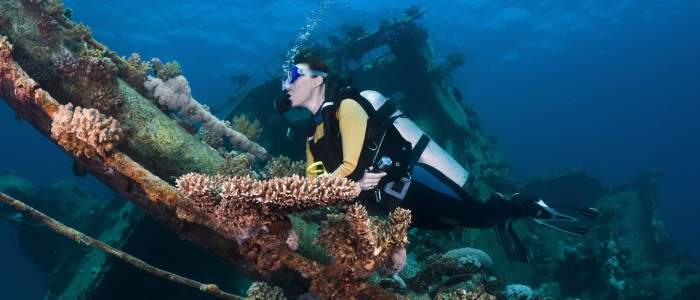 Brothers is made up of two islands – Little Brother and Big Brother – and can be found around 70 kilometres northeast from El-Quseir. Feel like an intrepid discoverer while you dive through massive shoals of fish, around the two shipwrecks found there and spot a few sharks along the way. You may even catch a sighting of the big-lipped Napoleon wrasse fish.
Sha'ab El Erg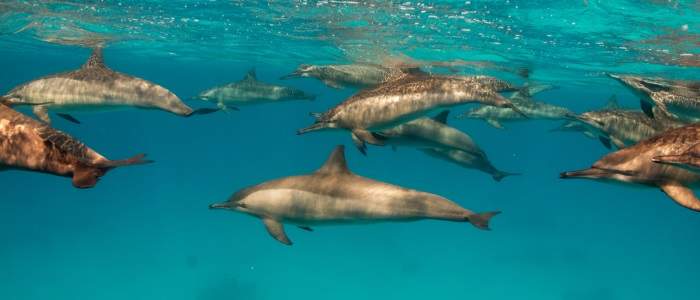 This horseshoe-shaped reef is one of the southermost reefs off Hurghada's shore and has three hat tricks up it sleeve. First, the Dolphin House Reef is used by bottlenose dolphins as a nursery for their young. Second, Poseidon's Garden is a place where coral pinnacles abound and so do the brightly coloured reef fish. Not to be overlooked, the Lighthouse is positioned east of the main reef and houses a spectacular coral wall, with a 20-metre drop off just waiting to be explored.