Top 10 Foodie Destinations Around the World
Although we all love the excitement of visiting a new city and taking in all the new sights, food is quite possibly the most exciting part about travelling. Discovering new dishes, dining in new restaurants and stumbling upon flavours you never knew existed plays an enormous part in making your experience special.
Nowadays you can find a good plate of food in almost any city around the world but certain destinations stand out amongst the crowd. These are the top 10 cities for the food-loving traveller.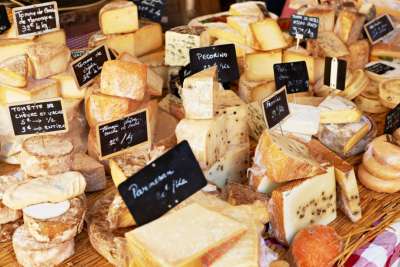 1

Lyon

Most food critics around the world agree that it doesn't get any better than France and Lyon is the country's gastronomical epicentre. Sandwiched in between two of the world's great wine regions, Burgundy and Rhone, the city is where you'll find the best of the best. Fine dining, casual dining, bakeries, chocolate, chefs who carry god-like reputations - it's all here. Lyon is the place.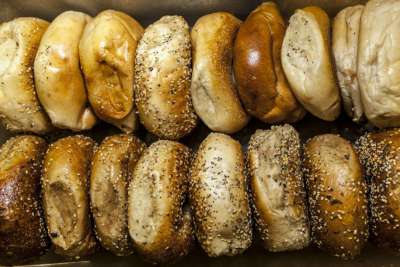 2

New York

It's only fitting as one of the world's most culturally diverse cities that New York would come with one of the most culturally diverse selections of food. From the hot dog and pretzel carts to the hundreds of humble pizza restaurants to the bagels to China Town, Little Italy, celebrity chefs and everything else in between, whatever you need, New York's got it. And you can bet it'll leave you craving for more.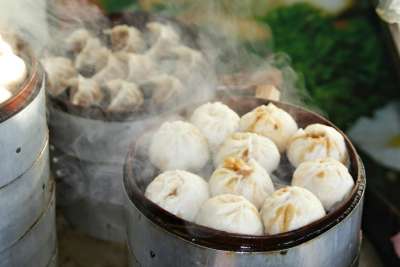 3

Hong Kong

The astounding range of food to be tried in Hong Kong will introduce you to flavours you never even knew existed. Some of it may be for the more daring of foodies like snake soup or eel claypot, but that's just a fraction of what's available around what seems like every street corner. Take in the wonderful street food scene, indulge in dim sum, suckling pig, world class restaurants and the ultra-famous egg waffle - trust us on that one.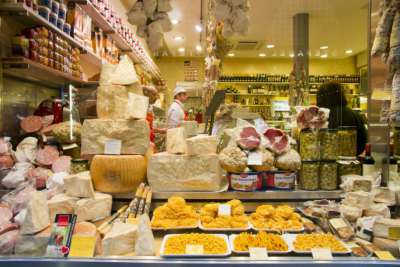 4

Bologna

Like France, it's impossible to talk about food and not mention Italy. For the ultimate foodie destination head to none other than Bologna, home to everyone's favourite pasta sauce, bolognese, not to mention tagliatelle, tortellini and mortadella. Recipes are ancient and food approaches you from every angle in Bologna, from the outdoor markets to the endless restaurants that line the cobblestone streets. This just might be food heaven.

Photo:

Kizel Cotiw-an

/

Shutterstock.com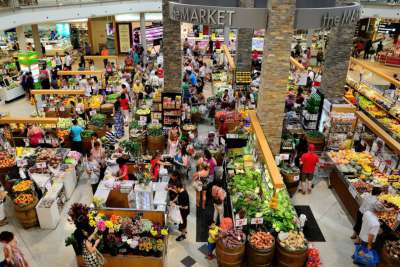 5

Melbourne

Historically, Australia hasn't been the first country that comes to mind when food is concerned, but over recent decades an influx of immigration has turned Melbourne into a serious player on the world food scene. Nowadays its home to Michelin-starred restaurants, trendy cafes, exciting food trucks and outdoor markets making it one of the trendiest cities and diverse food destinations around the world.

Photo:

Blaine Image

/

Shutterstock.com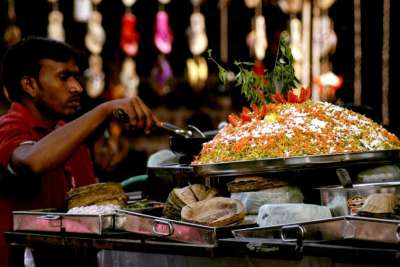 6

New Delhi

Across the globe (especially in the UK) India is known for producing some of the world's most addictive flavours. In Delhi you can experience the classic mind-blasting curries and warm buttery naan that we all know and love, as well as local favourites like butter chicken, chaat and savoury nihari. This is also one of the country's best places for street food so finding delicious nibbles is never a difficult task. Just let your senses guide you.

Photo:

reddees

/

Shutterstock.com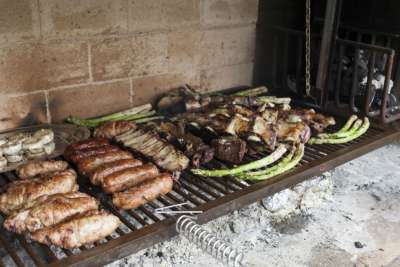 7

Buenos Aires

For the vegetarian, Buenos Aires might not be the best place, but for the meat lover it just might top this list. As the "steak capital of the world", BA has carved out a reputation for serving up tender, flavoursome barbecue, known as 'asado' in their world famous 'parillas'. But on top of that, traditional snacks like empanadas and sweet treats like the famous dulce de leche are found everywhere. They should be consumed frequently.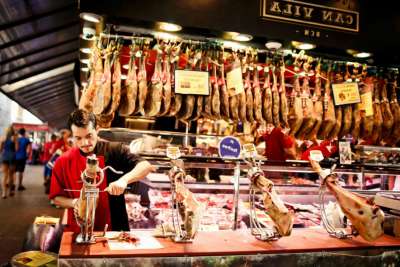 8

Barcelona

Jamon, patatas bravas, paella, a simple bocadillo, more jamon, fresh seafood - Barcelona is no stranger to insanely good food. And although the Mediterranean diet remains the focus, there is a big push from young chefs who are bringing a new style to the traditional. There is great pride taken in the food here, which you'll quickly realise. Head to La Boqueria, the famous market on La Rambla to be quickly convinced of all things delicious.

Photo:

Andrey Bayda

/

Shutterstock.com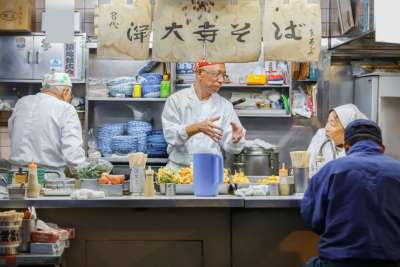 9

Tokyo

You can't mention Tokyo or Japan without talking about sushi, but don't be fooled, Tokyo is absolutely teeming with world class food from all across the world. Highlights are certainly in the seafood, which all starts at the famous Tsukiji fish market, while other classics come in the form of noodles, soups, dumplings, and much more. The street food scene is thriving and the city is home to over 160,000 restaurants!

Photo:

cowardlion

/

Shutterstock.com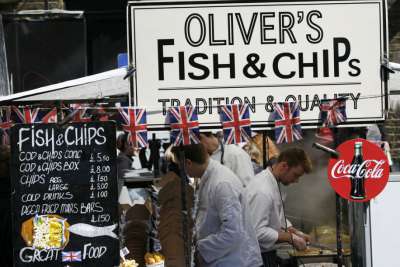 10

London

Whatever you may have heard about English food certainly doesn't apply in London. The multi-cultural capital city just may be the world's most diverse in terms of culinary offerings. There are very few things that you can't find in the endless mix of restaurants and markets. The city suits every kind of diner and is now home to many of the world's most valued chefs and their prized restaurants.

Photo:

Bikeworldtravel

/

Shutterstock.com
Most Popular Top 10s