Unmissable Natural Attractions of Australia and New Zealand
We've set ourselves an impossible task trying to pick out the top 10 natural sights in all of Australia and New Zealand. These two countries offer an overwhelming variety of astounding islands, vast deserts, smoking volcanos and other breathtaking natural phenomena. We think we've managed to narrow it down to the 10 absolutely unmissable sights that will more than justify the long plane trip over. But while you've gone all that way, have a look around… chances are you'll discover something else breathtaking around the corner.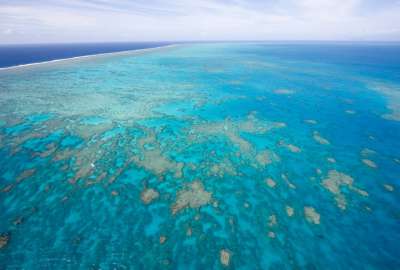 1

Great Barrier Reef

The scale of the Great Barrier Reef is staggering: nearly 3,000 coral reefs reaching over 1,400 miles along Australia's north-east coast, and teeming with marine life. There's humpback dolphins, stingrays, starfish and everything between. Your options for visiting are almost as varied. From 'live aboard' boats offering daily dives in otherwise hard-to-reach spots, to pontoons allowing novices to carefully snorkel above the coral. Consider taking a plane over the reef for spectacular aerial views.
Planning your Trip
Cairns is a popular gateway to the reef:
Or stay in smaller towns up and down the coast: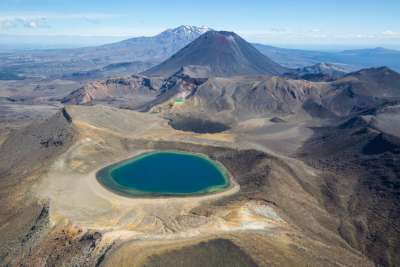 2

Tongariro National Park

Tongariro is the oldest National Park in New Zealand, recognised for its dramatic volcanic landscape as well as its importance to Maori culture. Without a doubt the most popular activity is the Tongariro Alpine Crossing, consistently rated one of the world's top one-day treks. You'll pass between the peaks of Tongariro and Ngauruhoe (which you may recognise as Mount Doom in the Lord of the Rings film trilogy) spotting snowy passes, smoking craters and steaming moonscapes. The highlight though is the vivid Emerald Lakes you'll pass at the summit.
Planning your Trip
Tongariro is located in the centre of New Zealand's North Island - So expect a fair journey to get to it, no matter where you fly to.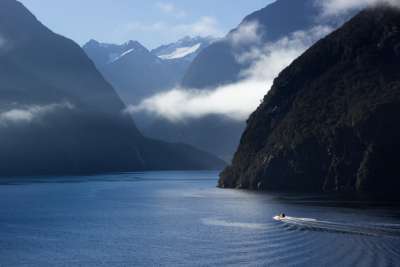 3

Milford Sound

Since we're talking unmissable sights, Rudyard Kipling's "eighth wonder of the world" is pretty much guaranteed a spot. This stunning fiord's smooth waters are encased by towering cliffs, mountain peaks and waterfalls. All of which can be viewed on a leisurely boat cruise - or by kayak for the more adventurous. And if Milford Sounds isn't enough, it's just one taste of New Zealand's serene fiord landscape.
Planning your Trip
Most people fly to Queenstown, which is a scenic four-hour drive from Milford Sound through the Fiordland.
4

Pinnacle Desert

Three hours north of Perth on Australia's west coast, craggy limestone rocks rise out of the desert. These natural sculptures make for an eerie and surreal landscape. You might spot a wild emu wandering amid the towering rocks, some of which are over three and a half metres tall. This is part of the Nambung National Park, where you also have wide views of the Indian Ocean, beautiful beaches and rolling sand dunes.
Planning your Trip
Perth is the nearest big city.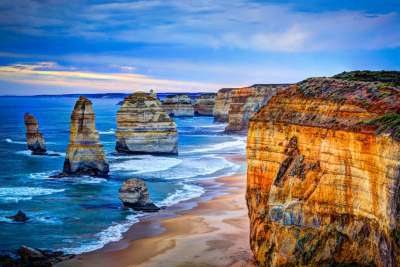 5

The 12 Apostles

Despite being known as the 12 Apostles, there are in fact only eight of these dramatic limestone stacks, which appear to rise out of the water on Australia's southern Victoria coastline. (There used to be nine, but one collapsed in 2005). They are just one of the highlights of one of Australia's most iconic driving routes, the Great Ocean Road, which runs between Torquay and Warrnambool.
Planning your Trip
Melbourne is the best starting point. It's an hour and a half by car from the start of the Great Ocean Road at Torquay, or you could drive straight to the Apostles in three hours.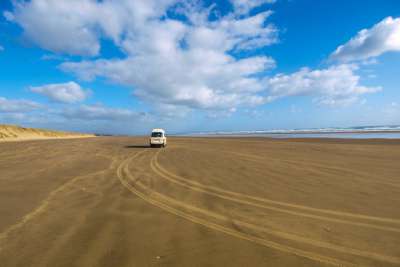 6

90 Mile Beach

Another counting error seems to have occurred at New Zealand's 90 Mile Beach. It is closer to 55 miles long (88 kilometres), but let's not split hairs; that's still a long beach. In addition to being a popular tourist destination, it is officially a public highway (though it's only suitable for 4x4 vehicles) and has been used as an aeroplane runway. Along with seemingly never-ending sands visitors can expect some breathtaking sunsets, and adrenaline-inducing bodyboarding in the sand dunes.
Planning your Trip
90 Mile Beach is located at the very northern tip of New Zealand. Auckland is the nearest international airport.
Whangarei Airport is smaller, but closer (105 miles from the start of the beach).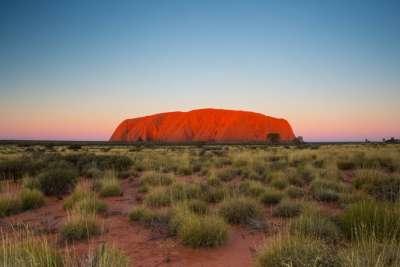 7

Uluru

Surely one of the most instantly recognisable rock formations on the planet, Uluru, located in the remote Australian Outback, is a magical sight to behold. The sandstone monolith seems to jut out of the earth, and is said to glow red at dawn and dusk. It is possible to climb it, though because of Uluru's importance to the Aboriginal people, it is requested that you don't. Instead many tours focus on viewings at various times of day, walks into the Outback or flights overhead, which offer the best views of all.
Planning your Trip
Uluru is known for its remoteness. Your options include flying into small Ayers Rock Airport, or heading for Alice Springs and making the drive down.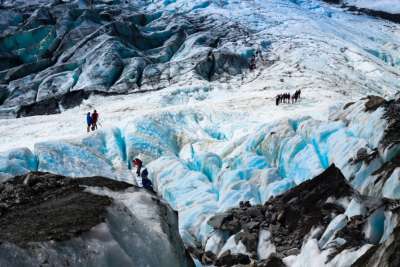 8

Franz Joseph & Fox Glaciers

These two impressive glaciers are part of the Te Wahipounamu World Heritage Site on New Zealand's South Island. From their formation in the Southern Alps, the slow moving rivers of ice carve out mountain valleys before plummeting into temperate rainforest a few hundred metres above sea level. The result is two of the most accessible glaciers anywhere in the world.
Planning your Trip
The two glaciers are only a few kilometres apart. Hokitika is the nearest airport, but you may find it easier to find a flight to Queenstown.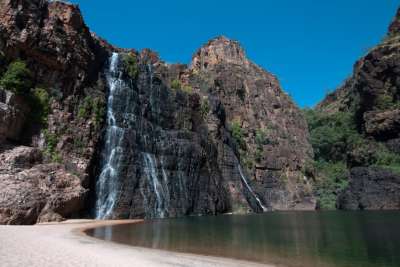 9

Kakadu National Park

We're cheating a little with this one, because with an area half the size of Switzerland, Kakadu contains more than one incredible natural sight. The biodiverse reserve is home to vast wetlands full of birds, winding rivers where you can spot crocodiles and several towering waterfalls. There are even plunge pools where you can take a dip - so long as you've thoroughly checked the area for crocodiles first!
Planning your Trip
Kakadu is located in Australia's Northern Territory. You can fly into Darwin and pick up a car for the 95 mile drive.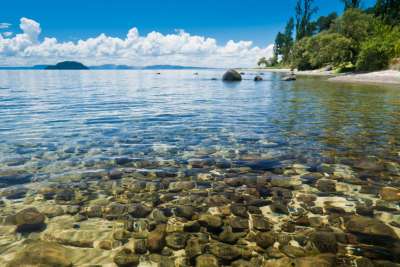 10

Lake Taupo

Not only is Lake Taupo the largest lake in New Zealand, it also sits on an area of lively geothermal activity resulting in a number of hot springs along the lake shore. If you head to the town of Taupo you'll find a number of spas and pools using these geothermally heated waters. But it's also possible to find free and natural hot pools at Otumuheke Stream. It's a great way to relax after a day of adventure on the lake.
Planning your Trip
Taupo is located in the middle of New Zealand's North Island. You can catch regional flights to Taupo Airport, or travel overland from Auckland or Wellington.
Most Popular Top 10s