Delhi is glorious in its sprawling chaos, however, we appreciate that making the most out of this city requires a little more prior knowledge than say a visit to Berlin or Prague. It is a city where scents, sights and sounds collide and in the midst of this there are some real wonders. We've picked out our favourites from a Bollywood style dance class, searching for India's largest antelopes, and of course, a trip to the Red Fort.
Take A Bollywood Dance Class
At dealchecker the thought of learning to dance like a Bollywood star is incredibly appealling to us. There are many classes across Delhi but the Delhi Dance Academy comes highly recommended with praise from the BBC, the Delhi Times and TimeOut Delhi Magazine. If you have the coordination of an ugainly elephant, there are also activities such as Power Yoga to pick from.

[Photo by wallheater – Flickr]
Go On A Walking Tour With Street Kids
To gain a truly unique perspective of Delhi, and help a truly worthwhile charity in the process, take a walking tour with some former street children. The Salaaam Balaak Trust is a charity which aims to help impoverished children in Delhi to get on to their feet – providing shelter and an education. These walking tours are two hours long and are run by the children themselves. This a point of view that we never really get to hear, and so it is a really fascinating opportunity to gain an insight on such a silenced segment of society.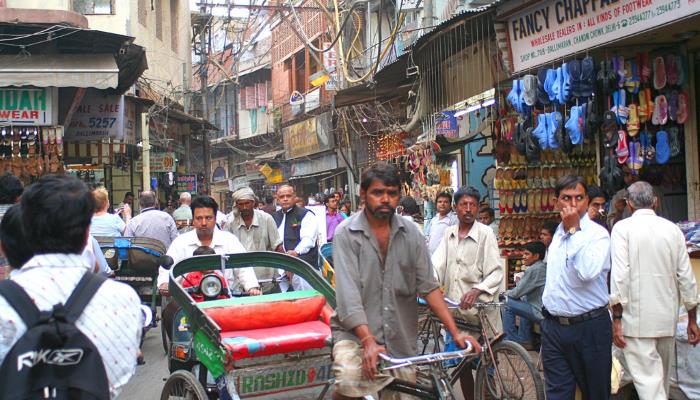 [Photo by John Haslam – Flickr]
Take A Trip To The Red Fort
For 200 years the Red Fort was home to the Mughal Emperor of India. The building is named after the red hue of its sandstone walls. It is impressive for its scale alone, however, the marble floors, intricate waterways and decorative carvings make it a building to behold. Visitors can also enjoy a sighting of the grey monkeys who call this palace their home.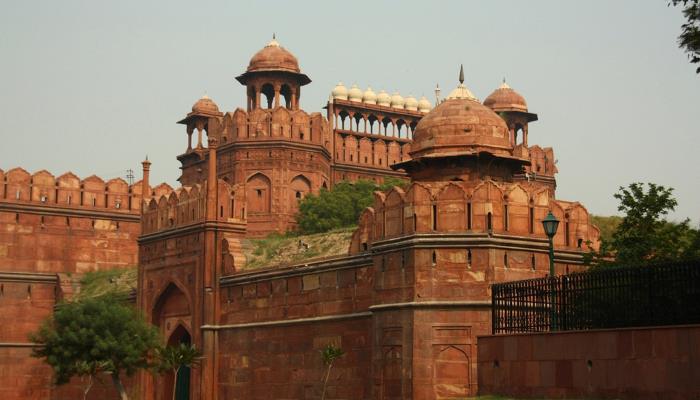 [Photo by Birger Hoppe – Flickr]
Go For A Stroll At The Lodi Gardens
The Lodi Gardens provide a welcome sanctuary of calm in a city which practically roars with noise. These gardens are the burial ground for Mohammad Shar (1450) and Sikander Lodi (1571), and their incredibly ornamental tombs can still be seen to this day. The tombs are set within nine acres of grounds, which feature large ponds, manicured flowerbeds and large swathes of grass to lounge on on a hot day. Entrance to the park is free, and it is a great spot for a leisurely afternoon.

[Photo by Thangaraj Kumaravel – Flickr]
Gorge On Delicious Vegetarian Food
Delhi is a foodie paradise for almost everyone, however, thanks to India's Hindu and Jain populations, vegetarians are better catered for here than almost anywhere else. This city is bursting with incredible vegetarian cuisine, from buttery paranthas stuffed with dal, to rasam soup full with flavour, there is something for everyone and the street fare is some of the best in the world.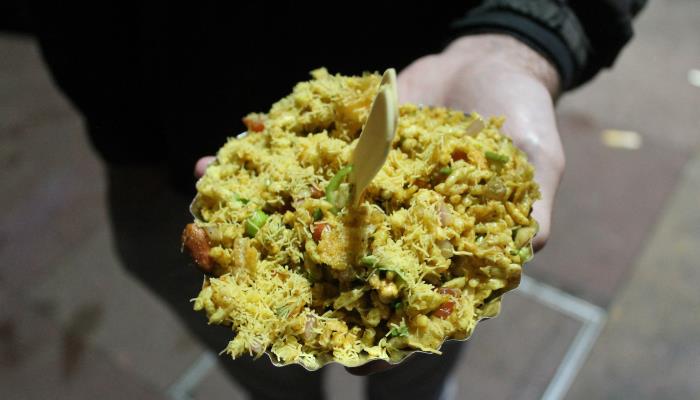 [Photo by Connie Ma – Flickr]
Enter A Temple Of All Faiths
The Lotus Temple in Delhi is a Bahai temple, meaning that it is a space for people of all faiths to worship in. It was built in the shape of a lotus flower as this is a symbol prevelant in Buddhism, Islam and Hinduism. The 27 petals of the flower are made out of white marble, and this iconic structure is one to be seen. Entry to the temple is free but remember to be respectful to the other people worshipping in this space.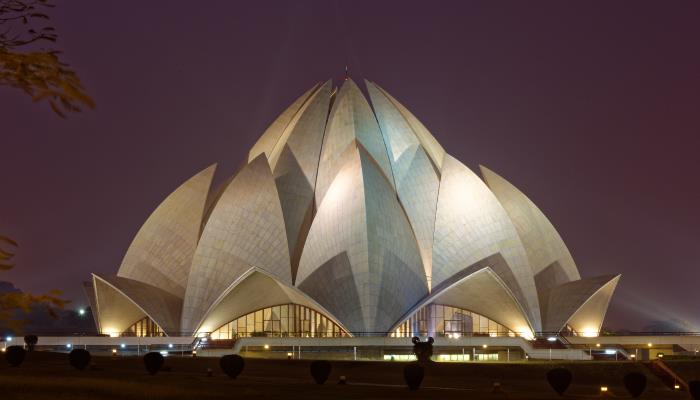 [Photo by Ronit Bhattacharjee – Flickr]
Go Shopping At The Old Delhi Spice Market
Khari Baoli is Delhi's oldest spice market, and some argue that it is the biggest in Asia. The market has been running for more than four centuries, so take part in this traditional shopping place and try haggling for spices. The stalls are close together and the hustle and bustle intense but if you keep your head, you're in with a chance of picking up some real goodies here.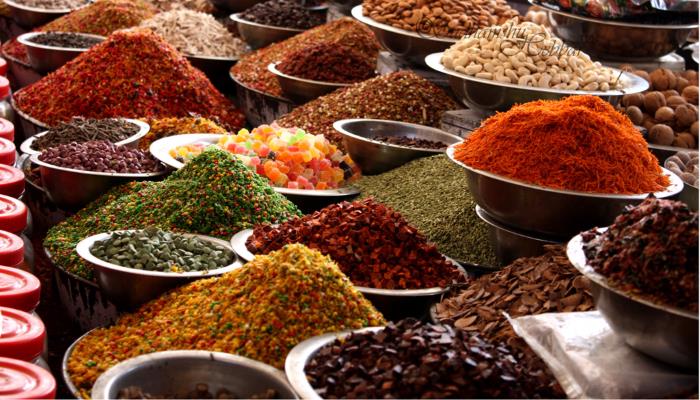 [Photo by Sudhamshu Hebbar – Flickr]
Look For Nilgais
Whilst Delhi is highly populated, there are still some opportunities for wildlife spotting. It is possible to spot India's largest antelope, the Nilgai in this urban environment. The males have small horns and a distinctive bluish grey colour, which makes them easy to spot. The best place to see them is around the Jawaharlal Nehru University where you can soak up the student environment and venture out to surrounding jungle to spot these creatures.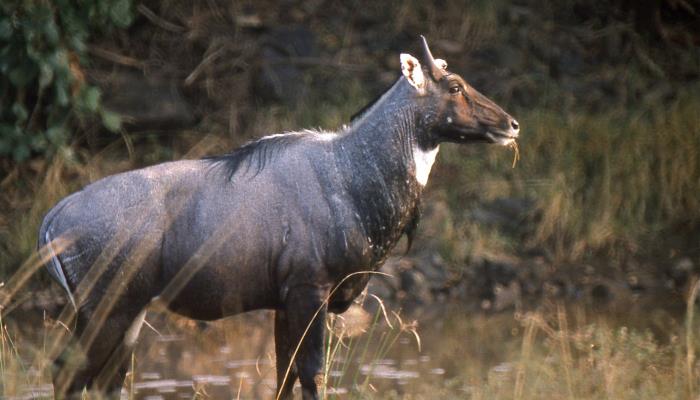 [Photo by Bernard DUPONT – Flickr]
Have A Picnic Under The India Gate
Much like the Arc De Triomphe in Paris, the India Gate sits on the edge of a park at a crossroads. The final touch; an ever burning flame was added in 1971 to commemorate the soldiers who died in the Indo-Pakistan war. The structure is lit up in the evenings, but most atmospheric time to visit is in the early evening when you can enjoy a picnic supper on the lawns nearby. It is a popular picnic spot, and the atmosphere is convivial.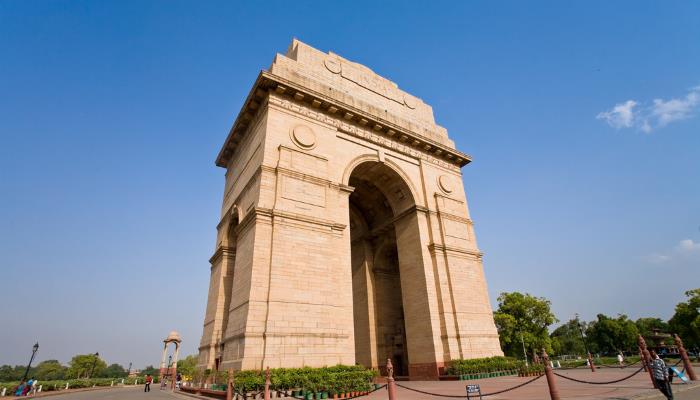 [Photo by Ming Tong – Flickr]
Soak Up The Atmosphere At Chandni Chowk
We couldn't have a post about Delhi without mentioning Chandni Chowk, it is one of old Delhi's most famous roads and it is not hard to see why. The street is home to street food vendors, fabric peddlars and the most haphazard wiring system that you can imagine. A trip to this city wouldn't be complete without a visit to the road, just prepare yourself for the barrage on your senses. If you had to encapsulate Delhi in one location, this would be it – a feast for your eyes, ears and stomach.

[Photo by Eric Parker – Flickr]
Sounds good?
Next we can help you find a cheap deal on travel to Delhi: Find flights | Compare holidays