The Mediterranean's Best-Kept Secret Resorts
Imagine this summer – you meandering around cobbled streets, dipping toes into blue waters that don't make you squeal with the cold and sampling everything from steaming plates of tapas to fresh fish from a sea that you can see. Now imagine the crowds.
The Mediterranean has always had a certain allure which has brought holiday-makers in their dozens. But there are plenty of sleepy, stunning, captivating resorts that you may want to consider – being off the beaten track has its benefits.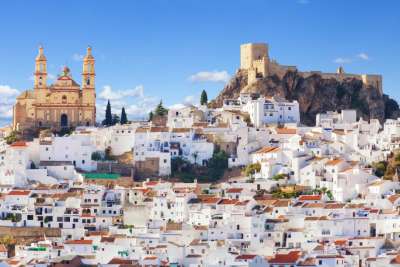 1

Cadiz, Spain

Cadiz is one of those places in Spain that gets overlooked because it doesn't boast extravagant designs or sights. However, its sun-soaked cobbled streets, pastel-painted facades, and quaint cafes have a charm that can't be denied. The lack of crowds allow you to fully appreciate what Spain might have been like back in the day, with its grand open squares and turreted houses. You're surrounded by aquamarine waters while there are vibrant festivals that light up the night and seafood restaurants that offer panoramic views of every epic sunset.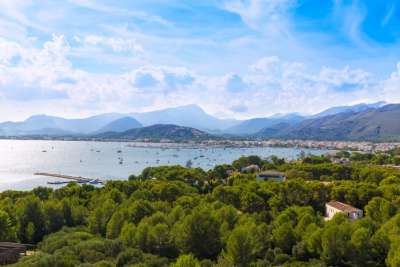 2

Pollensa, Majorca

Pollensa has escaped the hordes of tourists that flock to Majorca's shorelines but not because it doesn't deserve attention. Nestled between two hills on the eastern end of the Serra de Tramuntana, you can spend your days meandering around colourful markets and sipping tea on sun-dappled afternoons. Walking trails will get your heart pumping and reward your efforts with panoramas worth puffing for. The eye-catching beaches of Port de Pollenca and Port d'Alcudia are there for days where you just want to relax.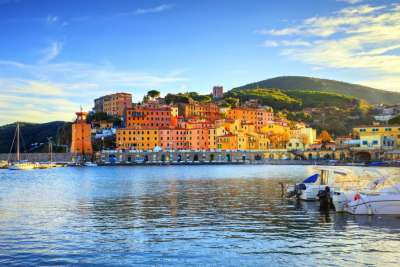 3

Elba, Italy

Elba is an island just 15 miles by six, and set a mere eight miles off the Tuscan coast. Landscapes of chestnut and pine forests cover areas in evergreen while idyllic, terraced vineyards and rolling, herb-laden hills mark the land. That's not even mentioning the beaches. Porto Azzurro, sandy-shored Procchio, Biodola and clear-watered Marciana Marina (great for snorkelling!) are all beautiful in their own right.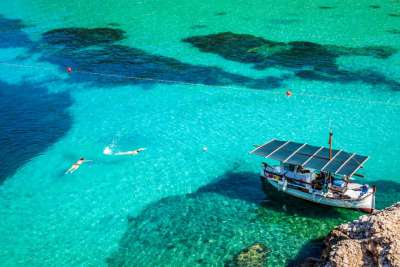 4

Formentera

The fact that this tiny island just south of buzzing Ibiza is compared to the Caribbean says a lot. Formentera has beaches where you immediately want to kick off your flip flops and set up camp on the soft white sands. Migjorn beach curves around the south of the island and is long enough that you can find a secluded spot by yourself when the crowds come in. Make sure to head for a snorkel at Ses Platgetes, a string of tiny coves protected by pines.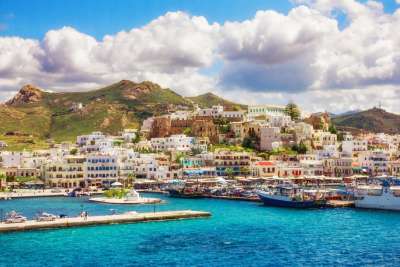 5

Naxos, Greece

This is everything you could want from a resort in Greece - winding, cobbled lanes, quaint villages, ancient sites and secluded beaches - but without as many crowds. Not only does it have the longest shore in the Cyclades, the sand is blindingly white. Sink your toes into the beach at Plaka or make a beeline for the hidden coves around Kouroupia.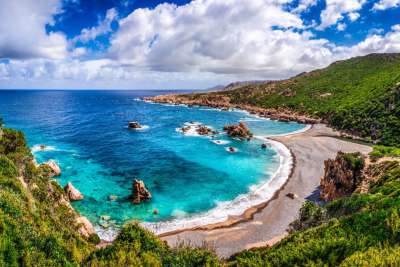 6

Cala Ganone, Sardinia

Cala Gonone is not a bad spot to settle while you're travelling along the breathtaking west coast of Sardinia. When you're not taking advantage of the many bars and restaurants, there are stunning beaches just a boat trip away. From the port, boats head south to the Grotta del Bue Marino, a complex of caves. Before long you're met with the sight of a string of coves and beaches, from Cala Luna to Cala Mariolu. The easiest way to experience the area? Fly into Olbia.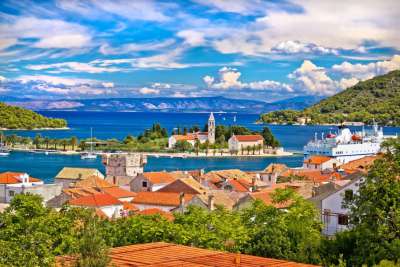 7

Vis, Crete

Vis has remained unspoiled by the hordes of party goers that have flocked to the likes of Hvar and Split. Be lulled into holiday-mode by the soft lapping of the turquoise coves, authentic seafood eateries and fragrant wines. The best way to see this island is, no doubt, via scooters. With scenic roads paved before you, and spectacular panoramas every time you turn your head, Vis will set the adventurer in you running, at approximately 50cc. This island is only a half-hour catamaran away from Split (or a two-hour ferry).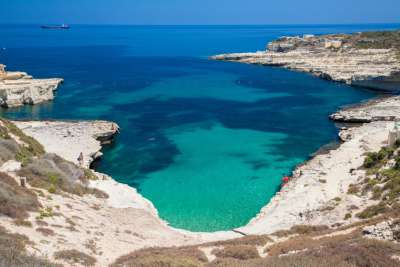 8

Gozo, Malta

It's only a 25-minute boat ride from Malta to Gozo but it feels as though you've travelled two decades into the past. Step foot onto dry land and admire the terrace flat-topped houses alongside a mosaic of fields outlined by dry-stone walls. The Delimara Peninsula has plenty of great swimming spots, but what takes centre stage is the stunning natural lido, Peter's Pool, which you shouldn't pass up for a visit.

Image copyright:

Jaroslav Moravcik

/

Shutterstock.com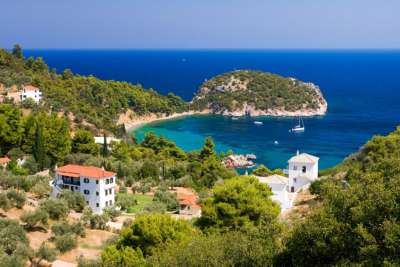 9

Skopelos, Greece

Mamma Mia! shot this sleepy island to fame when it was chosen as its filming location, but it really deserves a visit on its own merits. For one, it's as beautiful as it looks on film - no filters needed. This hillside location boasts quintessentially dazzling, white-washed, terracotta-roofed Greek towns, stretches of unspoilt beaches and green, forested hills as far as the eyes can see. Walks boast incredible views and are blissfully devoid of throngs of tourists.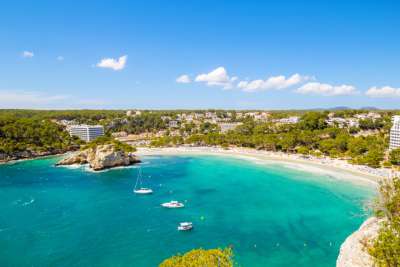 10

Menorca

Little known fact - Menorca has more beaches than Majorca and Ibiza combined. It tends to slip under the radar as it's smaller than the former and quieter than the latter but that doesn't mean you shouldn't see for yourself just how beautiful it is. UNESCO classified it as a biosphere reserve, if you needed more convincing. White sandy shores, Caribbean-esque pearly blue seas, dramatic cliffs and tempting walking trails personify this area. That and delicious wine, cheeses and seafood.
Most Popular Top 10s